Sail on the Chesapeake Bay, build sandcastles in Ocean City, ride the roller coasters at Six Flags America, and get into a mountain of steamed crabs—that's just the beginning of summer in Maryland!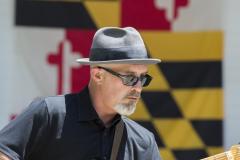 Photo By: Clark Vandergrift
1

Maryland's Summer of Music

Mountain melodies, jazz, funk, metal and more fill Maryland's Summer of Music. From DelFest (May 24-27) and beyond the National Folk Festival's inaugural year in Salisbury (September 7-9),  the summer of 2018 brings a wall of sound and a symphony of styles to the Free State. Share your music experiences with us on social media using #MarylandMusic, and make sure to check out Maryland's Summer of Music lineup.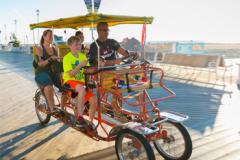 Photo By: Clark Vandergrift
2

Labor Day Weekend Events

Say "See ya" to summer in style with amazing Labor Day events across the Old Line State. Make one more trip to the beach for Maryland Week in O.C. Party like it's 1599 during opening weekend of the Maryland Renaissance Festival. And don't miss the 140th Maryland State Fair in Timonium. Here's a list of ideas to get you inspired.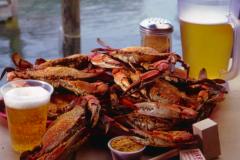 3

Summer Restaurant Weeks & Food Festivals

From picking crabs at a table to haute cuisine, Maryland has that and everything in between. Many communities and their local restaurants sponsor a week-long experience so that you can eat to your hearts' content - at a great price. See more Maryland Restaurant Weeks & Food Festivals.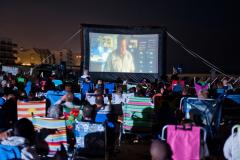 Photo By: Rachell Smith Photography
4

Free Outdoor Movies - Multiple Locations

Summer 2018
Watching movies on a big screen outdoors has become a summertime tradition in many communities in Maryland. Locations all across the state allow viewers to enjoy food, drink and good company in a variety of casual settings while seeing the stars under the stars.
More information...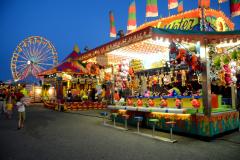 Photo By: Mitch Lebovic
5

County Fairs

July through September 2018
County Fairs bring everyone out to play - even the livestock. Good old-fashioned fun can be found throughout the state. Read all about it.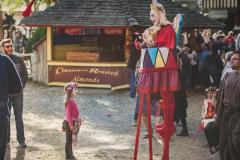 Photo By: Michael Leubecker
6

Maryland Renaissance Festival, Crownsville

August 25 - October 21, 2018 (weekends)
Maryland Renaissance Festival re-creates a 16th-century English Tudor village in the era of William Shakespeare and Henry VIII. Renn Fest pays homage to the era with live performances,  jousting, and meandering street acts which include a fire-eater, jugglers, magicians and enchanting  Renaissance music.

Enjoy a variety of food (must try the turkey leg) and explore a unique world of crafts and artistry featuring glass-blown creations, stained glass, jewelry, pottery, wood-works, leatherwork and clothing.
---
More about Maryland Renaissance Festival
---
Type:
Events
---
Location:
1821 Crownsville Road
Annapolis, MD 21401
800-296-7304
---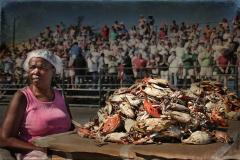 Photo By: Kevin Moore
7

National Hard Crab Derby, Crisfield

August 27 - September 2, 2018
On Labor Day Weekend, beautiful Somers Cove Marina hosts this unique fair, with crab picking and eating contests, concerts, fireworks, a carnival and, of course, the National Hard Crab Derby where the fastest crustaceans on earth claw their way to the finish line.
---
More about National Hard Crab Derby
---
Type:
Events
---
Location:
715 Broadway
Crisfield, MD 21817
410-968-2500
---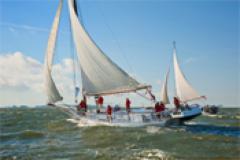 8

Deal Island's Annual Skipjack Races and Island Fest

Labor Day Weekend
Experience "The Real Deal" at the Skipjack Capital of the World - Deal Island A great weekend of parades, 5k races, bike races, local food, the blessing of the boats, Miss Skipjack contest and  the legendary Skipjack race on Labor Day as boats and crews battle to be the "fastest in the fleet." More info...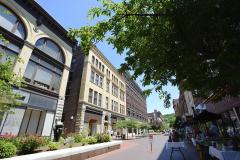 9

River and Rails Festival - Cumberland

September 7-9, 2018
A 3-day celebration featuring family-friendly events, music, vendors and more! The weekend hilights the potential of the Cumberland River Project and the 30th Anniversary of the Western Maryland Scenic Railroad.

 
---
More about River and Rails Festival
---
Type:
Events
---
Location:
Canal Place Festival Grounds and the Western Maryland Railroad Station
Cumberland, MD 21502
301-786-2558
---
Photo By: Deep Creek Lake Art, Wine & Beer Festival
10

Deep Creek Lake Art, Beer & Wine Festival

September 8, 2018 12-6 pm
The 14th annual Deep Creek Lake Art, Wine & Beer Festival, benefiting HART for Animals and Garrett Lakes Arts Festival (GLAF), features beautifully handcrafted works by local and regional artisans, more than 200 wines to sample from Maryland and national wineries, a beer tent featuring small batch craft beers, a lounge to watch college football, live entertainment, food, silent auction, wine store, wine pairing dinners, lodging packages and more, all set in the beautiful mountains of Western Maryland.
---
More about Deep Creek Lake Art, Beer & Wine Festival
---
Type:
Events
---
Location:
270 Mosser Rd
Deep Creek Lake, MD 21541
301-387-7729
---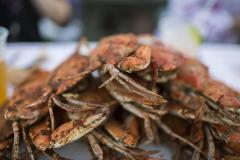 Photo By: Clark Vandergrift
11

Maryland Seafood Festival, Annapolis

September 8-9, 2018
This nearly half-century-old Annapolis tradition showcases the best that the Bay has to offer. Hosted in September at Sandy Point State Park, the family-friendly event offers finger-licking fun competitions that include the Crab Picking Contest, Crab Cake Eating Contest and the famous Crab Soup Cook-Off.
---
More about Maryland Seafood Festival
---
Type:
Events
---
Location:
1100 E College Pkwy
Annapolis, MD 21409
410-353-9237
---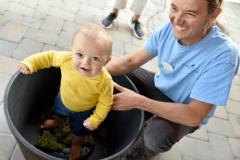 Photo By: Crow Vineyard
12

CrowFest

September 9, 2018
Crow Vineyard & Winery's annual festival to celebrate the bounty of the Eastern Shore and the beginning of their harvest. The event includes wine tastings, live music, local vendors, food samples, cooking demonstrations, seminars, grape stomping, hayrides, and more!
---
More about CrowFest
---
Type:
Events
---
Location:
12441 Vansant Corner Rd
Kennedyville, MD 21645
302-304-0551
---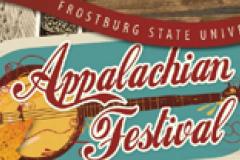 13

Appalachian Festival - Frostburg State University

September 13-15, 2018
The free, family-friendly event brings together artists and craftspeople to celebrate all that makes the Appalachian region unique – its history, culture, music and dance, folk arts, food and more – with performances, workshops, discussions and activities.This year's festival focuses on "Exploring Diversity in Appalachia," featuring presentations on African-American history, music and culture; Queer Appalachia; and efforts to diversify in and beyond the Appalachian region.
---
More about Frostburg State University Appalachian Festival
---
Type:
Events
---
Location:
101 Braddock Road
Frostburg, MD 21532
240-522-7635
---