Sail on the Chesapeake Bay, build sandcastles in Ocean City, ride the roller coasters at Six Flags America, and get into a mountain of steamed crabs—that's just the beginning of summer in Maryland! Cool off in the mountain-fed waters of Deep Creek Lake, stroll the boardwalk at National Harbor, see an outdoor movie, and find the perfect ice cream cone. Catch a game at Camden Yards then road trip to all six of Maryland's minor league parks. In Maryland, your summer's only limit is your imagination!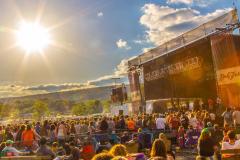 1

Maryland's Summer of Music

Mountain melodies, jazz, funk, metal and more fill Maryland's Summer of Music. From DelFest over Memorial Day weekend and beyond the National Folk Festival's third year in Salisbury in early September,  the summer of 2020 will bring a wall of sound and a symphony of styles to the Free State. Share your music experiences with us on social media using #MarylandMusic.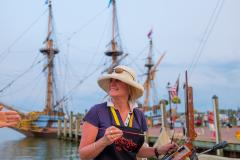 Image Credit: Bob Peterson
2

Annapolis Arts Week

June 6-13, 2020
Celebrate Annapolis' diverse arts scene! Annapolis Arts Week will bundle three annual events – Paint Annapolis, First Sunday Arts Festival, and the Annapolis Arts & Wine Festival – while  spotlighting gallery exhibits, live music, performing arts, and block parties. See why Annapolis was rated as a Top 25 Arts Destinations in American Style magazine's 12th Annual Arts Designation Poll.  From food and art to live music and wine, you'll find the whole kit-and-caboodle during Annapolis Arts Week!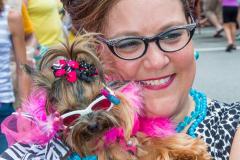 Image Credit: HonFest
3

Hon Fest

June 13-14, 2020
The "Bawlmer" term of endearment, "Hon," short for honey, embodies the warmth and affection bestowed upon our neighbors and visitors alike by historic working-gals of Baltimore. Grab your boas and tease that beehive -  there will be great food and entertainment! 
---
More about HonFest
---
Type:
Events
---
Location:
W. 36th St.
Baltimore, MD 21211
410-243-1230
---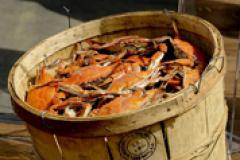 4

St. Mary's Crab Festival

June 13, 2020
Celebrate St. Mary's County's crustacean culture. Indulge in plenty of steamed crabs and other Chesapeake Bay seafood favorites. There will be a car and  bike show, regional crafters, live music and fun for kiddies.
---
More about St. Mary's County Crab Festival
---
Type:
Events
---
Location:
St. Mary's County Fairgrounds
Leonardtown, MD 20650
301-475-8384
---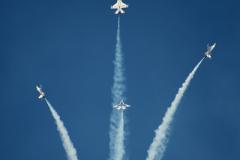 5

Ocean City Air Show

June 13-14, 2020
See the U.S. Air Force Thunderbirds! "The OC Air Show keeps getting bigger and better thanks to the support of the Town of Ocean City and the hundreds of thousands of spectators who come out to make it a success, some from as far away as New York, Ohio and the Carolinas" said Bryan Lilley, President of the OC Air Show.
---
More about OC Air Show
---
Type:
Events
---
Location:
Ocean City Beach Area
Ocean City, MD 21842
410-289-2800
---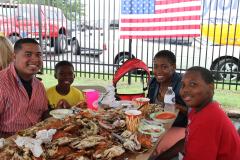 Image Credit: Wendy Robertson
6

Celebrate Dad on Father's Day

June 21, 2020
It's time to celebrate dad, but there's no need to grill your pop for his favorite Father's Day Getaway. Try any one of these classic Maryland dad-doings and you're sure to put a proud papa smile on his face.
Great Maryland Father's Day Suggestions.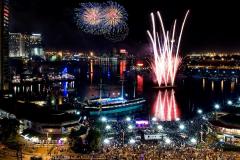 7

Fourth of July Fireworks at Baltimore's Inner Harbor and Throughout Maryland

When it comes to commemorating our nation's birthday with the appropriate razzle-dazzle and fanfare, Baltimore's Ports America Chesapeake Fourth of July Celebration delivers. The city boasts a day full of fun activities, such as the annual dog show at the American Visionary Art Museum, and games in West Shore Park. The Inner Harbor—the pedestrian-friendly heart of the city—is the perfect spot to view the fireworks show, choreographed to rousing music. Check out the full list of 4th of July celebrations throughout the state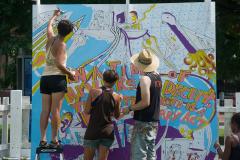 8

Artscape, Baltimore

July 17-19, 2020
As America's largest free arts festival, bringing more than 350,000 people together, Artscape has become an integral part of the fabric of Baltimore. Walk streets alive with art, theater, food, and – of course – amazing music. Stay tuned for the lineup, but previous years have included performances from Wyclef Jean, Gogol Bordello, The Mighty Mighty Bosstones, Al Green, and George Clinton and Parliament Funkadelic. 
---
More about Artscape
---
Type:
Events
---
Location:
1300 W Mt Royal Ave
Baltimore, MD 21217
410-752-8632
---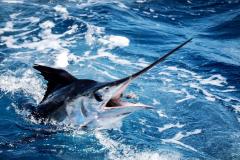 9

White Marlin Open - Ocean City

August 3-7, 2020
Last year the event drew more that 400 boats to fish for prize money of more than $6 million. This is the world's largest billfish tournament! Come watch fish weigh-ins Monday-Friday at Harbour Island Marina. More info...
---
More about White Marlin Open
---
Type:
Events
---
Location:
Harbour Island Marina
Ocean City, MD 21842
410-289-2800
---
Image Credit: mwarrickphotography - Instagram
10

County Fairs

July through September 2020
County Fairs bring everyone out to play - even the livestock. Good old-fashioned fun can be found throughout the state. Read all about it.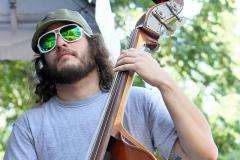 Image Credit: Hot August Music Festival
11

Hot August Music Festival, Cockeysville

August 15, 2020
28th annual! Always a great concert with an incredible mix of talent on three stages. 2020 line-up TBA.
More info...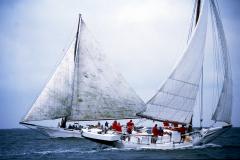 12

Labor Day Weekend Events

Labor Day Weekend is a the perfect opportunity to make even more summer memories in Maryland. Check out this list of ideas to get you inspired. 
More info...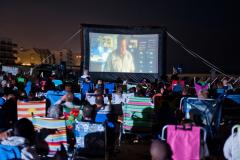 Image Credit: Rachell Smith Photography
13

Free Outdoor Movies

Summer 2020
Watching movies on a big screen outdoors has become a summertime tradition in many communities in Maryland. Locations all across the state allow viewers to enjoy food, drink and good company in a variety of casual settings while seeing the stars under the stars.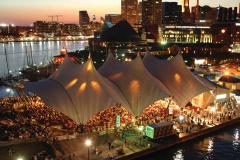 Image Credit: Visit Baltimore
14

Outdoor Concerts

Maryland offers a myriad of outdoor music venues. Whether it be in one of our amphitheaters or storied large outdoor venues, concerts at these locations are sure to please the entire family.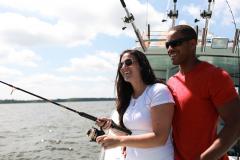 15

Maryland Fishing Tournaments

Summer means tournament time, so whether it's the fishing rodeo at the local pond, the multi-million-dollar White Marlin Open out over the canyons off Ocean City, or hitting the bay with old buddies for big rockfish and even bigger stories, make your plans now!
More info...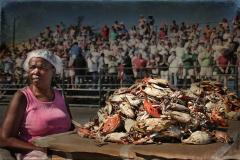 Image Credit: Kevin Moore
16

National Hard Crab Derby, Crisfield

Labor Day Weekend
On Labor Day Weekend, beautiful Somers Cove Marina hosts this unique fair, with crab picking and eating contests, concerts, fireworks, a carnival and, of course, the National Hard Crab Derby where the fastest crustaceans on earth claw their way to the finish line.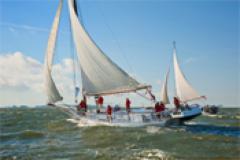 17

Deal Island's Annual Skipjack Races and Island Fest

Labor Day Weekend
Experience "The Real Deal" at the Skipjack Capital of the World - Deal Island.  A great weekend of parades, 5k races, bike races, local food, the blessing of the boats, Miss Skipjack contest and  the legendary Skipjack race on Labor Day as boats and crews battle to be the "fastest in the fleet." More info...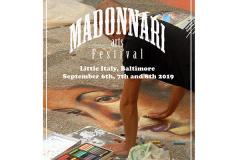 Image Credit: Madonnari Arts Festival/Michael Kirby
18

Madonnari Arts Festival

September 11-13, 2020
Be a part of the creative process at the Annual Little Italy Baltimore Madonnari Arts Festival as artists give vision and voice to this year's theme.  Artists will define in personal and universal terms that honor virtue.  Enjoy continuous live music, activities for kids and "delizioso" food in Baltimore's colorful Little Italy neighborhood. 
Image Credit: erocrunfaster-instagram
19

Maryland Seafood Festival, Annapolis

September 26-27, 2020
This nearly half-century-old Annapolis tradition showcases the best that the Bay has to offer. Hosted in September at Sandy Point State Park, the family-friendly event offers finger-licking fun competitions that include the Crab Picking Contest, Crab Cake Eating Contest and the famous Crab Soup Cook-Off.
---
More about Maryland Seafood Festival
---
Type:
Events
---
Location:
1100 E College Pkwy
Annapolis, MD 21409
410-353-9237
---