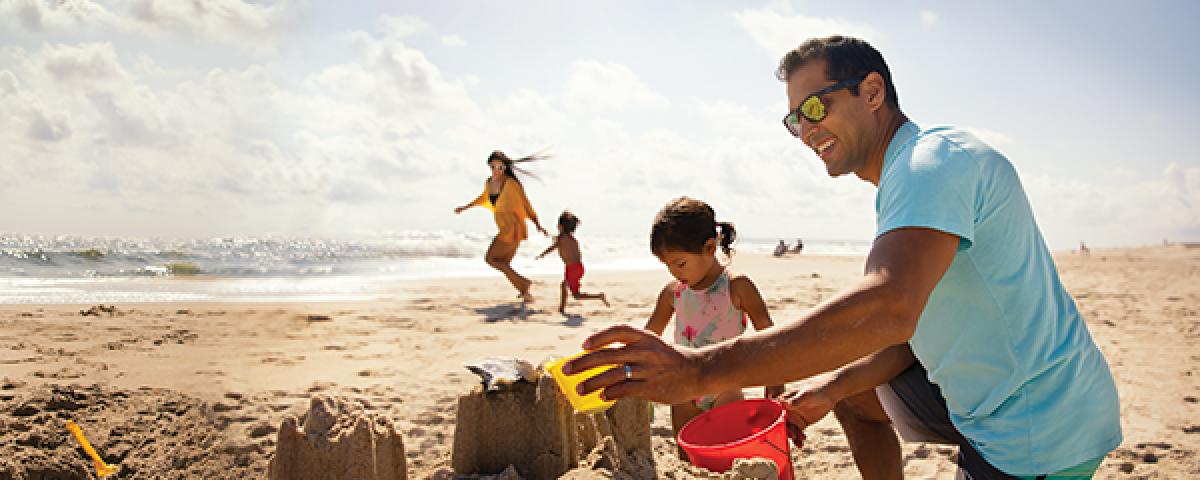 20
Top Family Friendly Things to Do
Spend the day lounging on the beach or screaming your heads off on a roller coaster. Get back to nature on a drive-through safari or gaze at distant worlds through the Hubble Space Telescope. In Maryland, the opportunities for family fun are limitless. Many tourism destinations, museums, historic sites and other attractions are offering virtual options for visitors to explore and learn at home. And, to keep all that Maryland offers top of mind, visit Maryland Fun For Everyone for Puzzles, Bingo, Scavenger Hunt and much more.
View Entire List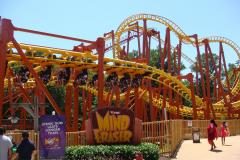 Thrill the day away at Six Flags America in Upper Marlboro
Six Flags America is the Nation's Capital of Thrills offering more than 100 thrilling rides, games, shows and attractions including Hurricane Harbor water park—free with park admission. Get two parks for the price of one! 
Reserve your tickets now.
See the horses at Assateague, Assateague Island
The wild horses of Assateague National Seashore and State Park are one of the few truly unique sites in the world. The majestic horses have been the island's signature species for centuries, and seeing them frolicking in the dunes for the first time is one of those iconic family memories you'll never forget.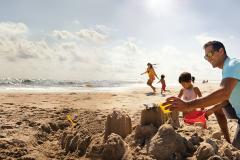 Build a sandcastle on Maryland's beaches
Nothing brings a family together quite like building a sandcastle, and Maryland has lots of great spots to soak in the sun, play in the sand, and make a memory. Ocean City, Assateague and Sandy Point are just a few spots waiting for you to grab your shovel and dig in.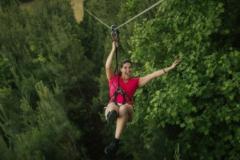 Image Credit: GoApe Adventures
Zip Lines
Have you ever dreamed of swinging through the tree-tops Tarzan style or hurtling down a zip-line like an action hero? In Maryland, we've got you covered with amazing zip-lining and brachiating adventure options. Terrapin Adventures in Savage combines zipping, climbing, big swings, jumps and more at its' Aerial Adventure Park, with kayaking, caving biking, hiking and geocaching to boot. Go Ape! in Rockville will make you believe you've travelled to the forest moon of Endor with its unique sky ladders and platforms traversing from tree to tree through the beautiful green canopy. The Adventure Park in Sandy Spring adds the staggering K2 Trees vertical course and the beautiful night time Twilight Ticket through an illuminated forest. Hit them all for a truly unforgettable aerialist adventure!