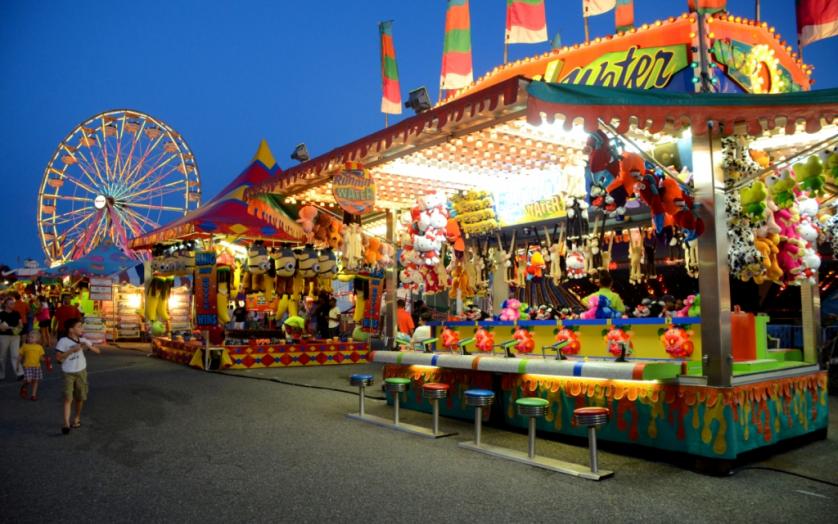 @mwarrickphotography - Instagram
County Fairs and Agricultural Expos
County Fairs bring everyone out to play, even the livestock. Fun and adventure can be found throughout the state.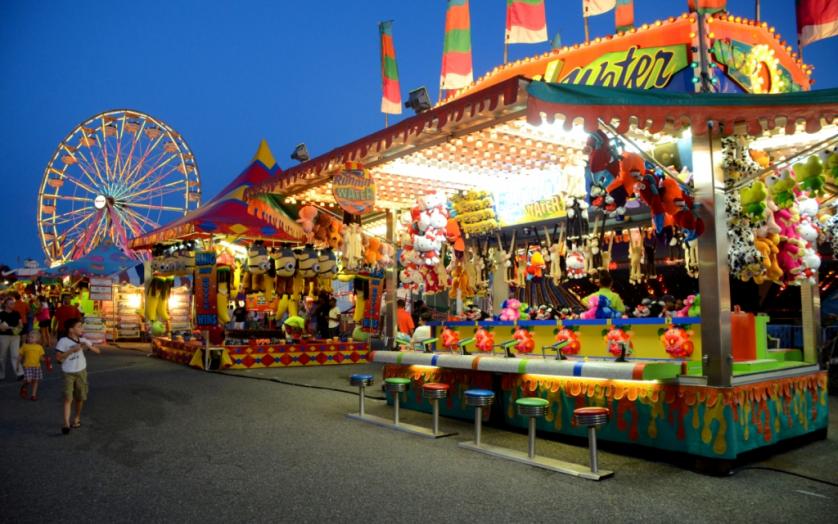 @mwarrickphotography - Instagram
Enjoy a great day or evening out with friends or family, playing games, enjoying rides, food, live entertainment, contests and much more. Local produce and livestock will create a great agricultural learning experience for all.
 
Kent County Fair
July 2022
Chestertown
More info...
Somerset County Fair
July 30-31, 2021
Enjoy the many exhibits, animals, food, crafts, contests, kids' activities including the ever-popular greased pig contest. The Somerset County Fair shows the best of the county's agricultural community.
Princess Anne
More info...
Carroll County 4-H Fair
July 31st - August 6, 2021
Expect an old fashioned county fair complete with exhibitors, entertainment, animal displays, live music and yummy fair food. Back by popular demand this year you will see the Wild West Night, Car Demolition Derby, Tractor Pull, Chain Saw Carver, and much more!
Carroll County 4-H  & FFA Fair, Inc.
More info...
Garrett County Agriculture Fair
July 31 - August 8, 2021
McHenry
More info....
Caroline-Dorchester County Fair
August 4-7, 2021
Old-fashioned fair featuring an array of events including: tractor driving, guest magician, train display, dress a goat contest and pet shows. For the kids, there are amusement areas with inflatables and lots of live animals.
4-H Park
Denton
Caroline County
More info...
Howard County Fair
August 7-14, 2021
West Friendship
More info...
Queen Anne's County Fair
August 9-14, 2021
Check out the 4-H park with a full slate of action including a corn hole contest, goose and duck calling contests,  goat show, truck pull and rodeo, and evening musical performances.
Centreville
Queen Anne's County
More info...
Montgomery County Agricultural Fair
August 13-21, 2021
The largest agricultural county fair in Maryland. 
Montgomery County Agricultural Center
Gaithersburg
More info...
Wicomico County Fair
August 20-22, 2021
Winterplace Park
Salisbury 
More info...
The Maryland State Fair
August 26 - September 6, 2021
This is usually the summer's crescendo offering great food, fun and family entertainment including: tame and thrilling rides, classic fair and local farm-fresh food, livestock, horse, farm, home and garden exhibits,  arts & crafts , live thoroughbred racing; national and  local concerts. 
Located on the Maryland State Fairgrounds
Timonium
Baltimore County
More info...
Prince George's County Fair
September 9-12, 2021
The oldest running fair in the state 
Show Place Arena
Upper Marlboro
More info....
Anne Arundel County Fair
September 15-19, 2021
Everything you could want in a county fair - farm animals, exhibits, contests, carnival midway, entertainment, family atmosphere, agriculture education, 4-H exhibits and auction.
Crownsville, Anne Arundel County
More info...
Charles County Fair
September 16-19, 2021
The annual Charles County Fair celebrates Charles County's long agricultural heritage and proud history. Located on 35 acres south of La Plata, the fair features farm animals, displays, demonstrations, fair food, entertainment and activities for all ages.
Charles County Fair Grounds
La Plata
More info...
Worcester County Fair
September 17-19 2021
A traditional country fair in a picturesque setting, the Worcester County Fair offers a variety of activities and entertainment, as well as hosting various craft, education and food vendors that will stimulate the imagination and please the senses.
Snow Hill
More info...
The Great Frederick Fair
September 17-25, 2021
Great Frederick Fair Fairgrounds
Frederick
More info...
St. Mary's County Fair
September 23-26,  2021
The St. Mary's County Fair has grown into an annual 4-day agriculturally themed event with an attendance of 50,000. The fair offers the public a chance to see a cow up close, eat candy cotton, learn about 4-H livestock projects, ride a Ferris wheel, listen to Gospel music, feel the pride of winning a blue ribbon on a chocolate cake and learn the best technique for canning grape jelly.
St. Mary's County Fairgrounds
Leonardtown
More info
Calvert County Fair
September 29 -October 3, 2021
Calvert County's long agricultural heritage and history is celebrated yearly with an old-fashioned county fair. See farm animals, displays of all kinds, demonstrations and delicious Southern Maryland cooking.
County Fairgrounds
Prince Frederick
More info...