Maryland Fishing Tournaments
The one that got away doesn't count in these great Maryland fishing tournaments.  Or for some solo action, check out Fish and Hunt Maryland!
1

Memorial Day Tournament

May 25-27, 2018

The annual Memorial Day Tournament starts the Ocean City Marlin Club's tournament season off with an event that features prizes for Bluefish, Tuna, and Mako Shark.  This tournament is open to all anglers and a portion of the proceeds is donated to the Catherine & Charles Kratz Memorial Foundation and Scholarship Fund.

More information and brochure.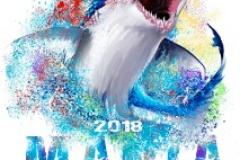 2

Mako Mania Tournament

June 1-3, 2018
The Mako Mania is a mako shark tournament with added entry levels for bluefish and thresher shark. This tournament is traditionally the start of the tournament season in Ocean City.
Bahia Marina
More Information...
Photo By: Port Deposit Chamber of Commerce
3

Lower Susquehanna Rockfish Tournament

June 2, 2018
Boat fishing from Conowingo Dam to Turkey Point. Shore fishing at Marina Park in Port Deposit. Cash prizes for top 3 rockfish by weight; $50 per angler.
Port Deposit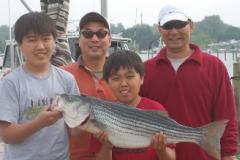 Photo By: Maryland DNR
4

CCA Maryland Kent Narrows Fly & Light Tackle Tournament

June 2, 2018

This catch & release tournament attracts the best light tackle anglers in the region in a challenge to catch, measure, and photograph big stripers while promoting fish conservation and habitat protection.
Photo By: Ocean City Tuna Tournament
5

Annual Ocean City Tuna Tournament

July 13-15, 2018
Fish for big cash prizes for largest tuna, most pounds caught and other entries. Enjoy a week of fun and competition. And you don't need to fish to join in on the fun. Come to the docks and watch the excitement as the fish come in and get weighed.
Ocean City Inlet.  More information...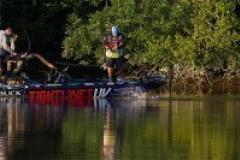 6

Bassmaster Elite

July 2018 - 
Note:  Cancelled Due to Weather Conditions

This four-day tournament will be packed full of action, competition and fun for the whole family to enjoy. At the conclusion of each day of fishing, there will be a parade of boats through Havre de Grace leading to weigh-ins at Ripken Stadium in Aberdeen. A large, family-friendly festival will happen in conjunction with the weigh-ins at Ripken Stadium.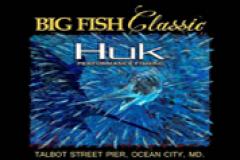 Photo By: HUK Performance Fishing
7

HUK Big Fish Classic

July 27-29, 2018
Come see teams weigh in huge Marlin and Tuna for more than $333,695 in prize money!  Teams get to fish for 32 hours and bring back their heaviest fish from the Atlantic Ocean.  Free for spectators.  Great fun for the whole family.  Win prizes for adults and kids during the weigh-ins, and don't forget to get one of our Tournament T-shirts at the event!  More information...
Ocean City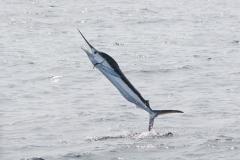 8

White Marlin Open

August 6-10, 2018

The WMO in lays claim to being the World's Largest Billfish Tournament, and attracts the biggest boats and the best blue water anglers from the Mid-Atlantic in a week-long pursuit of millions of dollars in prize money and bragging rights.
---
More about White Marlin Open
---
Type:
Events
---
Location:
Harbour Island Marina
Ocean City, MD 21842
410-289-2800
---
Photo By: Fish for a Cure
9

Fish for a Cure, Annapolis

November 3, 2018

Fish4-A Cure wraps up the striped bass and white perch season with a worthy cause and a great party in Annapolis. Proceeds support the DeCesaris Cancer Institute at Anne Arundel Medical Center.
---
More about Fish for a Cure, Annapolis
---
Type:
Events
---
Location:
80 Compromise Street
Annapolis, MD 21401
410-279-3639
---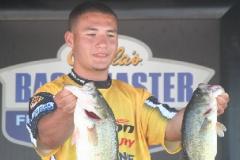 Photo By: Maryland Bass Nation
10

Maryland Bass Nation

Home for the statewide network of bass clubs featuring a robust tournament trail and qualifiers for national-level competitions.

More information on tournaments and qualifiers may be found on the Maryland Bass Nation website.