4th of July Celebrations
Independence Day celebrations are scheduled throughout the state.
It's time to sail on the Chesapeake Bay, build sandcastles in Ocean City, visit some of Maryland's many wonderful parks and outdoor spaces, and get into a mountain of steamed crabs—this is just the beginning of summer in Maryland! 
Here are just a few ideas of activities happening 4th of July weekend across Maryland. Reach out to the organizers for details.
WESTERN REGION
Boonsboro Independence Day Celebration -  Fireworks
Shafer Park & Surrounding Area
37 Park Drive
Boonsboro, MD 21713
301-432-5141
July 1, 2022
Fireworks begin at 9pm.  Maintain social distancing inside Shafer Park. and take advantage of many other viewing locations that also offer safe social distancing opportunities..
More Info...
Fire on the Mountain Fireworks Display
Deep Creek Lake Area
McHenry, Maryland 21541
July 4, 2022 (Rain Date July 5)
Fireworks are typically launched from the top of Bear Claw Tubing Park at Wisp Resort out toward the waters of Deep Creek Lake. Viewing spots include the scenic overlook on Rt. 219, Wisp Resort, the lawn at Garrett College, McHenry Cove on Deep Creek Lake and in McHenry.  More info...
CAPITAL REGION
Six Flags America Presents Coca-Cola July 4th Fest with THREE Nights of Fireworks
Six Flags America & Hurricane Harbor
Upper Marlbore
July 2, 3, & 4
Saturday, Sunday & Monday, July 2, 3 & 4 – theme park is open for extended hours from 11 a.m. to 10 p.m., Hurricane Harbor water park open from 11 a.m. to 7 p.m., included with theme park admission. Fireworks will take place at 9:30 p.m. each night. A whole day's worth of rides, slides and entertainment with nightly fireworks, plus: Up to $20 off passes and discount single-day tickets when guests visit www.sixflags.com/coke; Get your groove on and capture the moment at the Coca-Cola "Sounds of Summer" zone, powered by Coke Studio, featuring a live DJ and interactive photo booth; Enjoy the refreshingly new Patriotic Punch beverage, available for a limited time, and Limited-capacity VIP Fireworks Packages with the best view, great amenities and lots of space.
More Info...
Frederick's 4th of July
Baker Park
121 N. Bentz Street
Frederick, Maryland
301-600-CITY
July 4, 2022
Celebrate the largest Independence Day celebration in Frederick County with two stages of entertainment along side family friendly rides, activities, food and fireworks from Noon to Dusk.   More info....
CENTRAL REGION
Baltimore 4th of July Celebration
Multiple location along the Inner Harbor Promenade
July 4, 2022; 4:00 PM - 10:00 PM
The Baltimore Office of Promotion & The Arts (BOPA), Baltimore Symphony Orchestra (BSO) and Waterfront Partnership of Baltimore (WPB) are excited to announce that 4th of July festivities are returning to the Harbor! From 4-9:30 p.m., enjoy live musical performances from the Navy Band Commodores, the BSO and Wordsmith. Then, enjoy a spectacular firework show from the Waterfront Promenade at 9:30 p.m.
More info...
Cherry Hill Arts & Music Waterfront Festival
Middle Branch Waterfront, Baltimore
July 4, 2022; 1:00 PM - 10:00 PM
Enjoy a family friendly environment at this free festival with local, regional and national music performances, children's activities, art making and experiences for all ages, and fireworks at 9:30 PM. This year's theme celebrates the bicentennial and undying legacy of freedom seeker Harriet Tubman with special events leading up to the festival, as well as an array of special activities during the festival, including historical re-enactments, exhibits, an elders' fashion show, the presentation of Harriet Tubman: 200 Festival Honorees and much more. Event Lineup will be announced on the website. The festival is free and open to the public.
More Info...
City of Annapolis Independence Day Parade
Start at Amos Garrett Blvd and West Street route ends at Susan Campbell Park
July 4, 2022; 6:30 PM - 8:00 PM
More info...
City of Annapolis Independence Day Concert and Fireworks
Susan Campbell Park
July 4, 2022; 8:00 PM - 9:45 PM
More info...
Annapolis Fireworks Cruises 
Watermark Journey
1 Dock Street
Annapolis,  Maryland
410-268-7601
July 4, 2022
On July 4th, enjoy the City of Annapolis' spectacular Fourth of July fireworks from the best seat in town as you cruise the historic harbor. A selection of delicious complimentary desserts will be available. Alcoholic and non-alcoholic beverages will be available for purchase from our full bar. More info...
Howard County's July 4th Fireworks
Downtown Columbia Lakefront at Lake Kittamaqundi
Columbia, Maryland
July 4, 2022
There will be two live music bands on the Lakefront stage.The 20-minute fireworks show will start around 9:20 p.m. at Lake Kittamaqundi in Columbia. Residents who wish to place blankets may do so after 3:00 p.m. Food trucks will be onsite (TBD, in 2021, they were open from 5-9pm). There will be a premium location for viewing the concert and fireworks that includes a dinner buffet and cash bar. More information is coming.    More info...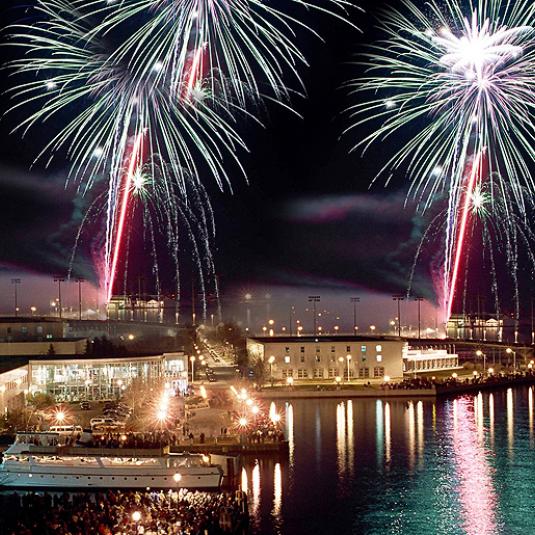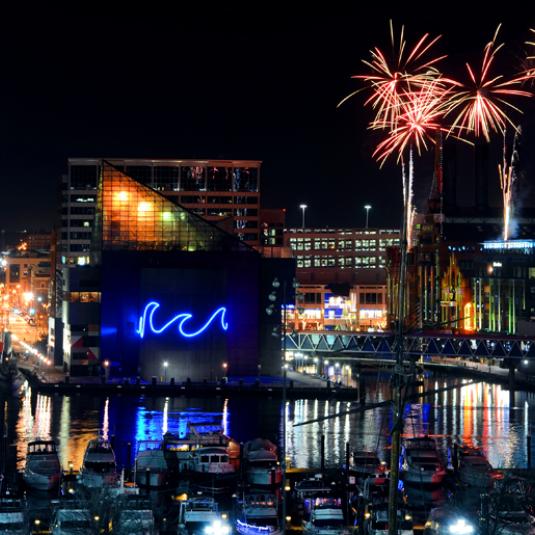 SOUTHERN REGION
July 4th Celebration - Charles County Fair
8440 Fairground Road
LaPlata, Maryland 
301-932-1234
July 4, 2022 - 3-10pm
Enjoy great food, pony rides and live music that lead up to the grand finale with an outstanding Fourth of July Fireworks Show.  Come for free. 
July 3rd Fireworks Celebration - Chesapeake Beach, MD
Town of Chesapeake Beach 
410-257-2230
July 3, 2022 (Rain date July 9, 2022)
The display is viewable along the Fishing Creek bridge, Kellam's field, Veteran's Memorial Park or at one of our waterfront restaurants or resort. The fireworks are held at Dusk. Bring a blanket and a picnic for a family fun evening at Kellam's field. *glass containers and alcoholic beverages prohibited.
More info...
July 4th Fireworks Celebration - Solomons, MD
Solomons Island, Maryland
240-925-7954
July 4, 2022
Solomons Business Association (SBA) is proud to continue this favorite tradition of celebrating July 4th with a spectacular firework display in Solomons on July 4th - also that day: interactive treasure hunt, patriotic musical performances and an aerial fly-by!
More info...
EASTERN SHORE
Queen Anne's County Fireworks & Family Fun Celebration
Chesapeake Heritage & Visitors Center
425 Piney Narrows Road
Kent Narrows
410-604-2100
July 4, 2022
Bring the family and park in the lot at the Visitors Center or watch the fireworks from your boat or even from home.  
More info...
Rock Hall Fireworks over the Harbor!
Rock Hall, Maryland
July 3, 2022
This year's show will run a full 30 minutes and is hosted by the Rock Hall Volunteer Fire Department.  While you are in town, enjoy the charm of Rock Hall's relaxing summer vibe. 
More info...
Rock Hall 4th of July Holiday Celebration
Civic Center
July 4, 2022
More info...
St. Michaels Big Band Night & Fireworks
Chesapeake Bay Maritime Museum
213 North Talbot Street
St. Michaels, Maryland 21663
410-745-2916 
July 2, 2022
Rain date:  July 3
Watch the  St. Michaels fireworks display.from the waterfront campus of the Chesapeake Bay Maritime Museum.  Hosted  by the St. Michaels Fire Department, the fireworks show will launch after dusk on July 3.   But starting at 5pm, CBMM's campus and facilities will be open to the public free of charge.  Guests  may bring their own food or drink. (There will be no food vendors or live music this year.)   More info...
Ocean City's Independence Day Celebration
July 3-5, 2022
July 3rd: Sundae's in the Park Independence Day Celebration
Celebrate Independence Day at Northside Park during Ocean City's Sundae's in the Park Concert series. Sundae's in the Park will feature a 7 p.m. concert by "Mike Hines & the Look" and an intimate firework show at 9 p.m.
July 5th: American Idol Star Jay Copeland Performs at Northside Park
Enjoy a FREE concert by American Idol Star and Salisbury native Jay Copeland on July 5th at 8pm.  Delmarva's very own Idol will rock the house with crowd favorites to celebrate the holiday with his fun and upbeat energy.
(Note: There will be no fireworks featured during or after the July 5th concert at Northside Park).
July 5th: Downtown on the Beach & Boardwalk
Music at the Caroline Street Stage will kick off at 8 p.m. with the unique Firework Show beginning at 9 :30 p.m.  The show's rare features will be a departure from a traditional display, and will include new fireworks features by Celebration Fireworks Company. Unlike traditional firework displays, this year's show will include a few surprises.  To capture the show as the spectacle it should be, you will need to enjoy the celebratory display from the beach between the amusement pier and 3rd Street.
More info....