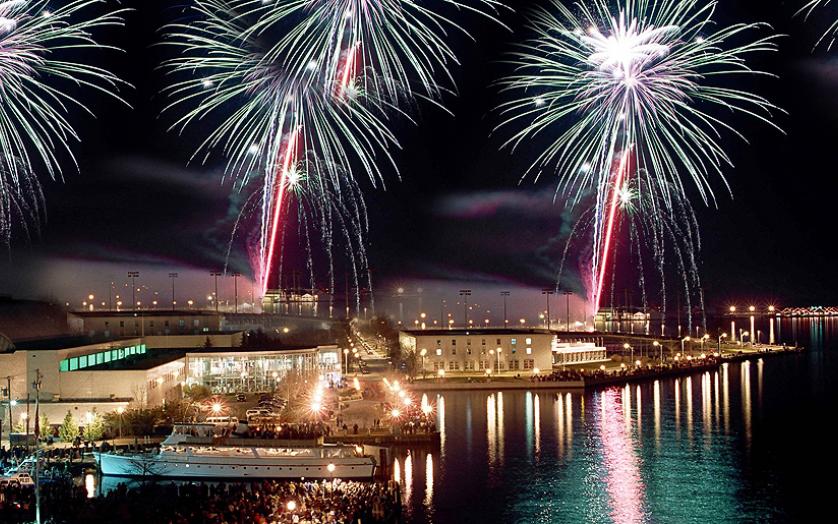 4th of July Celebrations
Independence Day celebrations are scheduled throughout the state.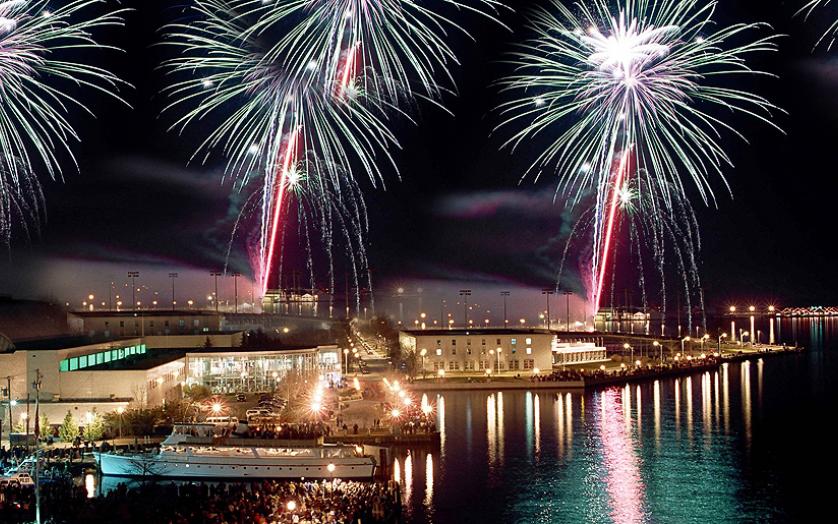 It's time to sail on the Chesapeake Bay, build sandcastles in Ocean City, visit some of Maryland's many wonderful parks and outdoor spaces, and get into a mountain of steamed crabs—this is just the beginning of summer in Maryland! 
Here are just a few ideas of activities happening 4th of July weekend across Maryland. Reach out to the organizers for details.
WESTERN REGION
Boonsboro Independence Day Celebration -  Fireworks
Shafer Park & Surrounding Area
37 Park Drive
Boonsboro, MD 21713
301-432-5141
July 2, 2021 
Fireworks begin at 9pm.  Maintain social distancing inside Shafer Park. and take advantage of many other viewing locations that also offer safe social distancing opportunities..
More Info...
4th in the Park
Byron Memorial Park
Williamsport, MD 21795
301-223-7711
July 2, 2021 (Rain Date July 3, 2021)
Enjoy a patriotic concert by the Williamsport Community Band's Patriotic Concert, starting at 6pm, followed by a grand fireworks display at dusk.  Bring chairs and blankets.   There are also many places around town where you can hear the band and see the fireworks.  More info...
Fire on the Mountain Fireworks Display
Deep Creek Lake Area
McHenry, Maryland 21541
July 4, 2021 (Rain Date July 5)
Fireworks are typically launched from the top of Bear Claw Tubing Park at Wisp Resort out toward the waters of Deep Creek Lake. Viewing spots include the scenic overlook on Rt. 219, Wisp Resort, the lawn at Garrett College, McHenry Cove on Deep Creek Lake and in McHenry.  More info...
Fireworks at Fairgrounds Park
Fairgrounds Park
351 N. Cleveland Ave
Hagerstown, Maryland 21740
301-739-8577, ext 169
July 4,  2021
The Fireworks Show is on, with a few tweaks.  This year, no vendors or additional entertainment are planned.  The action is all in the sky with a 30-minute light show to be had simply by looking up.  The fireworks display is visible from many locations outside the park. The City encourages viewing from one of those alternate spots, if possible.  More Info...
City of Cumberland 4th of July Fireworks
Near Constitution Park & City-Wide 
Cumberland, Maryland
301-759-6636
July 4,  2021  (Rain Date July 5, 2021)
The City of Cumberland Independence Day Fireworks launched from Constitution Park will begin at approximately 9:30pm. Constitution Park itself will close to the public at 4pm.
The Fireworks display can be viewed from locations all across the City.  The City recommends that social gatherings to watch the fireworks comply with current social distancing and group guidelines.  Questions? Contact the City's Parks and Recreation Department,  [email protected]  More info...
 
CAPITAL REGION
Howard County's July 4th Fireworks
Downtown Columbia Lakefront at Lake Kittamaqundi
Columbia, Maryland
July 4, 2021
The 22-minute fireworks show will start around 9:20 pm at Lake Kittamaqundi.  Residents who wish to place blankets may do so after 3pm. The event is fireworks only, there are no bands and no food trucks this year.  Free public parking is available at the Mall in Columbia and by the Columbia Lakefront adjacent to Whole Foods.  More info...
Frederick's 4th of July
Frederick Fairgrounds
797 E. Patrick Street
Frederick, Maryland
301-600-CITY
July 4, 2021
Show your independence and take part in Frederick's 4th of July.  In light of CDC guidance urging against large gatherings where physical distancing cannot be maintained, the traditional Frederick's 4th activities in Baker Park will not take place in 2021.  Celebrate Frederick has planned a free fireworks display at the fairgrounds where the community can view the show from the safety of their vehicles.   More info....
CENTRAL REGION
Annapolis Fireworks Cruises 
Watermark Journey
1 Dock Street
Annapolis,  Maryland
410-268-7601
July 3 & 4, 2021
On July 3rd, enjoy the Sherwood Forest/Severn River fireworks displays from the water. Or on July 4th, enjoy the City of Annapolis' Fourth of July fireworks  aboard a Watermark boat.   Either day you can watch Fourth of July fireworks from the best seat in town as you cruise the historic harbor. More info...
SOUTHERN REGION
July 4th Celebration - Charles County Fair
8440 Fairground Road
LaPlata, Maryland 
301-932-1234
July 4, 2021 - 3-10pm
Enjoy great food, pony rides and live music that lead up to the grand finale with an outstanding Fourth of July Fireworks Show.  Come for free.  More info...
EASTERN SHORE
Fireworks on the Bohemia River
Chateau Bu-De Vineyard & Winery,
Bohemia Manor Farm
3822 MD-213
Chesapeake City,  Maryland
July 4, 2021 (Rain Date - July 5, 2021)
Festival food and beverages are for sale.  Fireworks take place from 8:45-9pm.  Enjoy the natural setting and limited ticketed attendance.  More info...
 
Kent Island Fireworks & Family Fun Celebration
Chesapeake Heritage & Visitors Center
425 Piney Narrows Road
Kent Narrows
410-604-2100
July 4, 2021
Bring the family and park in the lot at the Visitors Center or watch the fireworks from your boat or even from home.  More info...
Rock Hall Fireworks
Rock Hall, Maryland
July 3, 2021
This year's show will run a full 30 minutes and is hosted by the Rock Hall Volunteer Fire Department.  While you are in town, enjoy the charm of Rock Hall's relaxing summer vibe. 
More info...
Fourth of July Fireworks - Easton
Marlboro and St. Michael Roads
Easton, Maryland
410-822-7299
July 4, 2021
The Avalon Foundation offers the fireworks this year. The best viewing is from the field at Marlboro and St. Michaels Roads.  Please arrive no earlier than 8:30pm.  Fireworks will launch at approximately 9:30pm and last 23 minutes. Please follow event staff direction, especially regarding safety, masking and social distancing.  More info...
St. Michaels Fireworks
Chesapeake Bay Maritime Museum
213 North Talbot Street
St. Michaels, Maryland 21663
410-745-2916 
July 3 after dusk
Rain date:  July 4 
Watch the  St. Michaels fireworks display.from the waterfront campus of the Chesapeake Bay Maritime Museum.  Hosted  by the St. Michaels Fire Department, the fireworks show will launch after dusk on July 3.   But starting at 5pm, CBMM's campus and facilities will be open to the public free of charge.  Guests  may bring their own food or drink. (There will be no food vendors or live music this year.)   More info...
Family Fun & Fireworks
Queen Anne's County High School bus loop.
Fireworks Across from High School
Centreville, Maryland 
410-758-1180
July 2, 2021
Family fun begins at 6pm so bring the family and enjoy the batting cage, slide, obstacle course and petting zoo.  Food will be available for purchase.  Settle in for the fireworks which begin at 9:15pm.  Fireworks launch across from the High School.   More info...
Fireworks From Your Boat or Car - Crisfield
Somers Cove Marina
Crisfield, Maryland
410-968-2415
July 3, 2021
Fireworks in Crisfield take place at 9pm. Please view from your vessel or your vehicle. Social distancing is required. Top off a safe and great Independence Day weekend with this annual display again presented by The American Legion Post #16 and hosted by Somers Cove Marina.  More info...
4th of July Celebration - OC - Two Locations 
North Division Street at the Beach
and 125th Street at Northside Park
Ocean City, Maryland
July 4, 2021
Fireworks displays and music will take place in two locations:  downtown on the beach at North Division Street and simultaneously, uptown at 125th Street at Northside Park. Call 1-800-626-2326 or the Ocean City Department of Recreation & Parks at 410-250-0125 for details.  More info....