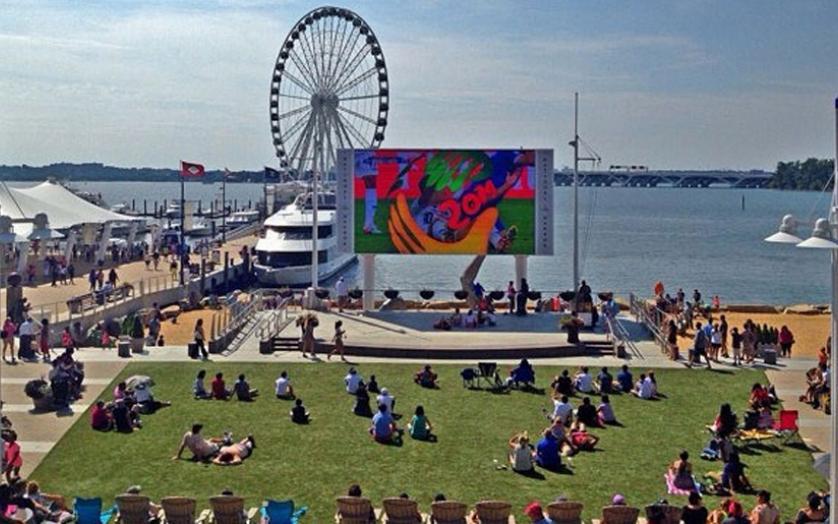 Rachell Smith Photography
Outdoor Movies & Drive-In Movie Theaters
Watching movies on a big screen outdoors has become a summertime tradition in numerous communities across Maryland.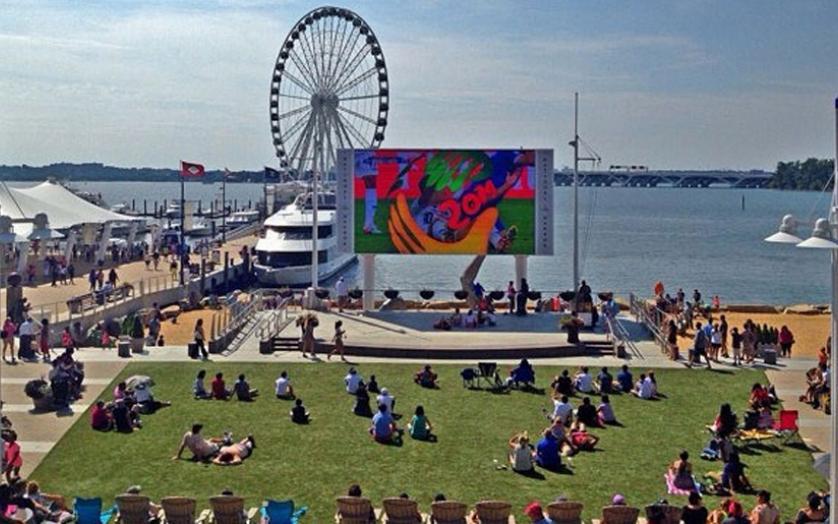 Rachell Smith Photography
The experience of outdoor movies allows viewers to enjoy food, drink and good company in a variety of casual settings while seeing the stars "under the stars."  Here are locations in Maryland that offer outdoor movies, many of them are free. In some instances, viewers can purchase food and drink on-site.  Please check individual location websites before heading out for the most up-to-date information. 
[Note: Some locations have been added this summer and are designed with limited capacity to observe social distancing policies. Please check with individual websites for policies.]
CAPITAL REGION
National Harbor, Prince George's County
Located along the edge of the Potomac River, National Harbor has offered the popular Movies On The Potomac, free movies on the Plaza during the summer. Films are usually offered Thursday and Sunday evenings. National Harbor has more than 30 eateries, 100 retailers and eight hotels.  Please check ahead about plans for 2020.
Movies in the Parks, Rockville, Montgomery County
Enjoy Rockville's free outdoor movies in the parks on the big screen in August.  Bring chairs, blankets, food and drinks and enjoy four different movies at four different neighborhood parks throughout the city. Movies begin at dusk (approximately 8pm). Check Movies in the Parks for the slate of films.
WESTERN REGION
Hancock, Washington County
The Department of Recreation and Parks is offering outdoor movies at Kirkwood Park.  Social distancing is to be observed. Sound comes through your car radio's FM radio.  Check here for updates...
CENTRAL REGION
Avam's Flicks from the Hill, Baltimore
Grab a blanket, picnic under the stars, and watch a great film selection inspired by AVAM's current exhibition. The Hughes Family Outdoor Theater features seating for more than a thousand on the natural amphitheater formed by Federal Hill; a 30-foot wide screen held from above by Adam Kurtzman's Giant Golden Hand; a twinkling view of the city; and an amazing, all-ages, community experience that is FREE!
Bengies Drive-IN Theatre
For one low price the Bengies Drive-In Theatre offers tripple features almost every Friday and Saturday night, Double features on Sunday night with non-stop projection. The show always begins with the National Anthem. In between movies, we play intermission clips, classic cartoons, and vintage trailers. Our presentation will impress you. On Memorial Day and Labor Day weekends, we have Dusk till Dawn, All Nite Shows!
HoCo Drive In
The new HoCo Drive In offers movies at the Howard County Fairgrounds. Admission is limited, due to social distancing measures.
Drive-In Summer Movies at Savage Mill
Savage Mill offers a new drive-in summer movie series every other Friday night, all summer long. Admission is limited, due to social distancing measures.
Taneytown Drive-in Movies, Carroll County
The Town is offering movies at one or more of the parks and recreation locations.  There is a 50 car limit and pre-registration is required.  Please check here for announcements and updates.
Bel Air, Harford County
The Town of Bel Air Cultural Arts Commission invites you to Outdoor Movies at Shamrock Park. Have dinner, a pre-show and a show all together. Pre-show entertainment begins at 7:15pm with movies starting at sunset. Bring your own blankets. All movies are free and family friendly. 
SOUTHERN MARYLAND
North Beach, Calvert County
July 18: Lego Movie Part 2
August 15: Toy Story 4
September 19: Shazam! (Drive-In Movie)
Movies on the Beach is a local favorite; but visitors are always welcome!  The movies are projected onto a large, inflatable screen in the sand. Bring your beach chair or blanket and get comfy on the beach.  Movies begin at dusk.  In addition to movies on the beach, the Town is now showing a "drive-in" movie in September on the visitor parking. And the best part is, all the movies are FREE.
EASTERN SHORE
Ocean City, Worcester County - Drive-in Movies
Starting June 15, 2020 - Monday nights and Tuesday nights at 8pm
Ocean City will offer free drive-in movies on Monday and Tuesday nights at the Roland E. Powell Convention Center at 40th Street and the Bay  Visit Ocean City's website for the schedule.
Find out about Maryland Film Festivals that offer the opportunity to explore the very best of world cinema.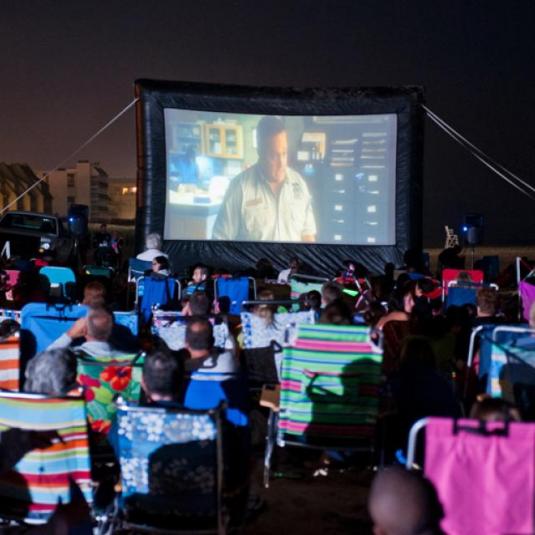 Movies on the Beach, Ocean City
National Harbor Jumbotron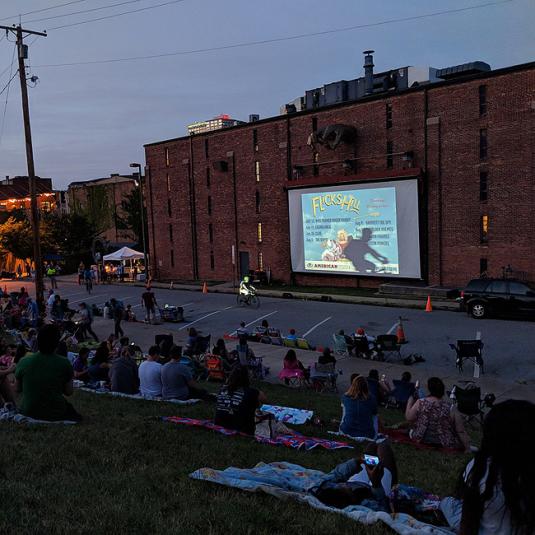 Flicks from the Hill provided by AVAM, Baltimore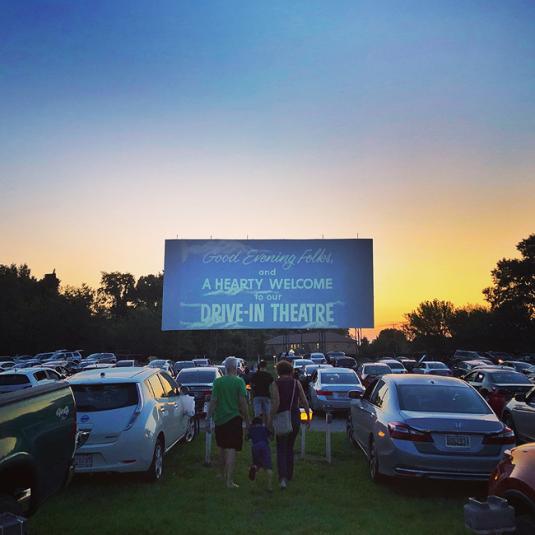 Bengies Drive-In Theatre, Middle River