Want to get away to the islands? Maryland is home to hundreds of islands just waiting to be explored! Some are uninhabited or strictly nature preserves, while others are bustling with shops, restaurants and museums. Here some local favorites to get you started.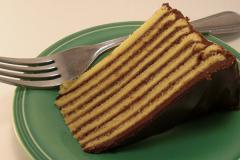 Image Credit: Somerset County Tourism
1

Smith Island

The 45-minute ferry ride to this island from the mainland is truly worth it for foodies: Smith Island is renowned for its crab cakes as well as Maryland's official state dessert, the eight-layer Smith Island Cake.
---
More about Smith Island Baking LLC
---
Type:
Attraction
---
Location:
20926 Caleb Jones Road
Ewell, MD 21824
410-425-2018
---
Image Credit: Maryland Office of Tourism
2

Solomons Island

This charming island town was named one of "America's Happiest Seaside Towns" by Coastal Living, and it's no wonder. Waterfront restaurants and shops dot Solomons Island Road, while the Calvert Marine Museum has exhibits on ancient fossils and a lighthouse you can climb inside. More info....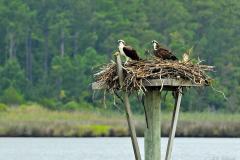 Image Credit: BC Petrie Photography
3

St. George's Island

This tiny island in southern St. Mary's County is the site of the first battle on Maryland soil during the Revolutionary War, and was later occupied by the British in the War of 1812. Today, it's a popular bird watching and kayaking spot. More info...
4

Tilghman Island

Life moves slowly on this Eastern Shore Island, although things ramp up each June for the legendary Seafood Festival held by the Tilghman Volunteer Fire Co. More info...
---
More about Tilghman Island Seafood Festival
---
Type:
Events
---
Location:
5979 Tilghman Island Rd.
Tilghman, MD 21671
410-886-2677
---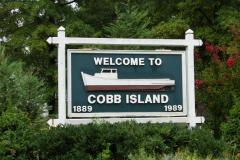 5

Cobb Island

Located just 45 miles south of Washington, D.C., in the Potomac River in Charles County, Cobb Island is a vacation home paradise. Nature abounds here where swans, ospreys, herons and crabs outnumber residents. The small island boasts great seafood, including the famed crabs at Capt. John's Crabhouse. More info...
---
More about Captain John's Crab House
---
Type:
American
---
Location:
16215 Cobb Island Rd
Newburg, MD 20664
301-259-2315
---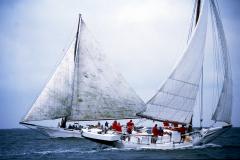 6

Deal Island

This quiet island on the Tangier Sound in Somerset County provides a wonderful opportunity to slow down. There are just a few hundred residents here, and the island is famed for bird watching, sailing, canoeing and the annual Labor Day Skipjack Race.