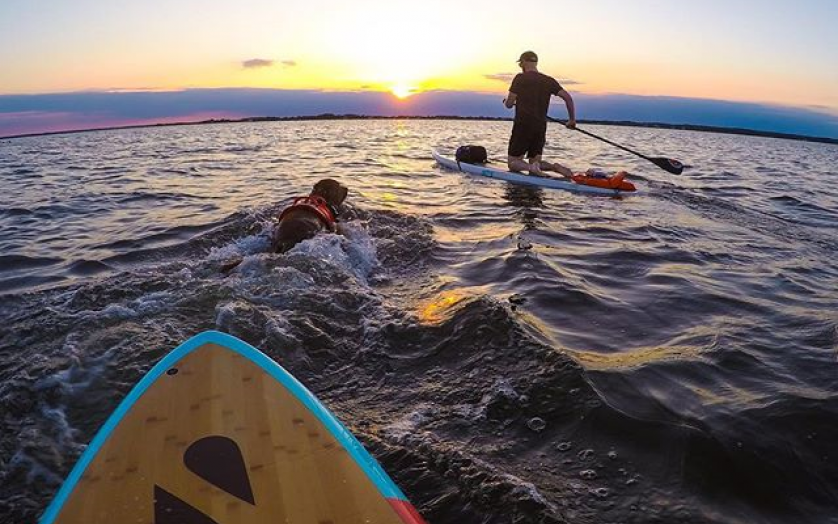 erik_dowell-Instagram
Water Sports
With rivers, lakes, beaches and the Bay, Maryland has an incredible variety of places to enjoy water sports.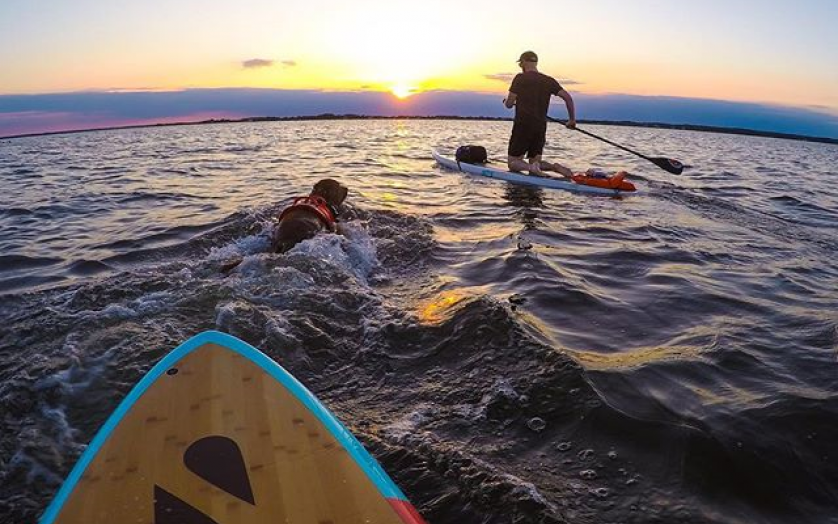 erik_dowell-Instagram
From Western Maryland's Deep Creek Lake to the Chesapeake Bay, and with rivers and lakes in between, there are ample opportunities to get on—or in—the water in Maryland. Here are some highlights from around the state.               
Deep Creek Lake Water Sports
If you are looking to zip around the water on a powerboat, water-ski or go tubing, head to Deep Creek Lake. You can also rent a pontoon boat, kayak, or paddleboard and just cruise around and relax with friends.
Sailing in Maryland             
Perhaps you'd rather try your hand at Maryland's iconic sport of sailing? In Baltimore, the Downtown Sailing Center offers instruction, certification and sailing club memberships. It also offers a three-hour "trial" sail where you can get a taste of sailing. Havre de Grace's BaySail on the Chesapeake also has instruction as well as charter opportunities, as does the Annapolis Sailing School—the nation's first sailing school founded in 1959—which offers private instruction, beginner, intermediate and advanced courses, and sailboat rentals.
If you'd rather relax during a cruise on the water while someone else does the work, try out a sailing excursion with a Chesapeake Bay Storyteller. These trained and certified tour guides offer experiences on everything from modern yachts to historic wooden sailing vessels. History buffs will enjoy a sail on a Maryland skipjack, the traditional Chesapeake oyster dredging vessel and the official Maryland state boat. Find an adventure that's right-sized for you.
Kayaking and Canoeing on Maryland's Rivers
The Jug Bay Natural Area of the PATUXENT RIVER PARK is a great launching point, and the park offers guided trips by park naturalists, as well as daily and hourly canoe and kayak rentals. The tidal freshwater wetlands here offer a great opportunity to get close to nature. In Baltimore County, try paddling the Gunpowder River. Head to the Hammerman area of GUNPOWDER FALLS STATE PARK where EASTERN WATERSPORTS gives lessons and provides rentals. The park has a swimming beach, picnic pavilions, fishing, and hiking trails—perfect for a family day of fun.
In Southern Maryland, just an hour away from the nation's capital, the Mattawoman Creek the Mattawoman Creek is a wide estuary that flows into the Potomac River near Washington, D.C.  Atlantic Kayak  has kayak rentals and lessons from its location in Indian Head and you can put in at its facility. They also offer guided tours of the Mallows Bay National Marine Sanctuary where a ghost fleet of sunken ships provide the background for a hidden world of diverse native plants and animals.
On Maryland's Eastern Shore, you'll find more than 80 miles of waterways for paddling on either the Choptank or Tuckahoe rivers, which have five access points. Also, check out Rock Hall, which is on a pristine stretch of the northern Chesapeake Bay. Here, Chester River Kayak Adventures offers full and half-day guided tours, as well as sunset and moonlight tours. More experienced paddlers can also rent kayaks and paddle on their own.
Check out Maryland's extensive water trails for the best places to paddle. Take a guided paddling tour from trained and certified Chesapeake Bay Storytellers who will enhance your trip with information about Chesapeake Bay wildlife, history or ecology. Paddling tours can be heart-pumping adventures where you'll be surprised by what's around the next bend, or they can be tranquil explorations that reveal the Bay's mysteries and leave you feeling grounded.
Catch a Charter for Prize Fishing
For seasoned fishermen, there's no prize bigger than marlin, and if you're looking to bag some billfish, Ocean City, the White Marlin Capital of the World, is where you want to be. Legendary fighters, white marlin are plentiful off shore and over the canyons, but anglers will also find majestic blue marlin weighing half a ton, tuna and other great game fish.  Looking for something new?  Try salt water fly-fishing for shark, bluefish, bonito, and more.  Ocean City definitely offers the right charter for you.
Marlin may rule the sea, but when it comes to the bay, the rock are king.  Rockfish, also known as striped bass, are prized not only for their tenacious fight, they're also one of the tastiest fish around.  Firm and succulent with a clean flavor, there's nothing as satisfying or refreshing as a tangy rockfish ceviche and a cold beer after a day out on the bay.  Catch a charter from one of the waterfront towns around the Bay. Seasoned fishing and boating captains are ready to help you find the best fishing spots to reel in your catch. Certified Chesapeake Bay Storyteller guides will make your trip all the more enjoyable by sharing stories about the Bay's many treasures and legends.
For more information check out the Maryland Fish and Hunt website.