With schools starting after Labor Day - Labor Day Weekend is a the perfect opportunity to make even more summer memories in Maryland. Here's a list of ideas to get you inspired.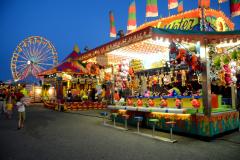 Photo By: Mitch Lebovic
1

Maryland State Fair 2018 - More Than a Fair, We're a Culture

August 23-September 3, 2018
No other event provides so much food, fun and family entertainment for so little: tame and thrilling rides, classic and local foods, livestock, farm, garden, home exhibits, thoroughbred racing; live national concerts, including Smash Mouth, Chase Bryant and Chris Lane, Jefferson Starship and Chris Janson .
State Fairgrounds, Timonium
---
More about Maryland State Fair - More Than A Fair, We're A Culture
---
Type:
Events
---
Location:
Maryland State Fairgrounds
Lutherville, MD 21093
410-252-0200
---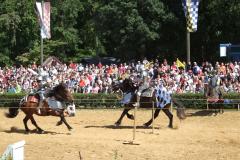 2

Maryland Renaissance Festival

Weekends Aug. 25-Oct. 21, 2018
If you think four centuries back isn't Ye Olde Enough for you....check out the annual Maryland Renaissance Festival in Crownsville near Annapolis.
---
More about Maryland Renaissance Festival
---
Type:
Events
---
Location:
1821 Crownsville Road
Annapolis, MD 21401
800-296-7304
---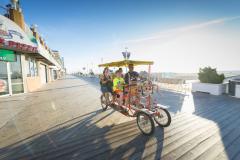 Photo By: Clark Vandergrift
3

Maryland Week - Ocean City

August 26 - September 9, 2018
Hooray-hooray school starts after Labor Day!!  Let's take advantage of this extra opportunity to enjoy Ocean City, with great discounts on hotels (excludes Labor Day weekend) and more. Enjoy a little more fun in the OC sun!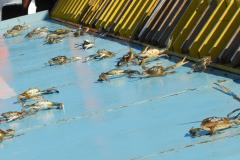 Photo By: Patty Hancock Photography
4

National Hard Crab Derby & Fair - Crisfield

August 27-September 2, 2018
The 71st Annual National Hard Crab Derby & Fair will be a crab-extravaganza with crab races, crab picking and crab cooking. In addition, there will be boat docking contests, parade, games, rides, fireworks, arts/crafts, live entertainment and of course - fabulous seafood!
Crisfield
---
More about National Hard Crab Derby
---
Type:
Events
---
Location:
715 Broadway
Crisfield, MD 21817
410-968-2500
---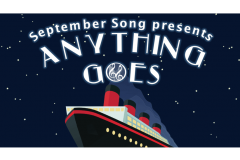 Photo By: Carroll Arts Center/September Song
5

Anything Goes - The Broadway Musical

August 30 - September 3, 2018
September Song Musical Theatre presents Anything Goes, a stage sensation that was originally produced on Broadway by Lincoln Center Theatre in 1987.  Anything Goes is presented by arrangement with Tams-Witmark Music Library, Inc.
Carroll Arts Center
Westminster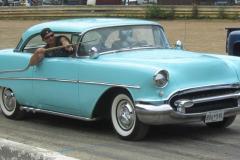 Photo By: Western Maryland Street Rod Association
6

Western Maryland Street Rod Roundup

August 31-September 2, 2018
Spend Labor Day Weekend at the Allegany County Fairgrounds for The Western Maryland Street Rod Roundup.  It's three days of high octane fun in Cumberland.
Allegany County Fairgrounds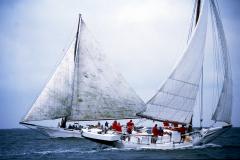 7

Deal Island Skipjack Races & Island Festival

September 1-3, 2018
Deal Island is The Real Deal! The festival will include parades, a fair, local food, car show, live music, the blessing of the boats, Smith Island Skiff Race and the legendary Skipjack Race - where boats and hard working crews battle to be the "fastest in the fleet."
Somerset County
Photo By: Clark Vandergrift, OTD
8

Park Exploration & Get Into Nature Weekend

September 1-3, 2018
Bring your family and friends to explore the natural side of Fort Frederick State Park with self-guided and staff-led outdoor nature and recreation activities for all.
Big Pool
---
More about Park Exploration Weekend at Fort Frederick
---
Type:
Events
---
Location:
11100 Fort Frederick Rd
Big Pool, MD 21711
301-842-2155
---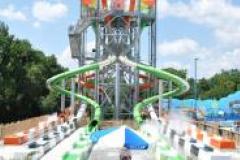 Photo By: Six Flags America
9

End of Summer Family Fun

We may be in the "R" months, but you don't have to let your summer slip away. The water is still warm, the sun is still shining, and Maryland is definitely the place to be in September; with the kids not back in school until after Labor Day, you can enjoy a longer Summer. Check out our September's Summer Sendoff page for other great family fun suggestions.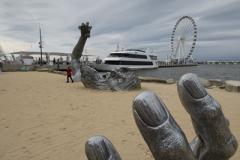 10

More Labor Day Ideas

Sounds like a lot to do, but there's always more in Maryland! For more great Labor Day getaways, check out our Events Calendar.