It's time to celebrate dad, but there's no need to grill your pop for his favorite Father's Day Getaway. Try any one of these classic Maryland dad-doings and you're sure to put a proud papa smile on his face.
Image Credit: www.cbmm.org
1

Fulfill Dad's Need for Speed at the OC Air Show and these other Great Events!

Do you think dad likes driving the family hauler? You know that picture of him picking your mom up for their first date in the convertible? Does he look like he's thinking, "Man, can't wait to get rid of this thing and get me a minivan." No, he does not! So let him live the dream at Dad-Tastic events like the OC Car & Truck Show; or if your old man is of the sea, take him to the Chesapeake Bay Maritime Museum's Annual Antique and Classic Boat Festival in St. Michaels. Or aim high and show your dad he's your Top Gun at the Ocean City Air Show. And vacuum his minivan! He's earned it.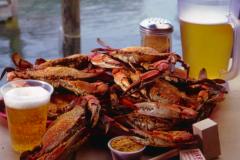 2

Steamed Crabs for Dad

Seriously, is there a better way to celebrate Father's Day with a Maryland dad? A traditional Maryland crab feast hits all of dad's favorite activities: sitting, eating and hitting things with a hammer, and as long as he's using that mallet to whack crabs, there's no danger of him putting (another) hole in the wall. Pck up a bushel at your favorite steamed crab spot and a six-pack of Maryland beer like Flying Dog's amazing Old Bay-infused Deadrise, or head out to someplace new. Check out our Maryland Crab & Oyster Trail  pages for lots of great options to broaden Pop's crustacean horizon.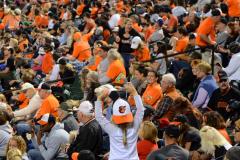 Image Credit: Mitch Lebovic
3

Take Dad Out to the Ballgame

There's nothing like a day at the ballpark with pop, and with the big-league Baltimore Orioles and six minor-league teams to choose from, in Maryland you're never far from your field of dreams. Check out our baseball page for road trip ideas, baseball history, and other great suggestions sure to delight your dad.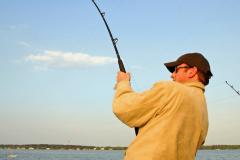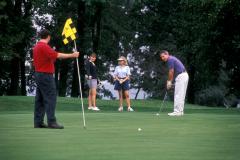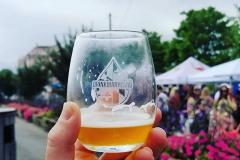 Image Credit: northbeachmd-instagram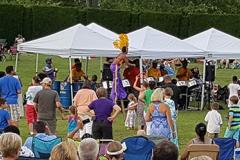 Image Credit: ladewgardens.com
7

Ladew Gardens' "Groovin' in the Grass" Summer Concert Series - Monkton

Summer Sundays 2020
On Father's Day Ladew offers the perfect spot for families to celebrate dad with a picnic and great music. 
Check Ladew's website for the 2020 8-week line up.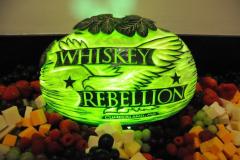 8

George Washington and the Whiskey Rebellion, Cumberland

Date TBA for 2020
Start priming the Father's Day pump by enjoying tastings from more than a dozen small-batch Maryland and national distillers of whiskey, moonshine, vodka and rum -  and an open beer and wine bar too. There will be historic re-enactments and a Colonial 'pub' room providing authentic colonial games. Fabulous food will be provided by Good Carma Catering.
---
More about Whiskey Rebellion Festival
---
Type:
Events
---
Location:
3 Pershing St
Cumberland, MD 21502
301-777-7200
---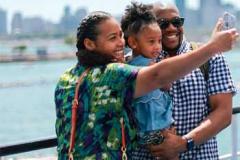 Image Credit: Spirit Cruises
9

Father's Day Cruises Aboard Spirit of Baltimore

Date TBA for 2020
Board Spirit Cruises at Baltimore's Inner Harbor for a trip along the Patapsco. Enjoy incredible views of "Charm City" from a rooftop lounge. This two-hour cruise offers various departure times and ncludes a delicious brunch or buffet-style dinner. To see the complete list of cruises, click here.