It's time to celebrate dad, but there's no need to grill your pop for his favorite Father's Day Getaway. Try any one of these classic Maryland dad-doings and you're sure to put a proud papa smile on his face.
Photo By: www.cbmm.org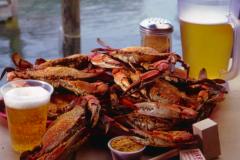 2

Steamed Crabs for Dad

Seriously, is there a better way to celebrate Father's Day with a Maryland dad? A traditional Maryland crab feast hits all of dad's favorite activities: sitting, eating and hitting things with a hammer, and as long as he's using that mallet to whack crabs, there's no danger of him putting (another) hole in the wall. Pck up a bushel at your favorite steamed crab spot and a six-pack of Maryland beer like Flying Dog's amazing Old Bay-infused Deadrise, or head out to someplace new. Check out our Maryland Crab & Oyster Trail  pages for lots of great options to broaden Pop's crustacean horizon.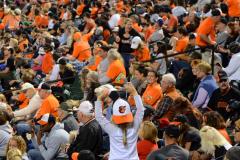 Photo By: Mitch Lebovic
3

Take Dad Out to the Ballgame

There's nothing like a day at the ballpark with pop, and with the big-league Baltimore Orioles and six minor-league teams to choose from, in Maryland you're never far from your field of dreams. Check out our baseball page for road trip ideas, baseball history, and other great suggestions sure to delight your dad.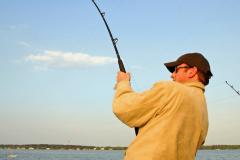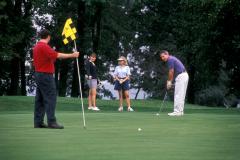 Photo By: Clark Vandergrift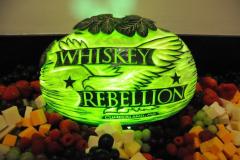 7

George Washington and the Whiskey Rebellion, Cumberland

June 7, 2019
Start priming the Father's Day pump by enjoying tastings from more than a dozen small-batch Maryland and national distillers of whiskey, moonshine, vodka and rum -  and an open beer and wine bar too. There will be historic re-enactments and a Colonial 'pub' room providing authentic colonial games. Fabulous food will be provided by Good Carma Catering.
---
More about Whiskey Rebellion Festival
---
Type:
Events
---
Location:
3 Pershing St
Cumberland, MD 21502
301-777-7200
---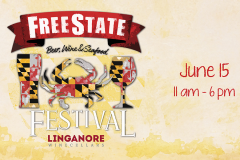 8

Linganore Winecellars FreeState Beer, Wine and Seafood Festival, Mt Airy

June 15, 2019 11am-6pm
Pre-celebrate Fathers Day at The FreeState Festival which brings together Maryland's best seafood, multiple Maryland craft brewers, delicious Linganore Wines, awesome live music and an array of MD-state-themed vendors. Price of admission includes a  souvenir glass for tastings.
---
More about FreeState Beer, Wine and Seafood Festival at Linganore Winecellars
---
Type:
Events
---
Location:
13601 Glissans Mill Rd
Mt. Airy, MD 21771
301-831-5889
---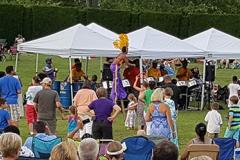 Photo By: ladewgardens.com
9

Ladew Gardens' "Groovin' in the Grass" Summer Concert Series - Monkton

June 16, 2019
On Father's Day Ladew welcomes Jazz Caravan a 5-piece jazz, rhythm and blues band offering pep and musical punch with a broad array of swing classics and bluesy favorites.
Here is the 2019 full 8-week line up.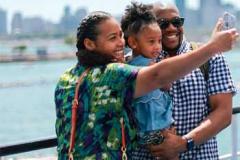 Photo By: Spirit Cruises
10

Father's Day Cruises Aboard Spirit of Baltimore

June 16, 2019
Board Spirit Cruises at Baltimore's Inner Harbor for a trip along the Patapsco. Enjoy incredible views of "Charm City" from a rooftop lounge. This two-hour cruise offers four departure times. Includes a delicious brunch or buffet-style dinner. To see the complete list of cruises, click here.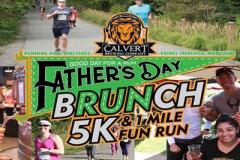 11

Calvert Brewing Co. - Fathers Day Brunch 5K and 1 Mile Fun Run

June 16, 2019
Spend Fathers Day doing what families love to do: being active and having fun. The 5K race is chip timed and includes an awards ceremony. The 1 Mile Kids Fun Run includes finisher medals for the kids and free photos.
---
More about Calvert Brewing Co. - Fathers Day Brunch 5K and 1 Mile Fun Run
---
Type:
Events
---
Location:
150 Adelina Rd
Prince Frederick, MD 20678
856-418-1055
---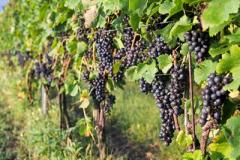 Photo By: Catoctin Breeze Vineyard & Winery
12

Father's Day Celebration: Wine, Live Music & Pizza, Thurmont

June 16, 2019
Come celebrate Dad this Father's Day with wine, pizza and live music. Pizzas will be made on site from 12-5pm and Hamonica Jazz will perform blues, jazz, and some originals of their own from 1-4pm.
---
More about Father's Day Celebration: Wine, Live Music & Pizza
---
Type:
Events
---
Location:
15010 Roddy Rd
Thurmont, MD 21788
240-578-3831
---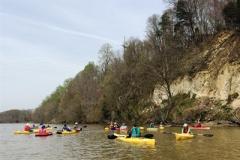 13

Father's Day Kayak Adventure at Kings Landing Park, Huntingtown

June 16, 2019
Enjoy a fun, family paddle to visit the Great Blue Heron families at their tree nests. Bring a bagged lunch for a pier picnic on Black Swamp Creek. Be sure to bring appropriate clothes and shoes for a forest hike.
---
More about Father's Day Kayak Adventure at Kings Landing Park
---
Type:
Events
---
Location:
3255 Kings Landing Rd
Huntingtown, MD 20639
410-535-5327
---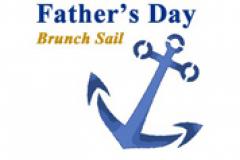 14

Schooner Woodwind - Father's Day Brunch, Annapolis

June 16, 2019
Our Father's Day Brunch Sail departs Annapolis for a three-hour brunch cruise at 10am and returns at 1pm.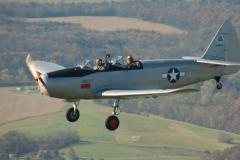 Photo By: hagerstownaviationmuseum.org
15

Hagerstown Aviation Museum's Open Airplane Afternoon

June 16, 2019

Bring the family out to the Hagerstown Regional Airport and climb aboard the Fairchild C-82, C-119 Flying Boxcar and PT-26 Trainer.  See exhibits and other museum aircraft such as the 1928 Kreider Reisner KR-31 biplane, 1943 Fairchild PT-19 WWII Trainer and Fairchild 24, all built in Hagerstown, MD.
16

Father's Day at Historic Sotterly Plantation, Hollywood

June 16, 2019
Half-price tours for Dads! Plan a special day with your dad—hike the trails, check out what's growing on the farm and in the garden, browse and buy specialty items at our Museum Shop, and enjoy a HALF-PRICE TOUR of the 1703 Manor House!
---
More about Sotterley Plantation
---
Type:
Attraction
---
Location:
44300 Sotterley Ln
Hollywood, MD 20636
301-373-2280
---