Maryland Horse Collection
Western Maryland
Western Maryland
It was through these areas that horse-drawn wagon trains headed west on the National Road and that horses carried George Washington and his soldiers during the French and Indian War.
Horses, of course, were a big part of the Civil War and there is a proliferation of equestrian statues at the Antietam Battlefield in Sharpsburg (Washington County). The mule, and its role in moving goods on the C & O Canal from Washington DC to Cumberland, is commemorated with a statue at Canal Place in Cumberland as part of the C & O Canal National Historical Park Museum.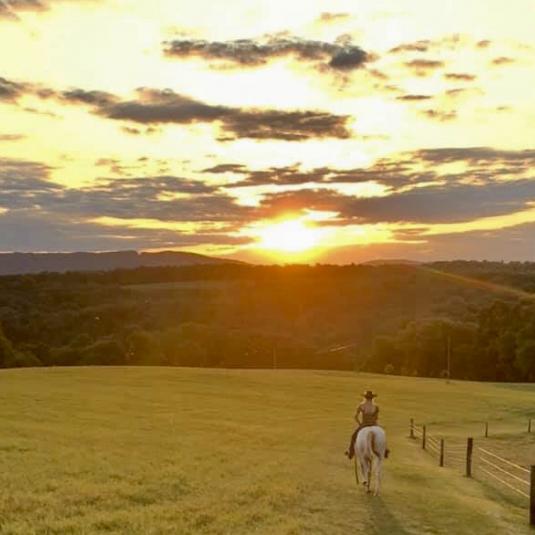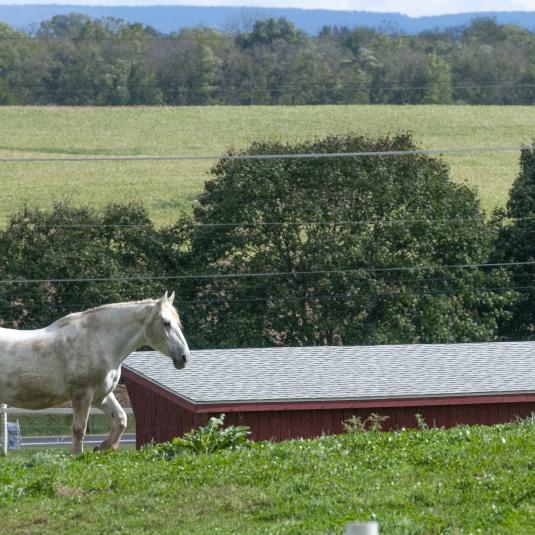 STAR Equestrian Center
Established in 1998, the facility began as a therapeutic riding center. Over the years it has grown to include recreational riding, veterans programs and summer camps. It is one of three Horse Discovery Centers in Western Maryland.
More info...
Peaceable Pastures
In addition to offering horse boarding and sharing their equine knowledge, the owners also operate an internationally renowned dog training school called Peaceable Paws. The certified Horse Discovery Center is located near the Washington County Fairgrounds, site of many local horse shows and the county agricultural museum, and the Antietam Battlefield.
More info...
Valley Meadow Farms
The facility offers a farmhouse stay or Bed & Barn vacation rental surrounded by a family-owned 400-acre farm.  Guests can bring their horses and ride over miles of well-maintained trails located adjacent to Sideling Hill Visitors Center.
Mexico Farms Equestrian Center
Overnight and daily boarding, access to the C&O Canal for trail riding, and lessons for beginners to advanced riders. Outdoor and indoor arenas.  Pony rides available. Allegany County's only Horse Discovery Center.
More info...
Thrasher Carriage Museum
The Thrasher Carriage collection is a rare and extensive collection of horse-drawn vehicles dating to the late 1800s and early 1900s. The collection is unsurpassed in its breadth and depth and includes everything from milkman carts to luxurious sleighs used by the Vanderbilt family, funeral hearses, and President Teddy Roosevelt's inauguration coach.
Interpretative displays share fascinating details of these remarkable vehicles. Accessories such as hitches, saddles, bearskin lap robes, charcoal foot warmers, lanterns, and more offer a glimpse into America's transportation lifestyle before the advent of the automobile.
More info...
Broken Spoke Stables
Full service equestrian center specializing in equine education, offering guided trail rides in the Deep Creek Lake area, lessons, birthday parties, horse boarding and clinics.
More info...
Deep Creek Lake Circle R Ranch
Family-friendly ranch with guided trail rides, pony rides, free barn tour, hay rides and birthday parties.
More info...
Local Landmarks
There are a number of licensed riding stables serving equine aficionados in Western Maryland such as Reflecting Heaven, a show stable in Grantsville; Quantum Leap Eventing, a 3-Day eventing stable in Sharpsburg; Trinity Creek Farm, an all around riding school in Hagerstown; and Brave Heart, a veterans horsemanship program, also in Hagerstown.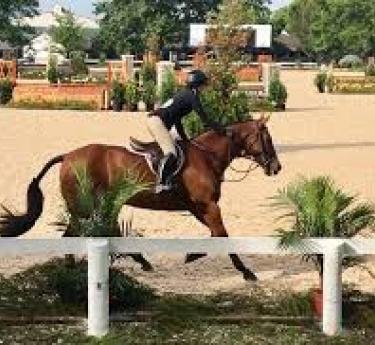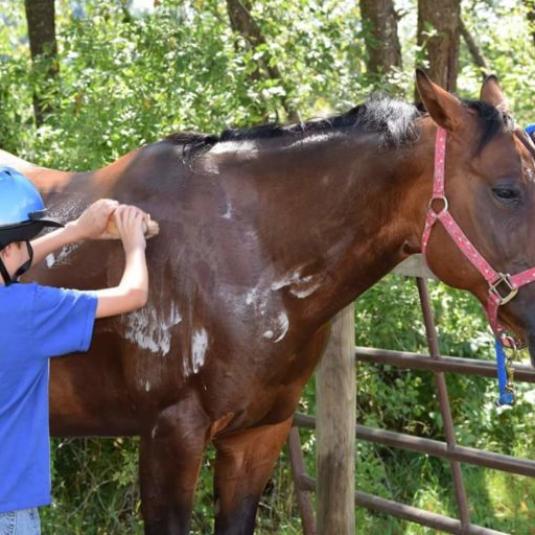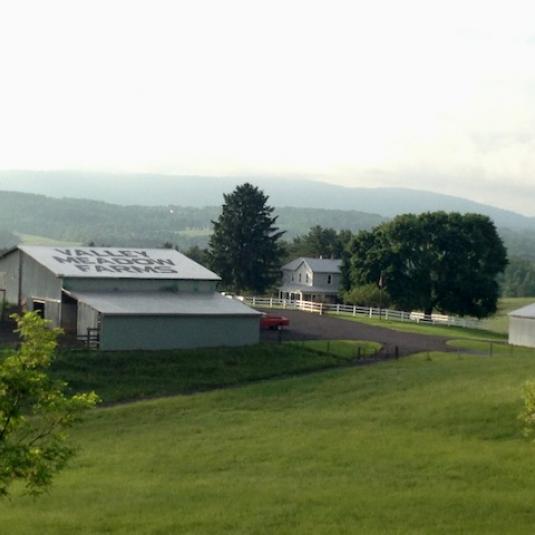 Thoroughbred Racetracks
At one time Western Maryland also supported two thriving half mile Thoroughbred racetracks. The Cumberland Racetrack, also known as Fairgo Race Track, was the first half mile track in Maryland and ran from 1924-1961. At one time, the horses were transported from the Baltimore area on B & O railroad freight cars. The track is now the site of the Allegany County Fairgrounds and the track is used for car racing.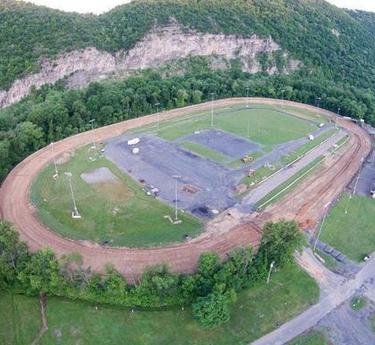 Take A Side Trip
The other half mile track was at Hagerstown and ran from 1929-1970. Each track ran for 10 days during the summer and was part of a circuit that also included Timonium, Bel Air and Upper Marlboro. Only Timonium still offers live Thoroughbred racing. The Hagerstown Racetrack is now Fairgrounds Park in the City of Hagerstown. In their heyday, it was not unusual for each track to attract 10,000-20,000 racegoers. At one time Cumberland was the second largest city in Maryland.
Occasionally there is rodeo at the Garrett County Fairgrounds in Oakland.