Bob Keller
Maryland Horse Collection
Harford County
Harford County
It was the third Lord Baltimore, Charles Calvert, who deeded himself 10,000 acres in 1675 in what was to become the northern part of Harford County and then presented it in 1713 to his fourth wife, Margaret. Eventually through heirs, the tract, now a national historic district, was divided and sold off into lots. Many of those "lots" still exist today as historic horse farms in the greater Monkton area. The Elkridge-Harford Hounds, which traces its roots to 1878, became a recognized foxhunting entity in 1934. The country was so picturesque that it attracted horsemen like Harvey Ladew and the Voss and Bedford families from Long Island and launched what's referred to as "The Golden Era" of foxhunting in Maryland. Today, the hunt continues and two local steeplechases, the My Lady's Manor Steeplechase and the Elkridge-Hard Point-to-Point, are run on consecutive weekends in April. The annual Blessing of the Hunt at St. James Church in Monkton has become an annual Thanksgiving Day community ritual.
In 1952, Mrs. Dean Bedford established the first U.S. Pony Club, based on the British model, in Monkton. Today the Elkridge-Harford Pony Club remains the oldest continuing Pony Club for youth in the United States.
Ladew Topiary Gardens, voted one of the top five gardens in North America, offers 22 acres of incredible beauty for all ages.
Torrey C. Brown Rail Trail is used by an eclectic mix of horseback riders, joggers, walkers, hikers, bikers and people of all ages.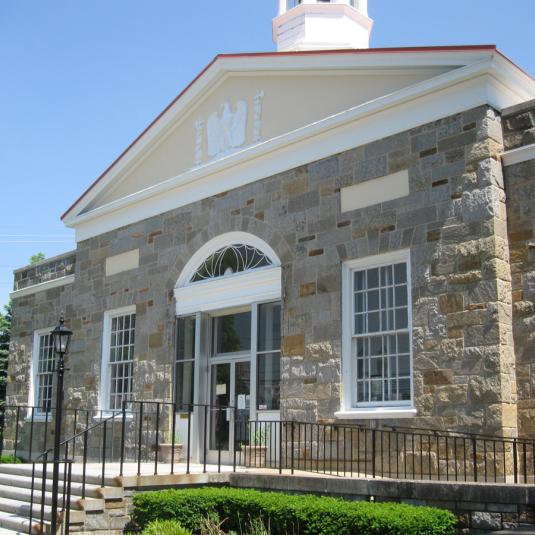 The Historical Society of Harford County, established at the County Courthouse in 1885, is the oldest county historical society in Maryland.
Thoroughbred racetracks grew up around the county seat in Bel Air in the 1870s and later at Havre de Grace in 1912. The Bel Air track, which closed in 1960, was on the site of the present day Harford Mall and was part of the Maryland half-mile fair circuit that included tracks in Upper Marlboro, Hagerstown, Cumberland and Timonium. All that's left from the Bel Air racing days is a building at the corner of Route 24 and Business Route 1 that was the jockey quarters and is today a store.
The Havre de Grace track, nicknamed "The Graw" and located on Post Road, has the more illustrious history. Horses such as Man o' War, his son War Admiral, Seabiscuit and Citation all won races there and it's the track where the little-known Saggy defeated champion Citation in 1948. Later Saggy's son, Carry Back, won the 1961 Kentucky Derby.
The racecourse closed in 1951, but much of the track property itself remains as a base for the Maryland National Guard, which converted the old grandstand, clubhouse and paddock for its use. A historical marker recalling the track's glory days sits along Old Bay Lane. The majority of the buildings have been demolished.
Among the famous Thoroughbred breeding farms that grew up around the tracks are Prospect Hill, now the site of Harford Community College and Glenangus, which is now a golf course and housing development. But still going strong are Country Life Farm in Bel Air, where Horse of the Year Cigar was foaled as was champion steeplechaser, Elkridge; Bonita Farm in Darlington, which produced 1983 Preakness winner Deputed Testamony, and Murmur and Elberton Hill Farms, also in Darlington.
MONKTON
Ladew Gardens
Ladew Topiary Gardens, voted one of the top five gardens in North America, offers 22 acres of incredible beauty for all ages. The historic manor house itself is filled with foxhunting memorabilia, art, and antiques. The award-winning gardens feature a topiary hunt scene with riders on horses following a pack of hounds in pursuit of a fox, among hundreds of other topiary. Ladew Topiary Gardens is a non-profit, 501c3 organization whose mission is to maintain and promote the gardens, house and facilities in keeping with the creative spirit of its former owner Harvey S. Ladew for the public benefit and for educational, scientific and cultural pursuits. Both House and Gardens are listed on the National Register of Historic Places. 
More info...
Maryland Polo Club Grounds
Located on grounds belonging to Ladew Topiary Gardens, the Ladew polo fields are home to the Maryland Polo Club and are located behind the Topiary Gardens directly off Rt. 152. The season runs June through September and matches are typically played on Friday evenings and on Saturdays and Sundays. Play alternates between two fields. Sidelines are wide enough to help spectators enjoy tailgating while staying at a safe distance from horses and the ball. The club has continued to remain a family tradition as well as a U.S. Polo Association match venue for over 30 years.
More info...
My Lady's Manor Steeplechase
The race began in 1902 and is the opening event of what is called Maryland's "Triple Crown" of Timber Racing on the last three consecutive Saturdays in April—the My Lady's Manor, Grand National and Maryland Hunt Cup steeplechases. The course sits on the corner of Pocock Road and Jarrettsville Pike and is part of an equestrian village that includes the kennels of the Elkridge-Harford Hunt Club, Ladew Topiary Gardens, the Maryland Polo Club fields and the Elkridge-Harford Point-to-Point race course. The spring races are a major community event involving tailgating and watching the colors of the amateur jockeys fly over timber fences in three or four-mile races. 
More info...
Elkridge-Harford Point-to-Point
The Point-to-Point has been a testing ground for the country's best timber horses for over 50 years. Its early placement on the racing calendar on the first Saturday in April and its inviting course at Atlanta Hall Farm have attracted such horses as Jay Trump and Ben Nevis II, both of whom went on to capture the English Grand National in Liverpool, England. The race card includes several timber races and there are pony races for young riders as well. 
More info...
Yoicks!
Yoicks! emerged as a retail concern in 1999. It specializes in 19th- and 20th-century Equestrian and other sporting art, 19th-century French Animalier bronzes, antiques and curiosities. Yoicks! Is also the leading "Rag Merchant to the Gentry" being established stockists of such brands as Partridge, Lock & Co. Hatters, Corgi, and a proprietary selection of clothing made in Great Britain. The name, which is a fox hunting exclamation used to encourage hounds at work, also carries the connotation of "rare" in Old English. The store eventually migrated to Monkton, in the heart of the Elkridge-Harford hunt country. Proprietor Michael Finney hails from a long line of horsemen. When not in the shop, he can be found in the saddle on the polo field or whipping-in to hounds, or in the announcer's stand at steeplechase meets up and down the East Coast. 
More info...
BEL AIR
Harford County Equestrian Center at Heavenly Waters Park
The main function is to host all types of equestrian events as well as other special events, including antique car shows, flea markets, dog shows, tractor pulls and the annual Harford County Farm Fair. It is also the home base for the Harford County Horse Show Association. The 20-acre facility includes two permanent barns, show rings and open and closed pavilions. The enclosed pavilion permits the opportunity for a wide variety of events. Among the shows held each year is the statewide Maryland Pony Breeders' annual Yearling Futurity. 
More info...
Historical Society of Harford County
The Historical Society of Harford County, established at the County Courthouse in 1885, is the oldest county historical society in Maryland. After many years in numerous temporary sites, in 1994, Harford County transferred the old Bel Air Post Office to the Society. This historic building now houses all of the departments that make up the society—Archives, Artifacts, Art, Textiles, Court Records, Research Library, Genealogy, Exhibits, Gift Shop and special events. The director, Maryanna Skowronski, a former staff member of the Elkridge-Harford Hounds, is an accomplished horsewoman. The Society is dedicated to preserving the county's illustrious horse history. Recent projects and exhibits include restoring old film footage of the Havre de Grace racetrack, Prospect Hill Farm and Man o' War; an annual award program honoring sportscaster/horse breeder Jim McKay; and numerous exhibits including African-American jockeys and Women in Racing. The Society also operates a living history site, the Hays House Museum at 324 Kenmore Avenue, located in the oldest home built in the town of Bel Air. 
More info...
Hays-Heighe House, Harford Community College
This renovated 1808 structure is a place to learn about the county's heritage through tours, exhibits and programming. In 1828 the entire property surrounding the house became known as Prospect Hill Farm. In 1921 it was purchased by Robert and Anne Heighe, who established it as one of the state's leading Thoroughbred farms. English Derby winner, Durbar II stood there briefly and is buried on the property. In 1964, the farm became the campus of what is now known as Harford Community College. The Historical Society of Harford mounts many of its equine exhibits and functions at the house. Jack Boniface, scion of the Boniface family which is well-known in Maryland horse racing circles, immigrated from England in the 1920s to train horses at Prospect Hill. 
More info...
The Mill at Bel Air
The Mill of Bel Air first opened in 1886 and was originally called Reckord Mill, named after its builder Henry Reckord. It is considered to be Bel Air's first large industrial enterprise and from the 19th-century until World War II, it was the only industry in town. It mixed more than 100 barrels of flour a day. In 1986, Henry Holloway purchased the business and its surrounding property. He renovated what had become the Bel Air Roller Mill, and enlarged the retail aspect as well as the warehouse and feed mill. The Mill has something for everyone from pet and garden supplies to work apparel. It is one of the largest sellers of horse feed in the state. There are now seven locations, including two other Harford County stores, one in Black Horse and the other in Whiteford. The Mill also sells equine supplies and farm equipment and is one of the horse community's main supporters of equestrian events. 
More info...
STREET/ WHITEFORD
Chesapeake Therapeutic Riding
Established in 2003, CTR's mission is to "encourage healing and celebrate life with individuals and groups whose minds, bodies and spirits will benefit from the transformative connection between people and horses." The center maintains a herd of 10 horses and is located adjacent to the Harford County Agricultural Center. As a PATH International Member Center, CTR offers a wide variety of adaptive services for people with differing abilities: Adaptive Riding, Equine Experiences, Hippotherapy, Hoofprints-Grieve and Bereavement workshops, Horse Powered Learning, Horses & Heroes programming for veterans, Pony Express visits, Saddle Club 55+ and Team Building workshops with horses. CTR is a certified Maryland Horse Discovery Center and welcomes the public by appointment or through upcoming events. Cathy Schmidt, the center's executive director, was named one of the Baltimore Sun's "50 Women to Watch" in 2014.
More info...
Molly Hill Farm
Molly Hill Farm is a 50-acre equestrian center which offers lessons and training with its certified trainer, Karen Zinkhan. The farm offers many amenities such as riding lessons, boarding, both holiday and summer camps, birthday parties or birthday rides and Girl Scout badges. There are two levels of Horse Showing Teams, showing in both Harford and Baltimore Counties. Molly Hill is an official Maryland Horse Discovery Center and welcomes the public to learn and experience horses. Owner Tracey Gay is a Harford County school teacher and President of the Harford County Horse Shows Association.
More info...
KINGSVILLE
Historic Jerusalem Mill Village
Once a Quaker village, Jerusalem Mill Village is now a living history museum that spans the 18th- through the 20th-centuries. It is one of the oldest intact mill villages in the U.S. and is located along the Little Gunpowder Falls River. It also serves as the headquarters of the Gunpowder Falls State Park. The property is owned by the State of Maryland, but the Friend of Jerusalem Mill Village, an all-volunteer, non-profit charity, restores and preserves the historic buildings under a lease arrangement with the State. Both the village and nearby Jericho Farm and Jericho Covered Bridge are listed on the National Register of Historic Places. During the Civil War, the village was the site of a Confederate cavalry raid. In recent years, the village hosts jousting tournaments, is the site of a large network of horseback riding trails and is the base for the Gunpowder Falls Volunteer Mounted Park Patrol. 
More info...
According to the 2010 Maryland Equine Census, about a quarter of all the state's horses reside in Harford and its two neighboring counties, Baltimore and Cecil. No wonder a mammoth feed store such as The Mill has six locations in the area and a seventh nearby on the Upper Eastern Shore.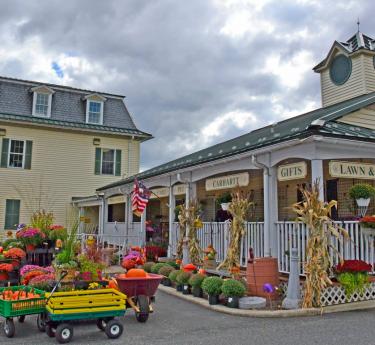 There are thousands of places where horses are kept in this tri-county area, most of them privately-owned farms and horse establishments not open to the public. However, you can drive by and see them as you traverse the county's roadways. Harford is home to many of the state's largest Thoroughbred breeding and training centers such as Country Life Farm, founded in 1933 and the state's oldest Thoroughbred breeding farm in continuous operation. Preakness winner Deputed Testamony is buried on the grounds of the vast Bonita Farm in Darlington and close by farms include Murmur, Elberton Hill, the Berkley Farm Training Center, Avla Pitts and Rigbie Farm, an international equine quarantine center which also houses some of the fine Arabian horses owned by a sheik from Abu Dhabi.
In addition to being a foxhunting and steeplechase mecca, Monkton is also a center for equine wellness. Manor Equine Hospital has been doing major equine surgeries for over 30 years. Recently a new state-of-the-art equine rehab and wellness facility opened called Foxhall Equine, owned by Dr. Chris Smith. Noted steeplechase trainer Joe Davies, winner of many Maryland Hunt Cups, calls Monkton home as well as trainer Elizabeth Voss and equestrian author Patrick Smithwick Jr.
Molly Hill is an official Maryland Horse Discovery Center and welcomes the public to learn and experience horses.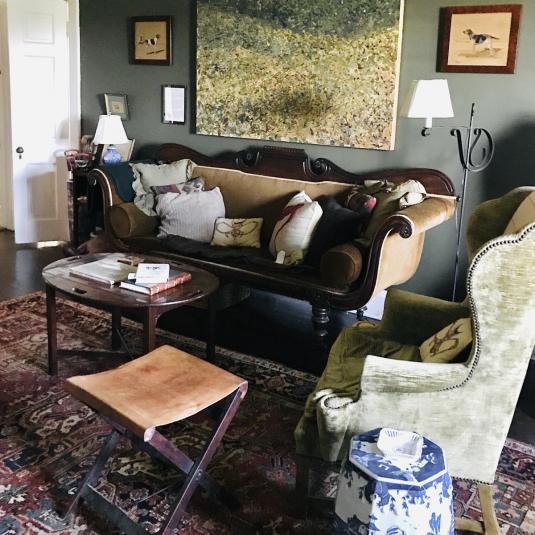 Yoicks! specializes in 19th- and 20th-century Equestrian and other sporting art and is also the leading "Rag Merchant to the Gentry."
Once a Quaker village, Jerusalem Mill Village is now a living history museum that spans the 18th- through the 20th-centuries.
There are so many top-notch riding schools that they are too numerous to mention. But Olney Farm in Joppa is probably the grandparent of them all. It has been operated by the Howard family since the Civil War era. Literally thousands of children and adults have learned to ride there and it is home to a famous Shetland Pony breeding program. The farm is also the site of a recognized 3-Day Event Horse Trials. For a complete listing of licensed, reputable lesson and boarding facilities go to mda.maryland.gov/horseboard.
Located on the Harford/Baltimore line is Tranquillity Manor Farms, a family-established equestrian program in Monkton that was started in 1972. It offers a weekly lesson program, boarding, leasing, showing, summer clinics and training year-round for both horse and rider. It is also actively involved in foster care and horse rescue. Its school program consists of many horses which were once discarded and have now found new jobs in life. With more than 200 hundred acres including three outdoor arenas, a dressage arena, large lighted indoor ring along with miles of cross country and trails, Tranquillity provides a truly unique and peaceful experience for any and all horse lovers.
When speaking of ponies, Havre de Grace Welsh pony breeder Sally Steinmetz has bred so many champion ponies at her Rosehaven Farm that she recently received a Lifetime Achievement Award by the breed's national registry. She also operates an online service for selling pony tack and equipment called Just For Ponies, which is very unique nationally.
The state's largest driving club, the My Lady's Manor Pleasure Driving Club, has its roots in Monkton. In 1979 Mrs. Sybil Dukehart and Dean Bedford founded the group of carriage driving enthusiasts and it is still going strong. All types of horses, ponies and vehicles are encouraged to participate. The club hosts clinics, shows, demonstrations and social activities throughout the year. Mrs. Dukehart was also a founder of Driving for the Disabled and its scholarship endowment fund is named in her honor.
Like all parts of Maryland, the diversity and strength of the state's equine industry is on full display in Harford County.