Beau Considine
Since Colonial times, fox hunters have swept across these rolling, grassy fields in a colorful pageant of horses, hounds and "hill toppers," who prefer to watch and ride at a slower pace.
70 MILES
from Hunt Valley to Towson along single-lane roads with few traffic lights
Amenities
Gas Stations
Food & Drinks
Accommodations
ATM
Horses & Hounds
Located in an area traditionally known as "Hunt Country," where fox hunts and steeplechase races are still a popular pastime, some of the farms you see during this relaxing drive across the beautiful Maryland countryside are also famous for producing Thoroughbreds that have raced on major tracks across America.
Hunt Valley to Hereford
Including Tufton Ave., MD 128 & MD 127
Off I-83, the Oregon Ridge Nature Center's trails and pond area afford birders excellent vantage points. The Baltimore County Center for Maryland Agriculture and Farm Park provides meeting space and offices in barn-style buildings, along with hiking trails and "hands-on" educational opportunities.
The 300-acre Shawan Downs, a steeplechase course, hosts a series of equestrian events that are as famed for the tailgating as they are for the racing. Drive down the road to pass the 425-acre Sagamore Farm, a horse-breeding and training facility that was home to Native Dancer, a Thoroughbred that won 21 of 22 races and earned a spot on the cover of Time magazine. From there, you enter a land of graceful homes and rolling hills.
The quaint 19th-century town of Glyndon was once a Victorian summer community. Nearby is the 1869 St. John's Episcopal Church, whose traditions include a Thanksgiving 
"Blessing of the Hounds."
Continue up to Hereford and visit Gunpowder Falls State Park. The scenic, rocky Gunpowder River starts at the bottom of the Prettyboy Reservoir Dam and is a favorite for paddlers and fly fishermen, as well as hikers and bird watchers. In places, it parallels the bike-friendly Torrey C. Brown Rail Trail.
(continued below)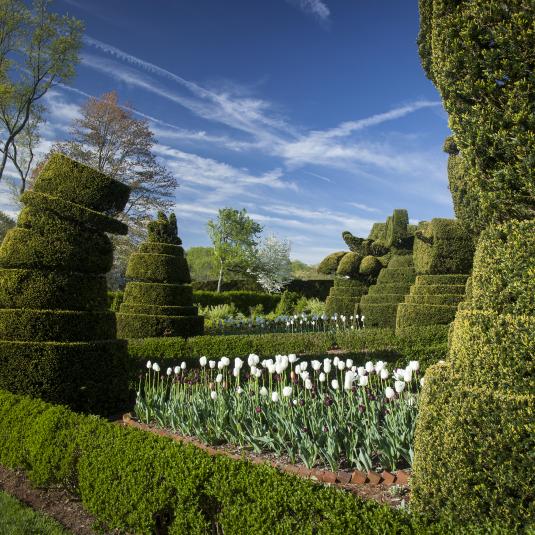 Meander through 22 acres of topiary gardens, tour Harry Ladew's historic Manor House, or saunter along the Nature Walk to appreciate the beauty and charm of Ladew Gardens.
Historic Jerusalem Mill, an 18th-century grist mill, is the heart of Jerusalem Mill Village, where events and programs showcase colonial cooking, blacksmithing, woodworking, a country store and more.
The Maryland Hunt Cup, a steeplechase race run on the last Saturday in April, has become a popular spectator event. Tailgating is a favorite way to watch the race.
Monkton to Towson
Including MD 138 & MD 146
After a meal in Monkton, continue to Ladew Topiary Gardens, which features 22 acres of sculpted shrubbery, 15 thematic flower gardens, a historic manor house and a "Groovin' in the Grass" summer concert series. Polo is occasionally played on the grounds, while the My Lady's Manor steeplechase is held nearby.
Head south through Jacksonville, where a shopping center and many small stores are located, and then loop around the sun-dappled coves of Loch Raven Reservoir. Northeast of this spot, you'll soon find yourself at a fork in the road. A left will take you to the training track of Merryland, a Thoroughbred farm; a right turn puts you on the road to the Colonial-era Jerusalem Mill Village. Tour the mill, visitor center, blacksmith shop and gun factory. Then it's time to head back to the 21st century.
Trip Tips
Steeplechase events primarily take place between April and September. Check the complete calendar at Maryland Steeplechasing.
Winning Thoroughbreds exercise at the Sagamore Farm Training Track, which has a surface that incorporates recycled Under Armour fabric as a base component.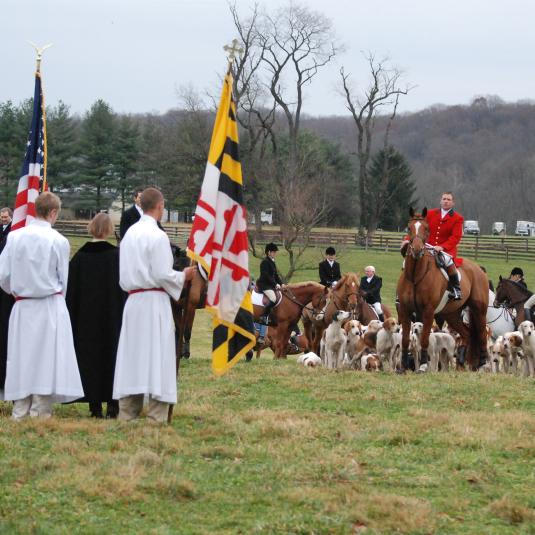 It is a long-standing tradition in the Worthington Valley for the Greenspring Valley Hounds to meet at St. John's Church, Western Run Parish on Thanksgiving morning for the annual Blessing of the Hounds.
Sagamore Farm in Glyndon breeds, raises and trains Thoroughbreds with the goal of winning at horse racing's highest level. The farm's most famous equine resident was Native Dancer.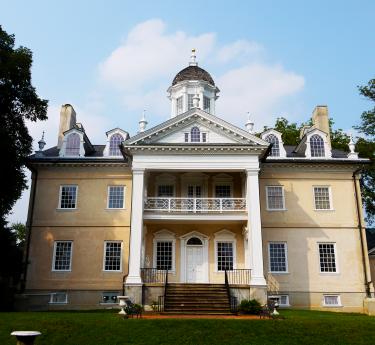 Take a Side Trip
Below the Loch Raven reservoir, you can hike along a stream that borders old lime kilns within Cromwell Valley Park or tour the opulent 1790 mansion at the Hampton National Historic Site near Towson.
Maryland Lore
The Maryland Hunt Cup, a four-mile steeplechase race held in Worthington Valley, was started in 1894 by two competing fox hunting clubs. Today, fans watch from the hillsides as riders charge over 22 fences, vying to qualify for England's Grand National.