25
25 Ways to Enjoy the Outdoors in Maryland
Outdoor Adventures in Maryland
Maryland's varied terrain and climate mean there's a way for everyone to get outside and have some fun—whatever the season.
View Entire List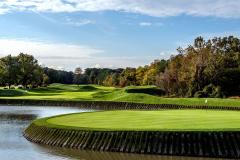 Image Credit: Joann Dost
1

Golf

Whether you're looking to punch your shots over a marsh or rip drives through a dense woodland, Maryland has a golf course for you. Much of the golf world's attention has turned to Ocean City in recent years because so many strong courses are clustered there. With a surprisingly diverse array of options throughout the state, though, every golfer is sure to find a track to fit his or her game. 
More info...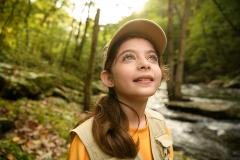 2

Maryland State Parks

Maryland is blessed with a wide variety of State Parks, reflecting mountains, beaches, waterfalls, lakes, hiking trails, bird-watching, picnicing, camping, fishing and other out of doors opportunities. In fact, parks, wildlands and forests managed by the Department of Natural Resources are in every corner of the State.
More info....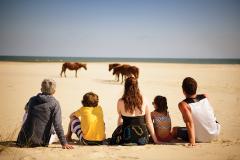 3

Enjoy the Beaches of Assateague Island

Just a short ride from the bustle of Ocean City, Assateague Island, with its pristine beaches and wild horses, is a great family getaway. Camp out on the beach or take a stroll on one of the nature walks. Did we mention that the place is full of wild horses? Wild horses!
More on Maryland's beaches and waterfronts....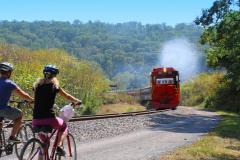 4

Ride the Rail Trails

While the train is still a great way to get around, there aren't that many around anymore. The railroad's loss can be your gain, as more and more of these abandoned railroad tracks have been paved over and turned into biking and hiking trails. The Western Maryland Rail Trail boasts 28 miles of flat, paved bike trail along the Chesapeake & Ohio Canal, and the Baltimore-Annapolis Trail connects Annapolis and Glen Burnie along the former B&A Short Line Railroad. There are more than a dozen rail trails in the state, so you can see much of Maryland this way. More on biking in Maryland.