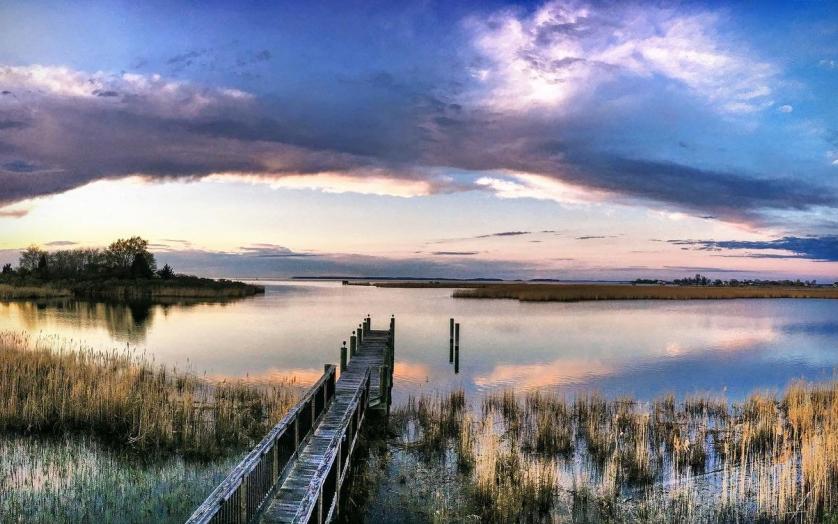 darryl_holtman_photography - Instagram
Maryland Great Outdoors Bucket List
Tomorrow is here, it's time to cross these outdoor adventures off your lifetime longing list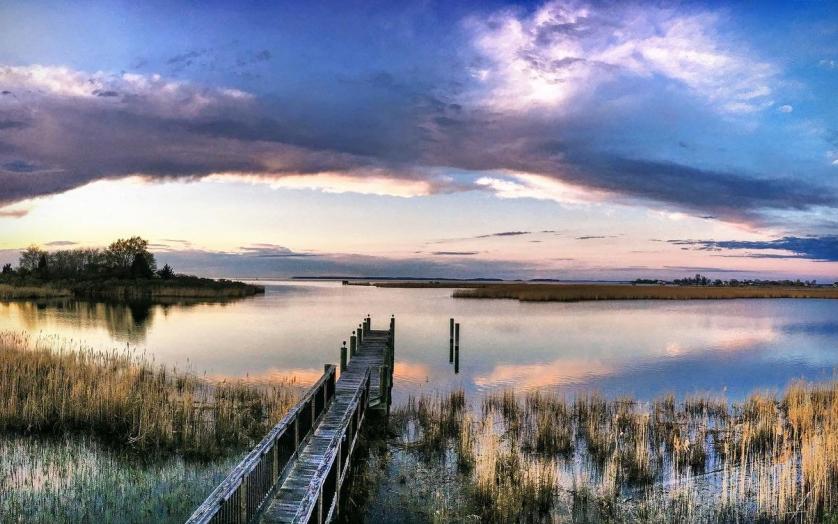 darryl_holtman_photography - Instagram
If 2020 has taught us anything, it's how amazing it is getting into the outdoors, and here in Maryland, we're blessed with a seemingly unending array of amazing outdoor options. From the mountains to the shore, from winter's chill through the summer's sun, this is the year to cross off all those empty boxes on your Maryland Great Outdoors Bucket List.
Slice Through the Waves Under Sail on the Chesapeake
If there's a more quintessential Maryland experience than piercing the waves of the Chesapeake Bay under sail, we'd sure like to know what it is. The power of the wind, the thrill of the spray over the bow, and at the same time, the serenity of silence save the sound of water lapping at the hull and gulls calling as they turn swift circles above. There's nothing like sailing on the Chesapeake Bay, and if you haven't been yet, there's no time like 2021!
More info...
Hit the Slopes at Wisp Resort
We know the way it goes. You've always wanted to hit the slopes and try your hand at skiing or snowboarding, but you've always put it off until next year. Well we've got news for you, 2021 is next year! It looks to be a good season, so what are you waiting for? Cross off that winter wish from your bucket list at Wisp Resort.
More info...
Ride the Waves in Ocean City
Frequent floaters, boogie boarders, raft riders, and serious surfers will tell you, Ocean City is the place, and we're here to tell you 2021 is the year to take it to the next level. If you've never ridden the waves, what's stopping you? There are great guides to lead you on your way, such as the folks at Ocean City's Wave Riding School, and there's nothing like the feeling of tearing across the face of a wave on Ocean City's shore.
More info...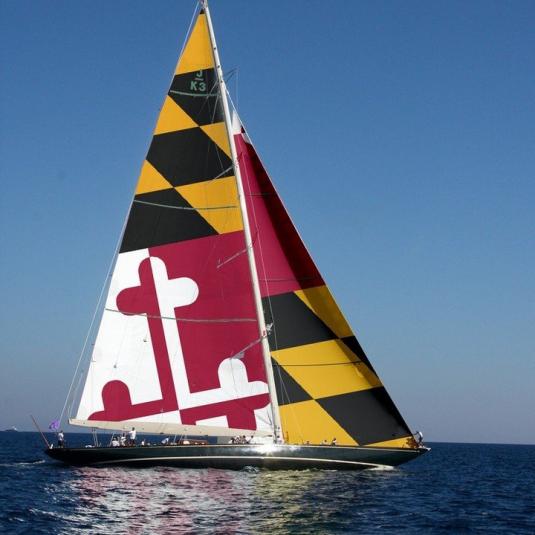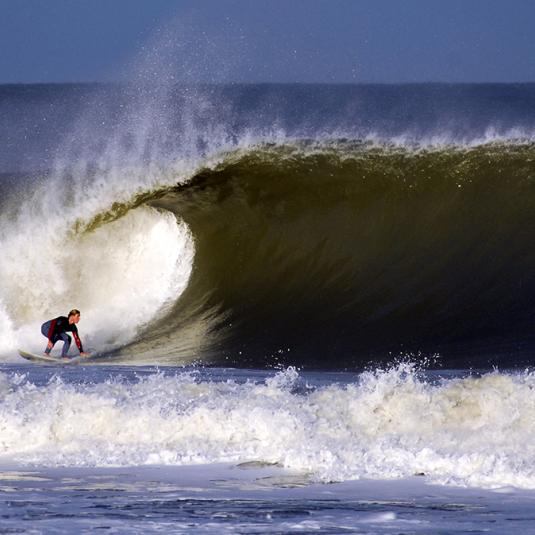 Kayak at Blackwater or Mallows Bay
If you've never been to Blackwater National Wildlife Refuge, you're missing out on one of North America's most stunning national treasures. And if you've never actually paddled Blackwater, well, you really haven't been to Blackwater. This tidewater haven along the Chesapeake Bay is a central hub for birds migrating along the Great Atlantic Flyway, and is known as "The Everglades of the North." And in Southern Maryland, you can kayak among the fleet of more than 100 "ghost ships" in the National Marine Sanctuary at Mallows Bay.
More info... 
Biking the Banks of the Historic C&O Canal
The perfect ride for both day bikers just looking for an easy pedal and serious riders looking to put on the miles, the 184.5 mile Chesapeake & Ohio Canal towpath should be on every cyclist's bucket list. Flat and easy if you're just looking for a family excursion, and uninterrupted if you want to make the whole trip from the banks of the Potomac in Washington D.C. all the way to Cumberland. Not only is the ride amazing, you'll trace your way through an engineering marvel and span nearly 200 years of American history.
More info....
 
Thrill at the Chase For Rockfish with a Maryland Fishing Charter
Rockfish is Maryland's state fish, but we can't tell you if it's because they are the most delicious, or the most fun to catch. The great thing about a Chesapeake rockfishing charter is that it lets you decide. Experience the thrill of the catch with the help of an experienced captain and crew, then take home your Chesapeake treasure for a remarkable dining experience. It's a pure win-win.
More info....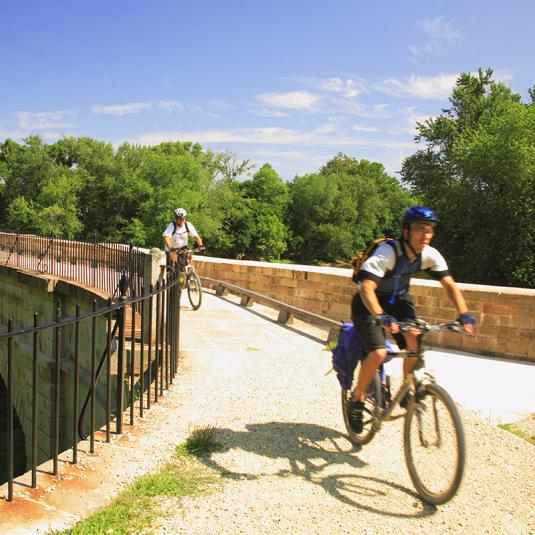 Ascend to the Soaring King & Queen Seat Rock Formation
Rising 190 feet above Deer Creek, the natural rock outcropping known as The King & Queen Seat offers truly majestic views of the rolling Maryland countryside. Located in Rocks State Park, multiple wooded trails lead to this iconic Maryland overlook, but experienced climbers also push themselves on the area's rock faces, some of which soar as much as 90 vertical feet. Even if you're not a climber, the hike is sweet, and the views unforgettable.
More info...
Take an Urban Escape along Baltimore Harbor's Waterfront Promenade
Walk, jog, bike, or rent a scooter and scoot. Whatever your locomotion of choice, you just can't miss the sights and the feeling of a journey along the Waterfront Promenade enveloping Baltimore's famous Inner Harbor. Just over 5 miles long, this wide, bricked path offers intimate looks into the working port, panoramic vistas of this beautiful waterway, and inspiring cityscapes. A true must-do, Baltimore's Waterfront Promenade proves you don't always have to travel far for fun and adventure.
More info...
Test Your White Water Mettle at the Top of a Mountain
With great guides and rapids that range from beginner-friendly to flat-out raging, Maryland is a white water enthusiast's paradise. But if you're looking for a whole new challenge, head to McHenry's Adventure Sports Center International (ASCI), an Olympic-standard white water rafting, canoe, and kayak center located at the top of a mountain. This man-made wonder is a revolution in the paddling sports, perfect to ease you into your first white water experience. Or, for the paddling pros, amp things up to 11 while enjoying spectacular views of Deep Creek and the surrounding wilderness. If you haven't been, what are you waiting for?
More info...
Camp Among the Wild Horses
Even in Maryland, a place blessed with seemingly endless wonders, Assateague Island stands out. This beautiful barrier island stands between North America and the wilds of the Atlantic, a razor thin strip of pine and dunes inhabited by Maryland's iconic wild horses. With camping available at both the National and State Parks, pitch your tent just off the dunes and drift to sleep on the sounds of rhythmic ocean surf and rise to the sight of a wild stallion standing proud atop a dune, silhouetted against the rising sun. Now that's bucket list material!
More info....