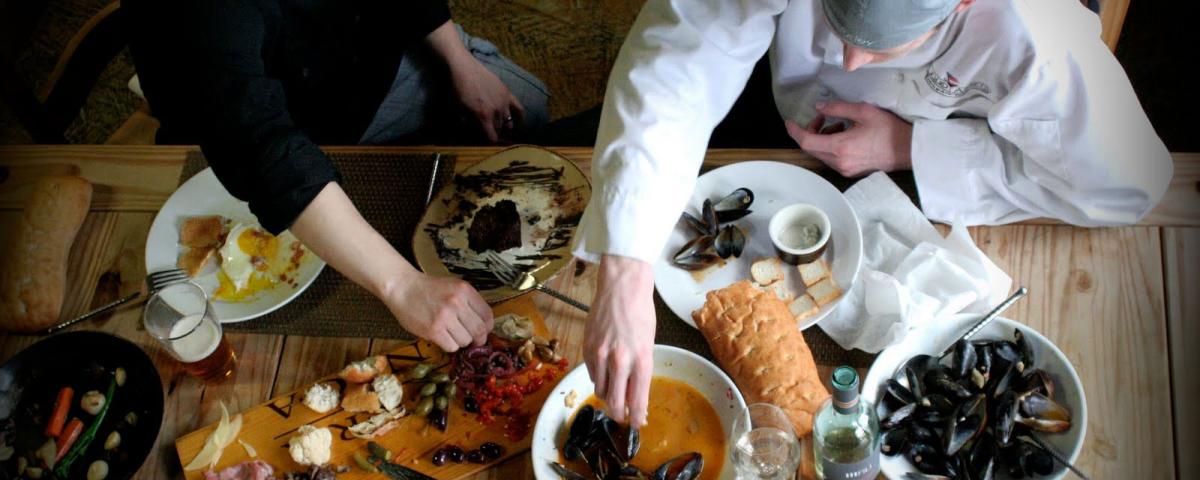 25
25 Maryland Culinary Experiences
Maryland is a foodie's paradise, with a variety of local specialties. From our farms and dairies to the Chesapeake and the sea, there's a bounty of fresh ingredients to be found. Maryland may be most famous for its crabs and oysters, but don't miss our craft breweries, world-class restaurants, eclectic food trucks, unique food festivals and family-owned farms. Come to these food events, restaurants and food trucks for a fantastic foodie adventure in Maryland.
View Entire List
Photo By: Volt Restaurant in Frederick
1

Table 21 at Volt, Frederick

Celebrity chef and James Beard Award Finalist Bryan Voltaggio's Volt restaurant in Frederick is a fine dining experience beyond any other. You need to reserve this exclusive table months in advance, but planning ahead pays off. Indulge in a 21-course tasting menu and sit inside the kitchen to watch world-class chefs prepare your seasonal, specially-curated meal.
---
More about VOLT
Visit Website
---
Type:
American
---
Location:
228 N. Market St.
Frederick, MD 21701
301-696-8658
---
Photo By: Clark Vandergrift
2

Beer, Bourbon, & BBQ Festival, Timonium

March 29 - 30, 2019

Get your fill of the three "B's" at this event where you can enjoy all-you-can-sample beer and bourbon, plus barbecue on sale from a variety of food vendors. Seminars, games and live music are also on tap at this event held at the Maryland State Fairgrounds Cow Palace. Choose from a one- or two-day ticket, with designated driver tickets available at a discount.
Photo By: Old Stein Inn
3

Old Stein Inn, Edgewater

Savor hearty German cooking at this inn which has been featured on Food Network's "The Best Of" show. Enjoy brats in the beer garden or freshly baked pretzels with bier cheese in the dining room. If you're lucky, the restaurant's German accordion player will serenade you. 
4

Gypsy Queen Café, Baltimore

The Gypsy Queen Café travels through the streets of Baltimore offering award-winning meals from its food truck. Favorites include the bacon-topped mac 'n cheese served in a waffle cone and sliders topped with bacon relish. Consider yourself fortunate if you cross its path or head to Hamden to check out their truckstaurant.