Baltimore's Black-Owned Restaurants
Enjoy some of the best food in Baltimore at these popular Black-owned restaurants.
These restaurateurs are infusing Charm City's eating scene with unmatched creativity, style, and a generous helping of deliciousness. For more information check out Visit Baltimore's Black-Owned Business Directory.
Fine Dining
Baltimore has an amazing selection of fine dining options. For your next night out, try Blk Swan's dynamic variations on American classics in an "urban elevated" atmosphere or savor Magdalena's bistro-style locally focused seasonal "from scratch" offerings. Papi Cuisine, with their innovative Afro-Latin fusion or the Tilted Row's classic American fare with a Mediterranean twist, are two more date night spots that won't disappoint.
Go Vegan
There's never been a better time to dig into the vegan scene in Baltimore. The Land of Kush and Dodah's Kitchen are excellent choices if you are in the mood for vegan soul. Consider The Vegan's Choice if you want that soul to go. Gangster Vegan Organics officers raw, soy- and gluten-free selections and Green House Juice Cafe has a wide selection of juices, smoothies, wraps and sandwiches. If you've got a craving for comfort food with kid-friendly options, My Mama's Vegan and Refocused Vegan are both excellent choices. 
Island Time
You don't have to travel far in Charm City to find a taste of the islands. If you are in the mood for Jamaican fare, sail over to Get it Inn Island Cuisine II, Peppa Flame or  St. Mary's Restaurant & Bar. If you have a hankering for Haitian, try Sobeachy Haitian Cuisine in trendy Cross Street Market.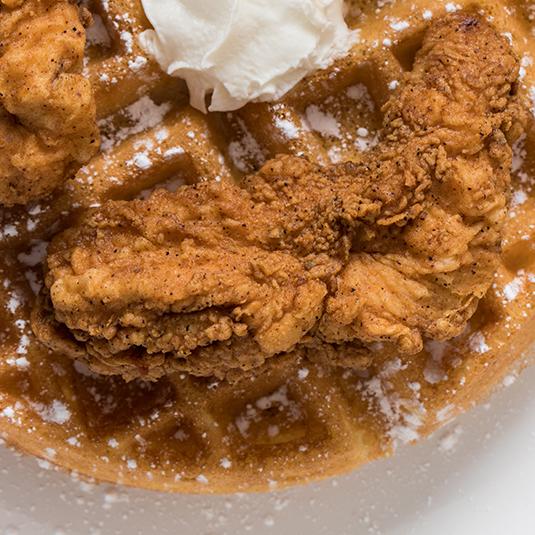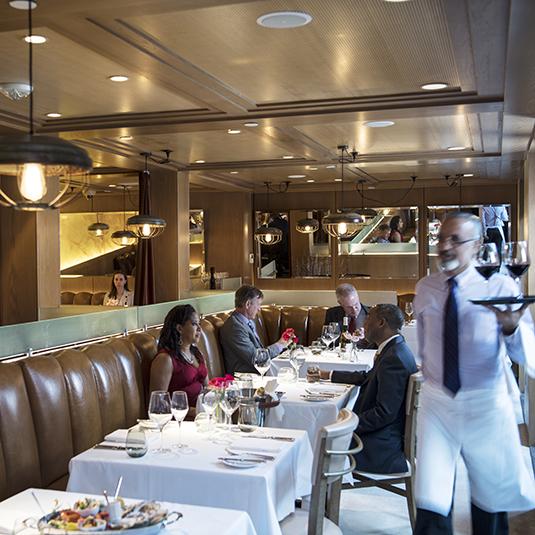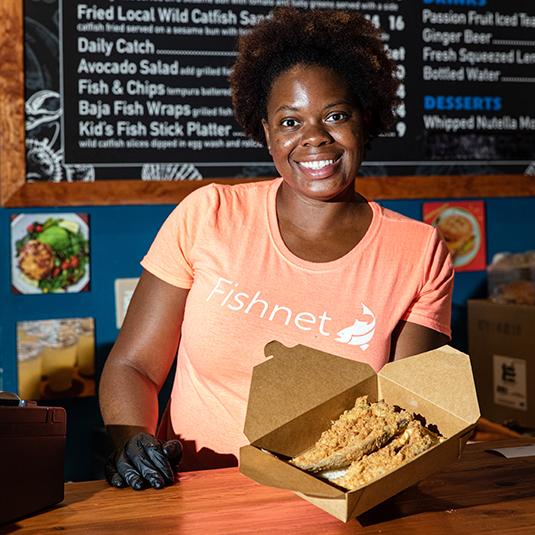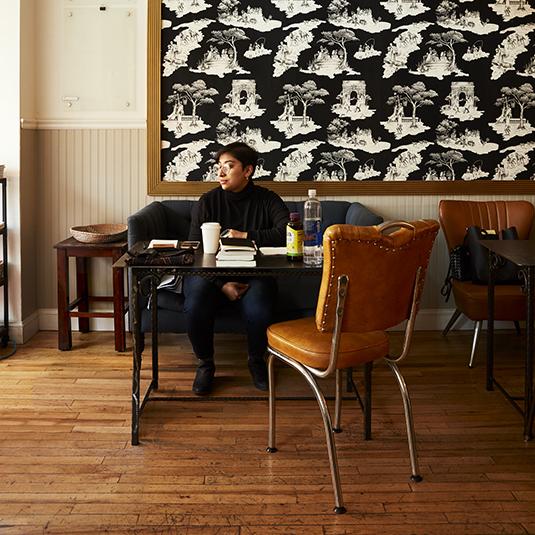 Soul Food
Our "tiny town" has a whole lotta soul. From the deliciously casual vibes of  Bertha's Soul Food Bar and Grill  and The Soul & Krab House to the creative Atlanta-meets-the-Bayou inspired  fusion of Creole Soul Restaurant  Baltimore has so many options. Don't miss the southern-focused menus of Next Phaze Cafe and Lounge, Sweet Peaz Southern Kitchen, and Taste This! And if soft lighting and jazzy background music sound like the perfect setting for vibrant low country and soul cuisine consider Darker Than Blue Grille.
The Fresh Catch
It's no secret that Baltimore has an amazing array of fresh seafood options. Angie's Seafood nestled in the heart of Fell's Point with an extensive menu, including crabs and catering options, is a great place to "catch" an amazing meal. You can also find wonderful seafood options at Fishnet, where the East-meets-West inspired menu is backed up by a true community-minded focus. If you are in the mood for oysters, The Urban Oyster serves them every-which-way and offers a variety of other seafood-based menu items as well.
The Brunch Bunch
Sometimes the best part of a Baltimore weekend is enjoying a leisurely morning meal with friends or family at one of the city's fantastic brunch spots. For seasonal items with a Southern flair, Saturday Morning Cafe, located in the heart of Little Italy and steps from the Inner Harbor is a great– and veteran-owned– choice.  If you are a weekend brunch goer, Home Maid's "small batch from scratch" style of cooking is worth the wait as the spots are first come first serve. Teavolve's comfortable, inviting vibe and delicious food have paved the way for this Harbor East cafe to become a go-to spot for Baltimoreans in search of a diverse, delightful, and delicious brunch experience. If you're in the mood for a classic, Connie's Chicken and Waffles has several locations to satisfy that craving. The unique artisanal cooking at Khepera's Kitchen makes it the perfect choice for a tasty and healthy weekend morning meal. And you can't go wrong by choosing Simply Marie's, where the "most important meal of the day" is kept deliciously simple by focusing on it all day, everyday.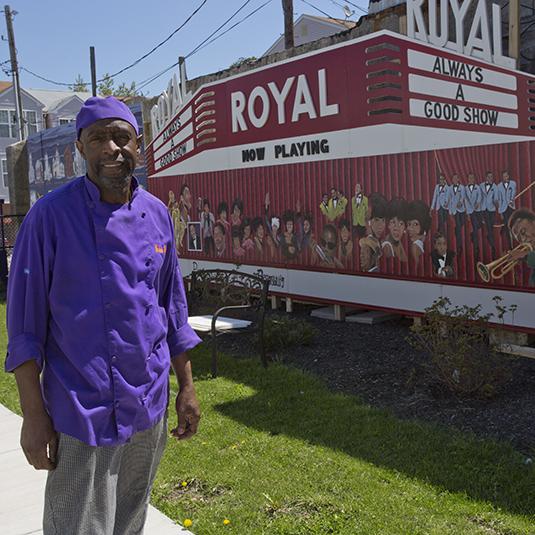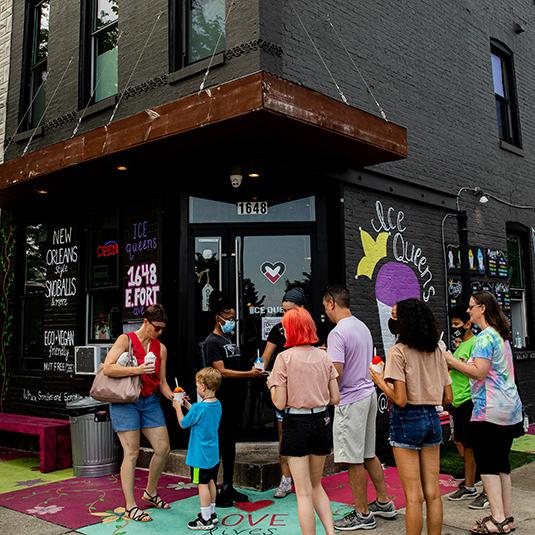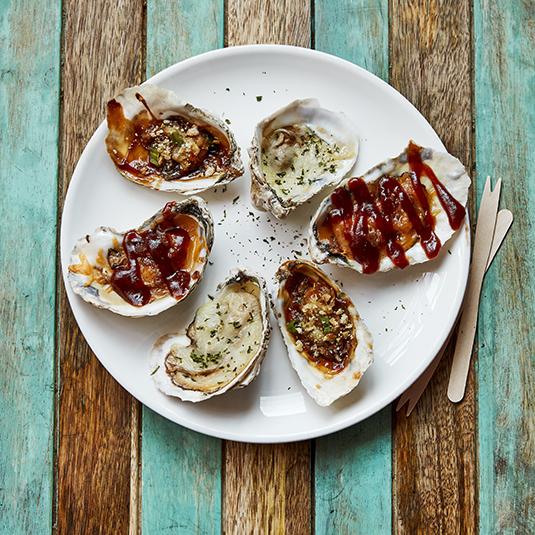 Sweet Treats
No restaurant menu–or Baltimore meal– is complete without dessert! Looking for a sweet gift for that special someone? Look no further than Berries by Quicha, offering hand-dipped, chocolate covered strawberries for all occasions. If you have ever dreamed of guilt-free ice cream,  Howard Street's Cajou Creamery's plant-based, hand-crafted ice cream has you covered! Cloudy Donuts' 44 varieties of 100 percent vegan, small-batched, gourmet donuts may prove addictive!  With an amazing selection of sweet and savory pastries, the couple-owned and operated Crust by Mack bakeshop is a truly sweet family affair. Ice Queens in Locust Point offers an array of dazzling and Insta-worthy "New Orleans style' snowball creations, which have made them a Baltimore favorite. Just a few miles from downtown Kora Lee's Gourmet Dessert Cafe's old fashioned favorites from scratch are well worth traveling for. Famous for their "Poppay's Rolls" and dedication to the community, The Avenue Bakery has a large selection of baked goods, coffee drinks, and smoothies.
Coffee Spots
Last but not least, coffee! 3 Bean Coffee is a craft coffee roaster and cafe in the heart of Federal Hill that invites you to savor your steaming cup and stay a while. Reservoir Hill's Dovecote Cafe is truly nested within the neighborhood and welcomes you to sip and gather in their cozy locale. If you like your coffee with a side of local artwork, head over to Station North Arts Cafe for good coffee and conversation at this local favorite.