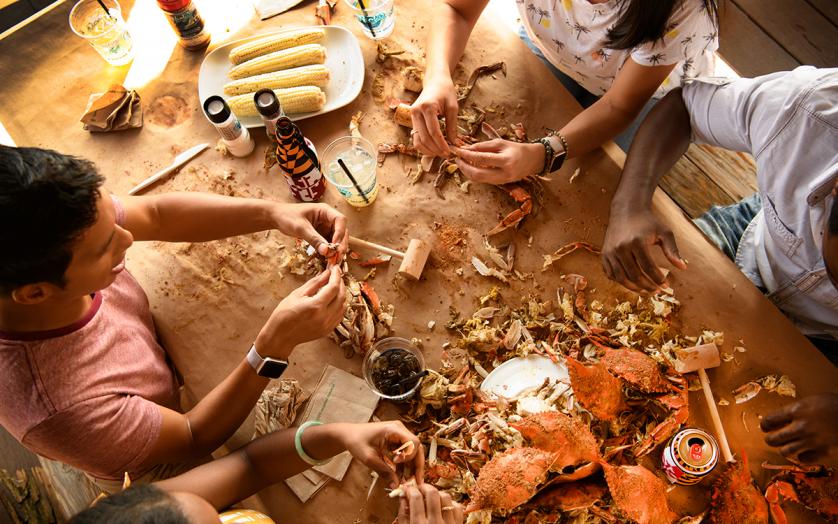 Maryland Crab & Oyster Trail
Enjoy Maryland's fresh oysters, famed steamed crabs and soft shell crabs.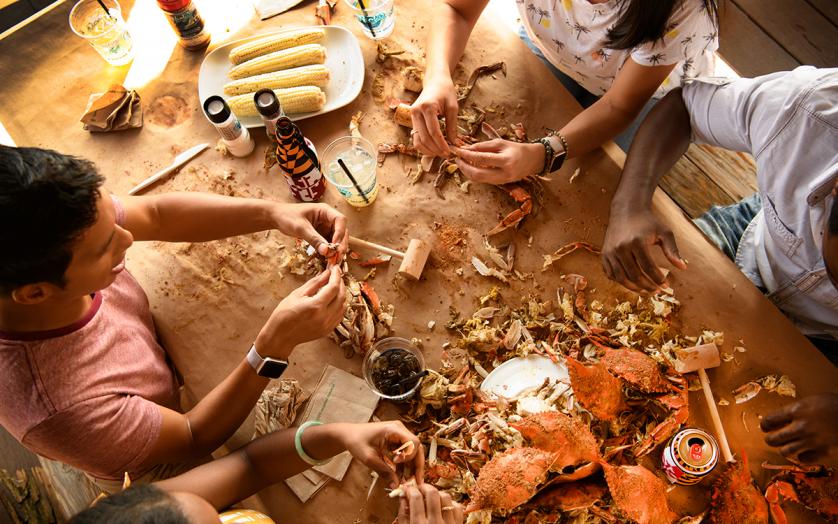 Savor the treasures of the Chesapeake Bay on the Maryland Crab & Oyster Trail.  Explore restaurants, seafood markets, tours, events and more in our five deliciously fun regions. Check out Maryland's Crab and Oyster Culinary Delights, and make sure you try them all. Seafood never tasted so good!
Can't get enough of those sweet, succulent, and savory and treats? Find a seafood festival to see how many ways crabs and oysters can be prepared, then indulge all day.
While you're here, find your inner mariner by visiting a maritime museum, or joining a watermen's heritage tour and learn about live oysters up close.
More Maryland Seafood Dining