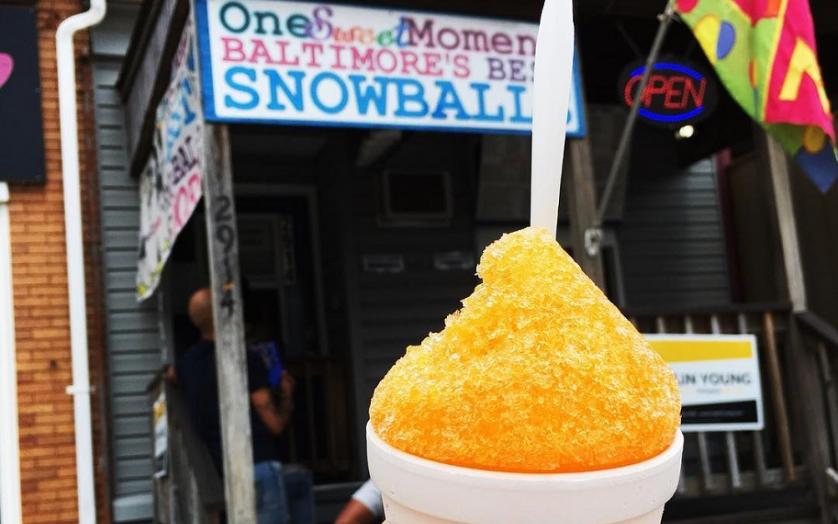 Maryland Snowballs and Lollipops: The East Coast's Coolest Tradition
Hundreds of flavors served in two iconic, only-in-Maryland styles, are the best way to beat the summer-heat.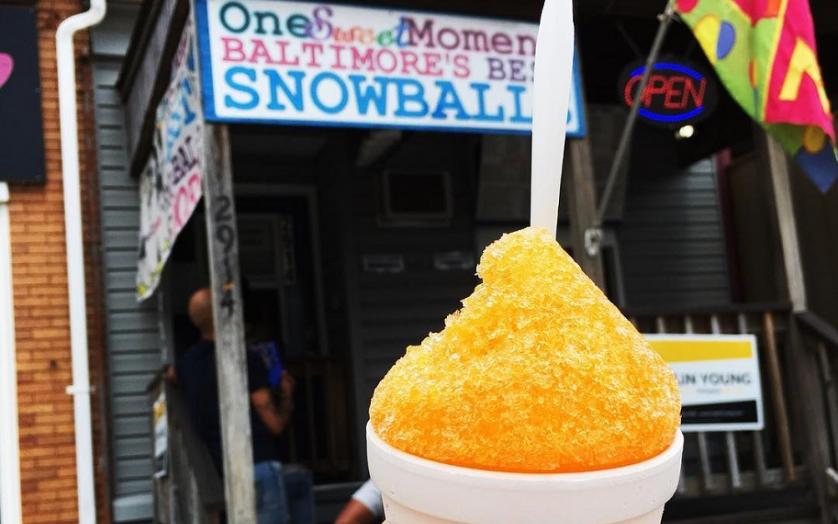 We're going to let you in on a little secret, when it gets hot, we Marylanders know how to stay cool. Sure, you can jump in the Bay or dive into the ocean, but sometimes it's better to beat the heat with an only-in-Maryland summer treat.
Sweet, Syrupy Snowballs

For more than a century, we've been keeping cool with the iconic snowball. Snowballs started out as a Baltimore tradition in the 1800s, and during the Great Depression, were known as "penny sundaes" or "hard-time sundaes," but now you can find them throughout the central region and scattered across the state. Snowballs start with chopped ice -- not too chunky, not too fine -- and are covered with a few pumps of flavor. What flavor, you ask? There are hundreds, but skyline, egg custard, and blood orange are old-school favorites.  Today, kids are slurping up their snowballs with everything from passionfruit to coconut to "Spiderman" and "Power Ranger." The best snowballs are piled high with a mound of ice reaching up above the rim. The syrup is pumped down the middle creating a little icy lake of flavor. Try one naked, or top it off with delicious marshmallow cream or chocolate sauce to enjoy it like a real local.

(Photo by Lauren Giordano, Baltimore Magazine, Aug. 2013.)
Western Maryland Lollipops
Of course out in the mountains, they do things a little differently. The Western Maryland "lollipop" starts out with a layer of ice flavored with syrup, just like a snowball, but Western Marylanders like to add a little sweet, soft-serve ice cream. Usually served up in four layers -- snow, cream, snow and cream -- with a twisting tower of soft-serve on top, it's a textural triumph and flavor sensation that is truly unique.



Wherever you are in Maryland in the summertime, get out and enjoy a snowball or a lollipop, the coolest ways to cool off. Check out our list of great locations below, or be on the lookout for a local snowball stand or pop-up shop—because once the colder weather arrives, these oases of coolness disappear until the following season.