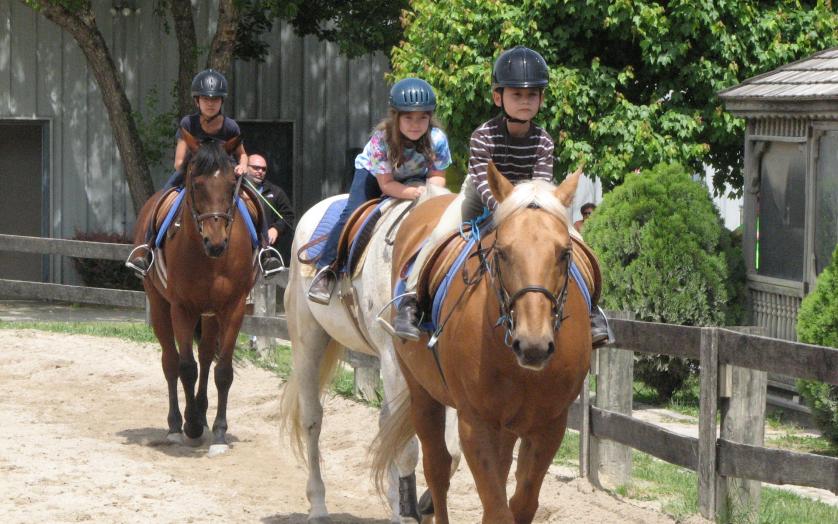 10 Places to Learn to Ride Horses
Maryland's riding tradition is now in its fifth century, making the Old Line state a great place to get out on horseback.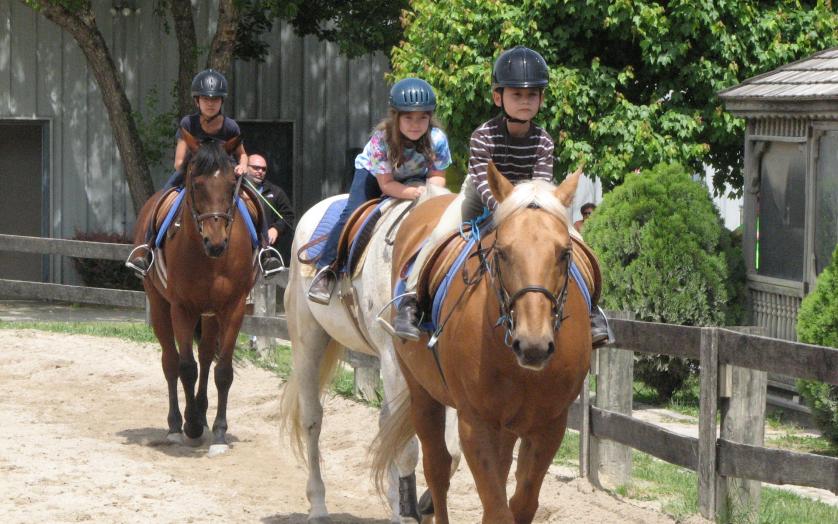 If you've never ridden a horse before, don't let that stop you! With thousands of acres dedicated to riding in Maryland, and dozens of certified barns and stables fully equipped to teach you to ride, it's time to get out and into the saddle. These ten Horse Discovery Centers, certified by the Maryland Horse Industry Board, make a great place to start! 
There are 40+ Horse Discovery Centers across Maryland, check out the entire list here. 
1
Full Moon Farm, Finksburg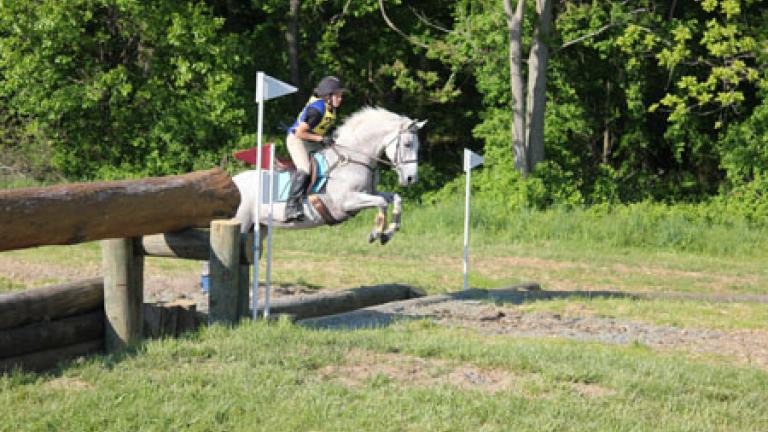 Full Moon Farm
Situated on 200 gorgeous acres of Carroll County farmland, and just a short hack from Liberty Reservoir, Full Moon Farm offers group and private lessons as well as classes on Evaluation. Full Moon's Pony Club is a great way to get young riders into the sport. More info...
2
Graham Equestrian Center, Glen Arm
https://grahameq.org/
Just two miles north of the Baltimore Beltway, the Graham Equestrian Center is a convenient spot to finally realize your riding dreams. The Graham Center is a non-profit dedicated to education and the enrichment of Maryland horses and horse culture. Countless riders have learned here, and the Graham Equestrian Center continues to offer regular classes for all ages and skill levels. A highlight of their educational mission is trainer Jim McDonald's twice weekly "Natural Horsemanship" class. More info...
3
En-Tice-Ment Stables at Obligation Farm, Harwood
En-Tice-Ment-Stables
En-Tice-Ment Stables offers courses in Balanced Seat Equitation, Hunter-Jumper, Dressage & Western instruction by a knowledgeable and insightful staff. Centrally located in Harwood between Baltimore, Annapolis and Washington, D.C., En-Tice-Ment even offers small group clinics taught by Hall of Fame and Olympic trainers! More info...
4
Reddemeade Equestrian Center, Silver Spring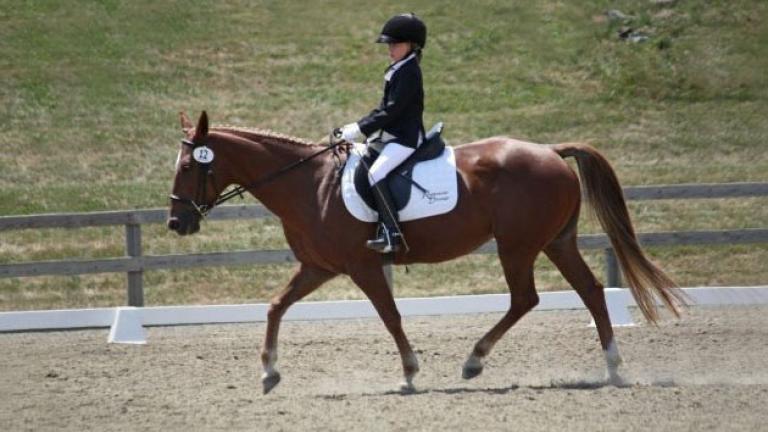 Reddemeade Equestrian Center
Located right in Silver Spring, Reddemeade teaches children as young as five to ride. Reddemeade focuses on English riding, and adult classes are available to enter the thrilling world of jumping and cross country. Reddemeade has kids camps almost year round and even offers an adult riding camp! More info...
5
Rolling Hills Ranch, Port Deposit
Rolling Hill Ranch
With a Bed & Breakfast for your learn-to-ride retreat and camps for intensive learning, Rolling Hills Ranch in beautiful Port Deposit is a perfect spot to get into the saddle. The countryside is beautiful and the indoor barn makes Rolling Hills a true year-round, all-weather instructional facility. More info...
6
New World Stables, Frederick
New World Stables
With an owner who has taught riding across the globe, New World Stables offers world-class instruction for riders looking to learn from scratch, get back in the saddle or just build their confidence. New World emphasizes Dressage and Balanced Seat Equitation and is also home of the Maryland Equine Education Center, which hosts free seminars the second Thursday of every month. More info...
7
Columbia Horse Center, Columbia
With lessons focusing on Hunt Seat, Dressage and Balanced Seat riding for kids and adults, the Columbia Horse Center is a nurturing environment for new riders. The center's 88 beautiful acres are just 10 minutes from the heart of Columbia. The center even offers courses in Evaluation and, with their in-house shows, lessons in Eventing. More info...
8
A Moment In Time Farm, Leonardtown
A Moment in Time Farm
This Southern Maryland farm has built a true equine community. With 45 school horses, 20 boarders and seasoned, horse-loving instructors, A Moment in Time Farm teaches the art of riding in a fun, family environment with an emphasis on safety. More info...
9
Jewel's Landing Farm, Ridgely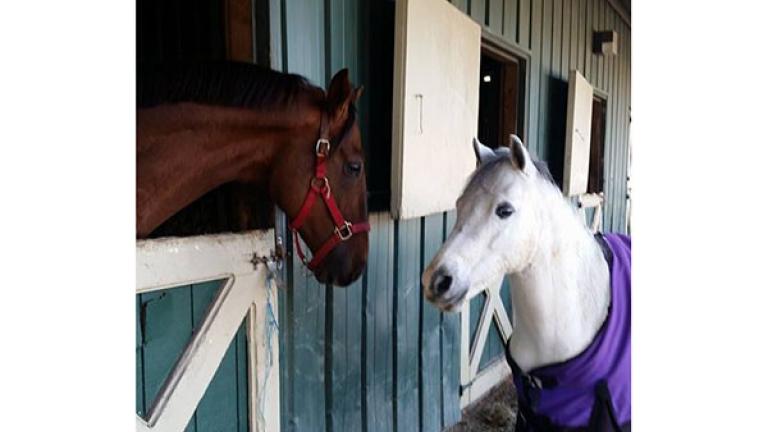 Jewel's Landing Farm
Home of the Enchanted Haven Horse Rescue and the Horses R Us 4-H group, the love of horses permeates Jewel's Landing Farm in Ridgely. Specializing in Hunters and Balanced Seat riding, Jewel's Landing also offers Western classes and its indoor and outdoor rings mean you can learn to ride any time of year. 
10
Worthmore Equestrian Center, Worton
Open to all rider styles and skill levels, Worthmore Equestrian Center's 50 acres is a great place to learn. Mini-classes for children five to seven are a great introduction, and the school offers three levels of beginner education and two more for novices providing an ideal, graduated learning model. More info...