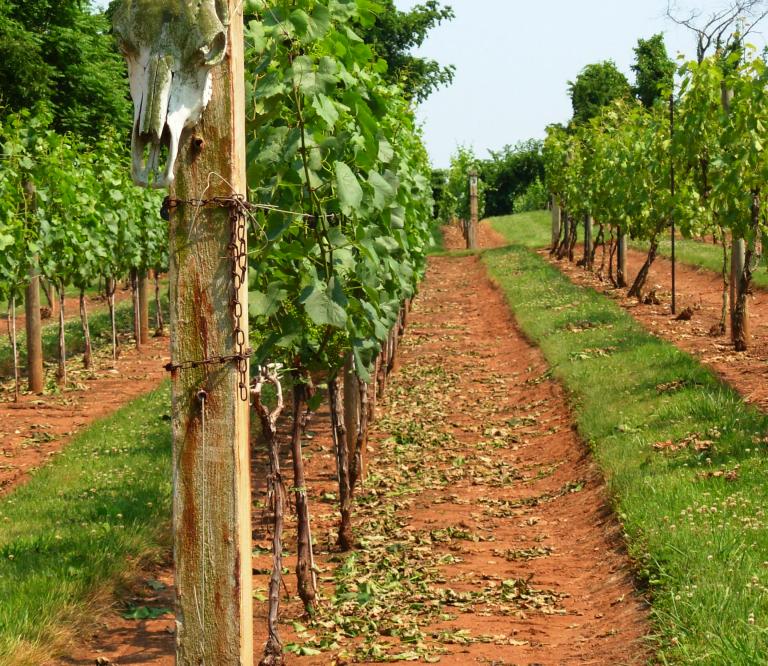 When people call Maryland "The Land of Pleasant Living," they're talking about the Piedmont Plateau - a wine-growing region to give Europe's best a run for their money.
Piedmont Wine Trail
When people call Maryland "The Land of Pleasant Living," they're talking about the Piedmont Plateau. Just north of Baltimore and marked by the rolling hills of Maryland's famous horse country, the rich, loamy soil and ideal mix of aeration and sunshine makes the Piedmont Plateau a wine-growing region to give Europe's best a run for their money.
Here you'll find some of Maryland's oldest and most established wineries, as well as cutting-edge meaderies, cideries, and distilleries. Take advantage of summer concert series and fantastic festivals along the Piedmont Wine Trail in spring, summer and fall.  Spend an afternoon horseback riding or even whitewater kayaking, then toast your adventure with one of this trail's fantastic wines. And explore Maryland's history with great museums and activities along the way. 
Basignani Winery:
Basignani has long been a staple of Maryland summers. Established in 1986 just minutes north of Baltimore in the rolling hills of Maryland's gorgeous horse country, Basignani holds festivals and events just about every weekend in the spring, summer and fall, but it's the wines that really shine. Growing more than 15 varieties and having won gold medals across the country, don't miss the 2015 Chardonay, gold medal winner at the 2017 Finger Lakes International Wine Competition. 
Boordy Vineyards:
"At Boordy we celebrate life, wine and good food. We enjoy the spirit of challenge and adventure." Those two sentences boldly encapsulate the spirit of Boordy, the grand-daddy of Maryland's wine scene. Sample the "Chesapeake Icons" series featuring dry and semi-dry wines perfect for pairing with Maryland's unique cuisines.
(continued below)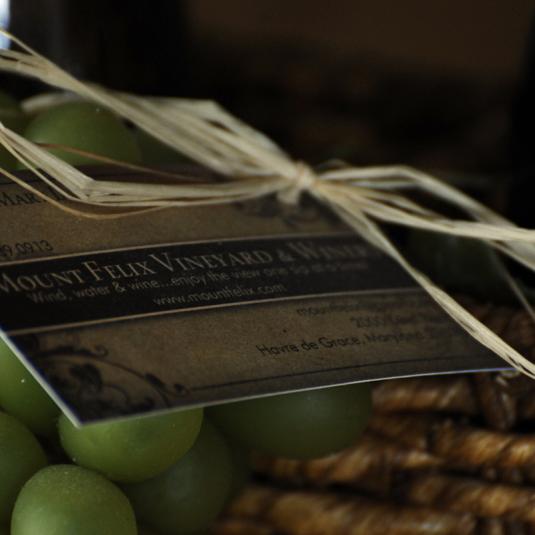 DeJon Vineyard:
DeJon Vineyard prides themselves on their exquisite collection of small-batch, handcrafted and hand-corked wines. Family owned and operated, DeJon prides themselves on the one-on-one attention they provide to visitors, and their willingness to share their knowledge of the wine-growers art. 
Fiore Winery & Distillery:
Grown to perfection in Fiore's La Felicetta Vineyard and bottled with nearly 20 generations of Italian wine making tradition, the award winning wines of Fiore bring New World flare to classic styles. Meander through Fiore's lush gardens and arbors, take in their flowerbeds and fountains, and let their wines take you on a voyage to the old country.
Harford Vineyard & Winery:
Located in the heart of the Maryland Piedmont growing region, Harford Vineyard & Winery has been growing Vidal, Traminette, and Merlot grapes to the highest standards since its founding. In addition to their own remarkable wines, Harford offers supplies and services to the home wine maker.
Mount Felix Vineyard & Winery:
Lose yourself in the sweeping vistas of this remarkable winery where fields give way to forest that border the beautiful Chesapeake Bay. You'll hardly believe you're just minutes from Philadelphia and Baltimore and just a stone's throw from the shops and restaurants of Havre de Grace. Don't miss Mount Felix's seasonal selections of sweet wines. Their Zuccato, a rich mix of pumpkin, apple, and spice wine will redefine your Autumn.
Royal Rabbit Vineyards:
Any conversation about Royal Rabbit must include a nod to their 2014 Marquise, a Gold Medal winner at the 2016 Comptroller's Cup Competition, and a coming out announcement for this stirring new winery. Located in Parkton just minutes from 83, Royal Rabbit Vineyards is a true family winery set in the lush forests of Maryland's Piedmont. 
Trip Tips
Don't forget to pack your camera and make a stop at Conowingo Dam. Built in 1927 near the mouth of the mighty Susquehanna River, Conowingo Dam has become a legendary spot for nature photographers up and down the Eastern Seaboard. An important nesting ground and home to literally hundreds of bald eagles, you won't want to be caught without your camera as these monarchs of the skies wheel majestically above.
Discover the remarkable artistry and craftsmanship of traditional Maryland decoy carvers at the Havre de Grace Decoy Museum. Located on the banks of the Susquehanna Flats, the museum's deck is a great spot to see migratory flocks of waterfowl over the Chesapeake.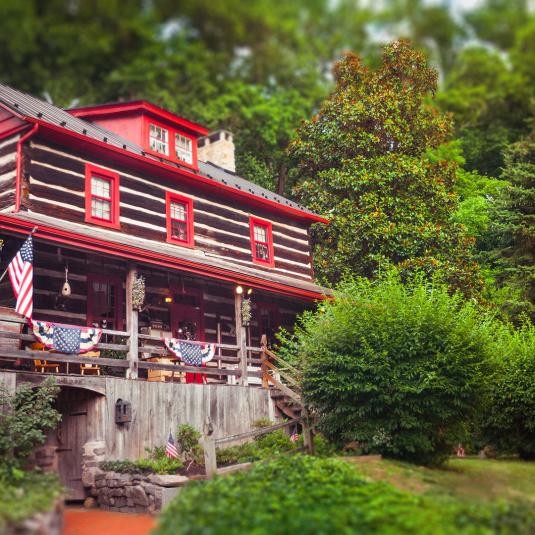 Experience fine dining in this rustic, 1790s log inn, and switch it up for a raucous good time with pit beef and a pint at the adjacent 1790s tavern. On weekends in spring, summer and fall, the Union Hotel and Restaurant is home to a massive, organic bike show with hundreds of motorcyclists from around the region stopping for a spell to show off their chromed creations.
This sprawling, 142-acre complex includes the famous Almshouse, a working blacksmith shop, and living historians who tell the story of farming in Maryland.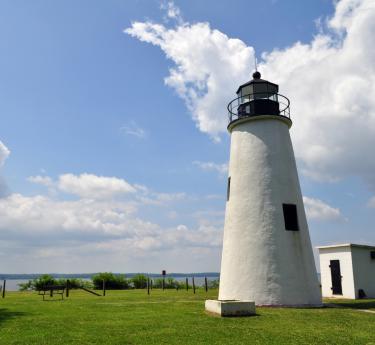 Take a Side Trip
Located in beautiful Elk Neck State Park, Turkey Point Lighthouse has stood at the crown of the Chesapeake Bay since 1833. A traditional, tower-style light of 35 feet, the Turkey Point Lighthouse stands on a bluff 100 feet above the bay, the perfect spot to take in the length and breadth of this world treasure. 
Maryland Lore
Maryland has three main regions, The Atlantic Coastal Plain making up the bulk of the Eastern and Western shores; the mountainous Appalachian Region to the west; and The Piedmont Plateau with elevation rising between 800 and 1200 feet.