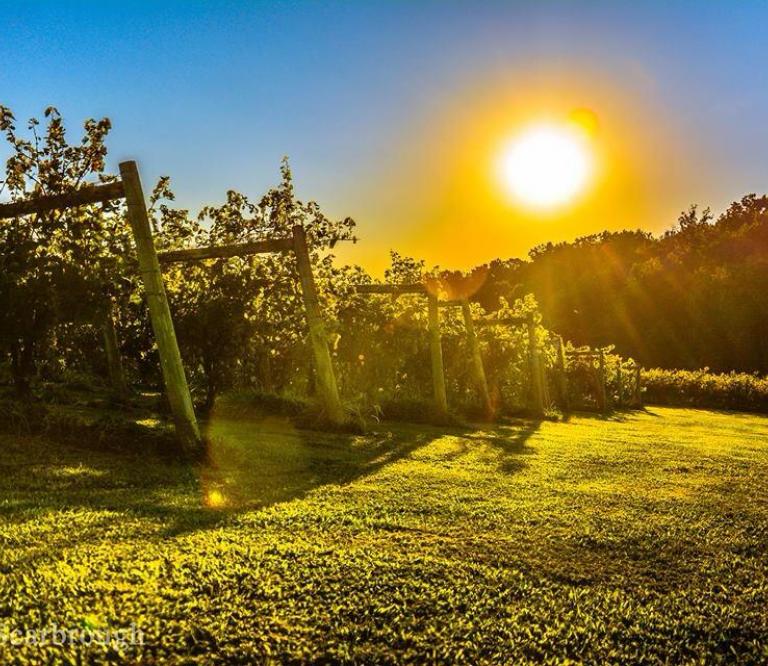 DoveValleyWine.com
From the mountains in the west, to the Atlantic in the east, Maryland is blessed with a little bit of everything, but the one thing that we've got that you can't find anywhere else is the heart of the Chesapeake Bay. A world treasure known for its panoramic vistas, startling varieties of wildlife, incredibly lush farmlands, and the world's greatest seafood, it's also home to more than a dozen fantastic wineries on the Chesapeake Wine Trail.
Combining wines grown specifically to pair with Maryland's unique seafood bounty, unforgettable views, and the warm, welcoming spirit of the Eastern Shore, the Chesapeake Wine Trail is a must trip for every wine lover.
With wines grown specifically to pair with Maryland's unique seafood bounty, the unforgettable views and the warm, welcoming spirit of the Eastern Shore, makes the Chesapeake Wine Trail  a must-do trip for every wine lover.
Travel through the Eastern Shore's spectacular wide open spaces, exhale your cares away and breathe in that peaceful, easy feeling. As you unwind, pair the scenery and slower pace of life with some flavorful wine.  The Barbera grape is just one of the key ingredients that put the Atlantic Coastal Plain Region and the Chesapeake Wine Trail on the map.
While you're here, explore the rich history of the region, home to American heroes such as Harriet Tubman and Frederick Douglass, whose indomitable spirits shaped our modern nation. Explore the bay on a Skipjack, the traditional oyster boat of the Chesapeake, and part of the only remaining sail-powered fishing fleet in North America.
Experience the Chesapeake's rich culture with treasures and get in touch with this vibrant community. Visit the Fiber Arts Center of the Eastern Shore to understand the power and history of Eastern Shore quilting. Ride the Oxford Bellevue Ferry, established in 1683, the oldest privately owned ferry in the nation.  And time your trip to experience the Maryland Folk Festival, in Salisbury, in September.
And did we mention those wines? Taste the fruit of Maryland's Atlantic Coastal Plain growing region and the labor of love of our artisan winemakers. 
(Continued below)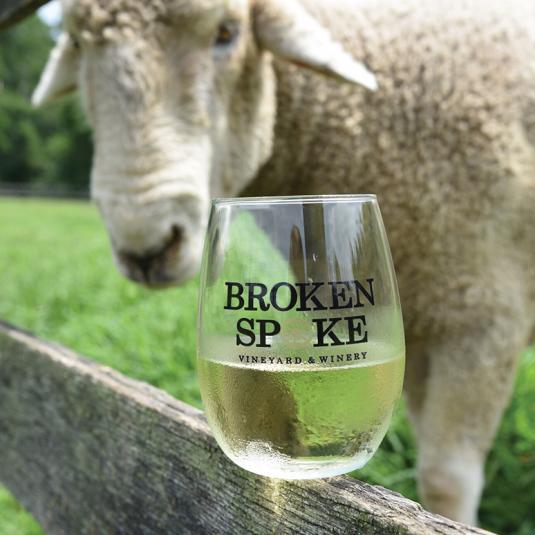 Blue Elk Vineyard
Located in the center of Bohemia Overlook, grapes grow along the hillside beside the shore of the Elk River. Blue Elk's terroir produces grapes unique to the area.  A 1930's barn serves as a tasting room.
Bordeleau Vineyards & Winery
Centered on a beautiful brick manor, this water's-edge winery is simply a slice of heaven. A particular favorite is the brick patio centered on a massive fireplace, perfect for toasting an unforgettable evening. Don't miss out on Chambourcin Lot 6 - Bordeleau's signature red is full-bodied with aromas of chocolate, toasted wood, mulberries, herbs and pralines over a tangy sandalwood and sour cherry finish.
Broken Spoke Vineyard & Winery
This Eastern Shore treasure is beloved for its adorable, wandering sheep, but don't let that let you miss their remarkable wines. Broken Spoke's Vidal Blanc brought home double Gold at the 2017 Maryland Comptroller's Cup Wine Competition.
Casa Carmen Wines
Casa Carmen is a boutique family winery that produces artisanal crafted Old World-style wines of uncompromising quality.
Cascia Vineyards
Nestled on the bank of Cox Creek on Kent Island, Cascia Vineyards is home to 12 splendid acres dedicated to growing premium varietals. Their hand-crafted reds and whites are simply wonderful, but their premium dessert wines, some made from rare, native grapes grown onsite, are a unique treat you won't want to miss.
Chateau Bu-De Bohemia Manor Farm
With its Tuscan-style chateau and stunning water views, it's no wonder Chateau Bu-De Bohemia is a favorite for weddings and other occasions. But their philosophy of sourcing, growing, and managing the best fruit anywhere is what truly sets them apart.
Crow Vineyard & Winery
At its roots, Crow Vineyard & Winery wants its guests to experience their wines. That's why they encourage visitors to get out in their arbors and pick grapes and spend a night in their Farmstay B&B, to better understand the love that goes into every bottle. It makes a communal feast with a glass of their brilliant Barbera Reserve all the more unforgettable, and is why Al Spoler of "Cellar Notes" has called Crow, "One of the leading lights in Maryland Wine."
Dove Valley Vineyard & Winery
From their rustic tasting room to the spectacular sunsets over their lush fields, Dove Valley Vineyard is just a place that makes you want to stay awhile. It doesn't hurt that Dove Valley is home to such spectacular wines as their splendid Dove Valley Gold, named after the owner's beloved retriever Goldie.
Far Eastern Shore Winery
Hip and modern with flavors of East Asia, Far Eastern Shore Winery is a unique destination winery located in the heart of Easton. 
Layton's Chance Vineyard & Winery
More than 14 acres of vineyards, an inviting picnic area, outdoor games, a nature trail, and welcoming staff make Layton's a great stop on any wine tour. Try Freedom, a seminal blend of native Catawba and Chambourcin grapes inspired by Harriet Tubman. 
St. Michaels Winery
Located in the heart of beautiful St. Michaels in the Historic Old Mill District, an afternoon at the winery is the perfect capstone to a trip to the Shore. Stop in for a glass, walk around for some shopping, then stroll back for another round.
Triple Creek Winery
Triple Creek Winery is the fruition of a shared dream held by four brothers. Their motto, "Whichever glass you chose, may it be more full than empty." That spirit of fun inhabits every bottle, like their delightful Island Pickin', a light, sweet & tropical sangria.
Turkey Point Vineyard
Not far from the iconic Turkey Point Lighthouse at the crown of the Chesapeake Bay, Turkey Point Vineyard was founded when Doris Wood inherited part of her family farm and decided to do something that would make her farmer ancestors proud, and be a beacon to the future for her own children. It's that spirit that has led Turkey Point Vineyard to create bold and classic wines at home on any table. 
Windmill Creek Vineyard & Winery
The vineyard is a family owned and operated vineyard, winery, wild flower farm, and events venue located three miles from downtown Berlin, Maryland on the grounds of the Historic Mariner House. 
Trip Tips
The Chesapeake Wine Trail makes a great way to reach the beach! Break up your trip to Ocean City or Assateague with stops along the Chesapeake Wine Trail, get to know more of Maryland, and make the journey as much fun as the destination.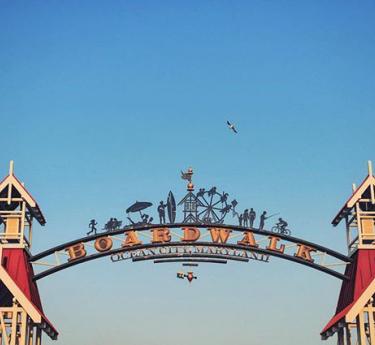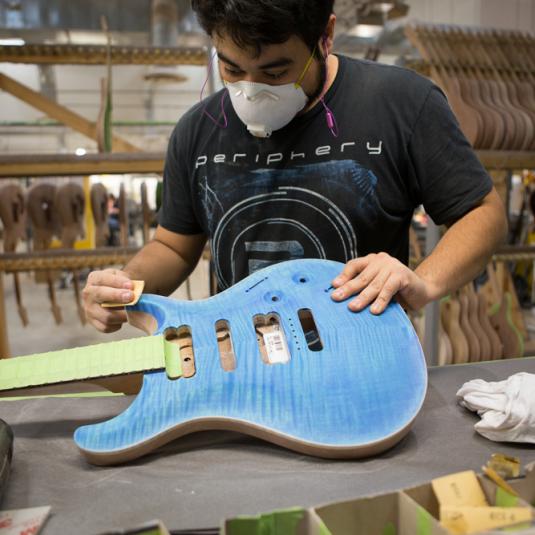 PRS Guitars has been making the finest guitars in the world for more than 30 years. Now you can tour the factory and see how these remarkable works of art are created. You can even play some in the store during the tour.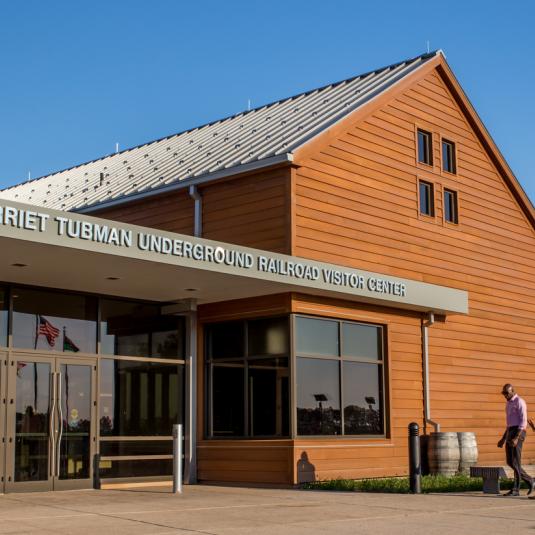 Built in the lands where Tubman was born and returned as a fighter for freedom and conductor on the Underground Railroad, the Harriet Tubman Underground Railroad Visitor Center offers a stirring look at the life and legacy of this heroic woman and the others who, like her, changed the course of history in their unwavering striving for freedom.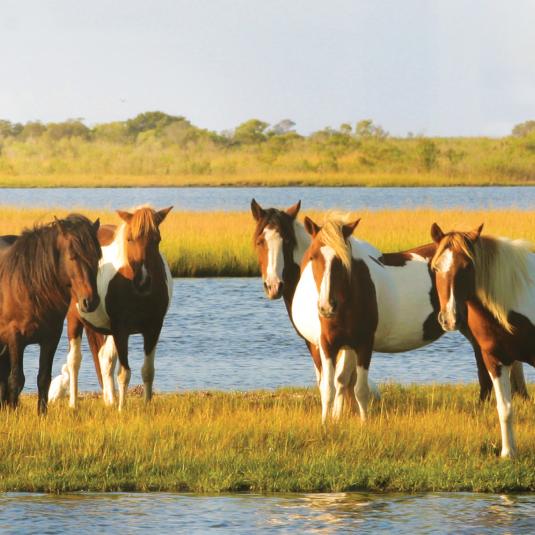 Assateague's famous wild ponies live in bands of two to twelve animals. They may allow you to get very close, but they are wild animals, so maintain a minimum of 10 feet distance at all times.
Take a Side Trip
Annapolis is the sailing capital of the world, home of the U.S. Naval Academy, and one of the most beautiful cities in the world.  Make a stop to walk the bricked streets of Annapolis, and tour Ego Alley, show off spot for some of the most amazing yachts anywhere. 
Maryland Lore
St. Michaels Maryland was once known as "The Town that Fooled the British."  Legend tells us that by hanging lanterns in the trees, the residents of St. Michaels convinced the British Navy during the War of 1812 that their village was on a hill. When the navy bombarded St. Michaels, the cannon balls passed safely overhead.