Antietam Highlands Wine Trail
MazzarothVineyard.com
A unique combination of Maryland's lush, rolling hills, historic battlefields and unforgettable small towns.
Antietam Highlands Wine Trail
An easy drive from the hustle and bustle of Baltimore, Washington, and Philadelphia, making the trip along the Antietam Highlands Wine Trail can feel like an escape to another century. Anchored by a dozen unique vineyards, meaderies, and even a pair of cider mills, the Antietam Highlands Trail is connected by a glassy smooth ribbon of asphalt winding through Maryland's lush, rolling hills, historic battlefields, and unforgettable small towns.
Tour the Antietam battlefield, home of America's single bloodiest day of combat and one of the turning points of the Civil War. The views from this hallowed field will stay with you forever. Spend a day in charming, walkable downtown Hagerstown; soak in the Washington County Museum of Fine Arts with its world-class collection of important American landscape painters; and don't forget to grab a box of Krumpe's world-famous donuts – they'll pair perfectly with the region's fantastic wines you'll be picking up along the way.
And oh, those wines! As magnificent as this uniquely Maryland countryside can be, it's the wines that make this a trip fit for a sommelier's dreams. Blessed with rare, lime-rich soil, balmy days, crisp-cool nights, and a pleasant elevation rising just a few hundred, to a few thousand feet above sea level and away from the humidity that challenges so many American vineyards, the Antietam Trail is perfectly suited to growing classic, French and German grapes; it's no wonder the region has produced so many remarkable wines.
Don't miss out on the Riesling from Deep Creek Cellars, famous for their "natural wines," and voted best vineyard in Maryland by Baltimore Magazine, it's an exquisite wine that can go toe-to-toe with Germany's best. Try the Cabernet Franc from Big Cork Vineyards, a staple at many local tables, and their unparalleled Russian Kiss, a double-gold winner and best in class at the Indy International Wine Competition. Cider aficionados simply cannot miss Distillery Cider Works' American Extra Dry, a crisp and singularly New World take on the style. And sweeten up your adventure with a bottle of Archer from Orchid Cellar Meadery & Winery, a silver medalist in the Mazer Cup International Mead Competition, its notes of cinnamon, clove and juniper make this a great choice served hot on a chilly night. The fact of the matter is, you simply can't go wrong with any of the Antietam Highland Trail's nine spectacular wineries.
(Continued below)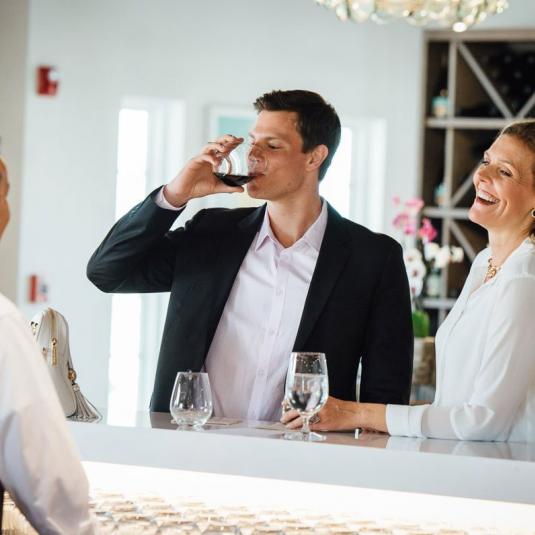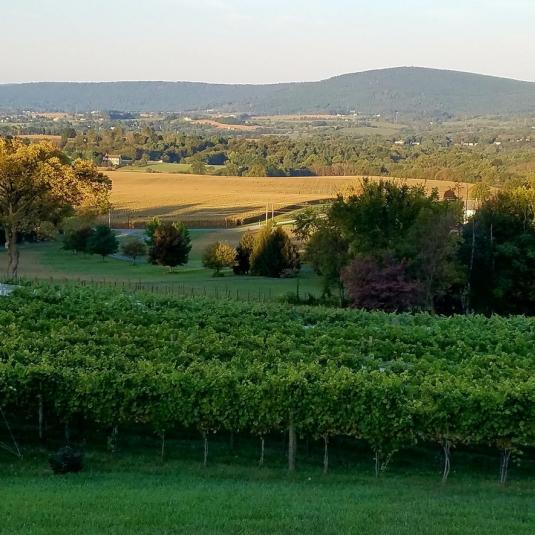 Antietam Creek Vineyards, Sharpsburg
Anchored by its lovingly preserved Mennonite bank barn, now an unforgettable tasting room, this 55-acre former dairy farm gets its name from the creek running through it that also gave its name to the Battle of Antietam. Known for their full-bodied, Bordeaux-style wines, a toast at Antietam Creek Vineyards makes for the perfect capstone to a day touring the battlefield.
More information...
 
Big Cork Vineyards, Rohrersville
Winner of Best in Show at the 2017 Maryland Governor's Cup with its 2015 Cabernet Franc, Big Cork is quickly making a big name for itself. And it's no wonder with bold wines like their Black Cap Port. Take the tour, Big Cork's American oak and French oak tanks are works of art in themselves.
More information...
Blue Mountain Wine Crafters, Funkstown
This boutique winery in the heart of Funkstown prides itself on its funky traditions like Girl Scout Cookie Wine Pairings and make-your-own wine kits and classes. They've even got a beer club and beer-making classes for the suds lover.
More information...
Cool Ridge Vineyard & Winery, Hagerstown
With rolling hills, spectacular Appalachian views, and a prime location just minutes from Hagerstown – unofficial capital of Mountain Maryland — Cool Ridge is a perfect base camp for a day downtown, or an unmatched fall foliage destination. But it's the wines that will keep you coming back. Taking pride in his more than 15,000, hand-planted vines, winemaker Gerhard Glocker's small lot vintages work magic from Cool Ridge's limestone chalk soil. The 2016 Chardonnay is a particular standout, and a 2017 Comptrollers Cup Competition Gold Medal winner.
More information...
Mazzaroth Vineyard, Middletown
Known for their boutique, extremely limited availability vintages, and a bold selection of varieties including Albarinos -- normally grown on the Iberian Peninsula, it thrives here in Maryland's Appalachian foot hills. Open only by appointment, book a trip and spend the day picking your own grapes in this idyllic valley.
More information...
Orchid Cellar Meadery & Winery, Middletown
With its modern take on the world's oldest alcohol, Orchid Cellar's amazing meads have been opening eyes around the world. Specializing in complex honey wines that pair spectacularly with their sunflower-bordered paths that help feed their apiary and tastings outdoors on the deck of their beautiful log-cabin headquarters, a trip to Orchid Cellar will sweeten any wine lover's getaway.
More information...
Red Heifer Winery, Smithsburg
There's just something about Red Heifer that feels like home. Walk their butterfly-filled gardens, bring your own picnic to their welcoming, outdoor patio, and definitely do not miss their mouthwatering Evening Sky, a tawny port of late harvest Chambourcin and fortified with brandy, we encourage you to take a bottle home to friends, but the truth is, it probably won't make it home….
More information...
Willow Oaks Craft Cider and Wine, Middletown
There's no other way to put it. Eric and Lori Rice's "Gloaming," a small-batch, barrel-fermented, unfiltered cider handcrafted from organic, American heirloom apples and black currants, will just blow your mind. It's dark, delicious, and like everything else at Willow Oaks, unforgettable. Tour the orchard where Eric has been selectively growing blueberries, pears, tart cherries, black currants, and of course, those amazing apples at Country Pleasures Farm for more than 30 years.
More information...
Trip Tips
Plan ahead and find some amazing events. Whether it's groundhog day with Western Maryland Murray in nearby Cumberland, the giant Krumpe's Donut Drop on New Years Eve in Hagerstown, Civil War reenactments, or great concert series at the wineries, there's always unique events along the Antietam Highlands Wine Trail.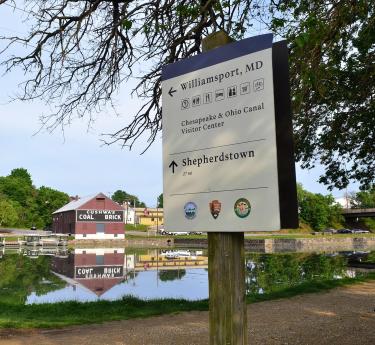 Antietam National Battlefield Site of the single bloodiest day of battle in American history, these hallowed grounds changed the course of the Civil War. Visit the War Correspondents Memorial Arch, the first monument of its kind, and plan a December trip for the annual Antietam National Battlefield Memorial Illumination when 23,110 candles are lit honoring the soldiers who gave their lives here on September 17, 1862.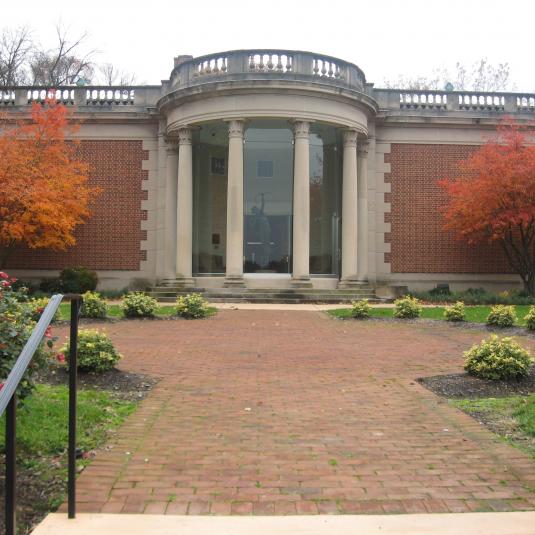 The Washington County Museum of Fine Arts, with its collection of European Old Masters and modernist masterpieces would make this institution a standout on its own, but its collection of 19th-century American landscape art is one of the most important of its kind. It's no wonder the Washington County Museum of Fine Arts is frequently called one of the best small city museums in the country.
Fort Frederick State Park.  It's hard to believe now, with a nation spanning 3,000 miles from coast-to-coast, but during the American Revolution, Washington County marked the would-be nation's western frontier. This star-shaped fort was used in the French & Indian War, the Revolutionary War, and the Civil War, and later became Maryland's first state park.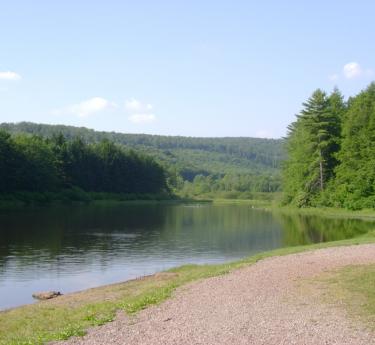 Take a Side Trip
Hike the Eastern Continental Divide at New Germany State Park

Bordered by Big Savage Mountain to the east, and the Eastern Continental Divide along Meadow Mountain to the west, New Germany State Park is one of the East Coast's best kept secrets. Gorgeous mountain views, lush forests, and a crystal clear lake, perfect for fishing and swimming, you won't regret the trip
Maryland Lore
Union victories at the battles of South Mountain and Antietam — fought just three days apart — inspired Abraham Lincoln to issue the Emancipation Proclamation, calling an end to American slavery.