Kelly Smith, Catoctin Breeze
There's one thing that connects all of the amazing things Frederick County has to offer, and that's the Frederick Wine Trail.
Frederick Wine Trail
Ask 10 different people what's the best thing about Frederick, you'll get 10 different answers. Some will say the rich Civil War history, others will talk about the hip and vibrant arts scene, some love the outdoor adventures around every corner, and others will tell you about the world-class culinary scene that's made Frederick a cradle of the Farm-to-Table movement. Well there's one thing that connects all of the amazing things Frederick County has to offer, and that's the Frederick Wine Trail.
The Frederick Wine Trail meanders through Civil War battlefields, stopping in eclectic downtown Frederick with its funky arts culture, and skirting  the lush soils of the region that has made Frederick a mid-Atlantic breadbasket for countless generations. It explores the spirit of this fantastic region that first made Frederick a nexus for the craft brewing revolution, and now makes it fertile ground for the new Maryland wine movement.
Maryland's first wine trail was formed in 2007 — along it you'll taste world-class wines, meet the open-hearted craftspeople who make them, and experience the fantastic flavor of Frederick.
(Continued below)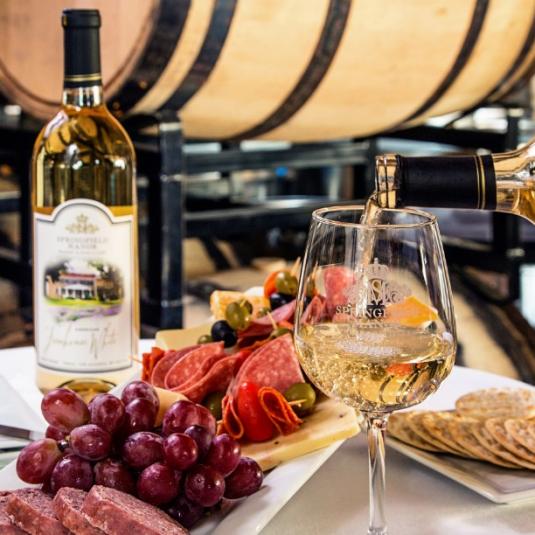 Catoctin Breeze Vineyard
Combining the perfect soil composition, abundant air flow, superior drainage, and ideal sun exposure to grow fantastic wines with stunning views of the Catoctin Mountains to the west, and the Emmitsburg Valley to the East, Catoctin Breeze is frankly a magnificent wine lovers destination. At Catoctin Breeze, nothing is left to chance.
Elk Run Vineyards & Winery
Named one of the Top 100 Wineries on the East Coast, and made famous as the president's favorite wine on the Netflix series "House of Cards," Elk Run Vineyards makes fantastic wines in an unbelievably beautiful place. Don't miss Yoga at Elk Run, a great way to combine your passions.
Hidden Hills Farm
Located on a spectacular 100 acre horse farm in the heart of Frederick County, Hidden Hills is home to a truly unique experience. Sample their fantastic wines and experience their top of the line equestrian facilities.
Linganore Wine Cellars
Nestled in the rolling hills and cornfields outside charming Mount Airy, Linganore has been synonymous with Maryland wines since 1972. Combining its founders German-Swiss and Italian wine making heritages has led to Linganore producing amazing, award winning wines, and now it is also home to fantastic honey wines and beers from Red Shedman Farm Brewery located on the Linganore farm.
Links Bridge Vineyards
With five acres of prime vineyards tucked into the lush forest on the  banks of the Monocacy river, a trip to Links Bridge is like stepping into a dream. Opening in 2018 with a selection of seven traditional wines, Links Bridge offers up a fantastic location and a dedication to becoming a truly world-class winery.
Loew Vineyards
Wine making is a Loew family tradition spanning three centuries. Enjoy the fruit of five generations of labor with their hearty, fruit-forward Harvest Red Reserve, their smooth and balanced Seyval Blanc, a fantastic summer wine, or break the mold with some of Loew's fantastic honey wines. Their Honey & Grape with Black Currant is a vintage simply not to be missed.
New Market Plains Vineyard
This land has been farmed by the same family since 1788, and many of the old out buildings remain, including a stone dairy and ice house, the log smoke house, stables, and even an old general store. That remarkable heritage and dedication to place can be tasted in every glass of New Market Plains wine.
Springfield Manor Winery and Distillery
Voted Frederick's best distillery and best event venue, it is truly an unforgettable location simply not to be missed. From the elegant ballroom and the grand, stone manor house, to the lush green fields that surround, you can taste the beauty of this place in their wines. Try the Ironmaster Reserve, an unforgettable blend of Merlot and Cab Franc.
Trip Tips
A great day trip from Baltimore, Philadelphia, or Washington D.C., Frederick is also a great destination on its own. Plan a long weekend in Frederick to enjoy history, the outdoors, night life, the area's amazing culinary scene, and of course, these amazing wineries!
Sight of "The Battle that Saved Washington D.C." during the Civil War, Monocacy has been called the loss that won the war. The Union delaying action fought here bought Federal troops enough time to fortify the capital and prevent its falling to the Confederacy.
Make a quick trip to downtown Frederick which has quickly become a capital of the country's thriving craft beer scene. Don't miss the Museum of Civil War Medicine. And definitely catch a show at the Weinberg Center for the Arts where top comedians and bands from all over the world stop in to play.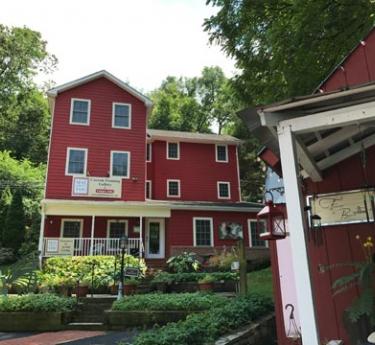 Take a Side Trip
Founded in 1772, this beautiful old mill town is literally carved into the hillside along the Tiber River. The downtown historic district is a great stop for shopping, live music, and great restaurants.