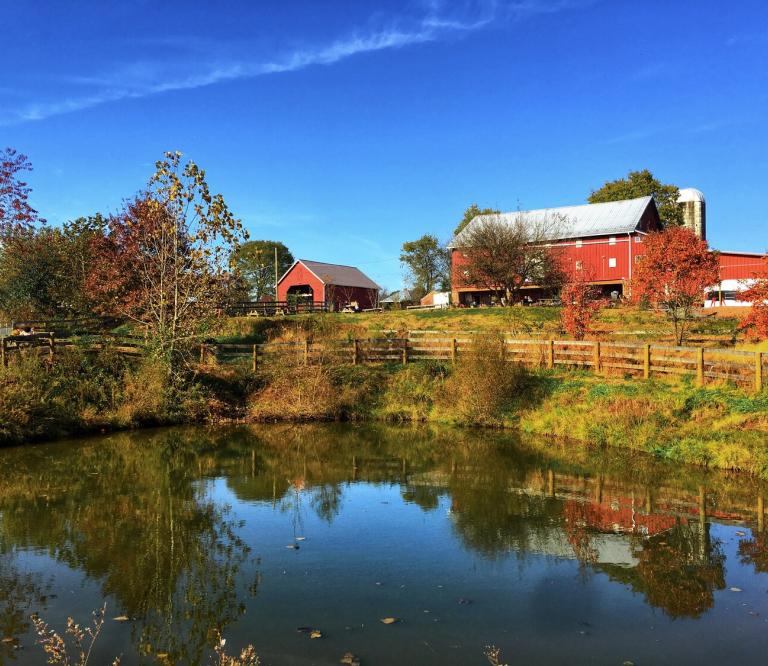 rocklandsfarmmd
There's truly something for every wine lover along the Capital Wine Trail.
Capital Wine Trail
Just outside of Washington D.C, the Capital Wine Trail offers stunningly complex reds, vibrant whites, unique meads, ciders and fruit wines nestled into a bucolic countryside that feels like stepping back in time, and carved from the urbane city center of Silver Spring. There's truly something for every wine lover along the Capital Wine Trail.
Get outdoors and ride the C&O Canal towpath, a perfect side trip on your wine lover's adventure. Catch great music and theater in downtown Silver Spring at the AFI Silver Theater and The Fillmore. Explore our nation's history and, of course, treat the would-be sommelier in you to an unforgettable good time. 
(Continued below)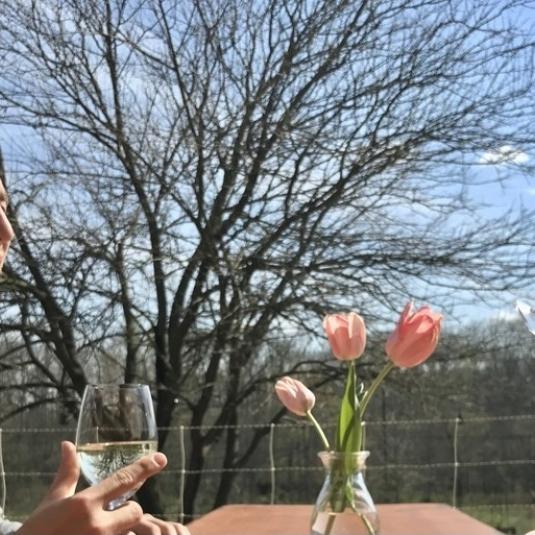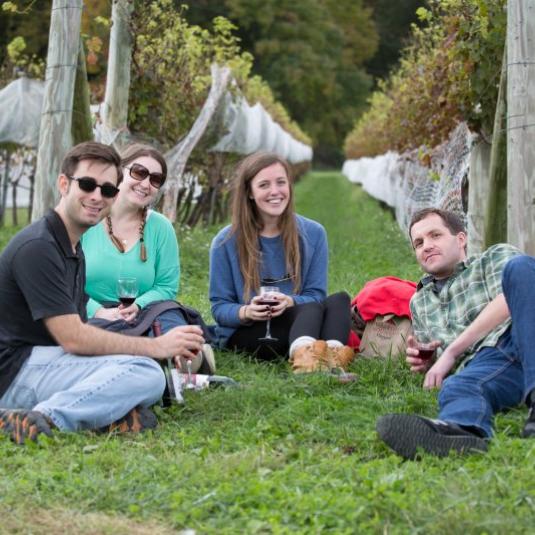 Olney Winery
With a mission statement that boils down to "Good Wine Made Fun," it's tough to go wrong with Olney Winery. Non-pretentious and welcoming, Olney produces more than 50 international and national award winning wines. As excellent as their sophisticated traditional reds and whites are, that sense of fun really comes to the fore with their dessert wines. Olney's Sweet Nothings Moscato is a take on an Italian classic that simply must be sampled. (Though we doubt you'll stop with just a sample….)
Rocklands Farm Winery & Market
With a truly spectacular location centered on their historic barn with  rustic charm to spare, and the stately 19th-century manor house, it's no wonder Rockland Farm is a beloved wedding destination. As beautiful as this winery surely is, however, it's the wines that set Rockland Farm apart. The 2017 Monocacy, taking its name from the legendary nearby battlefield, is a magnificent Vinho Verde style with aromas of cut flowers and pear that is sure to tickle the palette of the most discerning aficionados.
Sugarloaf Mountain Vineyard
Grown in the unique micro-climate at the foot of 1,283 foot namesake mountain, Sugarloaf marries precision and passion to create truly world-class wines. Using hand-picked, cold soaked, and cold-fermented grapes selected by world-renowned viticulturist Lucie Morton, Sugarloaf is rightfully famous for their Cabernet-Sauvignon and Cabernet Franc, but don't sleep on their three Bordeaux-style blends. The EVOE! is a personal favorite.
The Urban Winery
A fixture in the heart of downtown Silver Spring, The Urban Winery was created with the understanding that drinking wine is a social experience. With a fantastic selection of wines, meads, and local craft beers accompanied by a fantastic menu with sublime charcuterie, The Urban Winery is the closest winery to the heart of the nation's capital. 
Windridge Vineyards
Windridge Vineyards is owned by a family that has been farming in Montgomery County since 1959. As both farmers and oenophiles, the family  sees wine as basically  an agricultural product that should reflect the unique natural environment of the vineyard from which it comes. This experience and intimate knowledge of the land has allowed Windridge Vineyards to select the most suitable acreage for grape production, as well as the best grapes for each vineyard site.
Trip Tips
Bring a bicycle. There are lots of fantastic bicycling opportunities along the Capital Wine Trail, not least of which is the amazing C&O Canal trail. This 184.5 mile trail can be broken up into lots of short trips, and is an easy ride for all skill levels.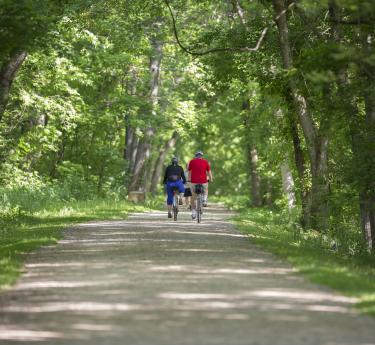 Once a popular amusement park founded in 1911, Glen Echo is now a unique, national treasure. Offering classes, workshops, and performances of nearly every kind, every trip is an adventure. And don't miss the historic carousel, a 1921 Dentezel Menagerie with horses, chariots, giant rabbits, ostriches, lions, tigers, giraffes and more.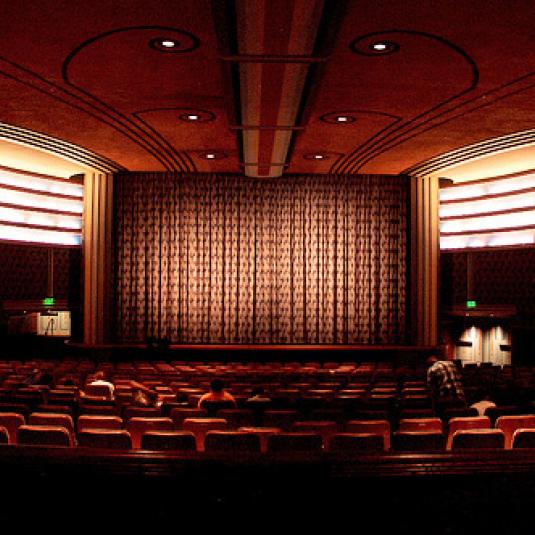 Home of the American Film Institute, the AFI Silver Theater & Cultural Center brings unusual films, festivals and more to downtown Silver Spring.
Once a technological marvel and linchpin of a young nation's growing economy, bike the famous C&O Canal for a more leisurely experience of this unforgettable countryside.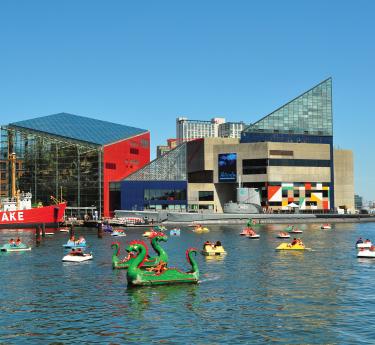 Take a Side Trip
Just a 45 minute drive up 95, or an easy jaunt on the MARC commuter train, Baltimore is an easy drive from the Capital Region. Visit the world-famous National Aquarium, the Maryland Science Center, Harborplace and more.
Maryland Lore
Silver Spring takes its name from a fresh water spring discovered here in  1840. The original spring is believed to have been located in Acorn Park, home of a beautiful 1842 gazebo, and a stone grotto built on the spring's location in 1894.