Journey Through Hallowed Ground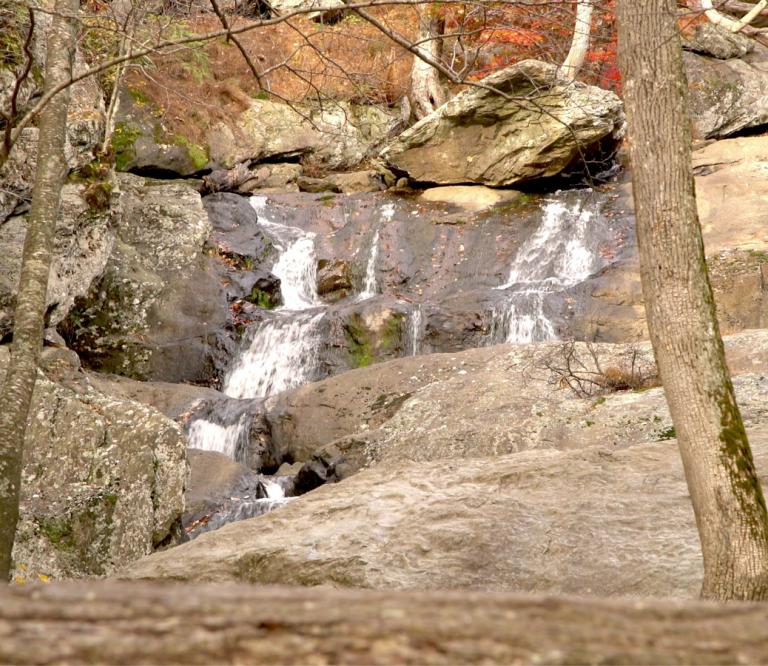 This journey is a wonderful pilgrimage to sacrosanct Civil War sites, pristine natural sanctuaries and land considered by many to be sacred.
Maryland's "hallowed ground" falls in the middle of a scenic and historically significant route that stretches from Gettysburg, Pa., to Monticello, Va. At the heart of the journey is the ecologically diverse Catoctin Mountain area, where U.S. presidents spend their vacation and travelers are given easy access to a variety of heritage sites, the state's highest cascading waterfall and abundant nature trails.
Known for its 78-foot tall cascading waterfall, Cunningham Falls State Park in Thurmont is a peaceful retreat for fly fisherman, campers, picnickers and lake lovers.
57 Miles
From Emmitsburg to Point of Rocks through primarily country and small towns following U.S. 15
Amenities
Gas Stations
Food & Drinks
Camping
Accommodations
Hospitals
ATM
Restrooms
Emmitsburg to Thurmont
Including US 15, MD 77, MD 806 & US 340
Just south of the Pennsylvania border is the antebellum neighborhood of Emmitsburg. During the Civil War, troops passed through this area before and after the Battle of Gettysburg. Union troops camped on the grounds of the former St. Joseph's College, and officers planned battle strategies in the home of the school's founder, Elizabeth Ann Seton. A national shrine to Mother Seton, the first American-born saint, includes a visitor center and basilica. Nearby is the National Shrine Grotto of Lourdes, a "holy mountain sanctuary" visited by thousands of modern-day pilgrims each year.
Southward into Thurmont, the circa-1856 Roddy Road Covered Bridge reaches across one of the area's finest trout streams. Also here is Catoctin Mountain Park, home of Camp David. This presidential retreat is closed to the public, but several nearby paths trace the history of the industrial use of the mountain, from wood cutting to charcoal making. Sample apples, peaches and other fruits from local orchards, and stop by the 30-acre Catoctin Wildlife Preserve and Zoo, where you can visit with lemurs, monkeys, panthers and more than 400 other animals nine months out of the year.
Another great place to visit is Cunningham Falls State Park, featuring a 78-foot waterfall that beautifully cascades into a rocky gorge.
(continued below)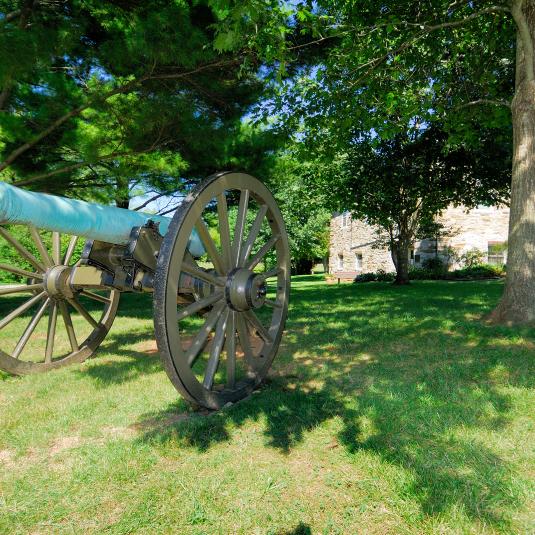 Known for "The Battle that Saved Washington," Monocacy Battlefield saw Civil War action in July of 1864 when Confederate General Jubal A. Early invaded the North for the final time.
Smithsburg to Sharpsburg
Including MD 77, MD 17 & MD 34
Branching west off of the main byway, looming just beyond the town of Smithsburg is South Mountain, the site of brutal, close-contact fighting prior to the Battle of Antietam. Bring along your hiking boots, because you'll also be coming up on one of the premier hiking opportunities in the United States: The Appalachian National Scenic Trail, which stretches from Maine to Georgia. Maryland's 40-mile portion travels along the spine of South Mountain, weaving together several state parks and a Civil War battlefield.
Entering Sharpsburg,  you link up with the Antietam Campaign byway. This Civil War Trail features the national battlefield park that, in 1862, was the site of the bloodiest single-day battle ever to take place on American soil. Today, monuments along the beautiful landscape mark several key points, such as Bloody Lane and Burnside Bridge. The inns of the area offer quiet, comfortable lodging and outfitters offer options for traveling down Antietam Creek.
Trip Tips
In a state known for its antiquing opportunities, a town just east of Frederick truly stands out. Along with boutiques, B&Bs, cafés and corner stores, New Market is a great place to find quaint shops with a variety of items from yesteryear.
Roddy Road Covered Bridge, one of three remaining covered bridges in the area, is a great place to relax with a picnic, go fishing or explore the natural beauty at this park. 
At the National Museum of Civil War Medicine in Frederick, explore how local citizens and nurses, united by compassion, cared for the wounded, while doctors developed medical innovations.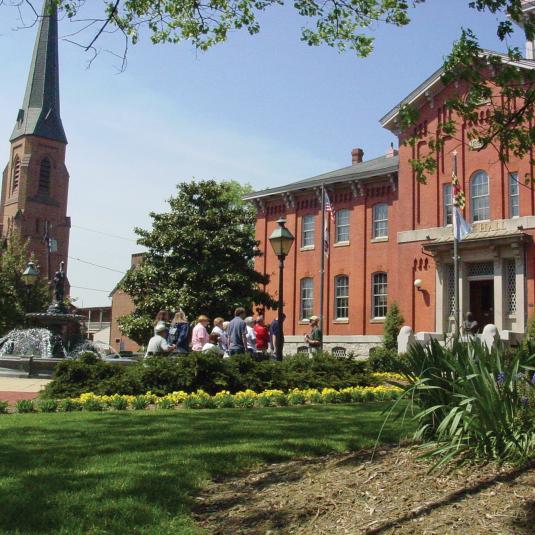 Stroll through Frederick on a guided walking tour. A variety of historical tours include Civil War and African-American heritage. Ghost tours, culinary tours and cemetery tours are other options.
Frederick to Point of Rocks
Including US 15, US 40, US 340 & MD 355
Driving east to get back on the primary route, you soon see the clustered spires rising above downtown Frederick, which has played a part in every major chapter of American history. Guided walking tours (and candlelight ghost tours) take visitors past impressive 18th- and 19th-century architecture, as well as several sites linked to celebrated "locals" such as Star-Spangled Banner writer Francis Scott Key. Specialty shops, art galleries, antiques stores and restaurants are abundant, along with parks, a minor-league baseball stadium and a wine trail that incorporates both city and country wineries.
Civil War history is a topic of interest at local museums such as the National Museum of Civil War Medicine, and is also explored on the outskirts of town at the Monocacy National Battlefield, famous for Robert E. Lee's "Lost Orders" and the role they played in the Battle of Antietam, as well as for the 1864 "Battle that Saved Washington."
Below Frederick, Burkittsville is another beautiful example of an American town from the late 18th and early 19th centuries. This byway then enters Virginia at Point of Rocks, which achieved national recognition in 1830 when the B&O Railroad and C&O Canal fought over the right-of-way between Catoctin Mountain and the Potomac River. The railroad finally tunneled through the mountain in 1867, but you can pick up the C&O Canal Scenic Byway here at its midway point.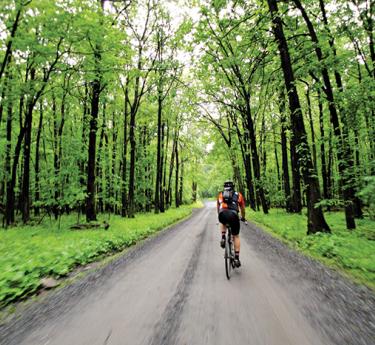 Take a Side Trip
In Gambrill State Park, the 1,600-foot summit of High Knob provides views of Middletown and the Monocacy Valley. Hiking and mountain biking are popular throughout the area.
Maryland Lore
President Franklin D. Roosevelt made "Shangri La" his personal Catoctin Mountain retreat during World War II. Dwight Eisenhower later renamed it "Camp David" after his grandson.