Maryland Crab & Oyster Trail: Anne Arundel and Howard Counties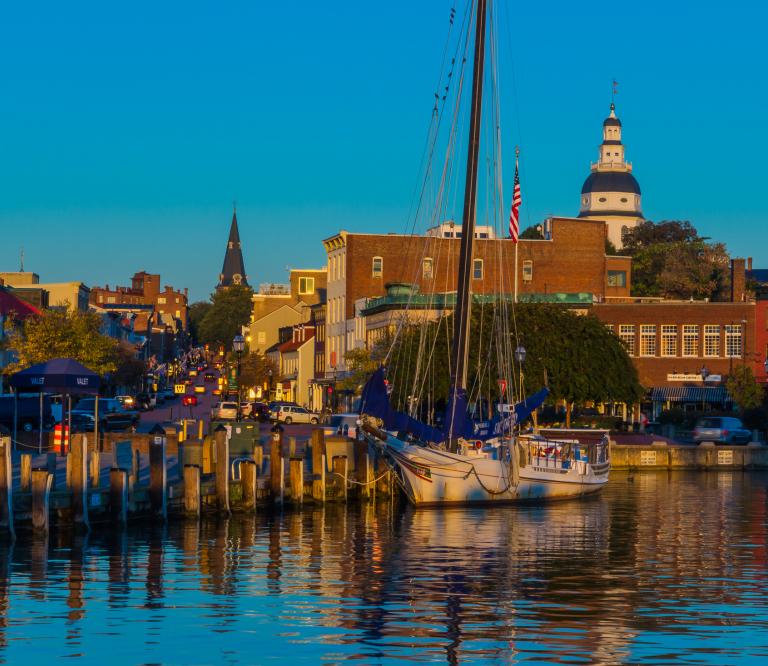 Bob Peterson Photography/Visit Annapolis
Annapolis and its surroundings
Maryland Crab & Oyster Trail: Anne Arundel and Howard Counties
Annapolis and its surroundings
Central Maryland is located on the Chesapeake Bay's western shore, where the Chesapeake Bay Bridge has its terminus. The colonial waterfront city of Annapolis, dubbed the sailing capital of the world, presents plenty of top-notch sight-seeing, eating and shopping venues. But there's more to explore. With miles of shoreline above and below Annapolis, the area boasts numerous charming waterfront historic towns like Edgewater, Deale and Shady Side.
Several well-known seafood restaurants, like The Pier Oyster Bar & Grill in Edgewater and Cantler's Riverside Inn in Annapolis are accessible by boat, but you'll find crab houses and seafood markets and restaurants at towns a little further inland too, such as Ellicott City, Pasadena and Columbia. All of this adds up to more dining options to please your palate.
Try Victoria Gastro Pub for unique cuisine with local ingredients. For a dock to table experience, check out Pasadena Seafood, which is owned by a working waterman.
​(continued below)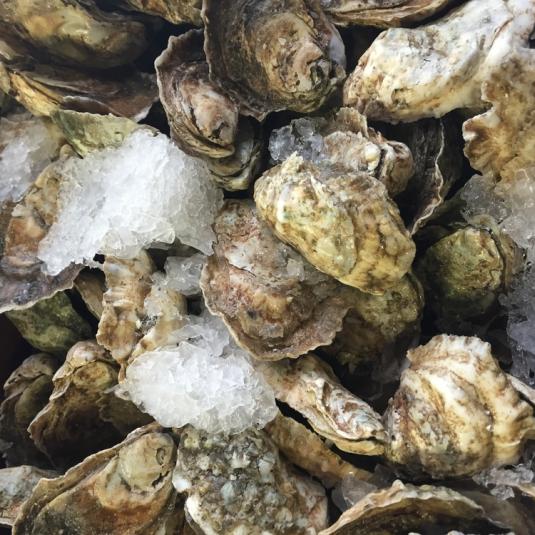 Many restaurants in Annapolis shell out superb oyster dishes. Annapolis and its surroundings offer four "oyster bars," where you can sample raw oysters from a variety of locations. See if you can taste their subtle differences, like a true ostreaphile (oyster lover that is). Try an "oyster shooter," a raw oyster in a shot glass, topped with spicy cocktail sauce, horseradish, lemon juice, black pepper and pepper vodka. Some chase it with a 1-ounce shot of beer.
Museums, Festivals, and Events
For an authentic cultural experience, look for Bull and Oyster Roasts, where pit-roasted beef and raw oysters are served with beer and other delicious accompaniments. Eastport, a neighborhood in Annapolis, (also affectionately known as the Maritime Republic of Eastport) says good-bye to oyster season and celebrates the beginning of spring with their annual ritual Oyster Roast and Sock Burning in mid-March. This event marks the time of the year when water lovers and mariners go sockless in their deck shoes for the spring and summer ... and crab season is just around the corner.
Several engaging museums explore the life of a waterman, the ecology of the Chesapeake Bay, and the crabs, oysters and other aquatic life that depend upon it. Check out the Annapolis Maritime Museum, and the Captain Avery Museum in Shady Side, which has its own oyster festival in mid-October.
Maryland serves up a diverse menu of seafood festivals, crab derbies and waterfront attractions. Explore maritime museums to discover what it was like to be a waterman in decades past. Try your hand at tonging or running a trotline, when you spend the day on a watermen's heritage tour. See the unparalleled majestic beauty of a skipjack or log canoe race, both traditional watermen's boats. Catch all the Chesapeake has to offer!
See more of the Maryland Crab & Oyster Trail.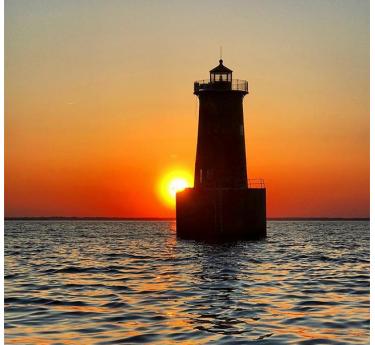 The Maryland Seafood Festival at Sandy Point State Park near Annapolis features The Capital Crab Soup Cook-off. Maryland's top restaurateurs and chefs showcase the great seafood this state has to offer.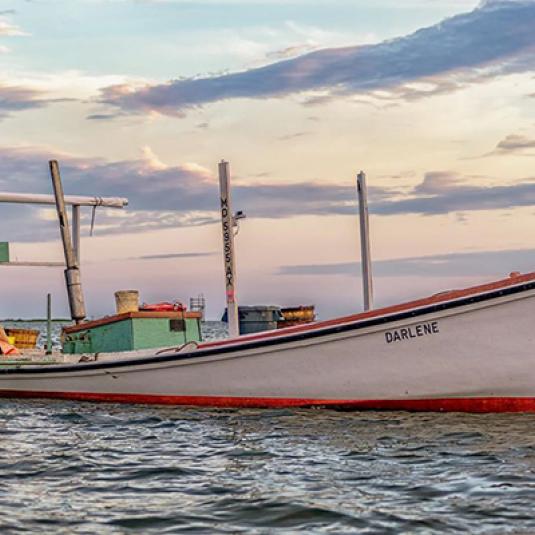 Experience a day working on the water on a Watermen's Heritage Tour. Catch your limit of blue crabs, then help your captain pull commercial crab pots. In the fall and winter, experience the hard work of hand tonging for oysters.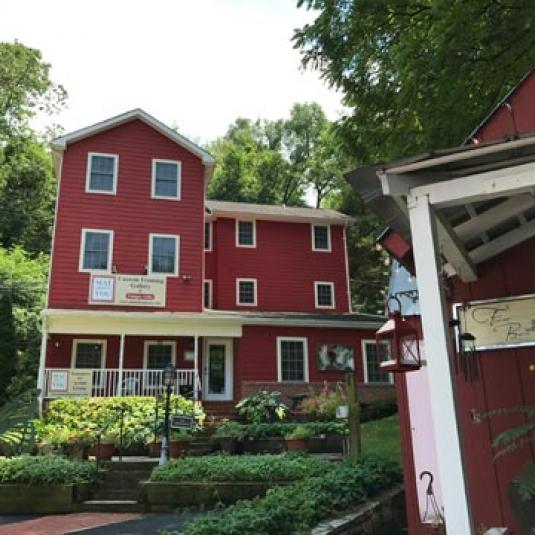 Founded in 1772, the beautiful mill town of Ellicott City is literally carved into the hillside along the Tiber River. The downtown historic district is a great stop for shopping, live music, and diverse restaurants.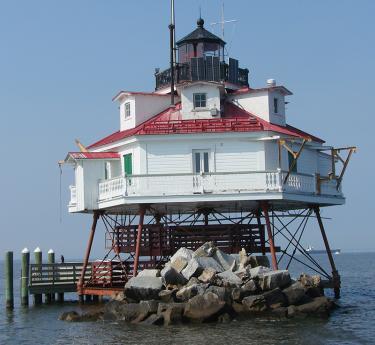 Take a Side Trip
Take a boat trip from the Annapolis Maritime Museum to the Thomas Point Shoal Lighthouse. Docent-led tours are offered on select dates from June until early October. Built in 1875, this is the last screwpile-style lighthouse on the Bay still in its original location – one-and-a-half miles offshore at the mouth of the South River.
Maryland Lore
While oyster farms have made raw oysters available during most of the year, fresh wild-caught oysters are available in the late fall and winter – the months with an "R" in them.
More Seafood Dining in Anne Arundel and Howard Counties