Maryland Crab & Oyster Trail: Upper Eastern Shore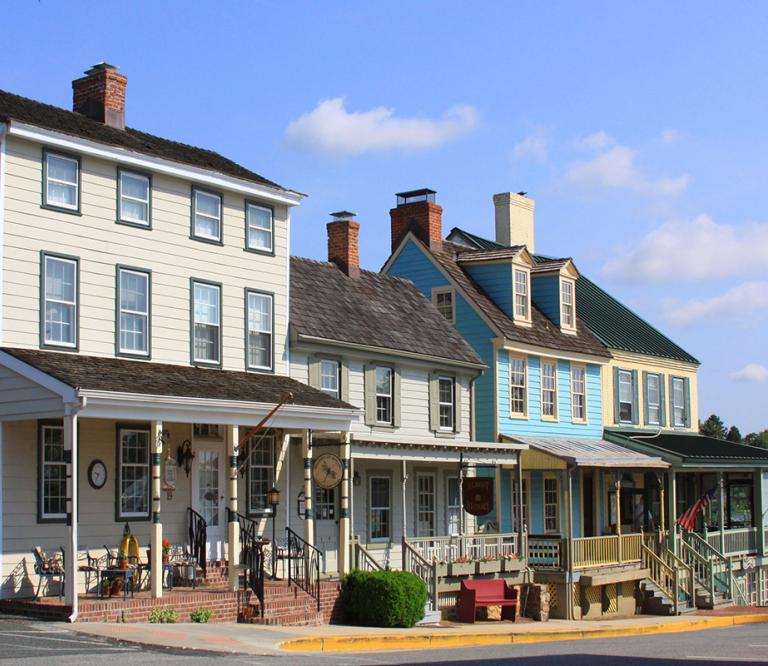 ChesapeakeCity.com
Maryland's Upper Eastern Shore includes Cecil, Kent and Queen Anne's counties
Maryland Crab & Oyster Trail: Upper Eastern Shore
The water-laced landscapes of Maryland's upper Eastern Shore at the head of the bay, are the perfect place to paddle, sail or ply your way through the wide, lazy rivers that saunter toward the Chesapeake. Pack your crabbing and fishing gear or hire a charter service to escort you. The mighty Susquehanna and the Sassafrass and Chester rivers provide ample nautical miles of adventure. Guides and outfitters are at the ready to get you out on the water.
On the river banks, you'll find quaint, friendly historic towns, like Havre de Grace, North East, Chesapeake City, Chestertown and Rock Hall waiting for you to explore. They offer everything from five-star restaurants with signature dishes and creative cuisine, to fun waterside establishments with an island vibe, like Schaefer's Canal House and The Jetty, to local hangouts that have developed their own culinary expressions.
For upscale fine dining, try the Bayard House in Chesapeake City, Osprey Point Inn in Rock Hall or Rustico Restaurant and Wine Bar in Stevensville, and there are many more. To sample the flavor of local culture, check out Woody's Crab House in North East, or Waterman's Crab House in Rock Hall.
​(continued below)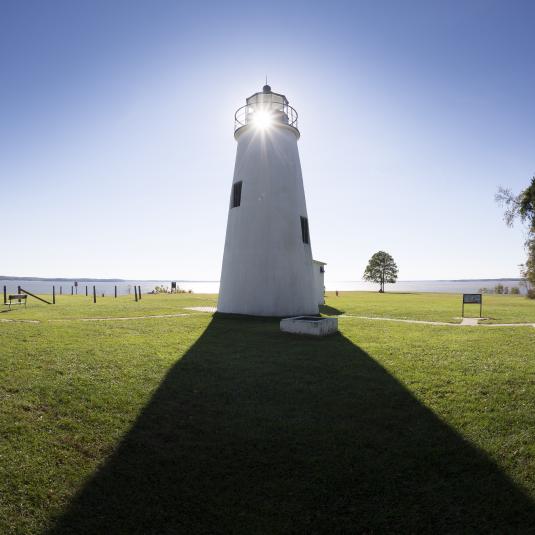 Turkey Point Lighthouse at Elk Neck State Park in Northeast
On Kent Island, you'll find yourself immersed in a bounty of seafood restaurants with spectacular water views, like Hemingway's and The Narrows. Take your time and explore the island, which is at the eastern end of the Chesapeake Bay Bridge and boasts a half dozen marinas. If you get off the beaten path, you'll find sandy beaches and trails to explore.  The Cross Island Trail and the Kent Island Trail traverse wetlands, surrounding you with tall grasses, the stately and towering loblolly pines and stunning bay scenery.
The pace of living seems to slow on the Upper Eastern Shore, rejuvenating the weariest of souls. For the perfect ending to your fun-packed day, soak up a peaceful crimson sunset reflecting over the water while on a chartered sailing excursion out of Rock Hall – then sail by the light of the moon.
Museums, Festivals, and Events
Maryland serves up a diverse menu of seafood festivals, crab derbies and waterfront attractions. Explore maritime museums to discover what it was like to be a waterman in decades past. Try your hand at tonging or running a trotline, when you spend the day on a watermen's heritage tour. See the unparalleled majestic beauty of a skipjack or log canoe race, both traditional watermen's boats. Catch all the Chesapeake has to offer!
If you would like to add your business to this trail, please click here.
Trip Tips
The waters at the head of the bay have protected coves that can be calm and are a great place to try Stand Up Paddle-boarding. Take a lesson and launch from Kent Island Yacht Club and wind along marsh inlets to find solitude and connect with nature. After working up an appetite, you'll have your pick of island restaurants with fresh seafood.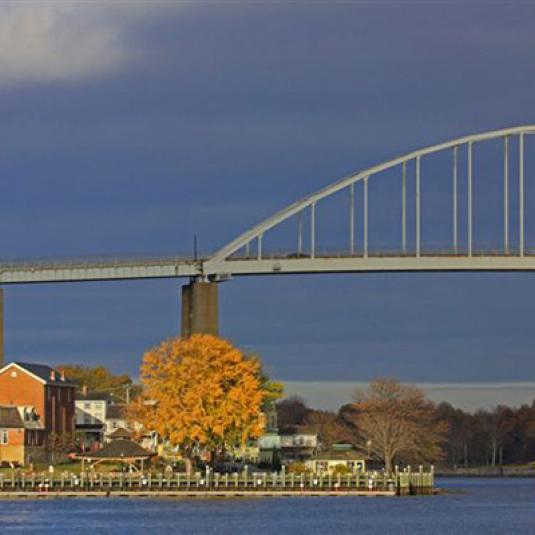 Explore Historic Chesapeake City on the Chesapeake and Delaware Canal, where lighted boats and barges pass between the Chesapeake and Delaware bays. Stop at the Chesapeake and Delaware Canal Museum. The town is especially charming when decorated during the winter holidays.
While on Kent Island, stop into White Tiger Distillery in Stevensville for a taste of smooth and flavorful Laotian rice and rye-based whisky and spirits. Then slip on over to Blackwater Distillery to sample their award-winning Picaroon Dark Rum and Sloop Betty Vodka.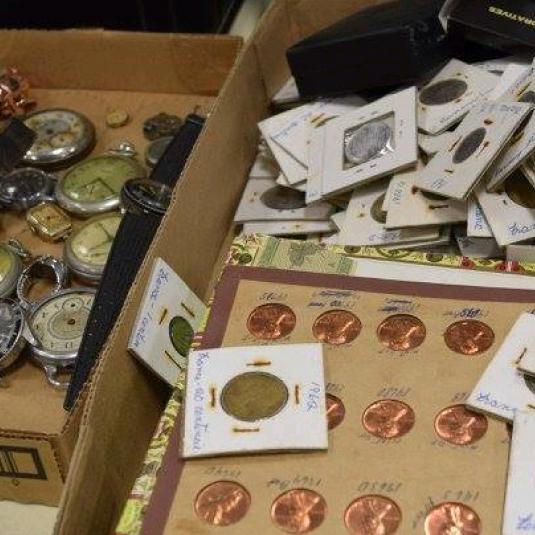 Travel on a Wednesday to Dixon's Crumpton Auction for an unusual pick of furniture, jewelry, coins, antique smalls and household items at a fast-paced venue with three or four auctions running simultaneously.  
Charter a day sail or sunset cruise from Rock Hall and then visit Eastern Neck National Wildlife Refuge for a chance to view bald eagles in flight year-round. Visitors make a special trip to see tundra swans on the shoreline in the winter months, when they rest and eat grasses before heading north.  
Sail aboard the historic Schooner Sultana, based in Chestertown. The two-hour sails are a great way to learn about the Chesapeake Bay ecology. Passengers are encouraged to help raise the sails, steer the ship and explore the authentically reproduced crew's quarters below-decks.
Discover the remarkable artistry and craftsmanship of traditional Maryland decoy carvers at the Havre de Grace Decoy Museum. Located on the banks of the Susquehanna Flats, the museum's deck is a great spot to see migratory flocks of waterfowl over the Chesapeake.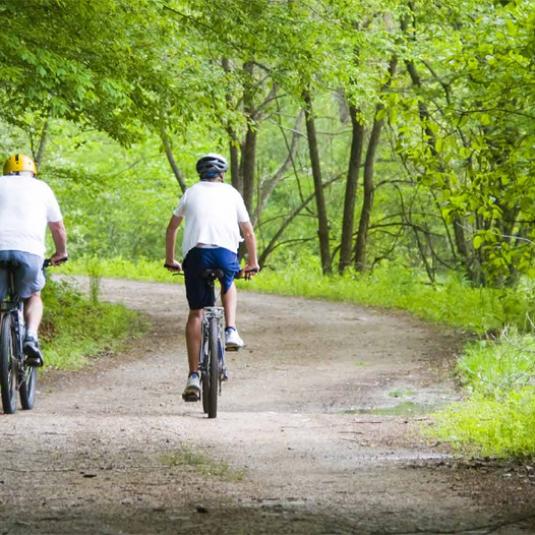 The paved Cross Island Trail on Kent Island is a favorite place for biking and enjoying bay breezes.
Take a Side Trip
Travel through the town of North East to Elk Neck State Park for a wooded camping experience on a peninsula high above the Chesapeake Bay. Access the bay from Rogue's Harbor on the Elk River. Swim in the North East River and hike to Turkey Point Lighthouse, which is perched on a 100-foot tall bluff at the head of the bay with sweeping views of the Susquehanna River Flats.
Maryland Lore
A commercial crabber will typically set 50 to 200 crab pots a day. A crab pot is a square trap, which is baited and thrown into the water. The pot is attached to a rope that is then attached to a buoy or dock. The crabs are harvested every day or two.