Maryland Crab & Oyster Trail: Lower Eastern Shore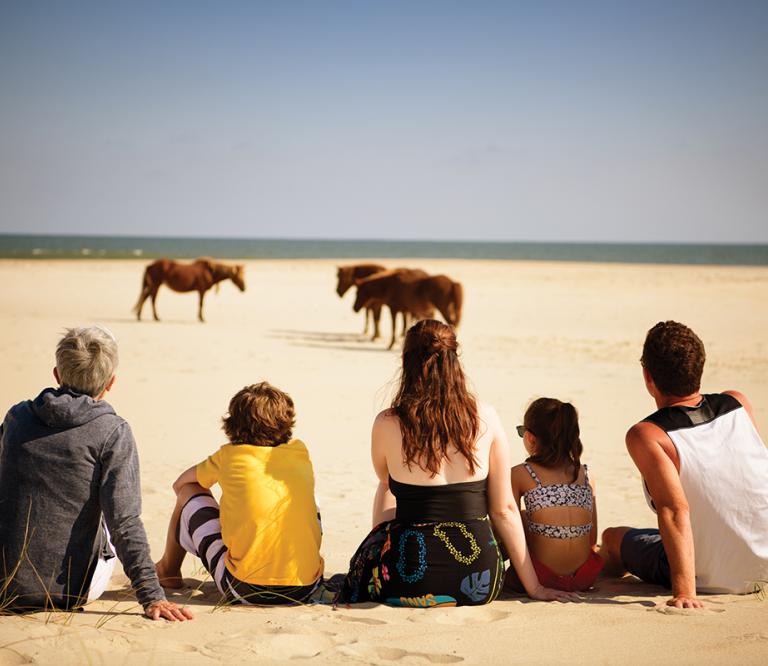 From the Beach to the Bay
Nestled between Chesapeake Bay and the white, sandy beaches of the Atlantic, the Lower Eastern Shore includes Wicomico, Worcester and Somerset counties
Maryland Crab & Oyster Trail: Lower Eastern Shore
From the Beach to the Bay
Maryland's Lower Eastern Shore is known for its traditional watermen culture, where locals rise with the sun and work the waters to bring in the day's catch.  Nestled between the vast, blue Chesapeake and the white, sandy beaches of the Atlantic, a tapestry of farms, woodlands, rivers and marshes paint an unparalleled landscape picture.
Among the wide open spaces, watermen villages and towns, like Deal Island, Crisfield, Princess Anne, Pocomoke City and Berlin, dot the countryside and provide a variety of places to pick crabs, slurp oysters and sample seafood dishes. 
Crisfield is especially known for its softshell crabs, which are most abundant in the early summer. The crabs molt (shed their shells) in the shallow grass beds in the bay close to land. When the watermen's boats come to the docks, look to see if you can tell the difference between the live hard crabs and soft shell crabs. Then head to Captain Tyler's Crab House or Linton's Crab House to taste them fresh.
(continued below)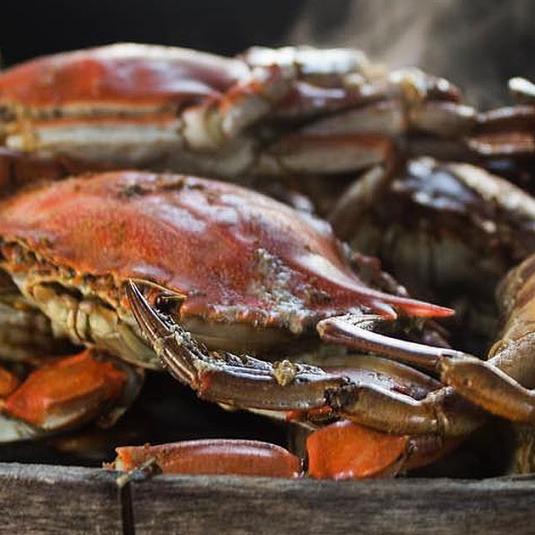 Salisbury is an inland city that boasts plenty of fun things to see and do, including the Ward Museum of Wildfowl Art and the Salisbury Zoo. Evolution Craft Brewery is a favorite local hangout, which also serves raw oysters and other seasonal grub.
Head for the beach to soak up the sun with a trip to Ocean City, where there's an abundance of seafood restaurants sure to please, from the quirky and casual to the fancy and fine. What's better than a crab feast at the end of a day in the salt, sand and surf?  For the nature lover, nearby Assateague Island is a popular place to relax on the beach, walk trails among the dunes and sight wild ponies.
Museums, Festivals, and Events
Maryland serves up a diverse menu of seafood festivals, crab derbies and waterfront attractions. Explore maritime museums to discover what it was like to be a waterman in decades past. Try your hand at tonging or running a trotline, when you spend the day on a watermen's heritage tour. See the unparalleled majestic beauty of a skipjack or log canoe race, both traditional watermen's boats. Catch all the Chesapeake has to offer!
 If you would like to add your business to this trail, please click here.
Trip Tips
Time your visit to take advantage of Maryland's unique seasonal festivals, such as the Annual Skipjack Races (a traditional oystering vessel) in Deal Island on Labor Day Weekend and while you're there, take in the Skipjack Heritage Museum. Watch live Chesapeake Blue Crabs in a race to the finish line at Crisfield's Hard Crab Derby, also on Labor Day Weekend, or catch a seafood festival, like the J. Millard Tawes Crab and Clam Bake in mid-July in Crisfield.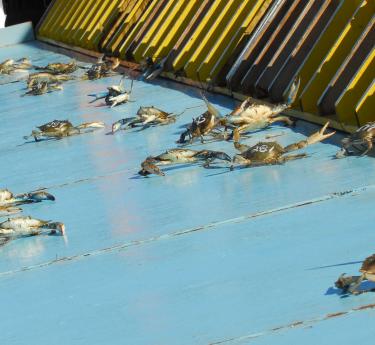 During the summer, check out Assateague Island State Park for hands-on bayside clamming and surf fishing programs. Then enjoy the surf and sun with the wild ponies.
Camp in a cabin beneath tall loblolly pine trees near the waterfront at Janes Island State Park. Paddle a water trail to visit remote pristine beaches and see saltmarsh dwellers like birds, fish, and crabs up close.
Take a Side Trip
Take a ferry from Crisfield to Smith Island, where you can explore a traditional watermen community that depends upon the bay for its livelihood. The shallow grass beds surrounding the island are a favorite place for young crabs to molt, and the island's watermen are known for their soft shell crab harvests. You might get a chance to see workers at the Smith Island Crab Co-Op deftly picking crabs to sell packed crabmeat by the pound. Smith Island is also popular for its unique 10-layer cake – the state dessert.
Maryland Lore
Soft shell crabs are the same species as the "hard crabs," but they have recently shed their shells after outgrowing them. The new shell is papery thin as it first forms.