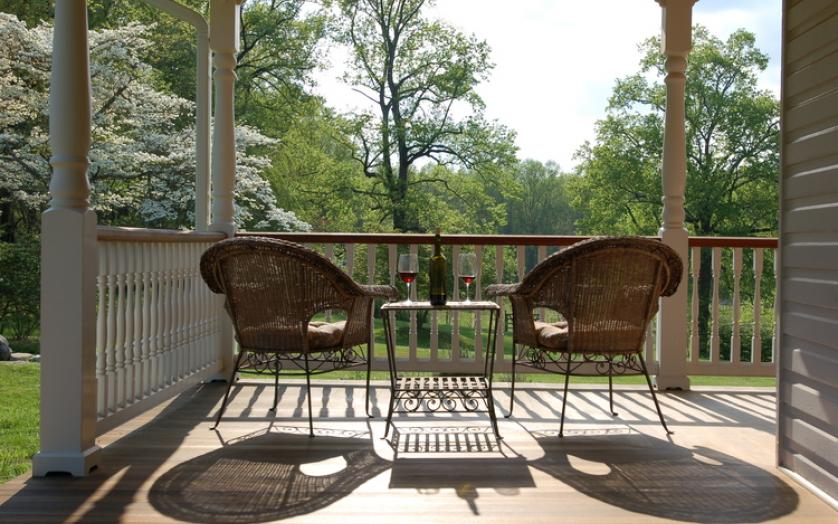 Patuxent Wine Trail
Taste some of the best wines on the Eastern Seaboard while exploring the birthplace of Maryland.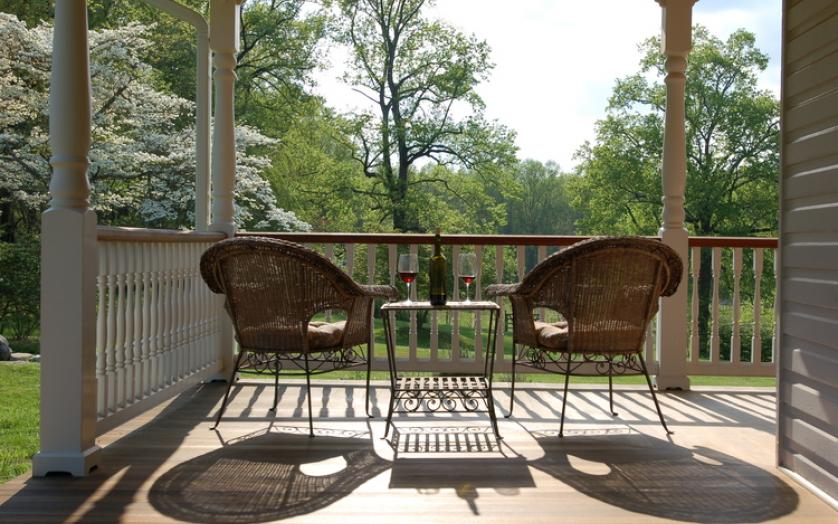 The Patuxent Wine Trail meanders through Calvert and St. Mary's Counties, and is bounded by the waters of the Patuxent and Potomac Rivers and the Chesapeake Bay. On the trail, some of the best wineries in Maryland sit alongside sites that represent the region's rich history—like the Ghost Fleet of Mallows Bay, the Calvert Marine Museum and the Patuxent River Naval Air Museum.
The area is also a great place to enjoy Southern Maryland's outdoor charm or experience the fantastic nightlife and dining options in Solomons Island and downtown Leonardtown.
Southern Maryland Wineries
In just a short time, the wineries of the Patuxent Wine Trail have carved out a reputation for making some of the best wines on the East Coast.
Just like the nearby Cove Point Lighthouse has guided mariners for nearly two centuries, the Cove Point Winery serves as the beacon for a modern generation of discerning wine aficionados. Serving up an intriguing menu of fruit and dessert wines, Cove Point Winery truly captures the flavor of Chesapeake country.
Elsewhere on the trail, Fridays Creek Winery capitalizes on their rich, fertile soil and the stately old tobacco barn that has been converted to a tasting room. Visitors can sip premium wines in the cozy space. Perigeaux Vineyards & Winery is also an unforgettable addition to Maryland's burgeoning wine scene. Perigeaux takes its name from a small village in France where Mark Flemming, one of the owners, lived and studied wine making.
If you're looking for award-winning wines, look no further than Port of Leonardtown Winery. Harnessing the growing power of a collective of Southern Maryland growers, Port of Leonardtown has made a habit of producing double-gold winners like their unforgettable Barbera Reserve 2015 and mind-blowing Old Line Red, a wine truly worthy of Maryland's Old Line mantle.
Speaking of worthy, Running Hare Vineyard is spread luxuriously across 300 acres of ideal, Southern Maryland soil. With its neo-Tuscan architecture, crisp whites, and rich, complex reds, a trip to Running Hare can feel like slipping into the Italian countryside. Also reminiscent of Italy, Slack Winery specializes in Italian-method wines to pair with Maryland seafood. The blissful wines are produced at Jubilee Farm, where 139 acres invite you to get lost in the vineyards and peacefully stroll along Blake Creek, glass in hand. In Solomons, head to Solomons Island Winery's tasting room, right next to the island pier. It is the perfect place to toast a sunset. Don't miss out on their exceptional, small-batch wines.
And if you'd like to celebrate Thanksgiving all year round, head to Thanksgiving Farm Winery. With wines produced exclusively from their own meticulously cultivated grapes, it is the perfect place to sip, savor and then bring home a bottle for your table and make every meal a Thanksgiving feast.
Sip your way through the Patuxent Wine Trail and cheers to the charms of Southern Maryland!