Maryland is truly unique in the number of places that tell inspiring stories of the heroic men, women and children who fought for freedom from slavery along the Underground Railroad. 
September is International Underground Railroad Month and the perfect time to discover more about those involved in the Underground Railroad, including Maryland's courageous Harriet Tubman, the brilliant orator Frederick Douglass, and thousands of freedom seekers. Maryland is open for heroes.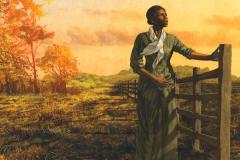 Photo By: Maryland Dept of Natural Resources
Photo By: Banneker Douglass Museum's Fine Art Collection
2

Following In His Footsteps: Experience the Maryland Frederick Douglass Driving Tour

Born on a farm on Maryland's Eastern Shore, Frederick Douglass chronicled his experiences in slavery and is regarded as one of America's most prominent and influential orators, abolitionists and statesmen. Discover the real Frederick Douglass in the places that shaped him on a driving tour that starts on the Eastern Shore and takes you through Annapolis and Baltimore.
More info....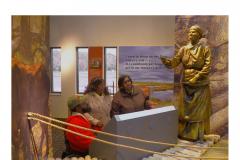 3

Explore Maryland's Underground Railroad Network to Freedom

Hidden in Maryland's landscapes are the stories of hundreds of freedom seekers who risked their lives to escape slavery. Full of courage and inspiration, more people successfully fled from bondage in Maryland than from any other state.
More info...