You'll enjoy spring's beauty at these not-to-be-missed events, from flower shows to kite-flying demonstrations to May Day celebrations. There are plenty more events to fill your calendar with, too—see them all in our comprehensive Calendar of Events.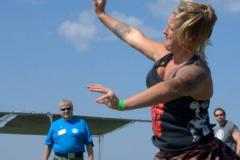 Image Credit: Fair Hill Scottish Games
1

Fair Hill Scottish Games

May 2020
One of the premier festivals in the region with competitors and performers from around the world.Competitions features feats of athletics prowess, Highland dancing skill, and pure musical talent. Get in touch with your clan pride and immerse yourself in old Scottish culture with weaving and herding demonstrations.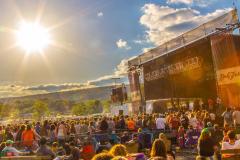 2

Maryland's Summer of Music

Spring/Summer
Mountain melodies, jazz, funk, metal and more fill Maryland's Summer of Music. From DelFest (May 23-26, 2019) and beyond the National Folk Festival's second year in Salisbury (September 6-8, 2019),  the summer of 2019 brings a wall of sound and a symphony of styles to the Free State. Share your music experiences with us on social media using #MarylandMusic, and make sure to check out Maryland's Summer of Music lineup.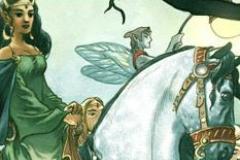 Image Credit: Balticon
3

Balticon - Maryland's Regional Science Fiction Convention

May 22-25,  2020

Featuring multiple tracks of fantastic programming including authors, artists, scientists, musicians, podcasters, publishers, editors, costumers and other creative SF luminaries. Visit the Art Show and Dealers Room, attend one of the concerts or a dance, or take a break in the Gaming room or Video or Anime Room. 
---
More about Balticon Regional Science Fiction Convention
---
Type:
Events
---
Location:
202 E Pratt St
Baltimore, MD 21202
410-563-2737
---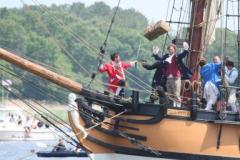 Image Credit: Chestertown Tea Party Festival
4

Chestertown Tea Party Festival

May 22-24, 2020
The annual Chestertown Tea Party Festival, during Memorial Day weekend, celebrates colonial resistance to British rule with a Tea Toss, Raft Race, Street Party, Colonial Parade, Performers and Strolling Musicians, Children's Events including "Sneaker Creeper" and Sultana Sails.
---
More about Chestertown Colonial Tea Party Festival
---
Type:
Events
---
Location:
Downtown Chestertown
Chestertown, MD 21620
443-480-8576
---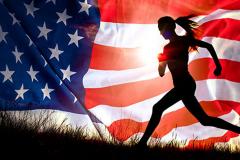 5

Memorial Day Weekend Events

May 22-25, 2020
As we kick off the summer season, let's this opportunity to pay our respects to the men and women who made the ultimate sacrifice for our country and freedom.
Memorial Day Events ...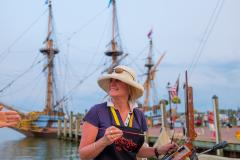 Image Credit: Bob Peterson
6

Plein Air

Spring-Summer 2019
Plein Air painting is a phrase borrowed from the French meaning "open (in full) air." It is used to describe the act of painting outdoors, where a painter reproduces the visual conditions experienced at the time of the painting. Stroll around and watch artists at work at these Plein Air festivals throughout Maryland.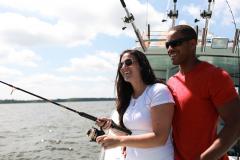 7

Maryland Fishing Tournaments

It's tournament time, so whether it's the fishing rodeo at the local pond, the multi-million-dollar White Marlin Open out over the canyons off Ocean City, or hitting the bay with old buddies for big rockfish and even bigger stories, make your plans now!
More info...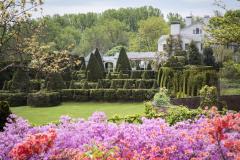 Image Credit: Ladew Topiary Gardens
8

Enjoy a Spring Fling at These Garden Shows

Spring 2020
Say hello to the bright colors of spring Garden Shows all over the state this spring. With spring plantings, amazing crafts and lots more to get you out of the house and back into your yard, you can't miss with this list of great spring shows. 
More info...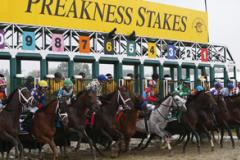 Image Credit: Preakness Stakes
9

Preakness Stakes

May 16, 2020
Join the roar of the crowd and witness the Middle Jewel of Thoroughbred Racing. Old Hilltop comes alive with the running of the Preakness Stakes, where the finest three-year old thoroughbreds compete; truely test a of a horse's raw ability and composure. All eyes will be on the Preakness Stakes as we discover if Triple Crown potential lives on-- because if it doesn't happen here, it doesn't happen at all. More info....
---
More about Preakness Stakes
---
Type:
Events
---
Location:
Hayward & Winner Avenues
Baltimore, MD 21215
410-542-9400
---