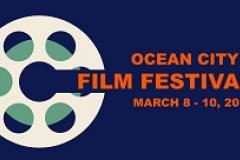 Photo By: Ocean City FIlm Festival
1

Ocean City Film Festival

March 8-10, 2019
The third annual film festival, hosted by the Art League of Ocean City, will feature 100 films by local and international filmmakers of every background and genre. Venues are all around Ocean City, including the Fox Gold Coast Theater, several well-known hotels and Seacrets. 
 
---
More about Ocean City Film Festival
---
Type:
Events
---
Location:
502 94th Street Bayside
Ocean City, MD 21842
410-524-9433
---
Photo By: Annapolis Film Festival
2

Annapolis Film Festival

March 21-24, 2019
The Annapolis Film Festival is well-established as a city-wide, four-day festival, featuring narrative and documentary films in all genres. It is also the place to meet industry guests, attend parties and panels and choose from more than 70 films.
---
More about Annapolis Film Festival
---
Type:
Events
---
Location:
801 Chase St
Annapolis, MD 21401
410-263-3444
---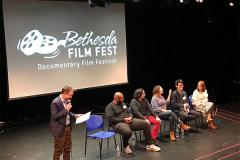 Photo By: Bethesda Arts & Entertainment District
3

Bethesda Film Fest

April 6-7, 2019
This Festival returns with five short documentaries, local filmmakers and question and answer sessions with the filmmakers. The venue is Imagination Stage. The Festival is back for its 7th year. 
---
More about Bethesda Film Fest
---
Type:
Events
---
Location:
4908 Auburn Ave
Bethesda, MD 20814
301-215-6660
---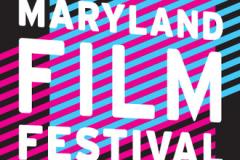 4

Maryland Film Festival - Baltimore

May 8-12, 2019

The Maryland Film Festival runs for five days in Baltimore every May.  It features top-notch film and video work from across the globe. The festival screens approximately 40 feature films and 10 shorts programs of all varieties -- narrative, documentary, animation, experimental, and hybrid -- to thousands of audience members. For every North American feature film screened within the festival, a filmmaker attends the festival to present their work.  Back for the 21st year!
---
More about Maryland Film Festival
---
Type:
Events
---
Location:
1 W North Avenue
Baltimore, MD 21201
410-752-8083
---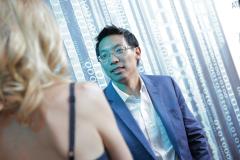 Photo By: AFI DOCS
5

AFI DOCS - Silver Spring

June 19-23, 2019
AFI DOCS is the nation's premier documentary film festival known for showcasing the best in documentary filmmaking from the US and around the world. Join in conversations you won't experience at any other film festival, AFI DOCS harnesses the power of documentary film as an art form and its potential to inspire change. Screenings during this annual five-day event take place in landmark venues in DC and and Maryland, including the world-class AFI Silver Theatre.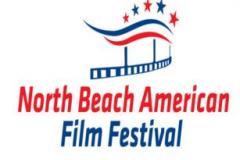 6

North Beach American Film Festival

June 21-23, 2019
NBAFF spotlights films that exhibit multi-cultural and diverse aspects of American life. The festival is organized around screening blocks, and offers seminars. At sunset, weather permitting, there are screenings on the waterfront as well. 
Photo By: Comcast Xfinity Outdoor Film Festival at Strathmore
7

Comcast Xfinity Outdoor Film Festival at the Strathmore - North Bethesda

Dates:  TBA
Enjoy movies on the lawn at the beautiful Strathmore campus for four nights of free flicks benefiting the National Institutes of Health Children's Charities.  This festival is fast becoming a favorite among movie fans.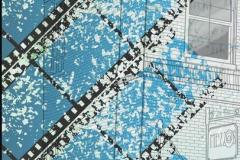 8

The Annual Queen City Film Festival (QCFF) - Cumberland

October 3-6, 2019 
QCFF offers four-days of screenings and educational panels, and welcomes filmmakers from around the world. Located in Allegany County, Cumberland provides a delightful blend of hospitality and history; mingled with charming shops, delicious dining and a vibrant  Arts & Entertainment district. Film categories  include Animation, Appalachian, Cult, Documentary, Horror/SciFi, Kids/Family, LGBT, and Music.
 
---
More about Queen City Film Festival
---
Type:
Events
---
Location:
114 South Centre St
Cumberland, MD 21502
571-274-4517
---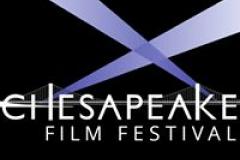 9

Chesapeake Film Festival - Easton

October 2019 - Dates TBA
The only film festival on the Eastern Shore curated by industry insiders highlighting films and documentaries that inspire, enlighten and entertain. Five exceptional venues include the Avalon Theatre.