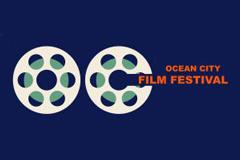 Image Credit: Ocean City Film Festival
Ocean City Film Festival
March 2021
The annual film festival, hosted by the Art League of Ocean City,  features 100 films by local and international filmmakers of every background and genre. Venues are all around Ocean City, including the Fox Gold Coast Theater, several well-known hotels and Seacrets. 
More info...
 
Image Credit: Annapolis Film Festival
Annapolis Film Festival
March 2021
The Annapolis Film Festival includes shorts, documentary features and narrative features, as well as discussions with filmmakers. 
More info...
Image Credit: Maryland Film Festival
Maryland Film Festival Goes Virtual
Spring 2021
The Maryland Film Festival usually runs for five days in Baltimore every May featuring top-notch film and video work from across the globe. The festival was launched in 1999, and presents international film and video work of all lengths and genres.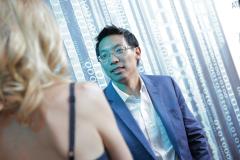 Image Credit: AFI DOCS
AFI DOCS Festival
June 2021
AFI DOCS is the nation's premier documentary film festival known for showcasing the best in documentary filmmaking from the US and around the world.  AFI DOCS harnesses the power of documentary film as an art form and its potential to inspire change. 
Columbia Festival of the Arts
June 2021
The Columbia Festival of the Arts presents a world class celebration of the arts and entertainment that attracts, engages, and inspires the
broad and diverse community it serves.
More info : Film Festival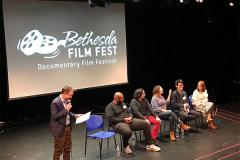 Image Credit: Bethesda Arts & Entertainment District
Bethesda Film Fest
June 2021
The shorts docs of the Bethesda Film Fest feature regional filmakers who are available for discussion after screenings.
 More info...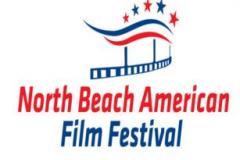 North Beach American Film Festival, North Beach
August, 2020 - Dates TBA
NBAFF spotlights films that exhibit multi-cultural and diverse aspects of American life. The festival is organized around screening blocks, and offers seminars. At sunset, weather permitting, there are screenings on the waterfront as well.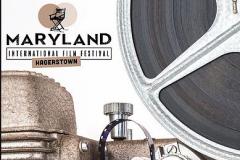 Image Credit: Maryland International Film Festival-Hagerstown
Maryland International Film Festival, Hagerstown
August 28- 30, 2020
Maryland International Film Festival features films from around the world.  In March 2019 the Festival  presented the Mendez Award to Governor Larry Hogan due to the Governor's support of the expansion of the historic Maryland Theatre, the expansion of the Barbara Ingram School for the Arts and the University System of Maryland Hagerstown. The award itself was named for CIA operative and Frederick resident Tony Mendez whose story was told in the 2012 film, Argo with Ben Affleck.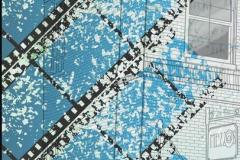 Queen City Film Festival (QCFF) - Cumberland
October 1-4,  2020
QCFF offers four-days of screenings and educational panels, and welcomes filmmakers from around the world. Located in Allegany County, Cumberland provides a delightful blend of hospitality and history; mingled with charming shops, delicious dining and a vibrant  Arts & Entertainment district. Film categories  include Animation, Appalachian, Cult, Documentary, Horror/SciFi, Kids/Family, LGBT, and Music.
More info...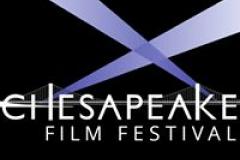 Chesapeake Film Festival - Easton
October 1-4  2020
The only film festival on the Eastern Shore curated by industry insiders highlighting films and documentaries that inspire, enlighten and entertain. Five exceptional venues include the Avalon Theatre.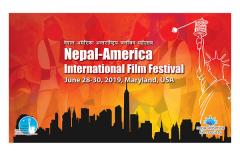 Image Credit: Nepal America Film Society
Nepal America International Film Festival, Hyattsville
Returns in 2021 
The Maryland Nepal America International Film Festival is organized every year by the Nepal America Film Society.  The majority of screenings take place at the Regal Cinemas in Hyattsville.  Films from Nepal, America, Asia, South Asia and all over including films from the Global Peace Film Festival Florida along with films from DC, Maryland, and Virginia are screened.  Please see Festival Website.