Spring is the best time to visit Maryland's public gardens. Here is a list of public gardens in Maryland we think you will love; and check out the events below.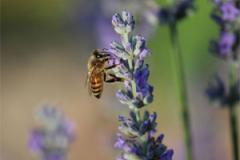 Image Credit: Soleado Lavender Farm
1

Lavender Farms - Multiple Locations

Spring - Summer
Maryland's family-owned lavender farms are not only beautiful and fragrant, they are serene.
More info about Maryland's Lavender Farms
Image Credit: National Harbor
2

National Cherry Blossom Festival, Sakura Sunday, National Harbor

April TBD, 2020
National Harbor will be joining the Washington, D.C. region in the annual National Cherry Blossom Festival which celebrates spring, the gift of the cherry blossom trees, and the enduring friendship between the people of the United States and Japan. Sakura Sunday (April 14) at National Harbor will feature a wide array of free activities including traditional Japanese picnicking with food available for sale, a sake, rosé and beer garden, a Japanese artisans market and world-class Japanese-inspired music and entertainment.
More info....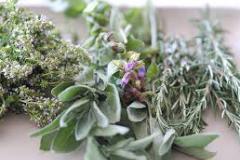 Image Credit: Willow Oak Flower & Herb Farm
3

Spring Herb Festival & Plant Sale - Severn

April TBD, 2020
Celebrate Spring at Willow Oak Flower & Herb Farm. Enjoy the wonderful attributes of herbs and start your spring gardening.  Anise hyssop is the herb of the year. They will have samples of  teas and bite size treats made with the farm's seasoning blends.  Informative demos and food vendors.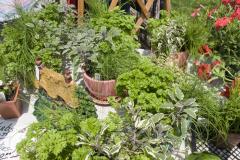 4

Montpelier Festival of Herbs, Tea and the Arts - Laurel

April TBD, 2020
Celebrate spring at this whimsical festival.  Hear live music, stroll among vendors of fine arts, handmade items and more, and see a variety of art exhibits. At this all-day festival, there's never a shortage of things to do.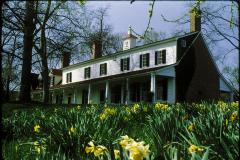 5

Sotterley Plantation Plant Sale & Free Plant Exchange - Hollywood, St. Mary's County

April TBD 2020
Celebrating the Annual Plant Sale. The nurturing volunteers of the Sotterley Garden Guild are responsible for the care and maintenance of Sotterley's exquisite Colonial Revival Garden. All proceeds will support the upkeep of Sotterley's gardens and grounds. The Free Plant Exchange gives gardeners the opportunity to bring their plants and exchange for other annuals, perennials and herbs.
6

May Day in Annapolis

May TBD, 2020
This now-iconic event began in 1956 as a Garden Club of Old Annapolis Towne beautification project. Starting on May 1, stroll past dwellings and businesses in the Historic District of Maryland's capital to see doors adorned with baskets brimming with fresh flowers and colorful ribbons.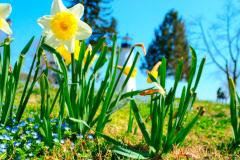 Image Credit: Courtesy of Brigitte Peters
7

St. Paul's Flower Fair - Cambridge

May TBD, 2020
Open Air Market selling flowers, bedding plants, crab cakes and oyster sandwiches. Back for its 41st year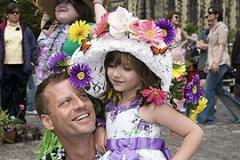 Image Credit: Flower mart
8

FlowerMart - Baltimore

May TBD, 2020
Traditional rite of spring festival in Baltimore's historic Mt. Vernon featuring more than 150 vendors, contests, entertainment, kid's area and fabulous food!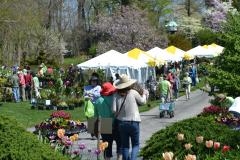 Image Credit: Julie Gilbert - Ladew Gardens
9

Garden Festival at Ladew Gardens - Monkton

May TBD, 2020
Garden Festival at Ladew Gardens is the most anticipated specialty plant, antiques and garden ornament sale in the region, featuring more than 45 unique vendors from throughout the Eastern Seaboard.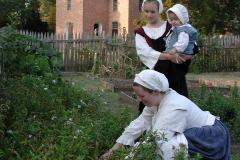 Image Credit: St. Mary's City
10

May Day at Historic St. Mary's City

May TBD, 2020
Welcome the arrival of spring with the colonists in Historic St. Mary's City!  Celebrate with the Maypole, play games, or try your hand at arts and crafts.
11

Cylburn Market Day - Baltimore

May TBD, 2020
Scoop-up a wide variety of annuals, perennials, native plants, veggies and herbs, hanging baskets, trees, shrubs and exotics. Many plants are grown on-site at Cylburn while others come from specialty growers.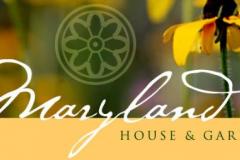 Image Credit: Maryland House and Garden Pilgrimage
12

Maryland House and Garden Pilgrimage - Multiple Locations

April-May 2020
For every person who has wanted to peek into the old house at the end of a lane, now is the time. Generous property owners will open their historic sites to the public for five weekends in April and May during the Maryland House and Garden Pilgrimage (MHGP), an annual tradition since 1937.
More info and tickets...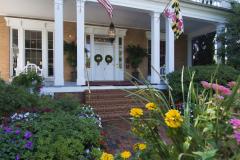 Image Credit: Clark Vandergrift, OTD
13

Secret Garden Tour of Havre de Grace

May 2020
The Gardens de Grace Club organizes a remarkable tour of Havre de Grace's exquisite gardens every May. On Saturday and Sunday, you can walk through the most beautiful private gardens in this charming town.  The Tour coincides with the Annual Garden Mart and Native Plant Sale at the Havre de Grace Maritime Museum.  
Image Credit: Ruthi Stretch
14

Dogwood Festival of Galena

May 2020
Main Street of Galena
The festival kicks off at 8:00 AM with the Dogwood Dart 5K. Join the fun at Dogwood Plaza and Galena Park, which will be bustling with crafts, games at the kids' corner, kids bounce house, beautiful baby contest, live music and beer garden. There will be great Maryland food including crab cakes, soft shell crabs, shrimp and BBQ. The Sassafras River Business Council will be hosting a car show ($10.00 entry fee.)  Admission to the festival and parking is free.
Image Credit: Visit Frederick
15

Beyond the Garden Gates Garden Tour - Downtown Frederick

May 2010
Take a walking tour of six private gardens and two public buildings in this lovely village composed of 18th-, 19th- and 20th-century structures.The tour includes the Historic Uniontown Academy, built in 1851.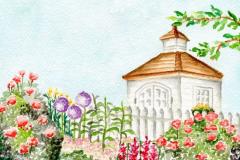 16

Discover Treasured Gardens of Chevy Chase

May 2020
Tour eight charming private gardens in historic Chevy Chase Village. Nationally recognized landscape designers represented are Scott Akers, Richard Arentz, Michael Bartlett, Kathryn Everetts, Barbara Katz, Rodney Robinson, Allan Summers and Guy Williams. Shop the Garden Boutique with myrtle topiaries, annuals, herbs and unique garden treasures. Tickets are $30 prior to 5/18 and $40 day of tour, free for children 12 and under. https://www.gardenclubofchevychase.org