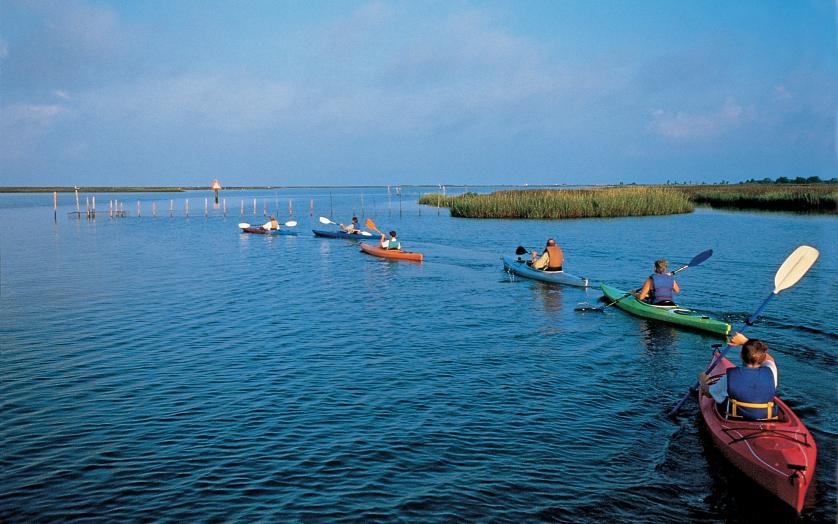 VisitMaryland.org
Paddle a Maryland Water Trail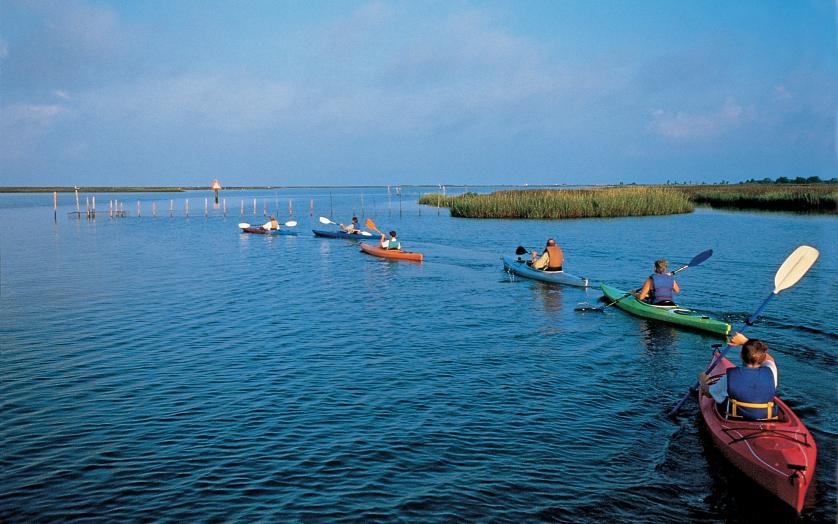 VisitMaryland.org
Guide your paddle through the silvery waters of Maryland's Water Trails for a unique adventure all your own. Choose from an extensive network of water trails that offers up everything from a half-day tranquil escape, perfect for those new to the sport, to an adventure-packed trip or an overnight paddling vacation for those with some paddling miles in their rearview.
Hundreds of miles of water trails present boundless opportunities to explore diverse and stunning landscapes. Each trail is distinctive. Each has an identified route that is mapped, includes public access sites, and shares fun facts about the historical and cultural sites on the trail.
Glide along a wondrously lively mountain stream, weaving through pinnacles and lush mountain greenery. Paddle peacefully through coastal salt marshes, observing waterfowl on the water or perching in tall grasses. Take in the unusual perspective of a city by the water's edge and discover exceptional gems, like a blazing sunset over an urban skyline. The opportunities are endless … the choice is yours.