Plan Your Getaway on the Great Chesapeake Bay Loop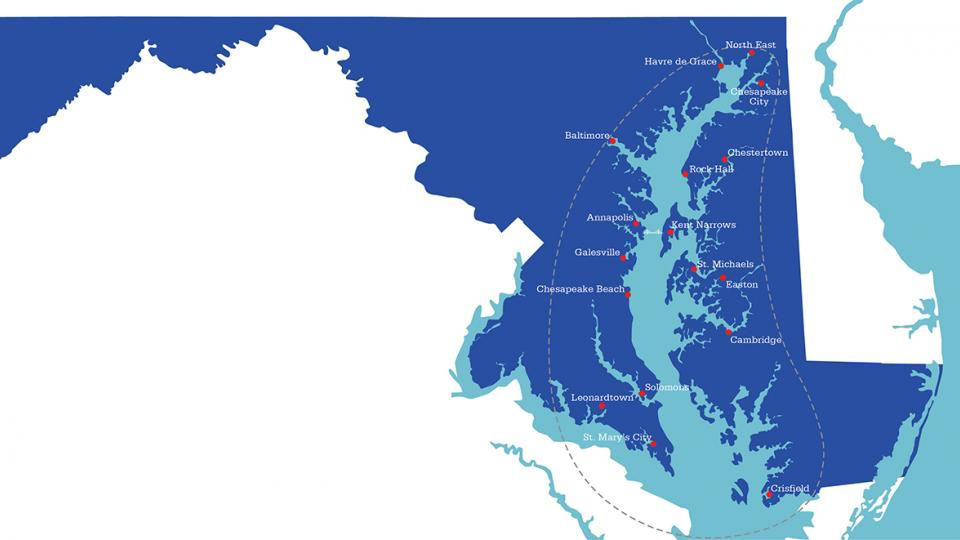 We invite you to visit and explore Maryland's Chesapeake Bay, the largest estuary in the United States and a place of serene beauty. Breathe in her slightly salty air; taste the flavors of her fresh seafood bounty and the farms that line her shores; enjoy her waterfront towns; talk to the locals, some of whom have lingering accents from their ancestors who settled the area over 300 years ago; and feel the freedom of escaping land and being on her waters.
To help you plan your Chesapeake Bay getaway, here are some trip ideas to get the most memories per mile.
Take a Chesapeake Bay Storyteller Tour
Travel Around the Chesapeake Bay
Visit Quintessential Chesapeake Bay Towns
25 Can't Miss Things To Do Along The Great Chesapeake Bay Loop
Stay Along the Great Chesapeake Bay Loop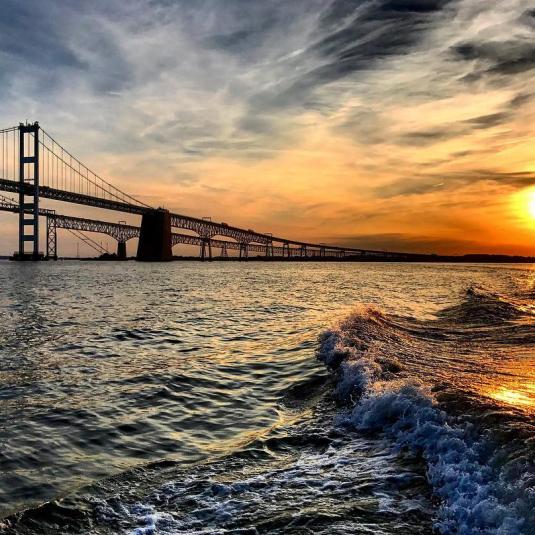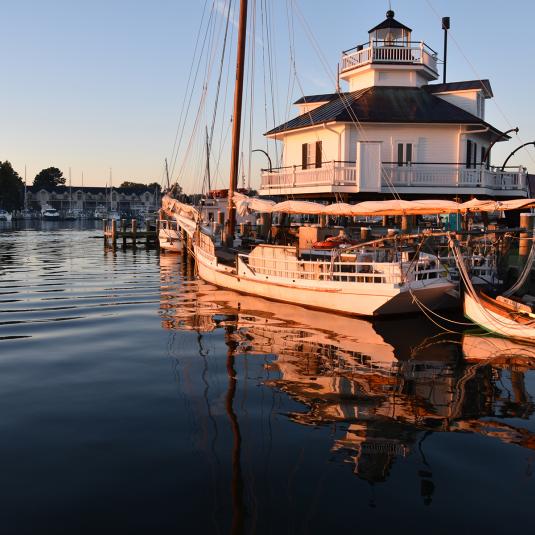 Chesapeake Bay Maritime Museum.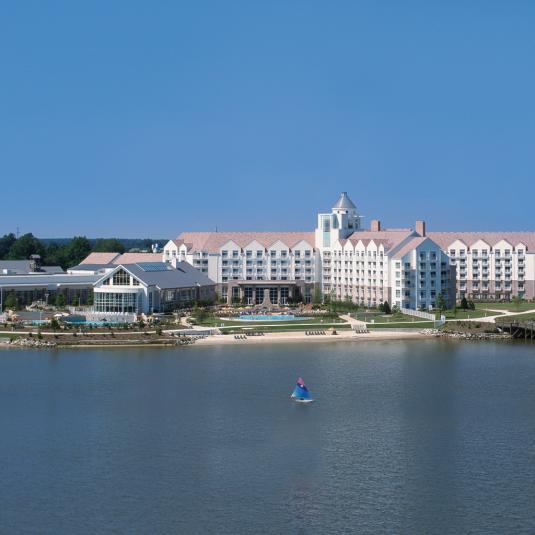 Hyatt Regency Chesapeake Bay Golf Resort, Spa and Marina in Cambridge.
Brown Pelicans seen on Smith Island
To begin your exploration, select one or more QUINTESSENTIAL CHESAPEAKE BAY TOWNS as the starting point for your adventure. Each town has its own personality and displays a distinct mood. Some provide a serene retreat, while others beat with the thriving energy of the city.
Charming main streets with locally-inspired architecture lure you to peruse unique shops and galleries where you will be greeted by friendly staff. Seafood restaurants entice with the aroma and flavors of the day's fresh catch.  And there are places to feed the mind and curiosity too, at numerous maritime and decoy museums.
Along the way, you'll find waterfront access where you can sail on historic oystering vessels or charter boats. Take a guided tour with a Chesapeake Bay Storyteller  to get a behind-the-scenes look at the Bay and its treasures. There are several lighthouses you can tour. These beacons have protected mariners for centuries from the notorious shallow Bay waters.
The Chesapeake Bay is a natural wonder. With a variety of environments, including marshes, wetlands, sandy beaches, hundreds of rivers and creeks, and open waters, the Chesapeake Bay is home to an incredible diversity of plants and wildlife.
Birders and hunters flock here seeking the nearly one million waterfowl that stop to feed and rest on the Chesapeake during their annual migration. An extensive network of national wildlife refuges and state parks, along with a large trail system, provide many places for you to get outside and marvel at the beauty of the region.
Along your journey, thread together several towns or points of interest by traveling on one of MARYLAND'S 18 SCENIC BYWAYS. Come back and explore a new area each time until you've seen them all!