@Motoxdms - Instagram
Chesapeake Bay Storytellers
Experience the Authentic Chesapeake on a Chesapeake Bay Storyteller Tour
@Motoxdms - Instagram
Spend an afternoon feeling the freedom of sailing aboard an historic skipjack, discover mysteries about the Chesapeake's waters and its seafood industry, take a charter fishing tour and land your record rockfish, marvel at iconic lighthouses aboard a ferry boat, or kayak through peaceful marshlands to observe a natural ecosystem in action.
You're welcome to enjoy the best of Maryland by exploring the Chesapeake Bay on a guided water-based tour with a Chesapeake Bay Storyteller, specialized tour companies that have been trained by the Maryland Office of Tourism and the National Park Service to lead tours about our treasured Chesapeake. They are knowledgeable about its history, nature, ecology and more, and are ready to help you discover your Chesapeake.
Stories of Maryland's Chesapeake Bay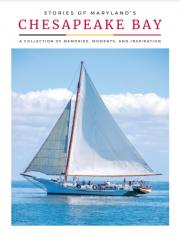 A Collection of Memories, Moments and Inspiration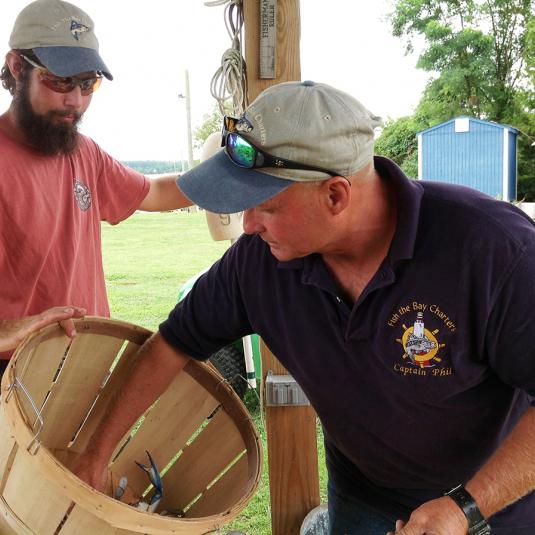 Captain Phil Langley from Fish the Bay Charters collects crabs to demonstrate the watermen's life on
his tours.
Captain Jan Miles has been with Pride of Baltimore, Inc. since 1981. A tall ship master with more than 50 years of experience as a professional sailor, his voyages include six Atlantic Ocean crossings, as well as three Pacific voyages.
Top Things to Do
Charter Fishing/Crabbing Tours
Join a seasoned guide who will take you to the Bay's best fishing spots and provide instruction, tips and tricks to hook a large Striped Bass, while you discover secrets about the magnificent Chesapeake. Some trips also land flounder, sea trout, red drum, croaker, bluefish, spot, perch, or Spanish mackerel. Other trips trot-line for crabs. Rods, bait, tackle, licenses and tours aboard USCG certified vessels provided.
More info....
History Tours
The Chesapeake Bay teems with unique culture that has evolved from centuries of watermen and maritime heritage. Discover her fascinating stories, and experience the sights and sounds on both land and water. From Native American settlements, to colonial sites, boat-building, fish and oyster harvesting, waterfowling, U.S. Naval history and more, there is so much to explore. Some tours are aboard skipjacks, bugeyes, buy boats, paddle boats or other historic vessels, part of the Bay's renowned fishing and transportation industry.
More info...
 
Hook and Cook/Culinary Tasting Tours
Join a thrilling fishing charter for a guided trip, reel in your catch, then clean and grill your fish shoreside. Or you can explore Maryland's signature culinary heritage through a day or weekend retreat where you learn to prepare delectable dishes.  These local farm and dock to table experiences delight the senses.
More info...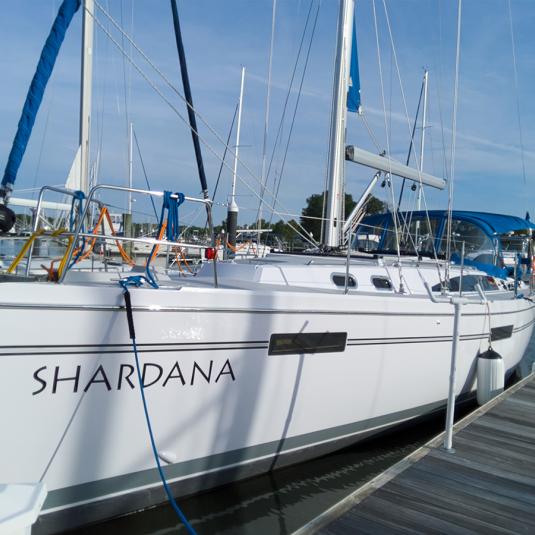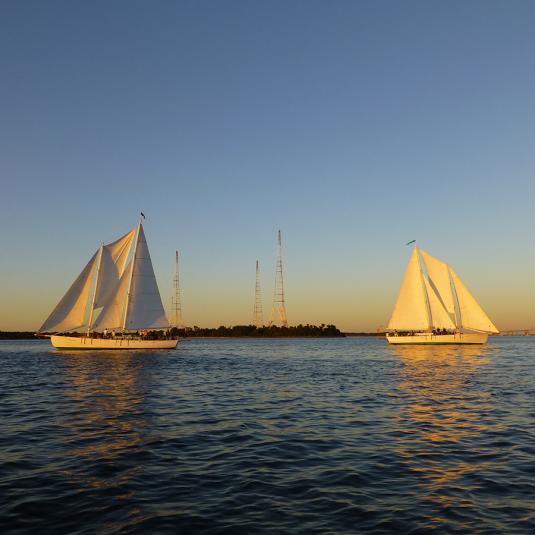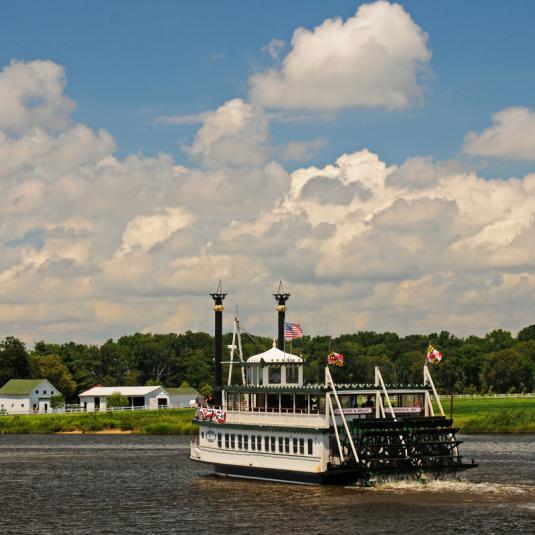 Lighthouse Tours
A lighthouse chaser's dream, Maryland is home to nearly a dozen lighthouses that you can reach by land or water. Find out why Maryland developed the unusual "screwpile" lighthouse, then enjoy a bay sunset with one as the backdrop. A boat tour provides a stunning perspective for these landmarks, taking you to places unreachable by land, where you can imagine navigating these awe-inspiring waters at night while coming home to the safety of the harbor.
MORE INFO....
Natural History Tours
Get up close and personal with the Bay's flora and fauna on an interactive tour perfect for families and the young at heart. Discover what it takes to keep the Bay thriving, healthy and sustainable. Specialty- themed natural history tours may sift beaches for fossils or seine nets for fish and invertebrates. Some natural history tours are paddling adventures, while others are aboard larger sailing vessels, fishing boats or power boats. The opportunities are endless.
MORE INFO....
Paddling Tours
For the active and adventurous or those seeking to connect with nature, a paddling tour is the answer. Kayaking on a flowing stream or river is a great way to deeply explore the natural world. Ducks, snails, flowering plants and more can be at eye level. While you marvel at their beauty, your guide is ready to help you understand their significance. Paddling tours can be heart-pumping adventures where you'll be surprised by what's around the next bend, or they can be tranquil explorations that reveal the Bay's mysteries and leave you feeling grounded.
MORE INFO...
Guests enjoying a kayak trip in a remote wetland on the Chesapeake Bay.
CHAP Tours provides fossil collecting tours along the cliffs of the Chesapeake Bay's western shore.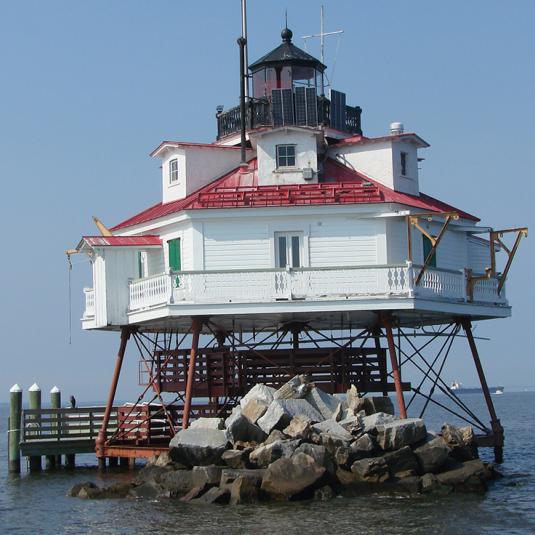 The Thomas Point Shoal Lighthouse is the only screw-pile lighthouse in the Bay, which stands in its original location.
Sailing Tours
Sailing is a quintessential Chesapeake experience, and there are many places and means to serve up its pleasure.  Take a spirited cruise under sail and skate across the Bay with the breeze behind you and the sun kissing your face. Book a charter and anchor in a cove to swim and fish for a relaxing fun-filled day, or enjoy a tour aboard a historic workboat like a skipjack or schooner to explore the heritage of this vital and valuable waterway.
MORE INFO...
Sightseeing Cruises
There are so many ways to absorb the sights, sounds and sensations of the authentic Chesapeake as you glide across her waters. Relax on a sunset cruise framed by an iconic screw-pile style lighthouse. Tour a bustling harbor and see historic landmarks from a maritime viewpoint like no other. Watch a skilled Osprey or graceful Great Blue Heron fish for its dinner.  Whether aboard an historic paddle boat, ferry boat, skipjack, sailboat, kayak or yacht, there's a sightseeing excursion just for you.
MORE INFO...
Watermen's Life Tours (Crabbing and Fishing)
Live the waterman's life as you tong for oysters, pull crab pots and cull crabs from the Bay, aboard a "deadrise," the Bay's traditional working fishing vessel. Find out what it's like to rise before the sun and work the waters to bring in the day's harvest, preparing it for market. Hear tales about the history of the Bay's fishing industry, the plans in place to keep it thriving, and your role in helping this traditional livelihood stay afloat.
MORE INFO...
Chesapeake Bay Storytellers