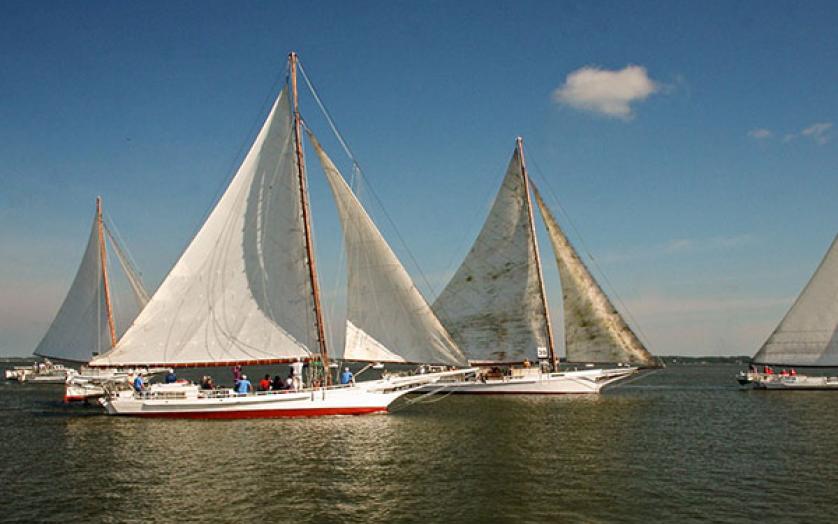 Celebrate Treasured Chesapeake Traditions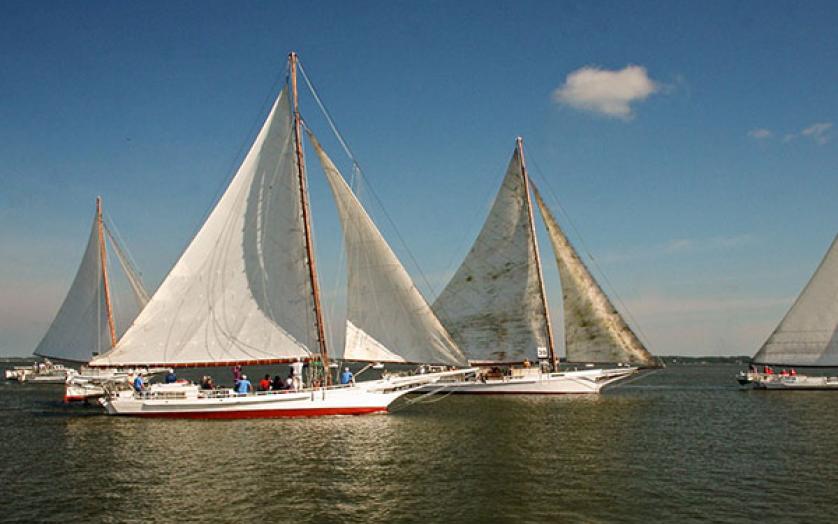 At the heart of Maryland, you'll find the Chesapeake Bay. Celebrate this national treasure, its people and our traditions at these amazing events.
1
Watermen's Appreciation Day
Chesapeake Bay Maritime Museum, St. Michaels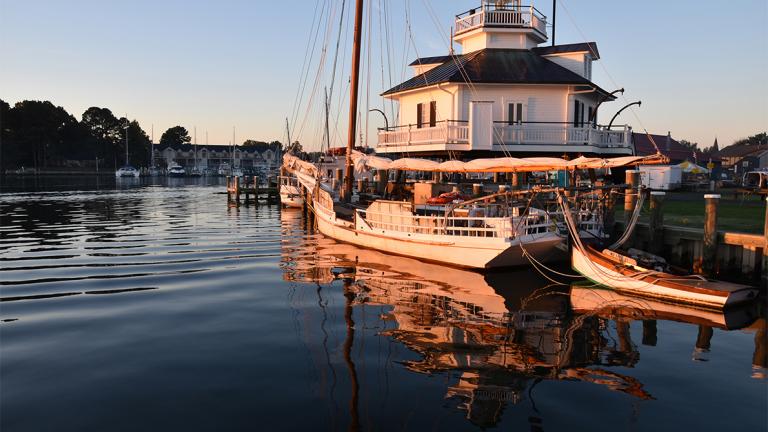 August 8, 2021
Enjoy the beautiful St. Michaels waterfront for a spirited boat docking contest, steamed crabs and other delicious Eastern Shore favorites, plus live music, beer, boat rides, family activities and more.
2
Seafood Feast-I-Val
Cambridge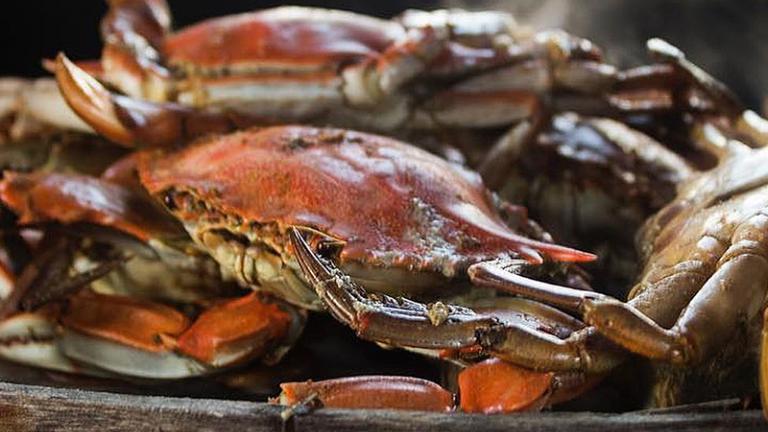 August 14, 2021
All-you-can-eat menu includes steamed crabs, crab soup, fried clams and more. Named a Top 100 event by the American Bus Association. Come out rain or shine to Sailwinds Park.
3
Pirates & Wenches Fantasy Weekend
Rock Hall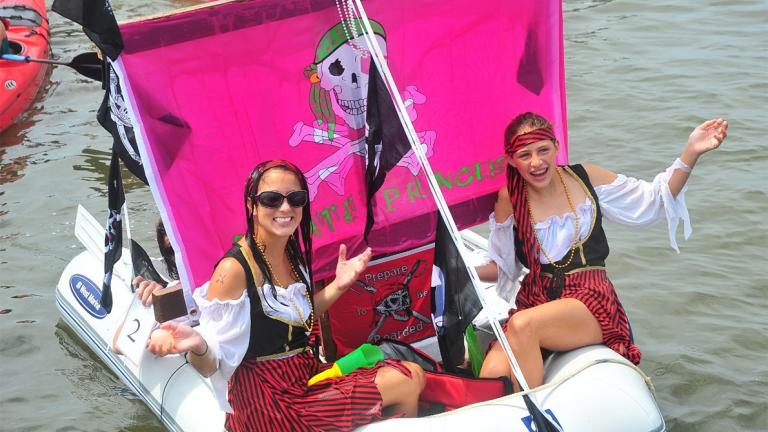 August 13-15, 2021
Town-wide theme party with fun for young and old. Live entertainment, grub and grog, merchants, artisans, decorated dinghy flotilla, beach party, buccaneer's ball, treasure hunt, costume contests and mayhem.
4
National Hard Crab Derby
Crisfield
Labor Day Weekend
On Labor Day Weekend, beautiful Somers Cove Marina hosts this unique fair, with crab picking and eating contests, concerts, fireworks, a carnival and, of course, the National Hard Crab Derby where the fastest crustaceans on earth claw their way to the finish line.
5
Choptank Heritage Skipjack Race
Cambridge
September 2021
This race provides an excellent opportunity to see most surviving traditional Skipjacks up close and under sail as they race on the Choptank River. The parade of Skipjacks and race start and finish are best viewed from Long Wharf Park while enjoying great local food and crafts.
6
Deal Island Skipjack Races and Island Fest
Deal Island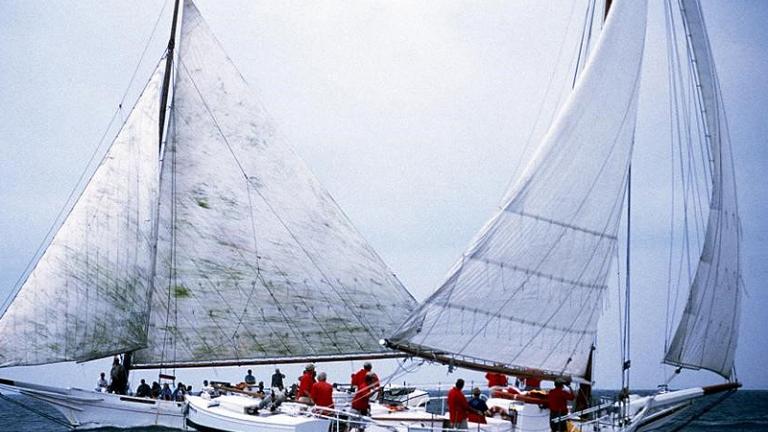 Labor Day Weekend 2021
Weekend-long celebrations with a concert on Saturday night. Sunday brings parades, dancing, a car show, music and local food. Monday begins with the blessing of the boats then the  Skipjack races begin. See boats and  hard working crews battle to be the "fastest in the fleet."
7
Mid-Atlantic Small Craft Festival
St. Michaels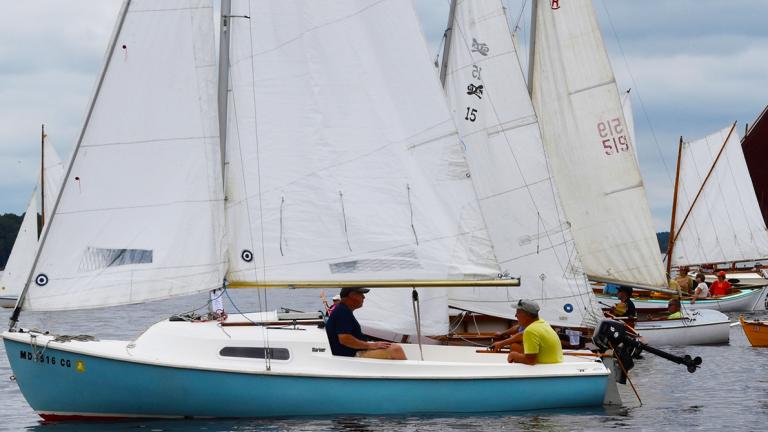 October 1-3 2021
People have been building boats on the Chesapeake for thousands of years. This festival gathers hundreds of amateur and professional boat builders in an amazing flotilla of fun.
8
United States Powerboat Show
Annapolis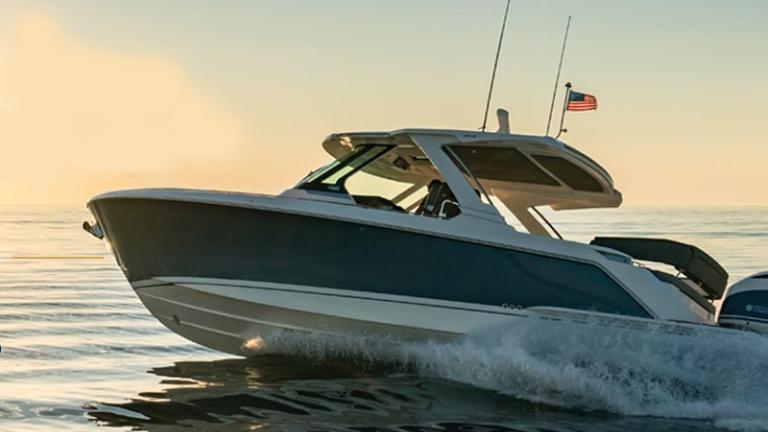 October 7-10, 2021
Miles of docks exhibit everything from luxurious motor and ocean-going yachts and "down east" trawlers to high-performance powerboats and offshore fishing machines. On display are boats of every style from 8' to 80' including water toys of all types, express cruisers, inflatables, paddle boards, ski boats, trailerable powerboats, pontoons and an extensive collection of center console fishing boats.
9
United States Sailboat Show
Annapolis
October 14-18, 2021
Bring the family to this world-famous sailboat show where you will find something for everyone; seminars, clothing & accessories, and boats of all sizes. Enjoy the many shops and restaurants in historic Annapolis.
10
U.S. Oyster Festival
Leonardtown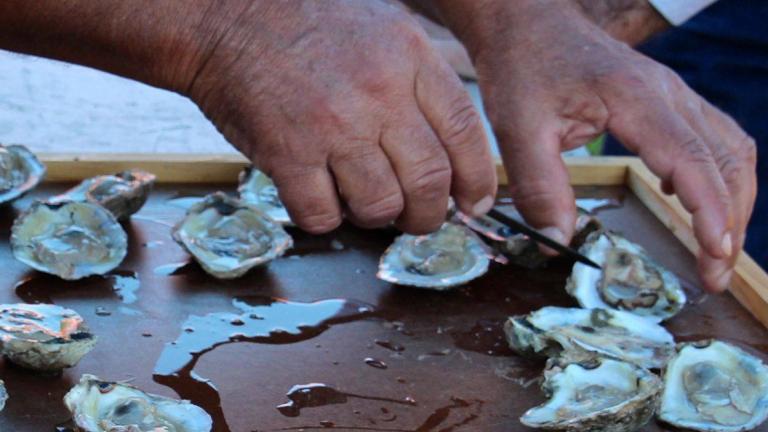 October 16-17, 2021
Celebrate the opening of Maryland's traditional oyster season at the U.S. Oyster Festival. Home of the National Oyster Shucking Championships and King Oyster.
11
Blessing of the Fleet
Coltons Point
October 2-3, 2021
Blessing of the Fleet commemorates the founding of Maryland on St. Clement's Island and the time-honored tradition of blessing the Southern Maryland watermen's fleet of boats. This celebratory event includes tours of St. Clements Island, Blackistone Lighthouse & St. Clement's Island Museum, live entertainment, free boat excursions, Southern Maryland food, local wine tastings, children's activities, fireworks and more.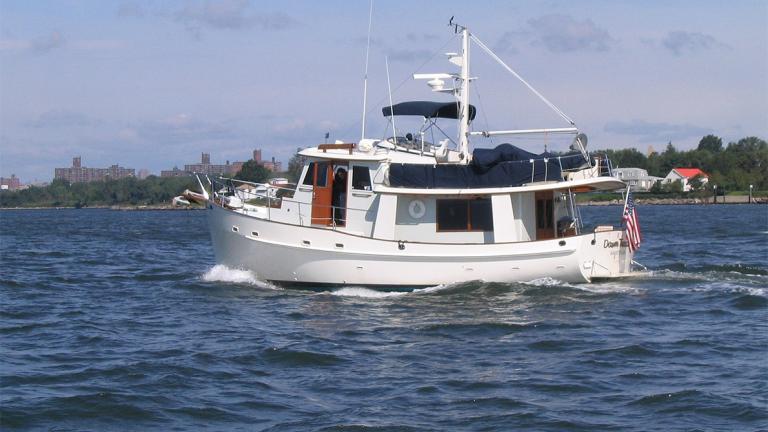 October 2021
TrawlerFest is a PassageMaker boat show, specifically designed for cruising-under-power enthusiasts. See the nation's best in-water display of new and  pre-owned cruising powerboats and enjoy first-class boating courses.