25
25 Can't-Miss Things to Do Along the Chesapeake Bay
Play, sight-see, eat, socialize, collect and explore along Maryland's famous estuary. Use these 25 ideas for things to see and do along the Chesapeake to get you going.
View Entire List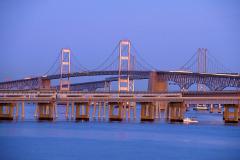 Image Credit: OTD
Great Chesapeake Bay Loop
Come and engage with Maryland's Chesapeake Bay, the largest estuary in the United States and a place of serene beauty.  Breathe in her slightly salty air; taste the flavors of her fresh seafood bounty and farms that line her shores; enjoy her waterfront towns; talk to the locals, many of whom still have the accents of their ancestors who settled the area over 300 years ago; and feel the freedom of escaping land and being on her waters.
More information...
Image Credit: Annapolis Tourism
Annapolis
America's Sailing Capital (not to mention Maryland's capital city) is a charming historic town with a serious sailing addiction. The city draws thousands every October with sail and power boat shows, and the rest of the year is pretty much an informal boat show down at the city dock. The Wednesday Night Sailboat Races that occur April to September are a fun way to celebrate the mid-week. Grab a refreshing drink and watch the boats go by.
More info...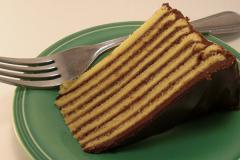 Image Credit: Somerset County Tourism
Smith Island
Smith Island is a cultural treasure, discovered by Captain John Smith and settled about 350 years ago. With the land changing due to erosion, storms, and rising seawaters, you should visit it while you still can. Ride a passenger-only ferry to the home of the famous Smith Island Cake (the state dessert) and listen to the distinctive Elizabethan accents, remnants of the original English colonial settlers. Take a bike with you to sight-see, rent a golf cart or go bird-watching. It's a quiet place to visit, a reminder of a time gone by, and represents a way of life that is slowly disappearing.
Image Credit: Town of Chestertown
Chestertown
Home port of the schooner Sultana and home to a thriving arts community, this beautiful historic college town is just up the Chester River on the Eastern Shore. Don't miss the Chestertown Tea Party Festival in May, which holds reenactments of the 1774 incident when residents dumped tea in the Chester River as a sign of protest and symbol of solidarity with their Boston brothers.