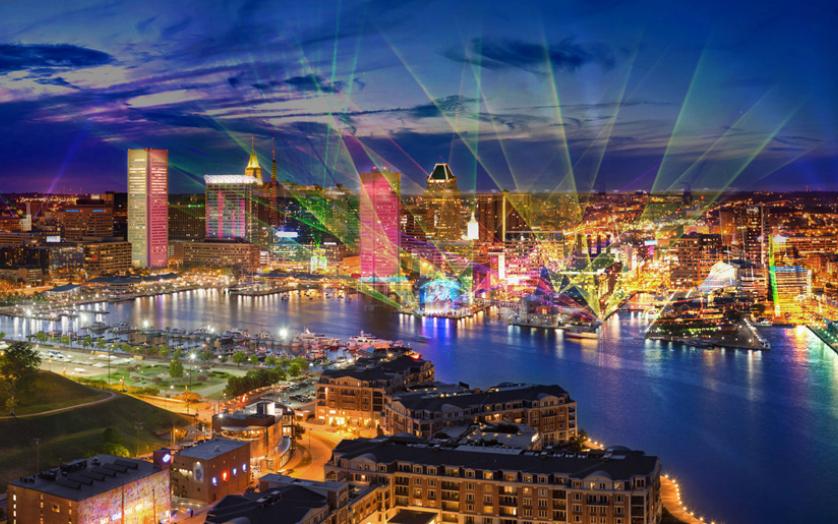 Light City
Baltimore's Multi-Day Festivals are Too Big for Just 24 Hours
These awesome B-More events cram life- long memories into two or three days of fun.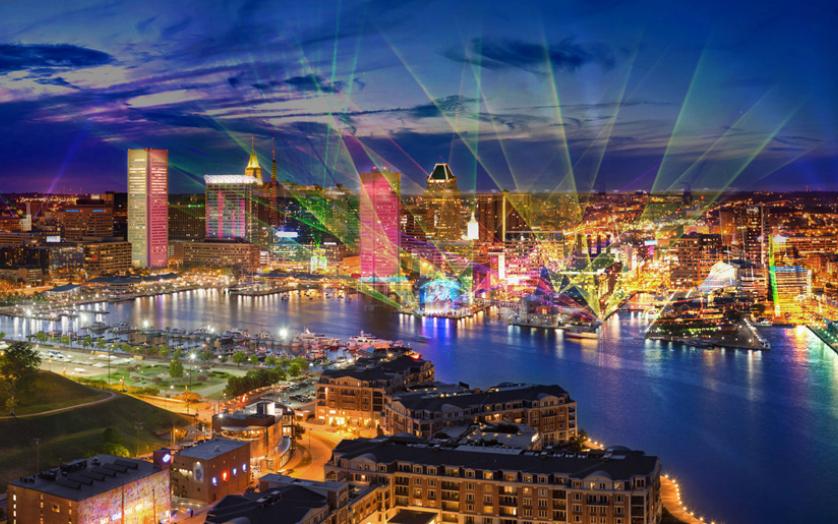 Light City
1
Artscape, the Largest Free Arts Festival in North America
Baltimore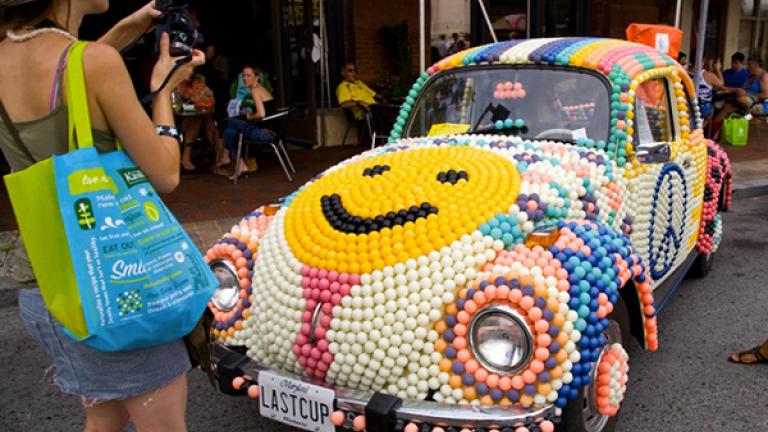 This massive, amazing, and massively amazing festival takes over a broad swath of Baltimore centered on the Maryland Institute College of Art, and celebrates art and artists of every stripe. From symphonies to punk rock and rap to bagpipes, you'll find every genre of music including massive stars like Wycleaf Jean, The Mighty Mighty Bosstones, George Clinton & Parliament Funkadelic, and so many more. Plus, whimsical sculptures, tucked- away galleries, food, eclectic shopping, amusement rides, and performances of every kind. Make it to Artscape once, and you'll be back every year!
2
Set a Course for the Fells Point Privateer Festival
Baltimore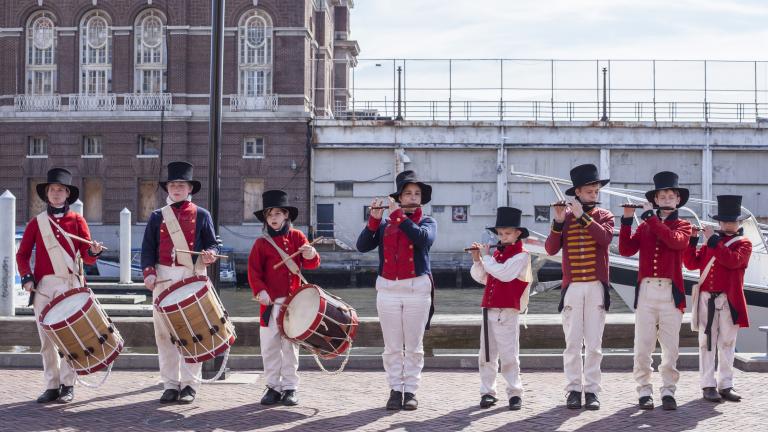 Avast ye landlubber, prepare to hoist the Jolly Roger and set a course for Fells Points' amazingly fun Privateer Festival. What's a privateer, you ask? Well, they're basically pirates, just don't call them that. This historic shipbuilding neighborhood, called a "Nest of Pirates" by the British, breaks out the eye patches, parrots, and peg-legs for this once-a-year favorite with music, great food, and costumes encouraged. Come on out and you arrrrr sure to be hooked..
3
Make Your Plans for Baltimore AFRAM
Baltimore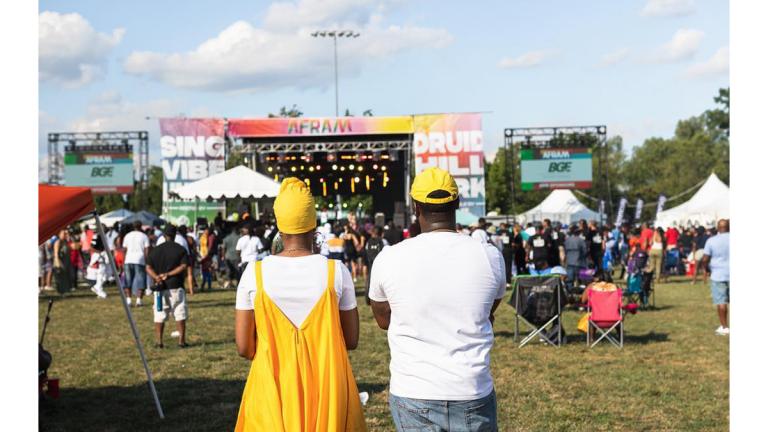 Baltimore AFRAM
AFRAM, an African-American Festival, is an exhilarating tribute to art, music, food, culture, dance and life. One of the largest African-American festivals on the East Coast, AFRAM fills the 745 acre urban oasis of Druid Hill Park (yes, the same Druid Hill Park that gave R&B legends Dru Hill their name). Baltimore AFRAM is two days of community, two days of celebration, and two days of coming home.
4
All Rise for Moonrise, the Best EDM Festival in America
Baltimore
moonrisefestival.com
For seven years, more than 30,000 EDM fans have been descending on Baltimore for two days of driving beats, sick drops, unfettered dance, and the true community of electronic dance music. Planned for Port Covington on the Baltimore waterfront, EDM fans just can't miss this annual gathering.
5
Be Bold, Be Proud, Be Home at Baltimore Pride
Baltimore
Bryan Barnes Photography
What is Pride? The better question is, what isn't it? Pride is what you want from it. Yes, there's the legendary parade, the amazing music, the outfits, and the spirit, but more than anything, Pride is about being with family. One of the oldest and largest Pride festivals in the U.S., and centered on the historic, LGBTQ+ welcoming neighborhood of Mount Vernon, Baltimore Pride has been a safe and thrilling space to let your rainbow flag fly free since 1975.
6
The Preakness Stakes, When Baltimore Takes the World's Center Stage
Baltimore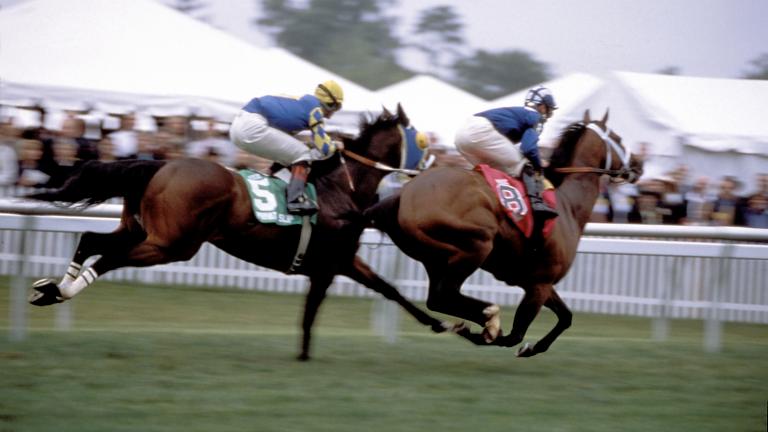 Second jewel in horse racing's legendary Triple Crown, Preakness is so much more than Saturday's two minutes of thundering hooves, it's about tradition, it's about pageantry, it's about coming together with the friends you know you'll see every year. Oh, and of course about 100,000 revelers rocking to massive international bands like Pit Bull on the infield at the biggest and best party on the East Coast. And with two days of racing including Friday's Black-Eyed Susan Day when the fastest fillies take to the track, plus nearby events including the annual Preakness Balloon Festival, there is something for everyone at Preakness.
7
Celebrate the Hairspray Hons in Eclectic Hampden's Annual HONfest
Baltimore
Kevin Moore
John Waters' hit musical Hairspray made the Baltimore "Hon" an icon, and HONfest makes those high-haired, extravagant ladies the centerpiece of two days of music, food, fun, and of course Hon beauty pageants! Known for towering beehive hairdos, day-glo colored poodle-skirts, and a fashion sense that even pops from deep space, HONfest is two days of music, shopping, and having the best darn time you can in Hampden, Baltimore's bulls-eye for the bizarre. Photo courtesy of Kevin Moore.
8
Maryland DeathFest Takes the Metal to Eleven
Maryland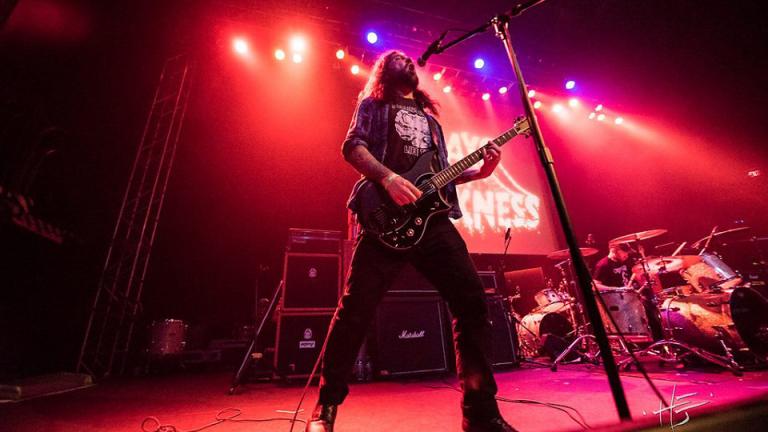 Deathfest
If you're wondering how much more metal Maryland DeathFest get, the answer is none. None more metal. Dedicated to bringing big bands and the coolest acts from the global underground together to rock the Old Line State so hard, Maryland DeathFest is a headbanger's heaven.
9
Breath Deep the Tradition at Baltimore Flower Mart
Baltimore
Flower Mart
Taking over remarkable Mount Vernon Place with its towering monuments, dancing water features, and sophisticated Old World beauty, the two-day festival has been a harbinger of spring in Baltimore since 1911. Originally founded to encourage the growing of flowers, fruits and vegetables in the backyards and gardens of Baltimore, this colorful gathering is high on the list of where Charm City finds its charm.
10
Memorial Day Means SoWeBo Arts & Music Festival
Baltimore
SoWeBoFest
Since 1983, South West Baltimore has been celebrating the three-day Memorial Day Weekend with just about the rockingest party known to humankind, the SoWeBo Arts & Music Festival. Punk rock and puppet shows. Fresh food and fire-eaters. Nothing shows the motley side of Mobtown better than this beloved annual festival.
11
Walk the Red Carpet at the Maryland Film Festival
Baltimore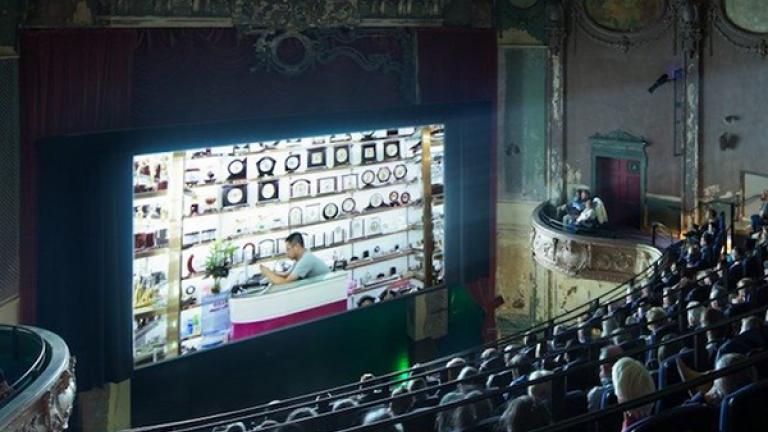 Maryland Film Festival
Now with its permanent home in the renovated, historic SNF Parkway theater, the Maryland Film Festival brings the avant garde and crowd-pleasing films alike to the streets and theaters of Baltimore. With appearances by the stars and the filmmakers, and of course the beloved John Waters Pics-- a curated closing night show with selections by Charm City's auteur of the odd, the Maryland Film Festival has been a must for film fans since its founding in 1999.
12
The Fells Point Fun Festival is Lots of… Well, Fun!
Baltimore
Now entering its seventh decade of music, food and, um, did we mention fun? It's right there in the name, the Fells Point Fun Festival is just that. FUN! Started in 1967 to fight plans to build a highway over the neighborhood, the Fells Point Fun Festival has become an icon of neighborhood pride in this most welcoming community. Spanning seven city blocks in this historic waterfront neighborhood, it's a guaranteed great time.
13
The Streets of Little Italy Come Alive During the Madonnari Arts Festival
Baltimore
Little Italy Madonnari /Art: Tiberio Mazzocchi
Any day spent in Baltimore's world-famous Little Italy is a good day, with amazing food, welcoming smiles, and warm atmosphere, but the Madonnari Arts Festival takes things to a beautiful new level as artists from around the world bring art literally everywhere as the streets become a canvas for unbelievable chalk art.
14
Fill Your Need for Speed at Maryland Fleet Week & Air Show
Baltimore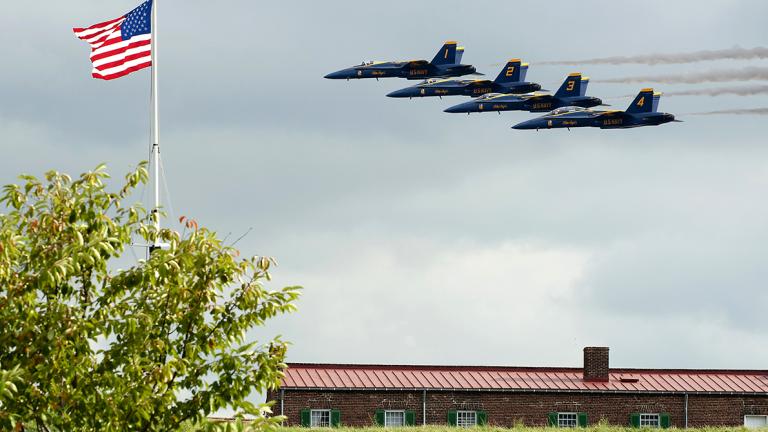 Jay Baker
Every other year, Baltimore and Maryland roll out the red carpet for our military as Charm City hosts its spectacular Fleet Week & Air Show. Grey-hulled navy ships descend on Baltimore harbor for tours and more, while the skies above Fort McHenry become a showplace for fast flying fighter jets including the legendary U.S. Navy Blue Angels and U.S. Airforce Thunderbirds.