MARYLAND FLEET WEEK & FLYOVER BALTIMORE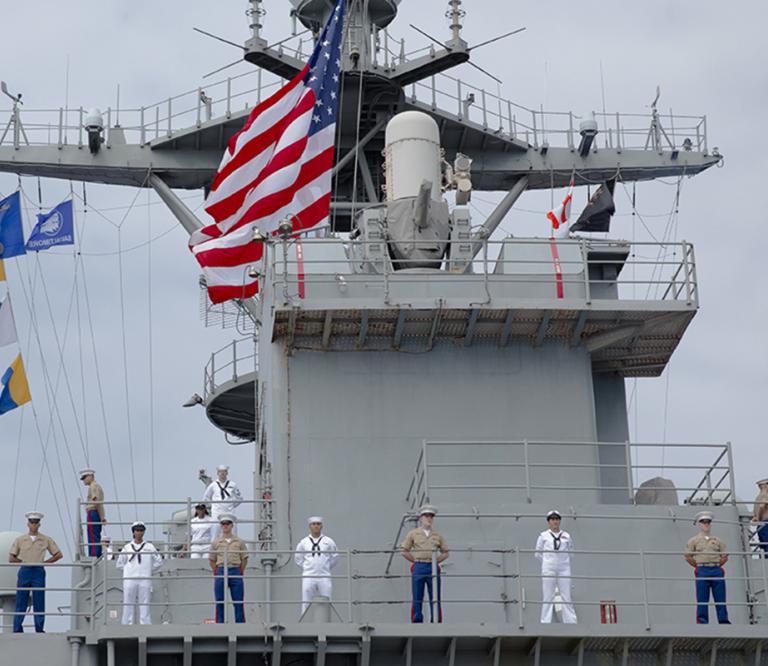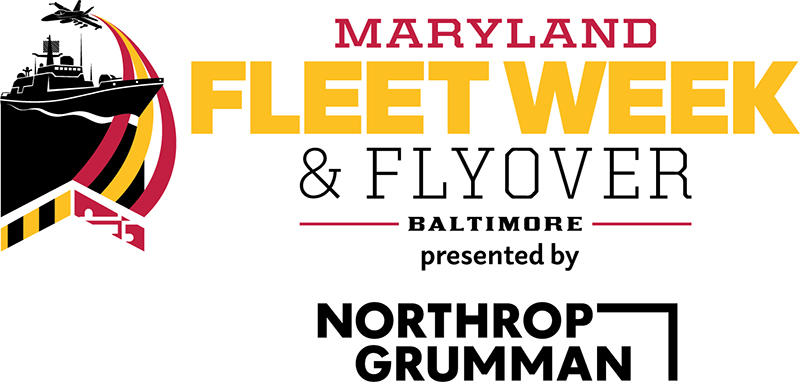 MARYLAND FLEET WEEK & FLYOVER BALTIMORE
Maryland Fleet Week & Flyover Baltimore presented by Northrop Grumman returns to Baltimore City and Baltimore County with an exciting line-up of ship tours, festivals, flyovers, and educational activities, taking place June 12-18, 2024, at the Inner Harbor, Fells Point, North Locust Point, and Martin State Airport.
FLEET: Ships begin arriving in Baltimore on Wednesday, June 12 and include United States, and international naval ships, U.S. Coast Guard vessels, NOAA (National Oceanic and Atmospheric Administration) and Army Corps of Engineers vessels, and many traditional sailing craft and other working vessels. They will be docked at various locations around Baltimore, including the Inner Harbor West Wall and Piers 1-5, North Locust Point Marine Terminal Pier 4, Under Armour Pier, Canton Pier 13, and Fells Point Broadway Pier.  An official Welcome Ceremony will take place at the Inner Harbor Amphitheater on the afternoon of June 12.
Ships will be open for public tours Thursday, June 13 through Monday, June 17 from 10AM to 5PM unless otherwise indicated.  Download the Fleet Week APP for specific ship schedules to be sure the ship you are planning to visit is open.
FLYOVERS: There will be an exciting series of flyovers of modern and historic military and civilian aircraft, Saturday and Sunday, June 15-16, centered over Baltimore's iconic Inner Harbor. Eventgoers can enjoy seeing and hearing the roar of jets overhead while strolling around the festival or while taking tours of the visiting ships. At Flyover Control, located at the Inner Harbor's Pier 1 USS Constellation Center, National Aviation Expert Matt Jolley will provide up to the minute announcements, commentary, and information on the flyovers.
FESTIVALS: There will be four festival activations during Maryland Fleet Week featuring live musical performances, exhibitors, food and drink, hands-on children's activities, military displays and more.  Fleet Week Festival locations are:
Baltimore's Inner Harbor West Shore Park: June 14-16 from 11am-7pm, 401 Light Street, Baltimore, MD 21202.
Fells Point: June 15-16 from 11am-7pm, Fells Point Town Square and Broadway Pier.  1701 Thames St., Baltimore, MD 21231
Martin State Airport Open House and Festival: June 15-16 from 9am-4pm each day, 701 Wilson Point Road, Middle River, MD 21220
Plus, follow us on social media @mdfleetweek on Facebook, Instagram, and Twitter to get an insider perspective into the Fleet and Flyovers through virtual ship tours and behind-the-scenes experiences.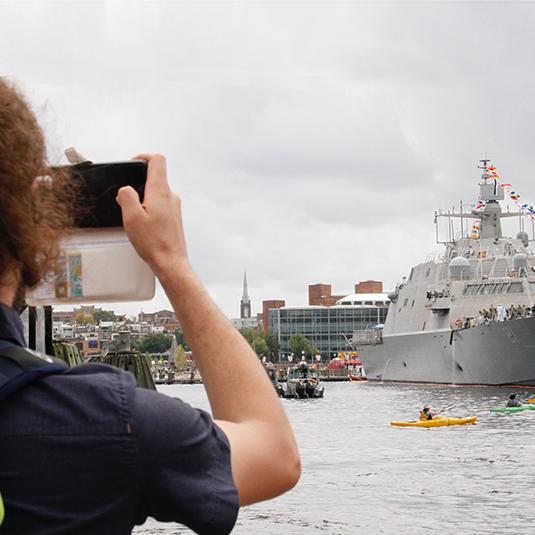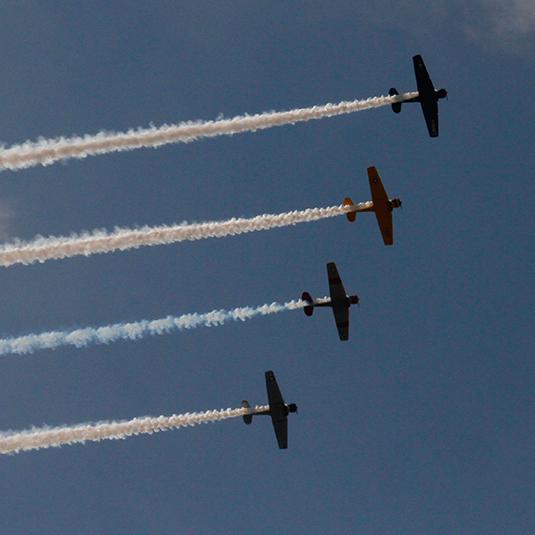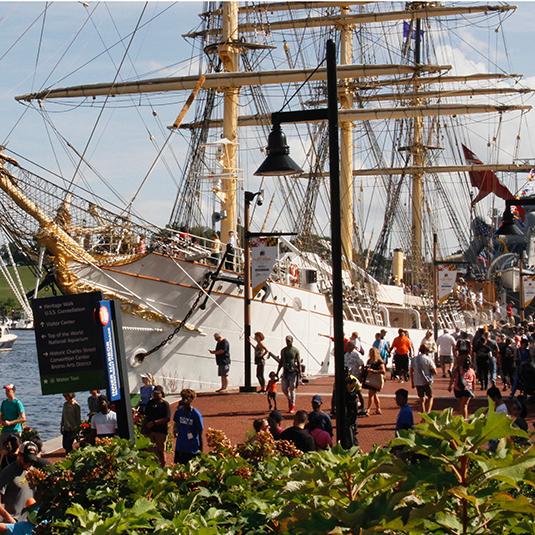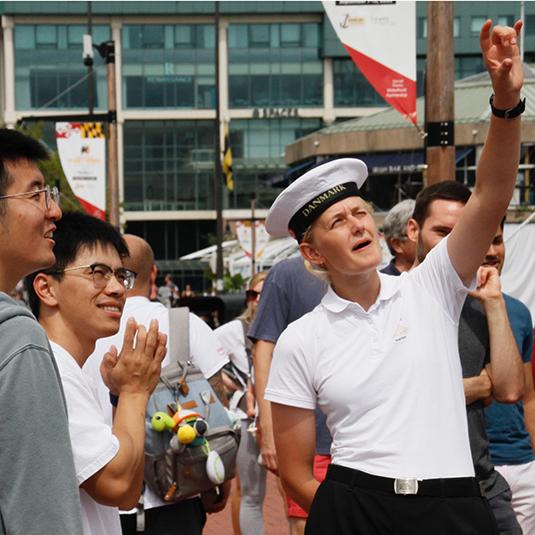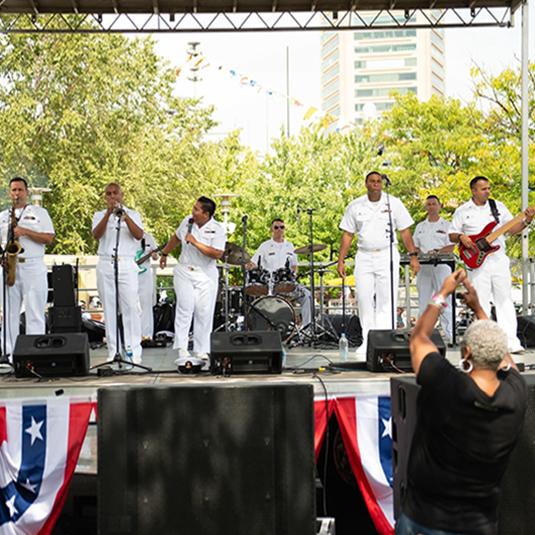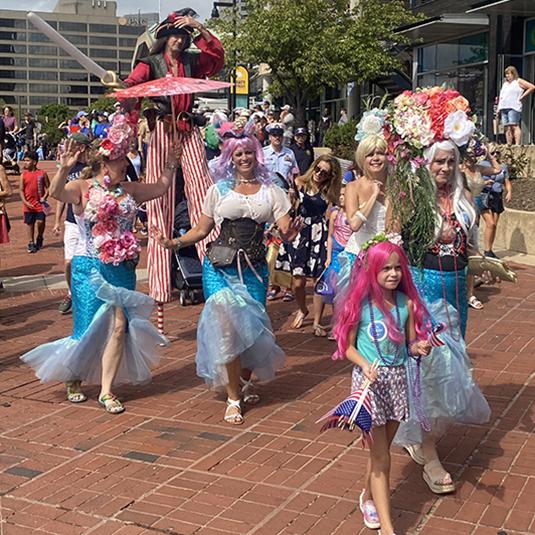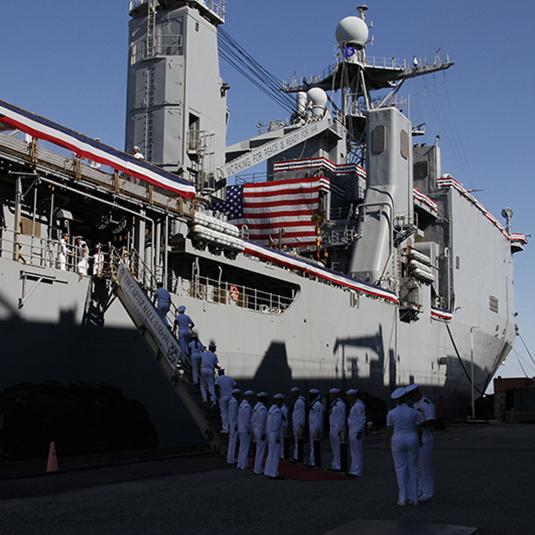 Sign up for the Fleet Week Newsletter to receive updates and information regarding the event including exclusive virtual content.

Help Support Maryland Fleet Week & Flyover Baltimore 
We greatly appreciate your support of Maryland Fleet Week & Flyover Baltimore. Your donation will help us create rich and exciting programming and experiences during Maryland Fleet Week & Flyover Baltimore.  
Would your company like to get involved? Be sure to check out our Sponsorship opportunities.

LEARN MORE ABOUT MARYLAND FLEET WEEK & FLYOVER BALTIMORE