6
Maryland Fleet Week & Air Show Baltimore Events
Maryland Fleet Week and Air Show Baltimore, October 3-9, 2018
Maryland Fleet Week and Air Show Baltimore celebrates the rich maritime traditions of the Chesapeake Bay and the contributions of Marylanders to the defense of the nation. The USAF Thunderbirds' jets and other aircraft will be on display on the Martin State Airport tarmac and in the skies over Fort McHenry and Middle Branch on October 6 & 7 while U.S., Canadian and British navy vessels will be ready for boarding visitors in the Inner Harbor, Fells Point and Locust Point throughout the week and weekend. Enjoy Fleet Week Festival, a free, family-oriented festival throughout Baltimore's Inner Harbor. Catch the wind and join Historic Ships in Baltimore, Sail Baltimore, the City and State along with many partners for the Second Biennial Fleet Week!

#MDfleetweek
View Entire List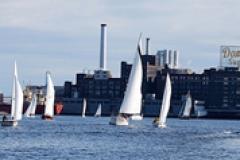 Photo By: Historic Ships in Baltimore
1

Welcome Ceremony

October 3, 2018

U.S. and International naval vessels arrive throughout the day and will dock in the Inner Harbor, Fells Point and Locust Point. In late afternoon, there will be a "Welcome Ceremony" for visiting navies with a band performance, elected officials and sponsors. The event is free and open to the public (Amphitheater, Inner Harbor).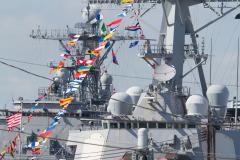 Photo By: Visit Baltimore/OTD
2

Ship Tours

October 4-8, 2018

U.S. & International Navy Ships Open for public touring. (Inner Harbor, Fells Point, Locust Point)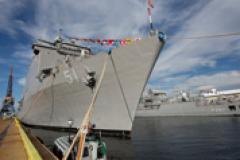 Photo By: Visit Baltimore
3

Fleet Week Festival

October 5-7, 2018

See the fleet, see special exhibits and enjoy entertainment, food and beverage, and much more!  (Inner Harbor)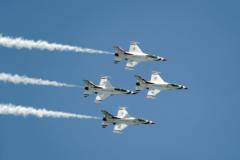 Photo By: DVIDS/USAF/Master Sgt Stan Parker
4

Air Show Baltimore

October 6-7, 2018

The U.S. Air Force Thunderbirds jets will take to the skies and fly only a few feet from wingtip to wingtip! The crowd in Baltimore will get a glimpse of the amazing skills and capabilities that all fighter pilots must possess. The solo pilots integrate their own loud and proud routine, exhibiting some of the maximum capabilities of the F-16 Fighting Falcon – the Air Force's premier multi-role fighter jet displaying the pride, precision and professionalism of American Airmen. The team combines years of training and experience with an attitude of excellence to showcase what the Air Force is all about. Other air show performers to be announced.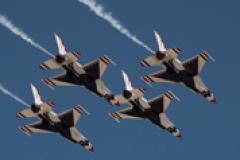 Photo By: USAF Thunderbirds
5

Martin State Airport Open House

October 6-7, 2018

The Open House at Martin State Airport, located in Middle River, offers local Maryland foods, air show souvenirs, music, and lots to do including activities at the Glenn L. Martin Aviation Museum. There will be a display of static aircraft at Martin State Airport. And, this year, there are many more teams flying in and out for the downtown Baltimore Air Show.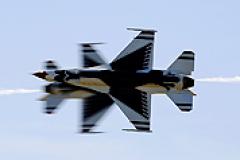 Photo By: USAF Thunderbirds
6

More Events Coming Soon

Many more Fleet Week events are currently being planned.  Stay Tuned!

Contacts:

General Questions:   [email protected]

SponsorSHIPS:         [email protected]

Media Inquiries:        [email protected]

Or call:                       1-866-639-3526