Find African-American artifacts, symphony orchestras, woodcarvings, poetry slams, sculptures, Shakespeare, stoop storytelling and more in the diverse arts and culture scene of Maryland.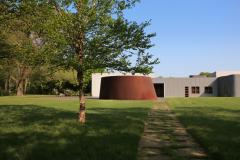 1

Glenstone Museum, Potomac

Glenstone hosts changing exhibitions of modern art in generously proportioned spaces that open up to a terrace overlooking a pond. A limited palette of materials—zinc, granite, stainless steel, and teak—allows the architecture to exist in harmony with the surrounding landscape and the art it houses. Please make reservations in advance for an unhurried, uncrowded experience with the art, architecture and landscape.
More info...
---
More about Glenstone Museum
---
Type:
Art Galleries
---
Location:
12100 Glen Rd
Potomac, MD 20854
301-983-5001
---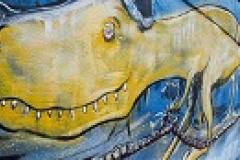 2

Downtown Frederick Public Art Trail

Downtown Frederick is a unique outdoor gallery of diverse and exquisite artwork.  Frederick's public art sheds light on the city's history, as well as the personal dreams and ambitions of its citizens.  Lifelike murals reside on the sides of historic buildings waiting to be discovered.  

Check out Visit Frederick's online interactive map and to learn more about all of the art, or pick up a brochure and map at the Frederick Visitor's Center.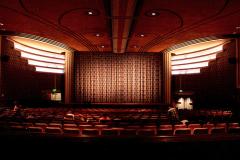 3

AFI Silver Theatre and Cultural Center, Silver Spring

Cinephiles and all those searching for an alternative to mainstream movie-plexes, you can thank Montgomery County and the American Film Institute who partnered to redevelop this historic 1938 theater into a state-of-the-art complex, where you can take in programming largely unavailable elsewhere. See independent features and documentaries, attend a foreign film festival, or watch a series of classic movies, then discuss what you saw at a post-screening reception.
---
More about AFI Silver Theatre and Cultural Center
---
Type:
Performing Arts
---
Location:
8633 Colesville Rd
Silver Spring, MD 20910
301-495-6700
---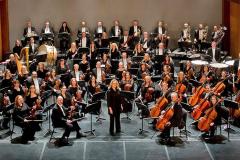 Image Credit: Maryland Symphony Orchestra
4

Maryland Symphony Orchestra, Hagerstown

Visit The Maryland Theatre to enjoy the big and bold sounds of this orchestra that regularly draws audiences from surrounding states. The Maryland Symphony Orchestra plays everything from classics to popular to traditional holiday tunes, so you're sure to find music you love.
---
More about Maryland Symphony Orchestra
---
Type:
Performing Arts
---
Location:
28 W. Washington St
Hagerstown, MD 21740
301-797-4000
---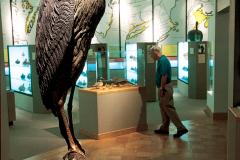 5

Ward Museum of Wildfowl Art, Salisbury

Fittingly situated next to Shumaker Pond, this popular museum features the world's largest collection of antique and decorative decoys. Traverse 12,000-square feet of gallery and theater space for a primer on wildfowl and the chance to marvel at the realistic beauty of some of the best wildfowl wood carvings in the world.
---
More about Ward Museum of Wildfowl Art, Salisbury University
---
Type:
Arts & Culture
---
Location:
909 S Schumaker Dr
Salisbury, MD 21804
410-742-4988
---
Image Credit: Visit Baltimore
6

Baltimore Museum of Art

If modern and contemporary art is your passion, don't miss the exhibitions and collections at this museum, home to the world's largest collection of Matisse, plus 90,000 other works of art. Special activities include drop-in tours, Family Sundays and other events. Admission is free.
---
More about Baltimore Museum of Art
---
Type:
Visual Arts
---
Location:
10 Art Museum Dr
Baltimore, MD 21218
443-573-1700
---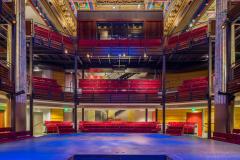 Image Credit: Alan Gilbert
7

Chesapeake Shakespeare Company, Baltimore

Parting is such sweet sorrow, so this company is making sure you don't have to say goodbye to its engaging Shakespearean works just because the weather's changing. A move to a new indoor cultural center near the Inner Harbor keeps its performances going all year, while the Company-In-The-Ruins continues its under-the-stars summer performances at PFI Historic Park, Ellicott City.
---
More about Chesapeake Shakespeare Company
---
Type:
Performing Arts
---
Location:
7 South Calvert St
Baltimore, MD 21202
410-244-8570
---
Image Credit: Allegany Museum
8

Thrasher Carriage Museum, Cumberland

You'll appreciate today's cars, trains and planes even more after a visit to this restored 19th-century warehouse where the horse-drawn carriages on display harken back to a time when transportation wasn't so simple. See funeral wagons, sleighs, milk carts and more, as well as the travel accessories of the day, like bearskin lap covers and charcoal feet warmers.
---
More about Thrasher Carriage Museum
---
Type:
Arts & Culture
---
Location:
19 Depot St
Frostburg, MD 21532
301-777-7200
---
Image Credit: Dante's Bar
9

Dante's Bar, Frostburg

This multipurpose space in the Arts District will satisfy your taste for art and culture, as well as dinner. Order from an eclectic menu with plenty of drink specials, then feast on exhibits of local and regional artists, poetry slams and open mic nights held throughout the year.
---
More about Dante's Bar & Music Venue
---
Type:
American
---
Location:
16 W. Main St.
Frostburg, MD 21532
301-689-9777
---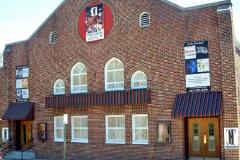 10

Cumberland Theatre

The shows of the Great White Way make their way to this theater in Western Maryland, a multi-purpose community arts facility that has hosted more than 100 productions, including recent favorites such as Happy Days, the Musical; On Golden Pond; Monty Python's Spamalot; and the 25th Annual Putnam County Spelling Bee. Fun fact: Emmy Award-winning, Academy Award-nominated actor William H. Macy serves on the theater's Board of Trustees.
---
More about Cumberland Theatre
---
Type:
Performing Arts
---
Location:
101-103 N Johnson St
Cumberland, MD 21502
301-759-4990
---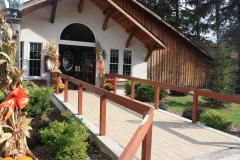 Image Credit: Sarah Duck Garrett County
11

Music at Penn Alps, Grantsville

On Saturday summer evenings, listen to classical and pop music performances at the Great Hall, part of the Penn Alps Restaurant and Crafts Shop complex that also houses the Spruce Forest Artisan Village, home to a cooperative community of artists and artisans.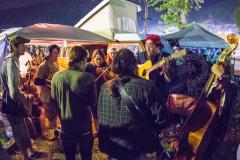 Image Credit: Brad Kuntz
12

DelFest - Cumberland

There's always an outstanding line-up of musicians at this Memorial Day Weekend celebration at Allegany County Fairgrounds centered around one of America's most iconic musical genres — bluegrass. In addition to incredible music on the Grandstand Stage you will find intimate Artist Playshops, Late Night Shows, a Kids Area, Art & Craft Fair and great food and drinks ... plus — plentiful camping space and RV hookups.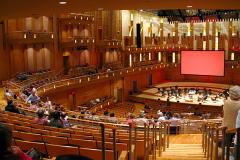 13

The Music Center and Mansion at Strathmore, Bethesda

A variety of performing art shows take the stage at three venues: the Music Center, the mansion, and 16 acres of outdoor space. See internationally-renowned acts at the Music Center, attend a more intimate performance in the mansion or listen to a free concert under the stars. Stop by for afternoon tea in the Tea Room or to see one of the many art exhibits on display.
---
More about Strathmore
---
Type:
Performing Arts
---
Location:
5301 Tuckerman Ln
North Bethesda, MD 20852
301-581-5199
---
14

DC Glassworks and Sculpture Studios, Hyattsville

This public access studio offers art classes ranging from glass-blowing to welding and metal fabrication. So gather some friends and learn a new art form! More info...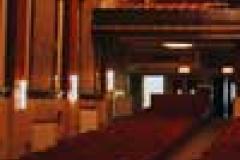 15

Weinberg Center for the Arts, Frederick

Presenting world-class live events in a landmark 1926 venue, the Weinberg enhances the Frederick's cultural scene and strives to entice, educate, and enchant patrons of all ages and interests.
---
More about Weinberg Center for the Arts
---
Type:
Performing Arts
---
Location:
20 W Patrick St
Frederick, MD 21701
301-600-2828
---
16

Hammond-Harwood House Museum, Annapolis

Known for some of the best examples of woodcarving and plasterwork in the country, the architecture of this historic circa-1774 house has earned it the nickname "the jewel of Annapolis." Make an appointment for the two-hour tour to get an in-depth look.
---
More about Hammond-Harwood House
---
Type:
Arts & Culture
---
Location:
19 Maryland Ave
Annapolis, MD 21401
410-263-4683
---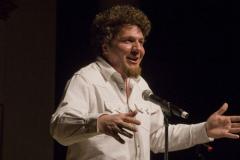 17

The Stoop Storytelling Series, Baltimore

More than 500 stories have been told about the highs and lows of city living in this popular series named after the famous marble "stoops" or steps that front many of the city's iconic rowhomes. A theme is chosen and seven people share a true, personal story in seven minutes to the listening audience. More Information...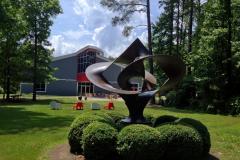 18

Annmarie Sculpture Garden & Arts Center, Solomons

Follow the walking path that winds through the garden alongside St. John's Creek, past the collection of permanent sculpture and loaned works from the National Gallery of Art and Smithsonian Institution. Then put all that inspiration to good use in the Center's creative reuse artLAB, which also hosts Moms' Club classes for the littlest art lovers.
---
More about Annmarie Sculpture Garden & Arts Center
---
Type:
Performing Arts
---
Location:
13470 Dowell Rd
Solomons, MD 20688
410-326-4640
---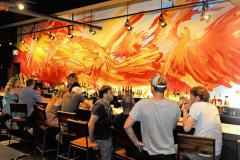 Image Credit: Creative Alliance
19

Creative Alliance, Baltimore

Reclaimed from a historic neighborhood movie theater, the Creative Alliance at the old Patterson Theater has become Baltimore's cozy home for the funky, fun and fabulous. Home of the annual Maryland Folklife Festival, the Creative Alliance has hosted everything from polka to punk-rock and rock operas to Tibetan throat singers. And did we mention the top notch artisanal cocktails? It's a can't miss!
---
More about Creative Alliance
---
Type:
Music Venues
---
Location:
3134 Eastern Ave
Baltimore, MD 21224
410-276-1651
---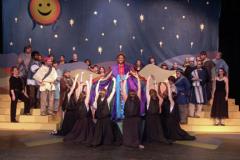 20

Port Tobacco Players, La Plata

Broadway classics like Oklahoma! and Much Ado About Nothing mingle with contemporary and family fare at this theater that has been putting on shows for 65 years. See one of their performances on their home stage inside a former 1940s-era movie theater, or catch a traveling production by their Encore and Encore Kids touring companies.
21

Leonardtown Arts Center

If the purple stairs and green awning at the entrance didn't tip you off to the creativity happening inside, all it will take is a step in the door to clue you in. At this colorful building you can view exhibits, purchase hand-crafted items, and watch artists at work, or even meet the painters, sculptors and jewelry-makers who call this studio space "home."
22

Harriet Tubman Museum & Educational Center, Cambridge

You may know that Harriet Tubman served as a "conductor" in the Underground Railroad to lead other slaves to freedom. But did you also know she was a Civil War Union Army nurse and spy? Learn about Tubman's fascinating life at this museum that chronicles her early years and escape from slavery, and is part of the Harriet Tubman Underground Railroad Byway.
---
More about Harriet Tubman Museum and Educational Center
---
Type:
Attraction
---
Location:
424 Race St
Cambridge, MD 21613
410-228-0401
---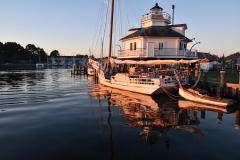 Image Credit: Chesapeake Bay Maritime Museum
23

Chesapeake Bay Maritime Museum, St. Michaels

Dive right in to maritime history at this 18-acre waterfront museum, which in addition to traditional indoor exhibits gives you the opportunity to immerse yourself in nautical life. Chat with a master decoy carver, retired crab picker or visiting shipwright, tour the Hooper Strait Lighthouse, tong for oysters at Waterman's Wharf, apprentice in the Museum's working Boat Yard, and see the largest collection of historic Chesapeake Bay boats in existence.
---
More about Chesapeake Bay Maritime Museum
---
Type:
Attraction
---
Location:
213 N. Talbot St
St. Michaels, MD 21663
410-745-2916
---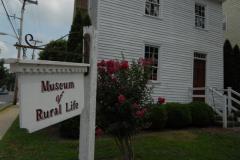 Image Credit: Caroline County Historical Society
24

Museum of Rural Life, Denton

Caroline County was solely dependent on its agriculture for more than 300 years due to its land-locked geography. Learn about the challenges its isolated residents faced when you visit historical dwellings of the time, including an 1824 log cabin, a 1787 "middling planter" home, a 1795 wealthy planter home, and an 1819 merchant home later owned by an African-American family.
---
More about Museum of Rural Life
---
Type:
Attraction
---
Location:
16 N. 2nd St
Denton, MD 21629
410-479-2055
---
Image Credit: Talbot County Tourism
25

Academy Art Museum, Easton

This impressive museum is housed in a regionally-historic building, site of Easton's first chartered school in 1820. When you take in an exhibition, workshop or event here, you'll be in good company—more than 50,000 people visit the museum each year, making it the cultural hotspot of the Eastern Shore. Recent attractions include a display of Downton Abbey costumes, a concert by the Peabody Consort, and a Frank Lloyd Wright exhibit.
---
More about Academy Art Museum
---
Type:
Visual Arts
---
Location:
106 South St
Easton, MD 21601
410-822-2787
---