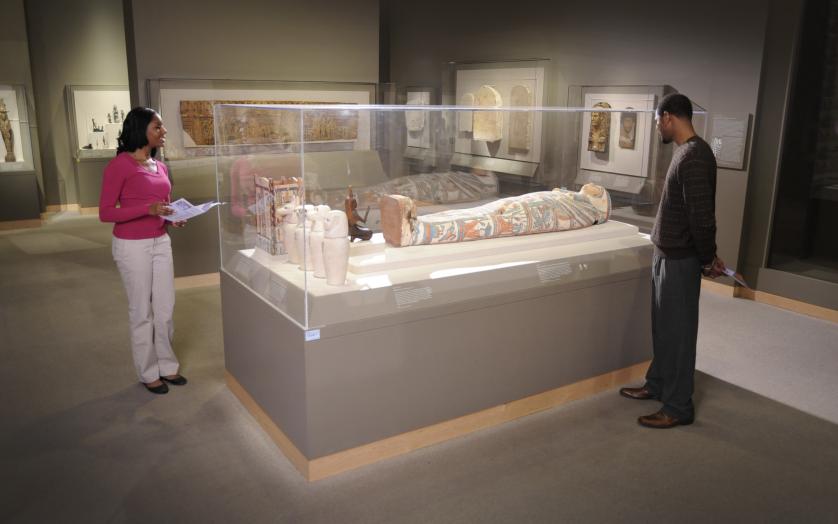 Visit Baltimore
Budget-Friendly Arts & Culture Things to Do
World-renowned museums at out of this world prices.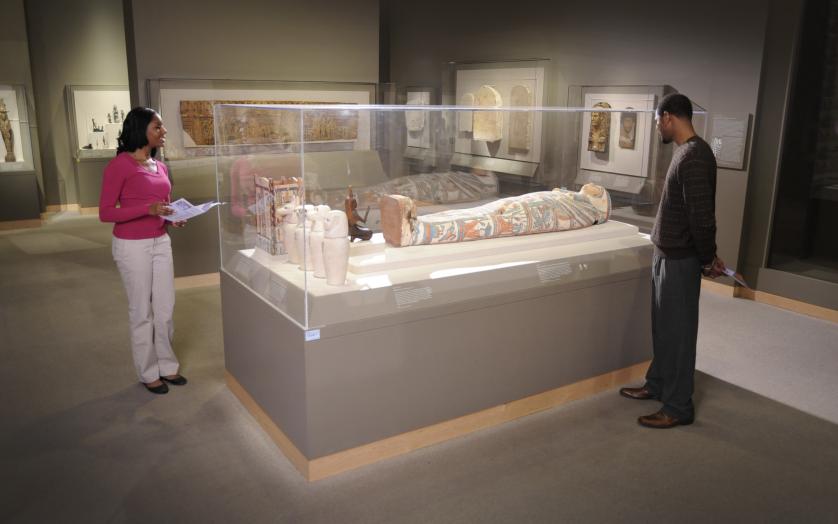 Visit Baltimore
Museums and Galleries
In Baltimore City and Central Maryland, see art from antiquity at the Walters Art Museum, and modern masterpieces at the Baltimore Museum of Art; don't miss the James E. Lewis Museum of Art - it's stunning collection of African and African-American art highlights this museum dedicated to the mingling of art and cultures from around the globe.  
In Annapolis, the Elizabeth Myers Mitchell Gallery at St. John's College attracts 10,000 visitors a year with works by famous artists.  Past exhibits have featured Calder, Rembrandt, and Rodin among others.
Out West, the Washington County Museum of Fine Arts in Hagerstown is hailed as one of the finest small museums in the country, with 7,000 pieces on display and rotating exhibits featuring the works of regional artists.  At the  Cumberland Theatre, visitors can enjoy live performances of all types at a fraction of the cost of other venues.  Tickets range from $10.00 for students to $20.00 for adults. 
In Southern Maryland, for just $5.00 (less for seniors, kids, and military), the Annmarie Sculpture Garden & Arts Center in Lusby serves up 30 acres of sculptures along a meandering, wooded path.  Or, if the weather outside is frightful, stop in to the calvART Gallery in Prince Frederick, dedicated to presenting Southern Maryland artists.  Mattawoman Creek Art Center, created for local artists and emerging newcomers,  is situated within Smallwood State Park, in Charles County. The College of Southern Maryland Fine Arts Center offers three collections for free viewing,  including work of nationally known artists and promising students.  Check for hours. 
The Capital Region is packed with arts options, among them Frederick's Delaplaine Visual Arts Education Center  puts on 50 unique exhibits each year in its 40,000 sq.ft. space and while Bethesda's Strathmore may be best known for performances at its Music Center, its Visual Arts program regularly hosts free exhibitions and educational programs for all ages.  
If you are looking for small town charm along with a vibrant arts scene, take a stroll in one of Maryland's 29 Arts and Entertainment Districts.  In Cambridge, local galleries open their doors each month for the town's Second Saturday Art Walk.  In Salisbury, the Arts Institute and Gallery changes exhibits seasonally.  Every corner of the state offers an "artful" experience! 
Immerse Yourself in Up-and-Coming Art
Open year-round, Baltimore's School 33 Art Center gives contemporary artists a place to display their work (by invitation only) and visitors a chance to see the latest in visual arts selected by renowned guest curators. 
At the Maryland Institute College of Art, 11 campus galleries host more than 80 exhibitions a year, ranging from museum-quality curated exhibits to those conceived and executed by students. 
No list of the arts in Maryland would be complete without mention of Artscape, the nation's largest free, outdoor arts festival. The three-day, family-friendly event is a sensory explosion of visual and performing arts, concerts and children's entertainment, plus food and craft vendors. Prince Georges County's Art on the Trails offers a more subtle arts experience. Walk through area parks and see how local artists have repurposed materials they found on nature trails to create sculptures, totem poles and other fixtures. 
Uniquely Maryland Museums
It might be "closed when the surf is good," but the unpredictable hours shouldn't deter you from visiting Bruce "Snake" Gabrielson's Surfing Museum and Surf Art Gallery in Calvert County. This private collection focuses on the sport and culture of surfing, and is the only one of its kind in Maryland. In Talbot County, the Ouvert Art Gallery presents an eclectic mix of work by local sculptors and painters as well as pieces from nationally recognized artists. 
From May through December, The Allegany Museum celebrates the role of the area in transportation history. Notable items include fossils, a Conestoga wagon, Civil War journals and a carriage used by Teddy Roosevelt. And no listing of museums unique to Maryland would be complete without mentioning the Maryland Historical Society in Baltimore; its huge collection of over a million pieces includes paintings, photographs, manuscripts and more depicting Maryland history and life. Admission ranges from $6.00-9.00, or go for free on the first Thursday of each month.
Maryland's Hidden Gem Museums
The Academy Art Museum in Talbot County maintains a permanent collection of more than 1,000 pieces, including works by famous artists dating to the 1600s, that make this museum a must-see. Go for free on Wednesdays or pay a $3 general admission fee. From September through July, head to the Dennis and Phillip Ratner Museum in Montgomery County to see sculptures, drawings and paintings based on the Hebrew Bible by internationally known artist Phillip Ratner, as well as monthly rotating exhibits by other artists.