There's nothing better than spending the day outdoors, listening to live music and seeing just how creative the people of Maryland can be—not to mention picking up a hand-crafted souvenir of your trip. To see artist at work, check out the many Plein Air Festivals.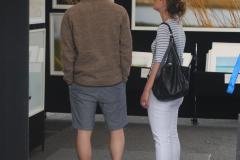 Photo By: Bethesda Urban Partnership
1

Bethesda Fine Arts Festival

May 12-13, 2018
More than 130 artists will display and sell their original fine art and craft. There will be live entertainment and fab food from local restaurants. This popular festival will take place in Woodmont Triangle rain or shine.
---
More about Bethesda Fine Arts Festival
---
Type:
Events
---
Location:
Norfolk & Auburn Avenues
Bethesda, MD 20814
301-215-6660
---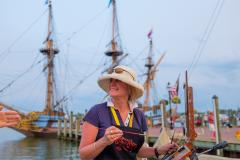 Photo By: Bob Peterson
2

Annapolis Arts Week

June 1-10, 2018
A celebration of of Annapolis and Anne Arundel County's talented and diverse local arts scene. The week-long event involves  the diverse artistic creativity that has made this area an oasis for art lovers with its abundance of art galleries, performance arts studios, musicians, and artistic talent. 
---
More about Annapolis Arts Week
---
Type:
Events
---
Location:
One Dock St
Annapolis, MD 21401
410-280-0445
---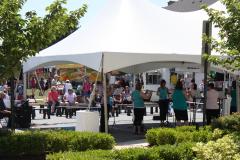 Photo By: Charles County Tourism
3

Charles County ArtsFest, La Plata

June 9, 2018
What better way to spend a Saturday in June than at the largest outdoor arts festival in Charles County? Start your day with an outdoor yoga class, then bring the kids to the children's art tent. With all that is going on, don't forget to browse the wares of more than 60 artists that are on display.
---
More about Charles County Artsfest
---
Type:
Events
---
Location:
La Plata Town Hall
La Plata, MD 20646
301-392-5900
---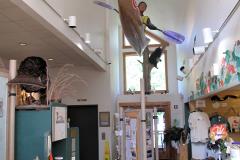 Photo By: Garrett County Chamber of Commerce
4

Art in the Park, Deep Creek Lake State Park

July 14-15, 2018
This state park is a perfect weekend destination, so plan a visit to coincide with this summer art event featuring more than 40 local artists selling their creations, from pottery to paintings to jewelry to photography. Make your own art at the Tye-Dying stations where you can design and dip your own T-shirt (for a small fee). Whether you arrive by boat or car, come spend the day to listen to Dixieland music and soak in art—along with some summer sunshine.
---
More about Art in the Park - Deep Creek Lake
---
Type:
Events
---
Location:
898 State Park Rd
Deep Creek Lake, MD 21561
301-387-7067
---
5

Artscape, Baltimore

July 20 - 22, 2018
The largest free arts festival in the United States, Artscape takes over the Bolton Hill and Station North neighborhoods three days every summer.  From fine artists and outdoor sculptures to live performances and street theater, Artscape is a must-see for the art—as well as the street performers. 
---
More about Artscape
---
Type:
Events
---
Location:
1300 W Mt Royal Ave
Baltimore, MD 21217
410-752-8632
---
Photo By: Ann Augustine
6

Artists Paint OC

August 8-12, 2018
For five days each summer, artists flock to the streets of Ocean City to paint what they see before them, en plein air. Watch the artists create their works right before your eyes, and get the chance to purchase something straight off the easel, even while the paint's still wet!
---
More about Artists Paint OC - A Plein Air Paintout
---
Type:
Events
---
Location:
502 94th Street
Ocean City, MD 21843
410-524-9433
---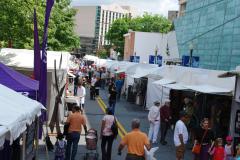 Photo By: Bethesda Urban Partnership
7

Bethesda Row Arts Festival

October 13-14, 2018
Bethesda Row is a destination in its own right, with high-end shops and restaurants. But for a weekend in the fall, four blocks of the downtown area are turned into a bustling display of carefully curated arts and crafts. After browsing and shopping, take in a little live music and an evening of fine dining along Bethesda Row.
 
---
More about Bethesda Row Arts Festival
---
Type:
Events
---
Location:
Bethesda Row
Bethesda, MD 20814
301-637-5684
---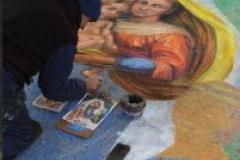 Photo By: Little Italy Baltimore Madonnari Arts Festival
8

Madonnari Arts Festival - Baltimore's Little Italy

September 7-10, 2018
This four day cultural event showcases elaborate chalk paintings created by artists directly on the streets of Little Italy.  The 2018 theme is "Respect." This popular festival attracts artists from around the globe, including local participants.  International, national and local performing artists entertain inside Little Italy restaurants as well as outdoors. The kick-off dinner and jazz performance at Germano's PIATTINI benefits the Festival and Columbus Day Parade.
---
More about Madonnari Arts Festival - Little Italy
---
Type:
Events
---
Location:
South High & Fawn Streets
Baltimore, MD 21202
000-000-0000
---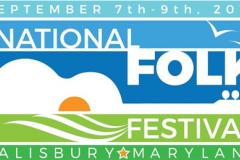 9

National Folk Festival

September 7-9, 2018
The oldest multi-cultural traditional arts celebration in the country. This 3-day outdoor event is FREE to the public and will introduce audiences to some of the most amazing talent in North America.
---
More about National Folk Festival
---
Type:
Events
---
Location:
104A Poplar Hill Ave
Salisbury, MD 21803
410-767-6450
---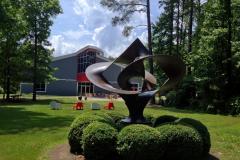 10

Artsfest - A Fine Arts Festival, Solomons

September 15-16, 2018
Spend a weekend at the Annmarie Sculpture Garden & Arts Center and enjoy the works of more than 165 artists at this juried arts festival. There isn't just art on display, though. From bands to stilt walkers to living statues, there's entertainment for the whole family, including activities in the Discovery Tent and Zany Zone. Enjoy microbrews, hard cider and a whole array of snacks, such as hush puppies, fried pickles and barbecue.
---
More about Artsfest - A Fine Arts Festival
---
Type:
Events
---
Location:
13480 Dowell Rd
Dowell, MD 20629
410-326-4640
---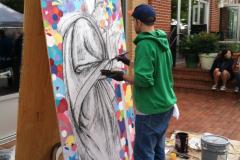 Photo By: Hyattsville-CDC
11

The Annual Downtown Hyattsville Arts Festival - AKA " Arts & Ales"

September 22, 2018 
The festival will return to last year's 3-block site in downtown Hyattsville. The celebration will include more than 100 artists and artisans, and will feature food vendors, Maryland craft brewers, and live performing arts.  Partners anticipate over 5,000 visitors to this free, all-ages event.
---
More about Downtown Hyattsville Arts & Ales Festival
---
Type:
Events
---
Location:
4312 Hamilton St
Hyattsville, MD 20781
301-683-8267
---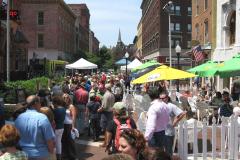 12

Annual Mountain Maryland Plein Air

September 24-29, 2018
Artists and art lovers alike flock to Allegany and Garrett counties each summer for this juried exhibition and competition. Surrounded by gorgeous scenery, from the sparkling C&O Canal to the majestic mountainsides, artists create one-of-a-kind works, and visitors rush to acquire them after seeing the art created right before their eyes.
---
More about Mountain Maryland Plein Air
---
Type:
Events
---
Location:
The Allegany Arts Council
Cumberland, MD 21502
301-777-2782
---