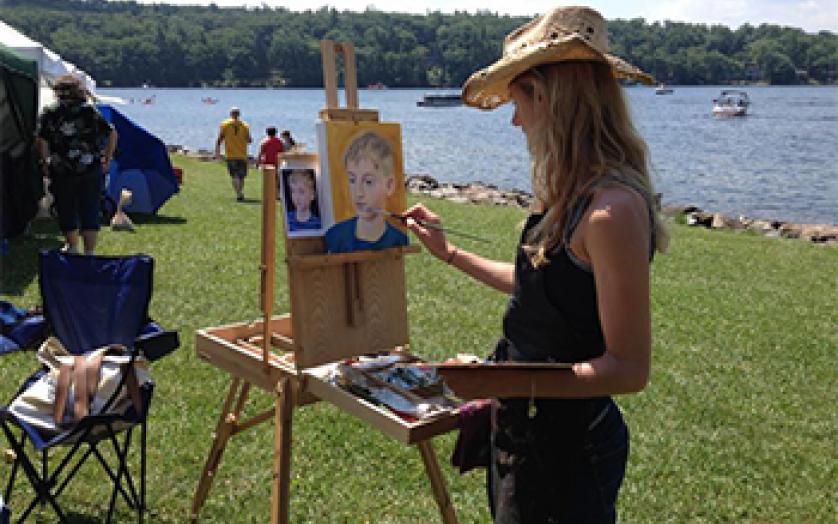 Deep Creek Lake State Park
Awesome Old-Line State Arts Festivals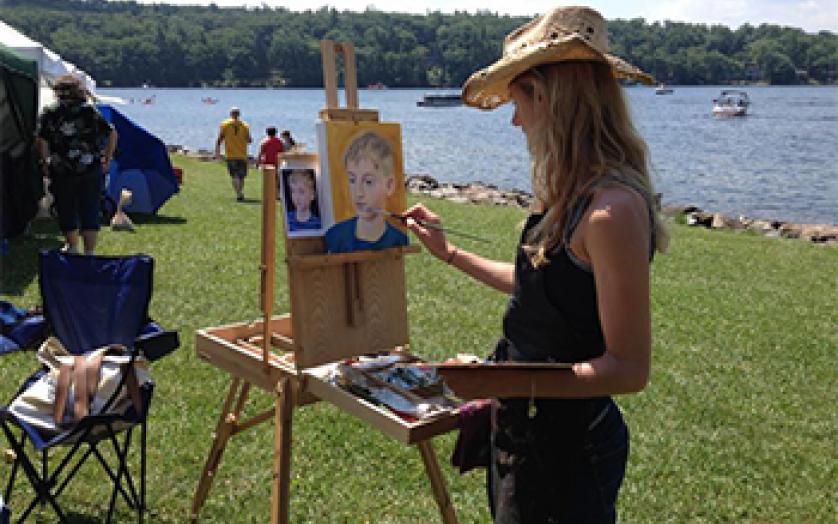 Deep Creek Lake State Park
There's nothing better than spending the day outdoors, listening to live music and seeing just how creative the people of Maryland can be—not to mention picking up a hand-crafted souvenir from your trip. To see more artists at work, check out the many Plein Air Festivals Maryland has to offer.
Bob Peterson
The annual Annapolis Arts Week is a festive celebration of the local art community that attracts both art buyers and enthusiasts alike. Immerse yourself in the Annapolis art scene during a week of block parties, gallery exhibits, painting competitions and live music.
2
Frederick Festival of the Arts
June
Visit Frederick
Stroll along the waterways and over the bridges at the Frederick Festival of the Arts in Carroll Creek Linear Park. The arts festival takes place in Historic downtown Frederick each June. Some of the best fine art is brought in along with a selection of food vendors and live entertainment to keep you satiated as you browse beautiful works of art.
3
Art in the Park - Deep Creek Lake
July
Deep Creek Lake State Park
Art in the Park is a juried art event located in Deep Creek Lake State Park. Each year 50+ vendors display their original artwork and fine crafts over the course of this two-day festival in July. Food vendors are on site as well as kids interpretive events, live animals and a kids art project sponsored by the Garrett Arts Council.
4
Imagine Hagerstown
Summer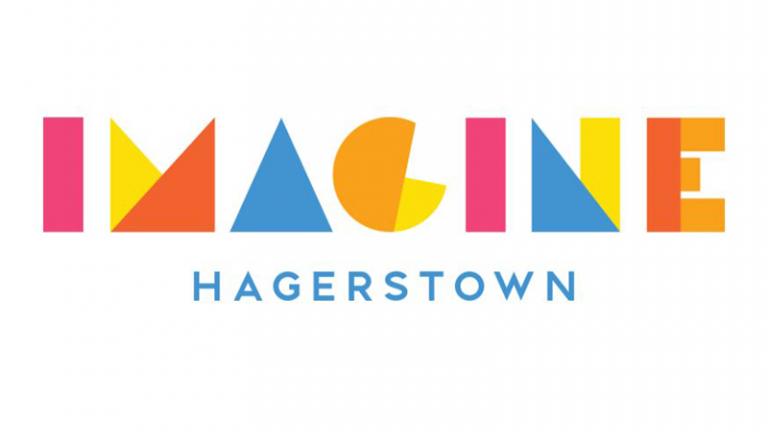 Enjoy arts and culture taking place on the fourth Fridays of May through September in downtown Hagerstown. Bands, storytelling, magic and visual arts take over the Cultural Trail, University Plaza and the Maryland Theatre. Get ready to tap your feet to the beat with new bands performing each weekend!  Enjoy the Saturday street festivities too.
5
Columbia Festival of the Arts
June
columbiafestival.org
Taking place in Columbia, Maryland, this two-week-long summer arts festival features engaging experiences that will invigorate your senses. Each June, expect a new lineup of live music, festive food, diverse film, workshops and children's activities at the Columbia Festival of the Arts.
6
Art in the Park - Westminster
June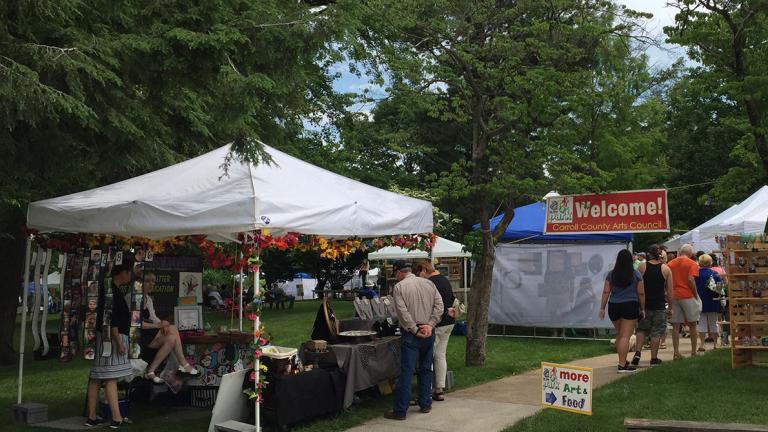 Art in the Park - Westminster
Taking place on the Westminster City Hall grounds, Art in the Park is an annual arts and crafts festival held on the first Saturday in June. With kids' activities, food vendors and live music, this outdoor event is a great display of the fine arts and crafts created by regional artists.
7
Roots Music & Arts Festival
Westminster, July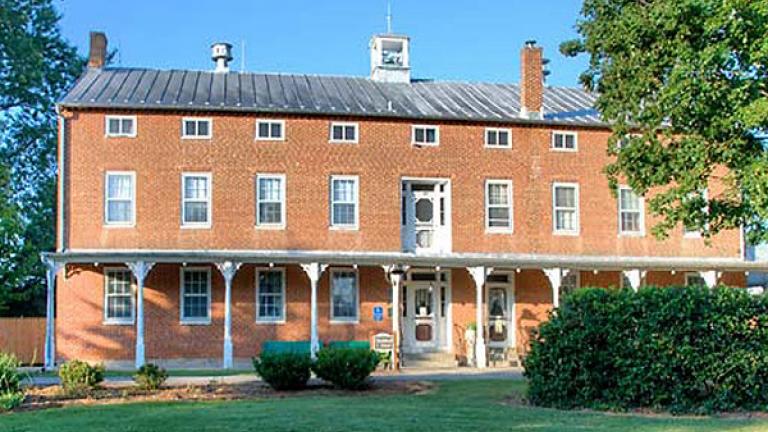 The Roots Music & Arts Festival is an annual event at the Carroll County Farm Museum in Westminster. Discover the best of national and international musicians as well as talented fine arts and crafts vendors. Shop for unique handmade items from jewelry to Japanese ceramics as you listen to a fusion of blues, bluegrass and more!
8
Artscape
Baltimore, August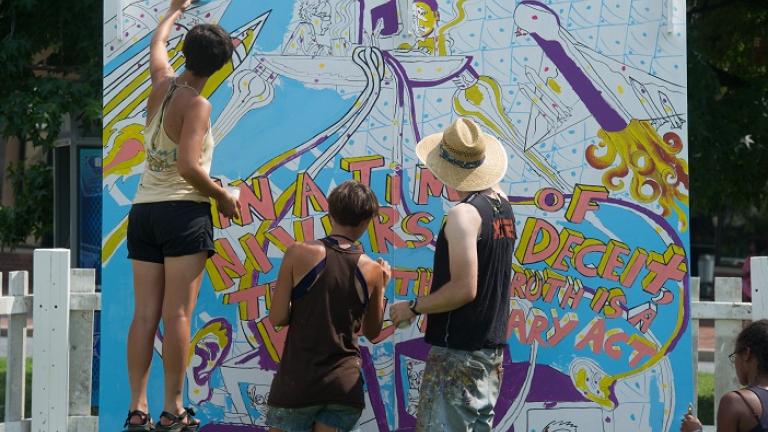 As America's largest free arts festival, Artscape has become an integral part of the fabric of Baltimore. More than 350,000 festival-goers walk the streets—alive with art, theater, food and, of course, amazing music.
9
Madonnari Art, Baltimore's Little Italy
Baltimore, September
Artist Tiberio Mazzocchi
History meets art at this international arts festival in Baltimore's Little Italy. A nod to Italy's wandering artists, i madonnari, this three-day festival in September brings together a band of traveling artists who create impressive works of chalk art on the street itself. From live music and al fresco dining to an arts market and children's chalk center, this cultural festival is one of the best around.
10
Dorchester Showcase & Art Walk
September
dorchesterarts.org
An art walk and street festival in one—it doesn't get any better than that! The Dorchester Showcase & Art Walk is an annual Maryland festival in September featuring musical performances, vendors, family activities and Eastern Shore cuisine along Historic High Street.
11
Downtown Hyattsville Arts Festival: Arts & Ales
Hyattsville, September
Hyattsville-CDC
This annual arts festival returns to downtown Hyattsville every September. The celebration, also known as Arts & Ales, includes more than 100 artists and artisans and will feature local food vendors, Maryland craft brewers and live performing arts for every age.
12
Artsfest - A Fine Arts Festival
Solomons, September
Spend a weekend in September at the Annmarie Sculpture Garden & Arts Center and enjoy the works of more than 100 artists at this juried arts festival in Solomons, Maryland. There isn't just art on display, though. From bands to stilt walkers to living statues, there's entertainment for the whole family. Artsfest features various entertainment acts performing across multiple stages and an array of food and drink vendors.
13
Bethesda Row Arts Festival
October
Bethesda Urban Partnership
Bethesda Row is a destination in its own right, with high-end shops and restaurants to explore. But for a weekend in the fall, four blocks of the downtown area are turned into a remarkable display of carefully curated arts and crafts. After browsing and shopping, take in a little live music and an evening of fine dining at the Bethesda Row Arts Festival.
14
Catoctin Colorfest
Thurmont, October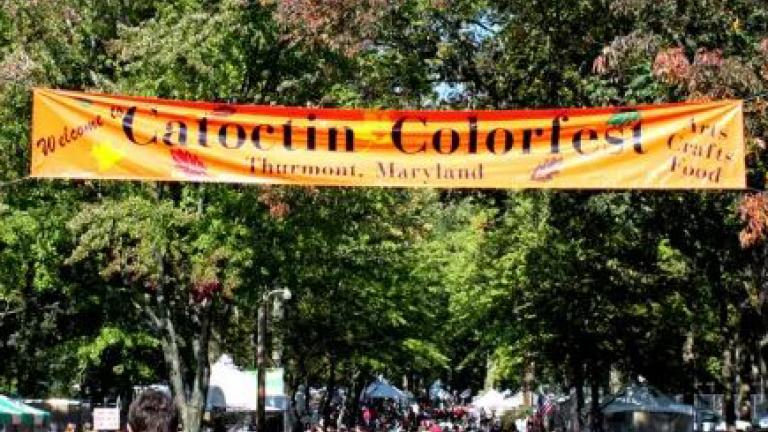 Catoctin Colorfest is an arts and crafts show featuring 300 well-known and respected artists from across the country. Discover local art, jewelry, food and more during this two-day outdoor event. The area's vibrant fall foliage makes one of the largest outdoor craft shows on the East Coast even more spectacular.
15
First Sunday Arts Festival
Annapolis, May - November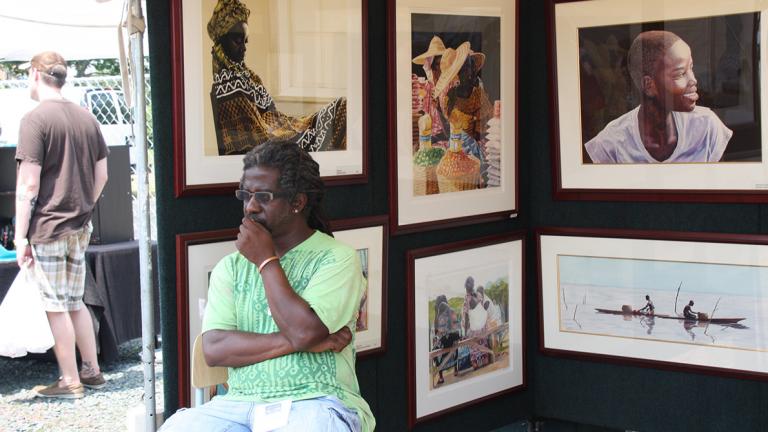 Visit Annapolis
Look forward to the first Sunday of the month from May through November in downtown Annapolis. This outdoor street festival features more than 130 artists and artisans, food trucks and entertainment. The First Sunday Arts Festival continues to grow each year, expanding into the streets of the Annapolis Arts District.