There's nothing better than spending the day outdoors, listening to live music and seeing just how creative the people of Maryland can be—not to mention picking up a hand-crafted souvenir of your trip. To see artist at work, check out the many Plein Air Festivals.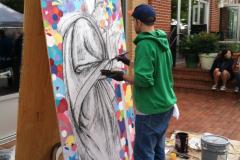 Photo By: Hyattsville-CDC
1

The Annual Downtown Hyattsville Arts Festival - AKA " Arts & Ales"

September  2019 - TBD
The festival will return to  downtown Hyattsville. The celebration will include more than 100 artists and artisans, and will feature food vendors, Maryland craft brewers, and live performing arts.  Partners anticipate over 5,000 visitors to this free, all-ages event.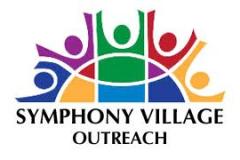 Photo By: Symphony Village at Centreville
2

Artisans' Fair at Symphony Village, Centreville

September 2019 - TBD
Forty local artisans offer a wide variety of their hand-crafted creations for sale. See paintings, fused glass art, woodwork, books, much more. Bag lunches; raffles.
Centreville
---
More about Artisans' Fair at Symphony Village
---
Type:
Events
---
Location:
100 Symphony Way
Centreville, MD 21617
410-758-3194
---
Photo By: Madonnari Arts Festival
3

Madonnari Arts Festival in Little Italy, Baltimore

September 6-8, 2019
This international arts festival brings together a band of traveling artists who create amazing works of arts on the street itself,  using chalk.  Historically, i madonnari were wandering artists who traveled village to village in Italy earning their livelihoods at festivals and on holy days. The artists often depicted religious images, thus earning their name.  This year, the three day cultural event includes an even greater serving of music, partnering with Baltimore Jazz, and other performers. People of all ages, (and a fair number of dogs), turn out for this happy festival as Little Italy provides al fresco and inside dining, presents an exciting new arts market and continues its traditional children's chalk center.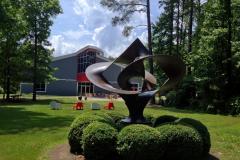 4

Artsfest - A Fine Arts Festival, Solomons

September 21-22, 2019
Spend a weekend at the Annmarie Sculpture Garden & Arts Center and enjoy the works of more than 165 artists at this juried arts festival. There isn't just art on display, though. From bands to stilt walkers to living statues, there's entertainment for the whole family, including activities in the Discovery Tent and Zany Zone. Artsfest features more than 25 bands and entertainment acts performing on two stages.  Enjoy microbrews, hard cider and a whole array of snacks, such as hush puppies, fried pickles and barbecue. This marks the 26th year for Artsfest at Annmarie Garden.  
Photo By: dorchesterarts.org
5

Dorchester Showcase & Art Walk, Cambridge

September 22, 2019

An Art Walk and street festival, musical performances, vendor booths, family art activities and Eastern Shore cuisine along Historic High Street.  Visit Long Wharf Park to see the skipjack Nathan of Dorchester exhibit and consider a free skipjack ride at 1pm, 2pm and 3pm, on a first come, first served basis.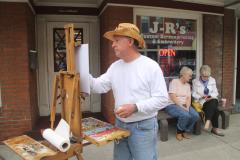 Photo By: Artist Ray Ewing; Photo by Chris Sloan
6

Mountain Maryland Plein Air

Fall 2019 - Date TBD
A juried painting event that brings talented artists from across the country to Western Maryland to paint outdoors, on location rather than in a studio. Artists will create original works in Allegany or Garrett counties. Paintings created in Plein Air will be available for purchase.
Photo By: Maryland Center For The Arts
7

Harford Plein Air Festival, Bel Air

October 6-12, 2019 
An annual juried plein air painting competition and art sale in Harford County hosted by the Maryland Center for the Arts.  Artists from all over the U.S. apply to be accepted into Harford Plein Air, so they can paint to compete for prizes and sell their artwork in a gallery sale. Included are special "paint outs" at farms, along the waterfront, in parks and historic towns. There is also a Quick Draw Competition in downtown Bel Air on Saturday that is open to community artists. 
Bel Air Armory and other locations in Harford County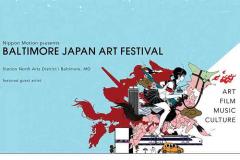 Photo By: Baltimore Japan Art Festival (2018)
8

Baltimore Japan Art Festival

Fall 2019 - Date TBD
Annual festival showcasing Japanese culture through art, film, music and food. Recent BJAF festivals included a film and dance party, a lecture by a renowned Japanese illustrator and a curated exhibition of his work at MICA.  This multi-cultural event is family friendly with demonstrations and exhibits of exceptionally evocative cartoon art. 
Baltimore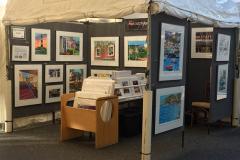 9

Washington Grove Fall Festival Arts & Crafts Show

September 2019  - details to come!
The best little arts & crafts festival in Montgomery County features approximately 30 of the regions top artisans. There will be live music, food trucks, pumpkin patch and pumpkin painting, a musical petting zoo and more.
Washington Grove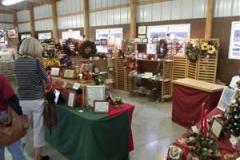 10

Artisans' Festival Wye Mills

October 2019 - Date TBD
Enjoy and Explore the many art forms on display including paintings, pottery, jewelry, photography, prints, fiber arts and so much more.
Chesapeake College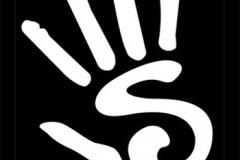 11

Sugarloaf Crafts Festival - Timonium

October 2019 - Date TBD

This storied festival showcases more than 250 of the country's most talented artisans displaying handmade creations.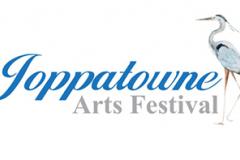 12

Joppatowne Arts Festival

October 2019 - Date TBD

Waterfront Arts & Crafts Event featuring handmade arts and crafts, food trucks, live music. Rain or Shine. .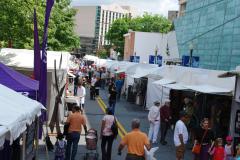 Photo By: Bethesda Urban Partnership
13

Bethesda Row Arts Festival

October  2019 - Date TBD
Bethesda Row is a destination in its own right, with high-end shops and restaurants. But for a weekend in the fall, four blocks of the downtown area are turned into a bustling display of carefully curated arts and crafts. After browsing and shopping, take in a little live music and an evening of fine dining along Bethesda Row.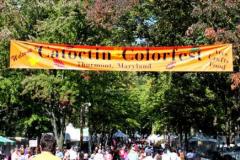 14

Catoctin Colorfest

October 2019 - Date TBD
Arts & Crafts show featuring 300 well known and respected artists from across the US. One of the largest outdoor craft shows on the East Coast is held as the area's vibrant leaves are changing.