10 Reasons Why Maryland Sports Rule
Maryland sports showcase athletic originality, competition and overall awesomeness.
If your passion for sports runs to the traditional or to the extreme, or whether you like watching the pros or prefer youth leagues and clubs, Maryland's sporting landscape runs the gamut. Here are just 10 of the reasons sports in Maryland are must-see events.
1
We're Home to Stars in Many Major Sports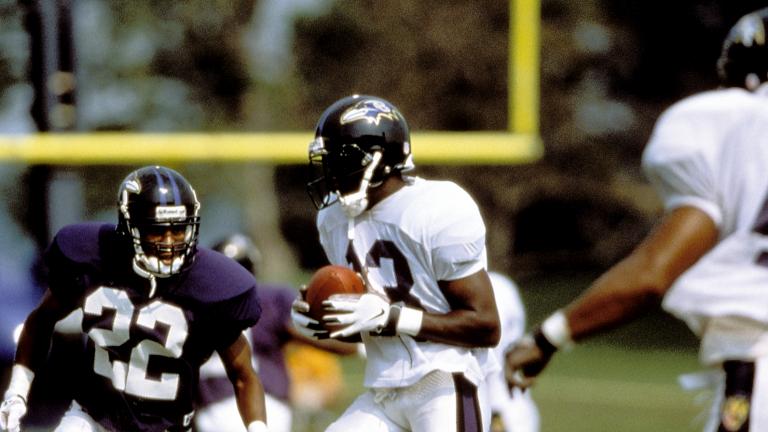 Two NFL teams -- One MLB team (with a second an easy ferry ride from National Harbor). Six (six!) minor league baseball teams. Nine NCAA Division I college teams. The second leg of the Triple Crown. What do all of these have in common? If you haven't guessed, Maryland is home to all of these and much, much more, making it a veritable heavyweight in the arena of sporting star power.
2
Annapolis is the Sailing Capital of the World
Annapolis Tourism
The wish for big wind is often granted at Annapolis' Chesapeake Bay Fall Brawl where J Boats race in spectacular rows, hitting crazy speeds as master sailors push their crafts to the bleeding edge. More info...
3
Maryland is the Home of Lacrosse—The Fastest Growing Sport
The "fastest game on two feet" is kind of a big deal in Maryland. Not only is Lax the official Maryland team sport, we've played host to 17 NCAA Division 1 Lacrosse Championships and are home to college lacrosse powerhouses Johns Hopkins, Navy, Loyola and the University of Maryland to name just a few.  Sparks is home to the US Lacrosse national headquarters and The Lacrosse Museum and National Hall of Fame. Plus the Lacrosse apparel and equipment chain, Cockeysville's Lax World, isn't far (great excuse for picking up some new gear after hitting the museums).
4
Maryland Has Awesome Regional Facilities For Loads of Sports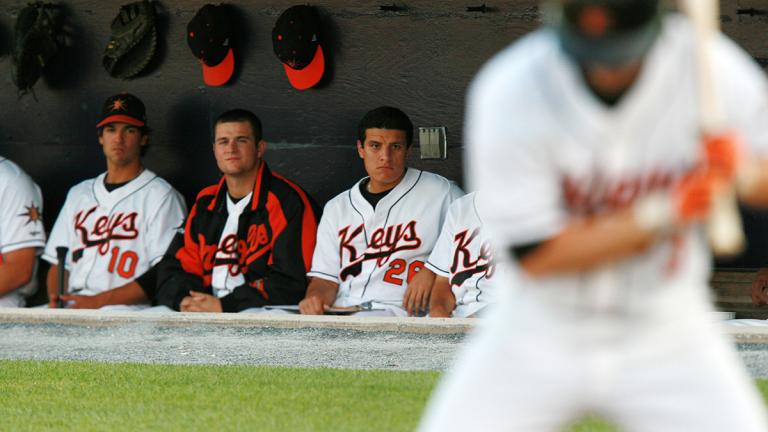 No matter what region of Maryland you travel to, you'll have a great sports facility to visit to see amazing events. You'll jump every time the puck hits the glass when you take in an ice hockey game at the Capital Clubhouse in Waldorf. The Adventure Sports Center International in McHenry operates the world's only mountaintop whitewater course, and was home to the 2014 ICF Canoe Slalom World Championships. In Annapolis, the Navy-Marine Corps Memorial Stadium hosts Navy football games and the Major League Lacrosse team Chesapeake Bayhawks. In Ocean City, the Roland E. Powell Convention Center is home to cheerleading competitions. And Maryland is home to six unique minor league stadiums, perfect for catching the next batch of big league stars.
5
Oriole Park at Camden Yards is the Best Ballpark Anywhere
Just take that first step through the Eutaw Street gates into Oriole Park at Camden Yards and you'll see why "The Yard" revolutionized baseball stadium design. From the historic B&O Railroad warehouse in the outfield to the pristine bluegrass field built over the streets where Babe Ruth once played, there's just nothing like a day at The Yard; and be sure not to miss Boog's BBQ!
6
Maryland is Home to Extreme Sports …
Ed Crawford
7
Not to Mention Elite College Basketball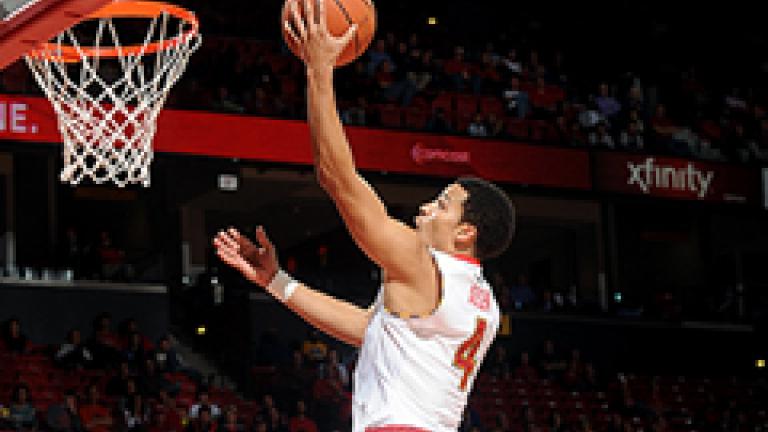 Crowds gather for the chance to see the University of Maryland Terrapins' elite men's and women's basketball teams play at the XFINITY Center in Prince George's County. Banners commemorating the men's and women's national championships hang high above the hardwood, setting the stage for a winning night.
Oh, and did we mention that UMBC (University Maryland Baltimore County) is the only 16 seed to take down a number 1 in the NCAA tournament?  
8
There's No Better Place to Go Running Wild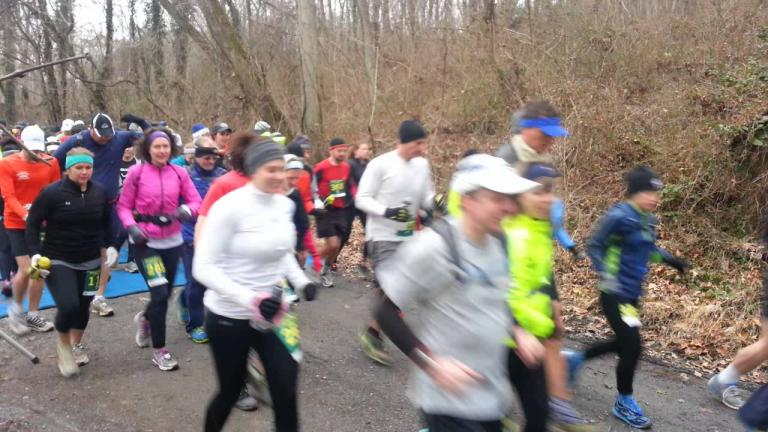 It seems like everyone in Maryland runs, and running clubs are springing up everywhere from the Kent Island Running Group in Queen Anne's County to the Westminster Road Runners Club in Carroll County. These clubs track upcoming races and personal best times, and, of course, host after-race parties that will keep you running back for more.
9
Horse Racing at it's Finest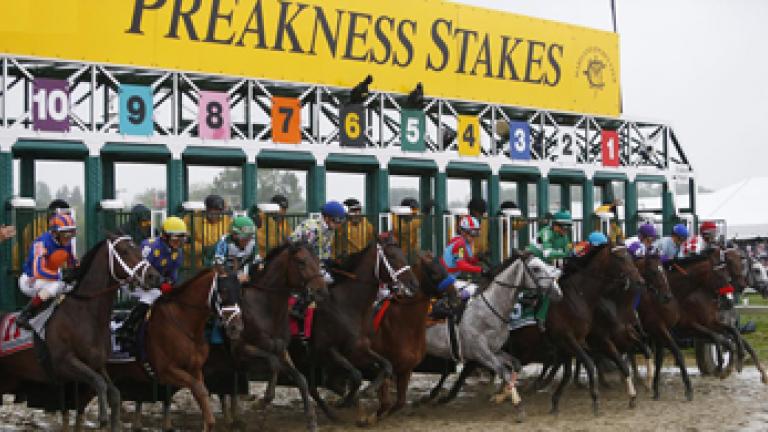 Preakness Stakes
Maryland's rich equestrian heritage evokes a variety of traditions from Steeplechase to the Preakness Stakes. Also popular are the horse trials and shows  held at Shawan Downs, Fair Hill and Loch Moy Farm. To create a lasting memory, see Assateague's wild horses in their natural habitat, a short distance from Ocean City. Find out more ...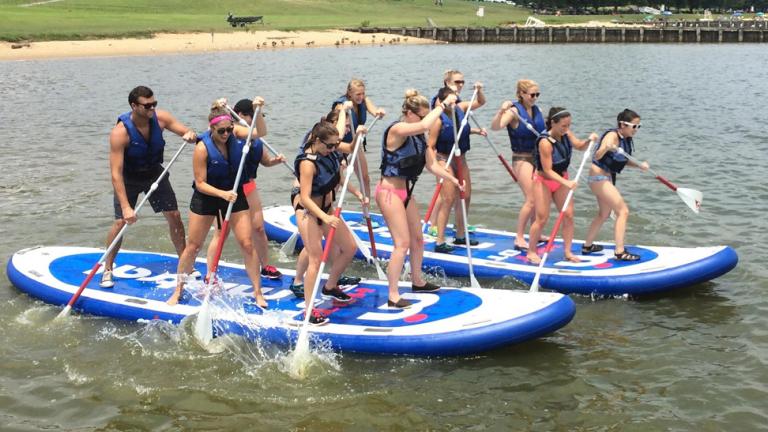 Ultimate Watersports