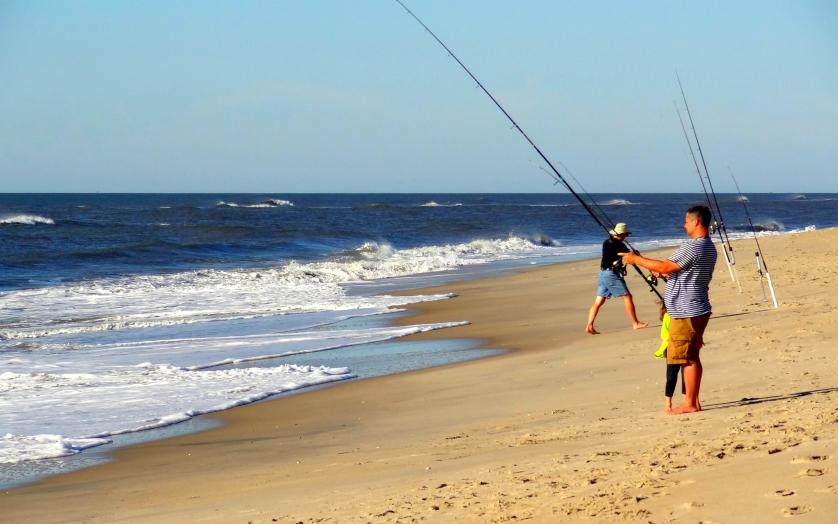 Angler's Paradise
With so much variety so close together, Maryland can leave every fisherman's bucket list empty and their take-home bucket full.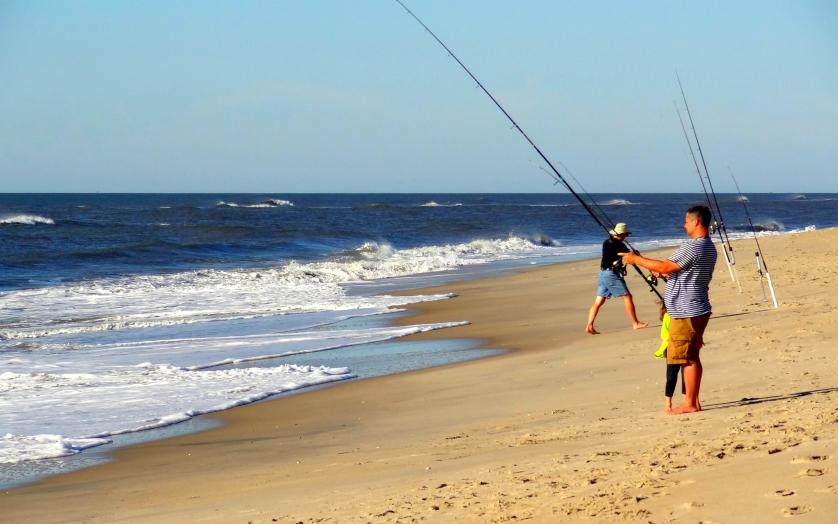 Cast your fly in a remote mountain stream, drop a line in a pristine lake or swift running river, go for game fish out on the open Chesapeake, and hunt for the big billfish in the famed Atlantic canyons.  
In Maryland, fishing runs deep. With an unparalleled variety of species and habitats, there's something for every angler in Maryland; make sure you check out the official Fish and Hunt Maryland page here for an even larger wealth of sporting information.
For guidance regarding fishing, please refer to the fishing section here on the  DNR website.
Catch a Charter for Prize Fishing
For seasoned fisherman, there's no prize bigger than marlin, and if you're looking to bag some billfish, Ocean City, the White Marlin Capital of the World, is where you want to be.  Legendary fighters, white marlin are plentiful off shore and over the canyons, but anglers will also find majestic blue marlin weighing half a ton, tuna and other great game fish.  Looking for something new?  Try salt water fly-fishing for shark, bluefish, bonito, and more.  Ocean City definitely offers the right charter for you. 
Marlin may rule the sea, but when it comes to the bay, the rock are king.  Rockfish, also known as striped bass, are prized not only for their tenacious fight, they're also one of the tastiest fish around.  Firm and succulent with a clean flavor reminiscent of tuna, there's nothing as satisfying or refreshing as a tangy rockfish ceviche and a frost beer after a day out on the bay.  Catch a charter in the upper bay out of Middle River in Baltimore or right out of the Annapolis dock.  On the Eastern Shore, head to Kent Island or Rock Hall.  For middle and lower bay, try Deale, Solomons, or Point Lookout. 
Bag some Bass
If bass is your speed, the Potomac River is home to one of the best largemouth fisheries in the country.  Two to five pounders are common, and you can pick up a guided charter right out of National Harbor, Indian Head, Cobb Island, Tall Timbers or Piney Point.  Maryland also has fantastic freshwater lake fishing at Deep Creek, the Liberty Reservoir and Loch Raven near Baltimore with largemouth and small walleye and lots of pan-fish.  
Relax by the River
Prefer your fishing with a side of spectacular?  Cast a fly into one of Maryland's world-class brown trout runs on the Savage and Big Gunpowder rivers.  Or, head into the pristine, mountain streams of Western Maryland for native brook trout.  The water's so clear, it's like the "brookies" are swimming through a rippling sky.  
Cast Your Net a Little Wider
Finally, if you're looking for something a little different, try your (preferably gloved) hand at ice fishing on Deep Creek Lake.  All winter long, you can pull in pike, bluegill, perch, and crappie.  Or, for the true adventurer, take a shot at bow-fishing.  One of the fastest growing outdoor sports, bow-fishing is perfect for catching snakehead and massive, 40-plus pound blue catfish.  One thing's for sure, once you try your luck fishing in Maryland, you'll be hooked!
For complete information go to Fish and Hunt Maryland.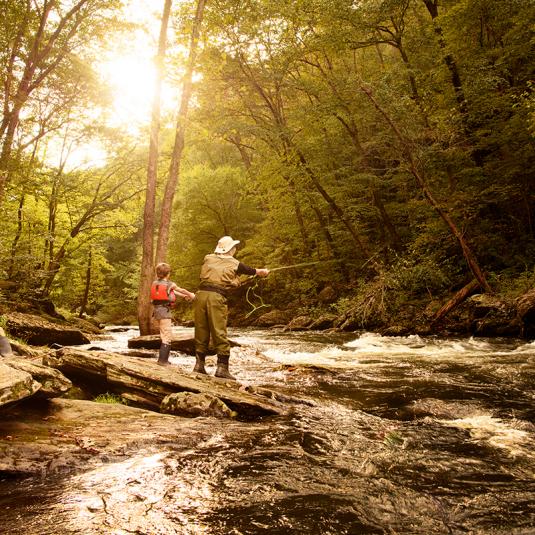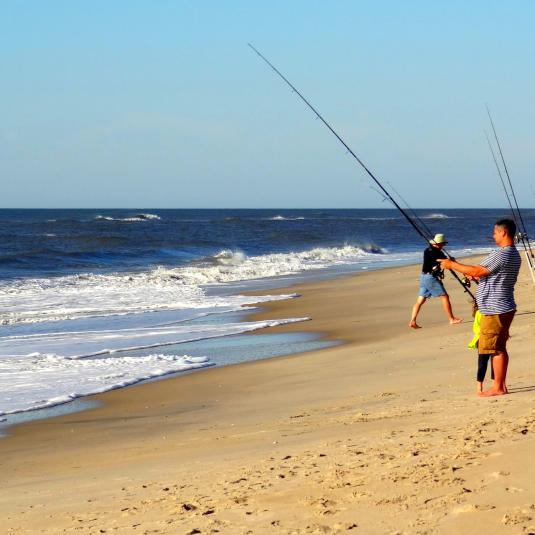 During the summer, check out Assateague Island State Park for hands-on bayside clamming and surf fishing programs. Then enjoy the surf and sun with the wild ponies.