No matter where your animal adventures take you, Maryland's zoos and discovery centers will get you and the whole family back in touch with nature.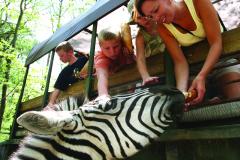 Image Credit: Catoctin Wildlife Preserve and Zoo
Catoctin Wildlife Preserve and Zoo, Thurmont
Home to more than 450 exotic animals including an extensive reptile habitat, here visitors can take a one-hour Global Wildlife Safari ride and see the African Zebra or Eurasian wild sheep. 
---
More about Catoctin Wildlife Preserve & Zoo
---
Type:
Attraction
---
Location:
13019 Catoctin Furnace Rd
Thurmont, MD 21788
301-271-3180
---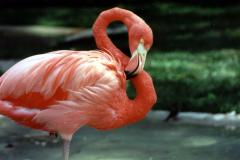 Image Credit: Salisbury Zoo
Salisbury Zoo
Located in a picturesque rural setting, visitors can watch see wild turkey, deer and wolves in their natural habitats. Educational programs include Wildlife Encounters Classes, Tours, and LEAF, a program that focuses on local ecology, animals and forests. The zoo is free (but donations are appreciated).
---
More about Salisbury Zoo and Park
---
Type:
Attraction
---
Location:
755 South Park Dr
Salisbury, MD 21804
410-548-3188
---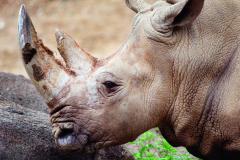 Image Credit: Maryland Zoo in Baltimore
The Maryland Zoo in Baltimore
The third-oldest zoo in the nation, The Maryland Zoo features popular attractions such as the African Penguin exhibit, and fan favorites like Prairie Dog Town and Polar Bear Watch. Get up close to the animals by feeding giraffes, riding camels or grooming a goat.
---
More about Maryland Zoo in Baltimore
---
Type:
Attraction
---
Location:
1876 Mansion House Dr
Baltimore, MD 21217
410-396-7102
---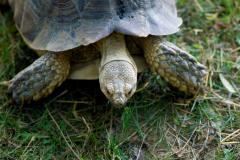 Plumpton Park Zoo, Rising Sun
Its smaller scale and up-close-and-personal exhibits make this zoo perfect for younger children. Favorite animals include the white Bengal Tiger, European Brown Bear and "Jimmie," the popular reticulated giraffe, as well as unusual creatures such as the African Crested Porcupine, Chinese Silky Chickens, Graceful Chameleon and even Poison Dart Frogs!
---
More about Plumpton Park Zoo
---
Type:
Attraction
---
Location:
1416 Telegraph Rd
Rising Sun, MD 21911
410-658-6850
---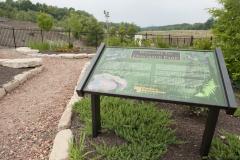 Image Credit: Cassi Hayden
Educational Programs and Discovery Centers
For more learning and hands-on adventures, explore one of Maryland's nature and environmental education and conservation centers.
Western Maryland's Deep Creek Lake State Park Discovery Center serves as a break from skiing and snowboarding or a great rainy day option at the lake. See the fish tanks with specimens pulled right out of Deep Creek Lake or check out the newts, salamanders, turtles and snakes.
At the Smithsonian Environmental Research Center in Edgewater, explore the Java History Trail or take a guided canoe excursion along Muddy Creek. SERC offers K-12 and adult educational programs in many research areas including water quality, toxic chemicals, fisheries and land use.
The Delmarva Discovery Center in Pocomoke City hosts a variety of daily educational events such as Critter Corner, Fish Feed and Dive Dialogue where kids learn to experience animal communication in the underwater world and see Scorchy, a diamond backed terrapin and who moonlights as the Center's resident blogger.
In Laurel, uncover Maryland's prehistoric past at Dinosaur Park where fossils from 144 to 65 million years ago are featured and spend time with paleontologists on-site to interpret fossil deposits.