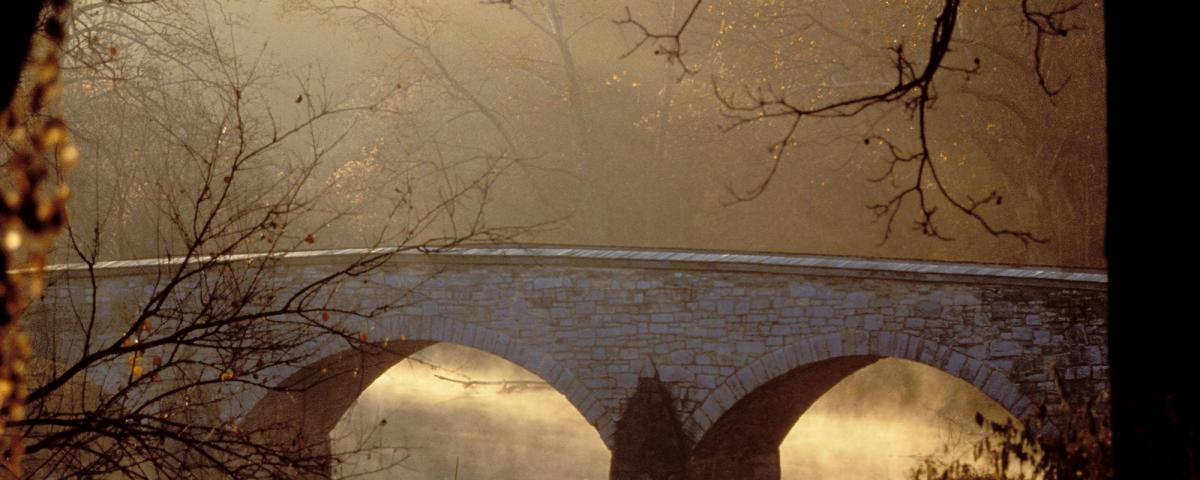 7
Follow Maryland's Civil War Trails
Some of the most decisive battles of the Civil War were fought on Maryland's soil, a state whose citizens were just as ideologically divided as the soldiers on the battlefield. To honor this heritage, five unique trails span the state, each with an extensive number of sites of interest.
View Entire List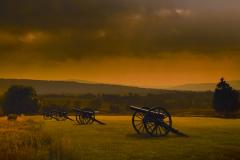 Photo By: VisitMaryland.org
1

The Antietam Campaign Trail

This trail includes sites and stops on South Mountain, in Sharpsburg and Hagerstown, culminating at the Antietam National Battlefield, site of the deadliest single day of fighting during the War, a Union victory that served as impetus for President Lincoln to issue the Emancipation Proclamation.  While exploring the battlefield, get a sense of the role the diverse terrain played in the battle's outcome, from the Sunken Road to Burnside Bridge to the Roulette Farm. Take in an exhibition on battlefield medicine at the Pry House Field Hospital Museum, in the same building used as a hospital to treat injured soldiers during the Battle of Antietam.Visit the Heart of the Civil War Heritage Area Exhibit and Visitor Center in the Newcomer House, and then stop into Nutter's Ice Cream or Captain Benders (both on East Main Street in Sharpsburg) to fuel up for more museum and battlefield touring.
Order or view Civil War trail maps
Photo By: Frederick County Tourism
2

The Gettysburg Campaign Trail: Invasion and Retreat

This trail details the routes taken and stops made by both Confederate and Union troops during June and July 1863, leading up to and directly following the Battle of Gettysburg. Key points of interest include Frederick's National Museum of Civil War Medicine and the First and Second Battles of Hagerstown, where citizens witnessed fighting in the streets of this now thriving Arts & Entertainment District. Stop off for a meal at the Gourmet Goat and take in the town's cultural arts scene.
Order or view Civil War trail maps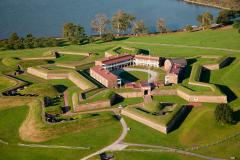 Photo By: Ken Stanek Photography
3

Baltimore Area Civil War Trail

The Baltimore Area Civil War Trail includes the Baltimore Riot Walking Tour, which chronicles the high tensions among Baltimore's divided residents. Pick up a guide to this walking tour at the Baltimore Civil War Museum, on the former site of the President Street railroad station where fighting erupted in what today is downtown Baltimore. Minutes from downtown you'll find Fort McHenry, known primarily for its role in the defense of Baltimore from the British in the War of 1812, but which was utilized during the Civil War as a prison for Confederate soldiers and sympathizers. The historic sites of Jerusalem Mill, Cockeysville and New Windsor are also on this trail, each of which fell victim to looting and raiding during Early's Raid on Washington.
Order or view Civil War trail maps 
4

John Wilkes Booth Trail: Escape of an Assassin

Nowhere is the division of Maryland citizens more apparent than on the John Wilkes Booth Trail. Booth, born and raised at Harford County's Tudor Hall, did not grow up with Southern sympathizers. It is even rumored that Booth's father had connections to the Underground Railroad and assisted enslaved people. Nonetheless, Booth held differing beliefs which ultimately led him to assassinate President Lincoln. There are various points of interest to visit related to Booth along this trail. See the Surratt House Museum in Clinton where Booth stopped for supplies after Lincoln's assassination.  Visit the Dr. Samuel A. Mudd House Museum in Waldorf where Booth received medical care for his broken leg from the unsuspecting Dr. Mudd. In a clearing leading into the woods in Bel Alton, see if you can spot the Pine Thickett marker that denotes the location where Booth spent several days hiding while receiving supplies from Confederates. For history buffs interested in Booth's early years, the property and first floor of the historic Tudor Hall are open to visitors, and tours are conducted by the Spirits of Tudor Hall.
Order or view Civil War trail maps 
Photo By: Visit Frederick
5

Attack on Washington

In July 1864, Union and Confederate troops clashed at the Battle of Monocacy in Frederick. While considered a loss by the Union, it delayed the Confederate attack on Washington, D.C., enabling troops to protect the capital city. This last raid at Monocacy has become known as the "Battle That Saved Washington."
Order or view Civil War trail maps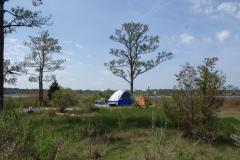 6

Point Lookout State Park and Civil War Museum

Not part of an official trail, but still notable, Point Lookout in St. Mary's County once served as a prison camp, where about 50,000 Confederate soldiers passed through during a two-year period of the war. Today, Point Lookout State Park is an ideal destination for camping, water sports and fishing. History enthusiasts can see the monument at Point Lookout Confederate
Cemetery in Ridge, listing the names of the 3,382 Confederate soldiers, sailors and civilians who died there. Stop by the Civil War Museum where history programs are offered. Reenactments are held at Point Lookout's Fort Lincoln throughout the year.
Photo By: Clark Vandergrift, OTD
7

Cities and Towns of the Civil War

At the crossroads of conflict, the long war engulfed homes and livelihoods, leaving its mark throughout the region's cities and towns.  Local citizens, though divided by conviction, were united by compassion.  Discover these stories and more, while exploring local art, culture, dining, and shopping in Maryland's Civil War cities and towns.