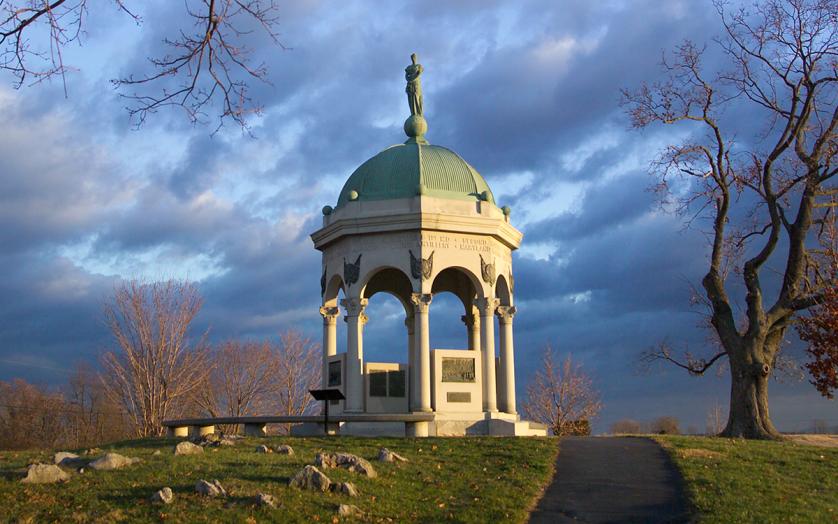 Experience Antietam National Battlefield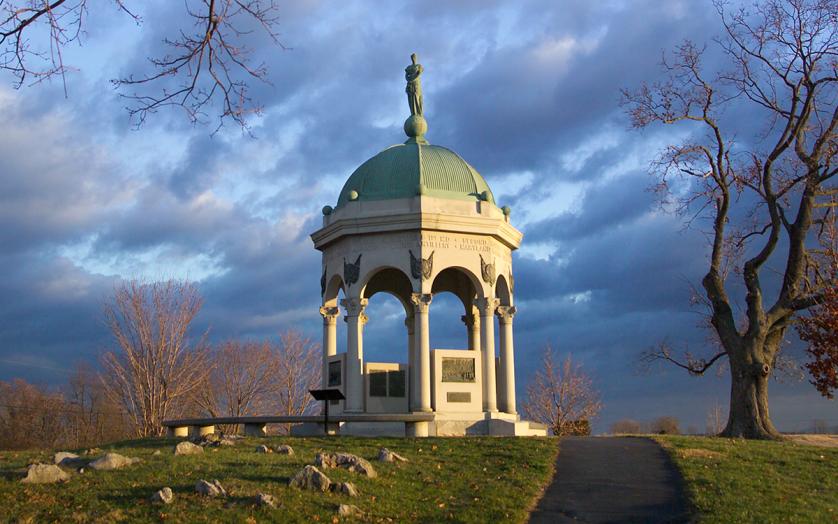 Explore the turning point of the Civil War through historical sites, museums, recreation and more.
Seeing the peaceful Appalachian foothills and fields along Antietam Creek, it's hard to imagine "The Bloodiest Day in American History" took place on these hallowed grounds. Today, a visit to the Antietam National Battlefield site and visitors center is a must-do for Civil War and history buffs. But the battlefield also offers so much more. With hiking trails, hands-on demonstrations, and a quaint winery right next door—the entire Antietam experience is one to plan a trip for.
Pay your respects at Antietam National Cemetery, a place to reflect on this pivotal moment in U.S. history that enabled President Lincoln to issue to Emancipation Proclamation.
Tours & Exploration
There are unlimited ways to experience Antietam National Battlefield, but you need to experience a tour of the battlefield site itself. Hop in the car to embark on a self-guided 8.5 mile auto tour through the battlefield, which includes 11 stops and begins at the Dunker Church. The audio tour offers listeners moving insights on what it was like to be a farmer on this land while the battle was happening nearby. Visitors can also opt to do a Park Ranger-led walking tour, offered daily and sure to include battlefield insights such as tactical maneuvers by both sides and the fateful consequences.
If you prefer to experience living history via wagon, try the Horse and Carriage Tour offered by Bonnymeed Farm.
For families with little ones just learning about the meaningful history of the area, play along with the Battlefield Scavenger Hunt, a 14-question quiz to engage the kids and test their Antietam expertise as they explore. Another option is to turn your historical site visit into a self-guided hike. The gently rolling trails and rural landscape of one of America's best preserved battlefields offer the ideal backdrop for hiking. Snavely Ford Trail follows Antietam Creek, and it's just under two miles. From family-friendly tracks to more uphill climbs, there is a variety of hikes tto discover near Antietam National Battlefield.
A key turning point in the Civil War, The Battle of Antietam took place on Maryland soil, as Confederate soldiers crossed the Potomac River and clashed with Union forces in the sleepy town of Sharpsburg.
Special Programs & Activities
Antietam National Battlefield also offers annual events that range from moving commemorations, to concerts and fireworks displays. In Summer, don't miss the Independence Day Commemoration on the first Saturday in July. The Maryland Symphony Orchestra's Salute to Independence Concert and a stunning fireworks display mark this annual celebration.
Come September, visit the battlefield for multiple days of events to commemorate the Anniversary of the Battle of Antietam. This is where you'll find some of the best opportunities for hands-on exploration, with tons of weapons firing demonstrations. Events also feature music programs and guided hikes.
On the first Saturday in December, Antietam hosts one of the most moving memorial tributes in the nation. The Antietam National Battlefield Memorial Illumination is an evening driving tour through the park amid 23,000 candles—one for each soldier killed, wounded or missing at the battle—that offers a solemn, glowing tribute.
For more events, check out the National Park Service calendar.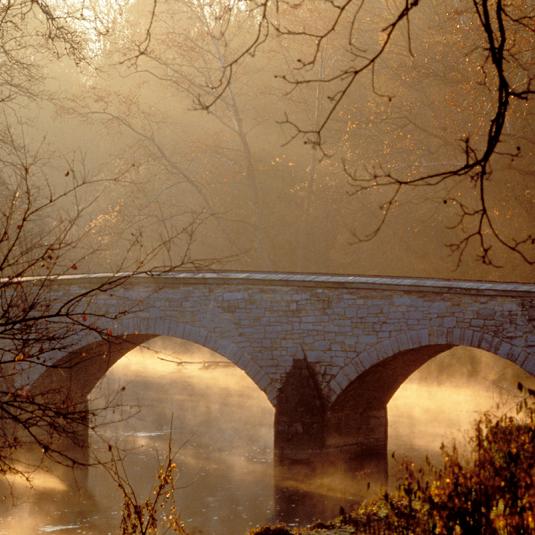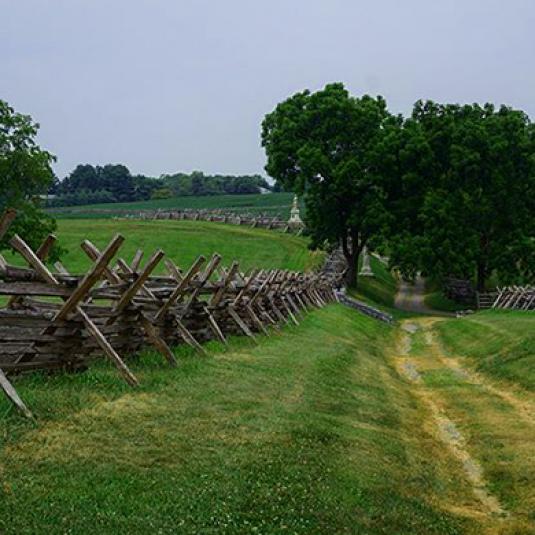 Nearby Restaurants & Things to Do
A visit to Antietam National Battlefield offers much more than a history lesson. The local community is something worth enjoying in its own right. Neighboring downtown Sharpsburg features a handful of options for delicious food, sweet treats and one-of-a-kind fun, like tubing in Antietam Creek.
Sharpsburg Ghost Tours offer another glimpse into life during 1862 for citizens and soldiers, as well as some of the unexplainable happenings of today. Visit the Washington County Rural Heritage Museum in Boonsboro for a unique view of a fading past. The museum's vintage automobile collection includes antique cars built right in Hagerstown, rare bicycles that roamed the streets more than a century ago, and even an early bobsled!
Sip and savor local wine at Antietam Creek Vineyards, a winery built on a former 55-acre dairy farm adjacent to Antietam National Battlefield. The winery offers tastings in a gorgeous retrofitted barn. Hungry? Stop by Captain Benders Tavern. This Sharpsburg staple is a classic stop after a day sightseeing at Antietam. The circa-1936 saloon provides a hearty menu—try the Crab Cake Sandwich or Cannonball Burger—in a friendly local setting.
Sharpsburg is also the perfect place to satisfy your sweet tooth. Head to Nutter's Ice Cream for renowned hand-dipped ice cream then grab a fresh pie or donuts that one Facebook-reviewer dubbed as "life changing" at Burkholder's Baked Goods.
However you prefer to experience Antietam National Battlefield, this turning point of American history continues to humble, inspire and captivate the visitors of today.