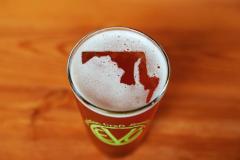 Image Credit: @evolutioncraftbrewing - Instagram
1

Octoberfest

Octoberfest season is upon us and Maryland's great craft breweries have got the goods to quench any thirst. So get out your dirndl or lederhosen and enjoy!
More info...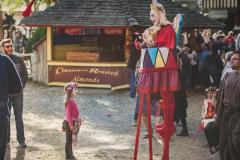 Image Credit: Michael Leubecker
2

Maryland Renaissance Festival, Crownsville

Through October 20, 2019 (weekends)
Maryland Renaissance Festival re-creates a 16th-century English Tudor village in the era of William Shakespeare and Henry VIII. Renn Fest pays homage to the era with live performances,  jousting, and meandering street acts which include a fire-eater, jugglers, magicians and enchanting Renaissance music.

Enjoy a variety of food (must try the turkey leg) and explore a unique world of crafts and artistry featuring glass-blown creations, stained glass, jewelry, pottery, wood-works, leatherwork and clothing.
---
More about Maryland Renaissance Festival
---
Type:
Events
---
Location:
1821 Crownsville Road
Annapolis, MD 21401
800-296-7304
---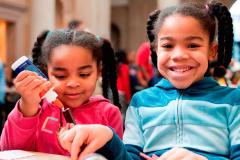 Image Credit: Baltimore Museum of Art
3

Free Fall Baltimore

October 2019
Free Fall Baltimore is a citywide arts celebration offering hundreds of free arts and cultural activities at participating venues throughout Baltimore.
---
More about Free Fall Baltimore
---
Type:
Events
---
Location:
401 W Pratt St
Baltimore, MD 21202
410-752-8632
---
Image Credit: Western Maryland Scenic Railroad
4

The Fall Foliage Experience, Cumberland to Frostburg

October  2019
Climb aboard the restored diesel locomotive on the Western Maryland Scenic Railroad and climb through the beautiful Allegheny Mountains.  A narrator on-board provides "color" about the history and cultural locations along the way.  Magnificent autumnal colors plus a  vintage railroad experience -- what could be better in the fall?
---
More about Western Maryland Scenic Railroad
---
Type:
Attraction
---
Location:
13 Canal St
Cumberland, MD 21502
301-759-4400
---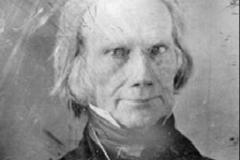 Image Credit: Ghost Tours of Frederick
5

Ghost Tours & Haunted Attractions

Fall 2019
If you enjoy being creeped-out ... you will love the alleyways of old Annapolis and the frontier graves of Frederick. The Old Line State has spent nearly 400 years collecting her ghosts. Those restless spirits are out there, waiting for YOU.
More info.... 
Image Credit: Brian O'Dohert
6

Garden Glow at Ladew, Monkton

October 19-20, 2019
This unique celebration of fall features illuminated sculptures, hundreds of glowing jack o' lanterns, live music, and food & spirits. Special exhibits will give new insights into creepy-crawly-critters. Local artists will create marvelous glowing art works that will be on display.
---
More about Garden Glow at Ladew Gardens
---
Type:
Events
---
Location:
3535 Jarrettsville Pike
Monkton, MD 21111
410-557-9570
---
7

Autumn Wine Festival at Pemberton, Salisbury

October 19-20, 2019
Do you love wine, the great outdoors, delicious food and live entertainment? If so, Autumn Wine Festival at Pemberton Historical Park in Salisbury is for you! Produced in partnership with the Maryland Wineries Association.
---
More about Autumn Wine Festival
---
Type:
Events
---
Location:
5561 Plantation Ln
Salisbury, MD 21804
410-548-4911
---
8

Maryland STEM Festival

October 11 - November 10, 2019
Join over 30,000 Marylanders who will take part in the State's annual celebration of Science, Technology, Engineering and Mathematics. The Festival consists of over 600 separate events across Maryland. Every County and Baltimore City will be hosting events. The events are free, fun and family oriented. This year's theme is Space and Flight. Event topics cover everything from Astronomy to Zoology. There is even a STEM Parade in Bowie on October 19th!
---
More about Maryland STEM Festival 2019
---
Type:
Events
---
Location:
Baltimore City and every county in Maryland
Baltimore, MD 21202
4106271074
---
Image Credit: Waterfowl Festival
9

Waterfowl Festival, Easton

November 8-10, 2019
A wildlife art and sportmans expo, providing the ultimate experience for sporting and outdoor enthusiasts. Join in the celebration of Maryland's sporting heritage and Eastern Shore food, drink and fun! 
---
More about Waterfowl Festival
---
Type:
Events
---
Location:
40 South Harrison Street
Easton, MD 21601
410-822-4567
---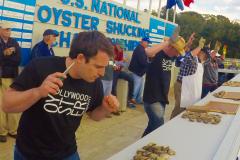 Image Credit: St Mary's County
10

Seafood Festival Season is Here!

Sample seafood all around the state. The 53rd annual U.S. Oyster Festival is in St. Mary's. Don't miss the crowning of King Oyster, or the heated competition in the National Oyster Shucking Championships, plus seafood, beer tastings and more. But that's not all: Oysterfest 13 comes to Baltimore; the Chesapeake Bay Maritime Museum hosts its annual OysterFest in St. Michaels; Tilghman Island Day is just around the corner, and much more! Get all of the info at our Seafood Festivals page.
Image Credit: Light City
11

Brilliant Baltimore

November 1-10, 2019
Light & Literature unite as Baltimore Book Festival and Light City join to create a one-of-a-kind international event, Brilliant Baltimore.
The Baltimore Book Festival, the mid-Atlantic's premier celebration of the literary arts, features more than 200 celebrity and local authors, readings, workshops, children's activities, panel discussions, cookbook demonstrations and more than 100 exhibitors. 
Light City is the nation's first free large-scale light, music and innovation festival powering social change. The festival's social innovation conference generates a glowing ecosystem of ideas and learning during the day, before the bright lights and live entertainment make Baltimore shine at night.
Brilliant Baltimore is fully accessible, free and open to all.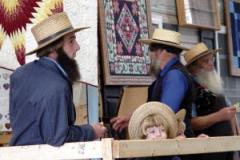 Image Credit: Visit St. Mary's County, Maryland
12

Amish Quilt Auction, Mechanicsville

November 16, 2019
St. Mary's is proud of its Amish heritage. Be part of the tradition at the annual quilt auction in Mechanicsville.  Bid on beautiful Amish-made quilts and other gorgeous hand-stitched items at this traditional Amish Auction.  The annual auction features smaller hand-sewn items plus wonderful baked goods and delicious homemade soup.
---
More about Amish Quilt Auction
---
Type:
Events
---
Location:
Grove Farm Lane
Mechanicsville, MD 20659
240-538-7408
---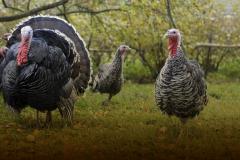 13

Thanksgiving Events and Things to Do

Over the river and through the woods…  Let's make memories, and perhaps start a new family tradition, at these Thanksgiving-oriented events in Maryland.
More info...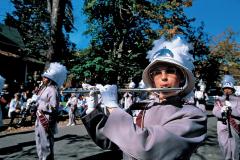 14

52rd Annual Autumn Glory Festival, Oakland

October 7-11, 2020
Travel & Leisure named Oakland America's Best Town for Fall Colors, and with good reason. Celebrate Mother Nature's gorgeous foliage surrounding Deep Creek Lake with parades, a farmers market, concerts, antiques and crafts shows and even a car show.
---
More about Autumn Glory Festival
---
Type:
Events
---
Location:
Garrett County
Deep Creek Lake, MD 21541
888-387-5237
---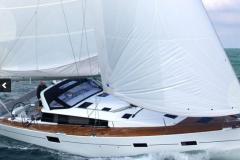 Image Credit: United States Sailboat Show
15

Annapolis Boat Shows

United States Sailboat Show
October 2020
Bring the family to this world-famous sailboat show where you will find something for everyone; seminars, clothing, accessories and boats of all sizes. Enjoy the many shops and restaurants in historic Annapolis.

United States Powerboat Show
October 2020
Miles of docks exhibit everything from luxurious motor and ocean-going yachts and "down east" trawlers to high-performance powerboats and offshore fishing machines. On display are boats of every style from 8' to 80' including water toys of all types, express cruisers, inflatables, paddle boards, ski boats, powerboats, pontoons, and an extensive collection of fishing boats.

Annapolis
Image Credit: C. Kurt Holter
16

Catoctin Colorfest, Thurmont

October 10-11, 2020
Local art, jewlery, crafts, and a variety of delicious food are just a few of the fun things you will find at this annual event that began in 1963! Catoctin Colorfest, in Thurmont, is one of the largest outdoor craft shows on the East Coast and is held as the area's leaves are crescendoing in vibrant colors.
See more Fall Festivals in Frederick!
---
More about Catoctin Colorfest
---
Type:
Events
---
Location:
Community Park
Thurmont, MD 21788
301-271-7533
---