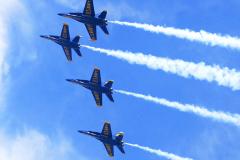 Maryland Fleet Week Baltimore Goes Virtual
September 8-11, 2020
Baltimore's first Virtual Fleet Week & Air Show is Sept. 8-11, 2020. The Virtual Fleet Week will capture a small sampling of the majesty and excitement of the traditional fleet week and can be found using @mdfleetweek on social media platforms.
More info....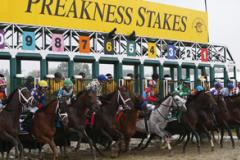 Image Credit: Preakness Stakes
Preakness Stakes
October 3, 2020
Baltimore's Old Hilltop comes alive with the running of the Preakness Stakes, where the finest three-year old thoroughbreds compete. 
More info....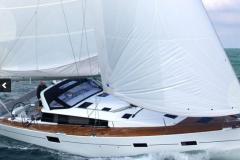 Image Credit: United States Sailboat Show
Annapolis Boat Shows
United States Powerboat Show
October 1-4, 2020
Miles of docks exhibit everything from luxurious motor and ocean-going yachts and "down east" trawlers to high-performance powerboats and offshore fishing machines. On display are boats of every style from 8' to 80' including water toys of all types, express cruisers, inflatables, paddle boards, ski boats, powerboats, pontoons, and an extensive collection of fishing boats.
United States Sailboat Show
October 8-12, 2020
Bring the family to this world-famous sailboat show where you will find something for everyone; seminars, clothing, accessories and boats of all sizes. Enjoy the many shops and restaurants in historic Annapolis.
Annapolis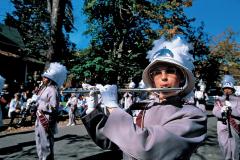 53rd Annual Autumn Glory Festival, Oakland
October 7-11, 2020
Travel & Leisure named Oakland America's Best Town for Fall Colors, and with good reason. Celebrate Mother Nature's gorgeous foliage surrounding Deep Creek Lake with parades, a farmers market, concerts, antiques and crafts shows and even a car show.
---
More about Autumn Glory Festival
---
Type:
Events
---
Location:
Garrett County
Deep Creek Lake, MD 21541
888-387-5237
---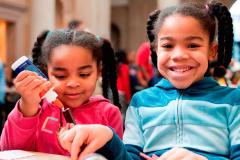 Image Credit: Baltimore Museum of Art
Free Fall Baltimore
October 2020
Free Fall Baltimore is a citywide arts celebration offering hundreds of free arts and cultural activities at participating venues throughout Baltimore.
---
More about Free Fall Baltimore
---
Type:
Events
---
Location:
401 W Pratt St
Baltimore, MD 21202
410-752-8632
---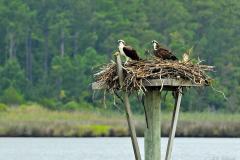 Image Credit: BC Petrie Photography
Open For Birding
Situated in the geographic middle of the Atlantic Flyway, Maryland is a bird-watchers paradise with birds passing through during their annual fall migration. Here are some ideas for making the most of your birding experience..
Image Credit: Light City
Brilliant Baltimore - Baltimore Book Festival
Fall 2020
The Baltimore Book Festival and Light City join to create two different events under the Brilliant Baltimore banner.  Each year, Baltimore will host one or the other.  This year, it's the turn of the Baltimore Book Festival. The Baltimore Book Festival, the mid-Atlantic's premier celebration of the literary arts, features celebrity and local authors, readings, workshops, children's activities, discussions and more. Brilliant Baltimore is fully accessible, free and open to all.  Plans for 2020 are still being made. Contact the Baltimore Office of Promotion and the Arts for details.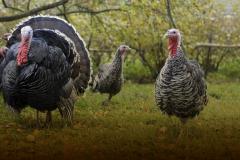 Thanksgiving Events and Things to Do
Over the river and through the woods…  Let's make memories, and perhaps start a new family tradition, at these Thanksgiving-oriented events in Maryland.
More info...