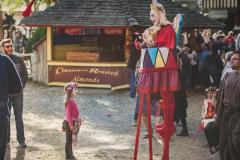 Image Credit: Michael Leubecker
1

Maryland Renaissance Festival, Crownsville

August 29 - October 25, 2020 (weekends)
Maryland Renaissance Festival re-creates a 16th-century English Tudor village in the era of William Shakespeare and Henry VIII. Renn Fest pays homage to the era with live performances,  jousting, and meandering street acts which include a fire-eater, jugglers, magicians and enchanting Renaissance music.

Enjoy a variety of food (must try the turkey leg) and explore a unique world of crafts and artistry featuring glass-blown creations, stained glass, jewelry, pottery, wood-works, leatherwork and clothing.
---
More about Maryland Renaissance Festival
---
Type:
Events
---
Location:
1821 Crownsville Road
Annapolis, MD 21401
800-296-7304
---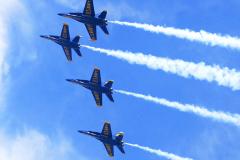 2

Maryland Fleet Week Air Show Baltimore

September 9-15, 2020
MD Fleet Week offers exciting events and experiences—the U.S. Navy Blue Angels will take to the skies over Fort McHenry while U.S. and International Navy vessels will be ready for boarding. Commemorating history while showcasing state-of-the-art technology, military service branches will be present with hands-on exhibits packaged in a family-friendly festival atmosphere around Baltimore's famous Inner Harbor.
More info....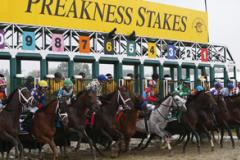 Image Credit: Preakness Stakes
3

Preakness Stakes

October 3, 2020
Baltimore's Old Hilltop comes alive with the running of the Preakness Stakes, where the finest three-year old thoroughbreds compete. 
More info....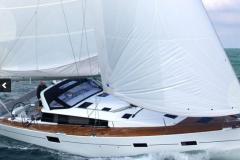 Image Credit: United States Sailboat Show
4

Annapolis Boat Shows

United States Powerboat Show
October 1-4, 2020
Miles of docks exhibit everything from luxurious motor and ocean-going yachts and "down east" trawlers to high-performance powerboats and offshore fishing machines. On display are boats of every style from 8' to 80' including water toys of all types, express cruisers, inflatables, paddle boards, ski boats, powerboats, pontoons, and an extensive collection of fishing boats.

United States Sailboat Show
October 8-12, 2020
Bring the family to this world-famous sailboat show where you will find something for everyone; seminars, clothing, accessories and boats of all sizes. Enjoy the many shops and restaurants in historic Annapolis.

Annapolis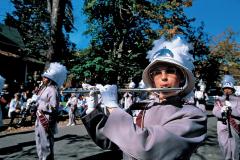 5

52rd Annual Autumn Glory Festival, Oakland

October 7-11, 2020
Travel & Leisure named Oakland America's Best Town for Fall Colors, and with good reason. Celebrate Mother Nature's gorgeous foliage surrounding Deep Creek Lake with parades, a farmers market, concerts, antiques and crafts shows and even a car show.
---
More about Autumn Glory Festival
---
Type:
Events
---
Location:
Garrett County
Deep Creek Lake, MD 21541
888-387-5237
---
Image Credit: C. Kurt Holter
6

Catoctin Colorfest, Thurmont

October 10-11, 2020
Local art, jewlery, crafts, and a variety of delicious food are just a few of the fun things you will find at this annual event that began in 1963! Catoctin Colorfest, in Thurmont, is one of the largest outdoor craft shows on the East Coast and is held as the area's leaves are crescendoing in vibrant colors.
See more Fall Festivals in Frederick!
---
More about Catoctin Colorfest
---
Type:
Events
---
Location:
Community Park
Thurmont, MD 21788
301-271-7533
---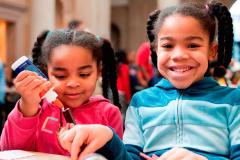 Image Credit: Baltimore Museum of Art
7

Free Fall Baltimore

October 2020
Free Fall Baltimore is a citywide arts celebration offering hundreds of free arts and cultural activities at participating venues throughout Baltimore.
---
More about Free Fall Baltimore
---
Type:
Events
---
Location:
401 W Pratt St
Baltimore, MD 21202
410-752-8632
---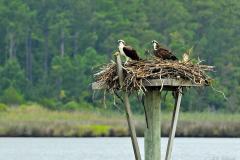 Image Credit: BC Petrie Photography
8

Open For Birding

Situated in the geographic middle of the Atlantic Flyway, Maryland is a bird-watchers paradise with birds passing through during their annual fall migration. Here are some ideas for making the most of your birding experience..
Image Credit: Light City
9

Brilliant Baltimore

November 2020
Light & Literature unite as Baltimore Book Festival and Light City join to create a one-of-a-kind international event, Brilliant Baltimore.
The Baltimore Book Festival, the mid-Atlantic's premier celebration of the literary arts, features more than 200 celebrity and local authors, readings, workshops, children's activities, panel discussions, cookbook demonstrations and more than 100 exhibitors. 
Light City is the nation's first free large-scale light, music and innovation festival powering social change. The festival's social innovation conference generates a glowing ecosystem of ideas and learning during the day, before the bright lights and live entertainment make Baltimore shine at night.
Brilliant Baltimore is fully accessible, free and open to all.
Image Credit: Waterfowl Festival
10

Waterfowl Festival, Easton

November 6-8, 2020
A wildlife art and sportmans expo, providing the ultimate experience for sporting and outdoor enthusiasts. Join in the celebration of Maryland's sporting heritage and Eastern Shore food, drink and fun! 
More info...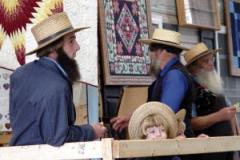 Image Credit: Visit St. Mary's County, Maryland
11

Amish Quilt Auction, Mechanicsville

November 21, 2020
St. Mary's is proud of its Amish heritage. Be part of the tradition at the annual quilt auction in Mechanicsville (always the Saturday before Thanksgiving).  Bid on beautiful Amish-made quilts and other gorgeous hand-stitched items at this traditional Amish Auction.  The annual auction features smaller hand-sewn items plus wonderful baked goods and delicious homemade soup.
---
More about Amish Quilt Auction
---
Type:
Events
---
Location:
Grove Farm Lane
Mechanicsville, MD 20659
240-538-7408
---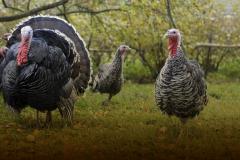 12

Thanksgiving Events and Things to Do

Over the river and through the woods…  Let's make memories, and perhaps start a new family tradition, at these Thanksgiving-oriented events in Maryland.
More info...